Loans Canada car loan review: Get matched with lenders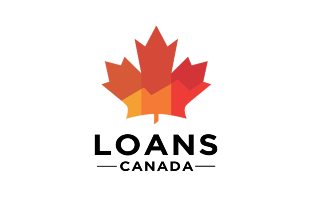 Interest Rate

0% - 46.96%

Loan Amount

$500 - $50,000

Loan Term

3 - 60 months

Min. Credit Score

300
Our verdict
Use this platform to find competitive rates and terms for your car loan.
Loans Canada is a loan search platform that helps you find competitive rates and terms for your car loan. Fill out one application in only a few minutes to get matched with lenders that are open to financing you.
Look elsewhere if you prefer to apply directly to a lender.
Best for: People who want multiple car loan offers
Pros
Established company

Large lender network

Easy process
Cons
Not a direct lender

Matches are limited to lenders partnered with Loans Canada
What is Loans Canada?
Loans Canada is not a direct lender but a broker that lets you compare lenders using its innovative online platform. All you need to do is fill out one application with basic personal and financial information. You'll then be matched to a curated list of providers that have preapproved you for financing. Using this type of platform can help you find the best terms and interest rates for your car loan based on your unique set of needs and budget.
Loans Canada car loan features
| Feature | Details |
| --- | --- |
| Loan amount | $500 – $50,000 |
| Loan term | 3 - 60 months |
| Interest rate | 0% - 46.96% |
| Fees | Varies by lender |
| Serviced provinces | All provinces and territories |
| Basic eligibility criteria | Min. income of $1,800 /month, 3+ months employed, min. credit score of 300 |
What types of car loans does Loans Canada offer?
You'll be able to apply for a number of different car loans with Loans Canada Car Loans. The type you can qualify for will depend on which lender you go with:
New or used car loans. You can use the money you borrow to purchase a new or used vehicle from a car dealership.
Bad credit car loans. You'll be able to qualify for a car loan even if you have a poor credit score or a negative mark on your credit report.
Low-interest rate car loans. It's possible to get a Loans Canada car loan with an APR as low as 0% if you fulfill certain conditions, such as having a good credit score.
No down payment car loans. You'll likely be able to qualify for a loan with no down payment if you have an adequate income and stable job history.
What we like about Loans Canada car loans
Easy application. You can apply for a loan from the comfort of your own home in a matter of minutes.
More choice. It's easy to compare quotes from multiple lenders and you'll only be matched with lenders who are willing to finance you.
Free service. Loans Canada is paid by the lenders that offer loans on the site so the service is free of charge for you.
Low APR financing. You may be eligible for financing rates as low as 0% APR if you meet certain criteria, such as having an excellent credit score.
Long terms. It's possible to qualify for a term lasting up to 5 years if you need help to bring down your monthly payments and don't mind paying more in interest.
Easy to qualify. You should qualify as long as you're 18+ years old, live in Canada and have stable employment (with at least $1,800 monthly income).
Bad credit doesn't matter. You should be able to qualify for some loans even if you have bad credit or no credit history.
What to watch out for
Limited providers. You'll only be able to get quotes from affiliated providers with this service (which means you could miss out on great rates elsewhere).
Personal information required. You'll have to input sensitive information online that will be forwarded to the lenders you match with.
No online quotes. You'll be required to speak to a customer service representative over the phone to negotiate the terms for your Loans Canada Car Loans.
Computer-based. You'll need to be a little bit tech-savvy to navigate the online application and document upload process.
Fewer options for bad credit. There are typically fewer financing options available for borrowers with bad or no credit.
Non-sufficient funds fee. In the event of a missed payment, an insufficient funds fee of approximately $45 may be charged (depending on the lender).
Alternatives to Loans Canada car loans
Is Loans Canada legitimate?
It is. Operating since 2012, Loans Canada is a member of the Canadian Lenders Association and is accredited by the Better Business Bureau with an A+ rating. Loans Canada has been mentioned in CBC News, Toronto Star and Financial Post.
Watch out for scammers posing as Loans Canada. Never give out your bank account login information, and do not respond to unsolicited emails with an attractive loan offer and claims that there are no upfront fees.
Am I eligible for a Loans Canada car loan?
To be eligible for a car loan from one of Loans Canada's partnered lenders, you'll need to meet the following:
Be a Canadian citizen or permanent resident (or have a work permit or student visa)
Be the age of majority in your province (18 or 19 years old)
Have a stable source of income and meet any minimum income requirements
Be employed for over 3 months
Have an active bank account
How do I apply?
All you need to do to get started with a Loans Canada Car Loans is fill in an online application. To do this, input personal details such as your name, address, phone number, job title and income.
From there, you'll be contacted by a customer service agent to discuss your eligibility, along with rates and terms. You'll then finalize your loan with the lender you choose to work with. You'll also need to show proof of ID to verify your identity when you sign up for a loan.
At this point, you'll make repayments to that lender and they will handle all aspects of your financing (which means your relationship with Loans Canada will end).
What documents do I need to apply?
Lenders will vary in their requirements, but you'll likely need to submit the following paperwork:
Proof of ID, such as your driver's licence or passport
Proof of income, such as pay stubs or bank statements
Proof of car insurance
Proof of address, like a utility bill
I got the car loan – now what?
Once you've submitted your application to Loans Canada and you've been matched with a suitable lender, you'll review and sign the loan contract. From there, you'll arrange a payment schedule and sign up for automatic withdrawals from your bank account to begin to repay your loan. You won't deal with Loans Canada for any part of this process.
Bottom line
Loans Canada is a free loan-matching platform with the largest lender network in Canada. It's not a direct lender, so if you don't want your information to be shared with third-party lenders, it's not for you. But if you want to compare multiple offers at once to find the best deal, then Loans Canada is worth considering.
Frequently asked questions about Loans Canada car loans
Frequently asked questions