Finder is committed to editorial independence. While we receive compensation when you click links to partners, they do not influence our content.
Business loans for liquor stores
How to finance inventory costs, expansions and more for liquor stores.
Craft beer and mixology have shared their moments in the spotlight — but wine and whiskey are evergreen choices for some customers. Keeping on top of trends while still pleasing your old-school customers is a balancing act that can get expensive. We take you through your financing options for when you're ready to take your store to new levels — or just need a little help getting through the month.
Promoted for
Fast Financing
Promoted for
Broker Network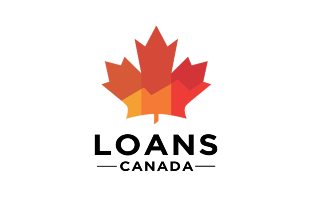 Promoted for
Flexible Loans
What loan options are available for liquor stores?
Knowing what type of financing you need is the first step to getting a loan for your store. These options can help your business cover common expenses.
Business line of credit. Often compared to a credit card, a business line of credit gives you access to a certain amount of funds to draw from as needed. It's designed to help with ongoing expenses like buying more bottles or keeping your wine experts on staff when your cash flow isn't totally consistent.
Merchant cash advances. Chances are, most of your sales are in credit or debit cards. This option gives you an advance on your future sales and allows you to pay it back plus a fee with a percentage of your daily sales.
Business term loan. Thinking of redoing your interior design? Have another big project on the horizon, or just want to upgrade your license? A business term loan can help break up any large one-time expense into manageable repayments.
Equipment financing. When you need that specialty beer fridge or other equipment for your store, equipment loans and leases can help you cover the cost at a lower rate. These loans are often secured with your equipment as collateral.
Commercial real estate financing. This loan is designed specifically for buying, leasing or expanding your property. You could open another liquor store, expand a cellar or simply create a back office space.
Auto loans. If you need a vehicle for delivering liquor or any other business purposes, a business auto loan can set you up with a van, truck, car or even moped. These loans can guide you through the process of buying a business-use vehicle.
Compare business loan offers for liquor stores
Some providers will consider liquor stores to be high-risk businesses. Before applying for a loan, consider contacting the lender to confirm whether or not they consider applications from liquor businesses.
Representative example: Michael and Jane expand their liquor store
Michael and Jane want to greatly expand their liquor store, so they can offer a wider range of affordable and high end choices. The cost of renovations, shelving, equipment, installation and inventory will be around $100,000.00, which Michael and Jayne intend to cover with a business loan. Using their existing property and equipment as security, they get approved by an online lender for a 4-year loan with an interest rate of 7.25%.
| | |
| --- | --- |
| Cost of expanding the liquor store | $100,000.00 |
| Loan type | Business loan |
| Loan amount | $100,000.00 |
| Interest rate (APR) | 7.25% |
| Loan term | 4 years |
| Additional fees | Origination fee of 3.00% ($3,000.00) |
| Monthly payment | $2,406.24 |
| Total loan cost | $115,499.52 |
*The information in this example, including rates, fees and terms, is provided as a representative transaction. The actual cost of the product may vary depending on the retailer, the product specs and other factors.
How to decide which loan offer is best for my business
Know your expenses
First, figure out what expenses you need to cover and how much it'll cost. Chances are, you're looking for help covering your inventory expenses — you can't have a liquor or specialty alcohol store without the booze, after all. In that case, your best bet is either a line of credit or a merchant cash advance.
With a merchant cash advance, how much you can borrow typically depends on how much you make annually. For large expenses, try to get an accurate idea of how much you need to borrow ahead of time to narrow down lenders by loan amount and type. Make sure that your lender is willing to work with businesses dealing in alcohol — some aren't.
Compare costs
Next, compare the costs. Merchant cash advances come with a factor rate, or the number your lender uses to multiply your loan amount to figure out how much you'll pay back. With most other loans, the easiest way to compare costs is looking at the APR, which is an expression of your loan's interest and fees as a percentage.
You'll also want to look at the repayment schedule — some business loans come with weekly or even daily repayments — and your repayment amounts. Try to go for the highest repayment your business can afford to cut down on the overall cost of your loan.
Read reviews
And finally, check out what other customers have said. A few complaints here and there are normal, and lack of Internet presence is also not necessarily a red flag for a small or new lender. But several similar complaints can raise a red flag.
What common business expenses can I cover with financing?
Inventory. As we mentioned before, inventory is the top reason liquor, wine and beer stores look for loans. Need funds to experiment with a new brewery? A term loan could be what you need. But for regular inventory costs, renewable financing like credit lines and merchant cash advances could be the way to go.
Payroll. The alcohol industry is having its moment in the spotlight thanks to trendy mixologists and the rise of craft beer. If your business is expanding, you might need financing to cover those new salaries before your revenue catches up. Or you might need help covering salaries during a slump in sales.
New equipment. Refrigeration is key for some types of alcohol and keeping your entire store relatively cool is essential to making sure your product stays in top shape. Equipment financing can help you get a new fridge, AC and other equipment your store might need to keep things running smoothly.
Renovations. Alcohol sells itself to an extent. Your store's design can give you that extra edge, especially in a competitive region. Giving your store a makeover can up your sales just by drawing customers in.
Moving and expanding. Maybe you're just not in the right location — or maybe you're doing well enough to buy the storefront next door. Either way, a real estate loan can help you cover these enormous costs.
Upgrading your technology. Moving to a cloud-based inventory system, setting up Apple or Google Pay and even selling some products online can help you reel in new customers and save you time so you can focus on the things that really matter.
Buying new wheels. The federal government has recently removed legal obstacles that had made it difficult to transport alcohol between provinces. However, each province still has its own rules regarding licensing requirements for alcohol delivery people. In many provinces, like Ontario, you need to be licensed to deliver alcohol from door to door. If you're lucky enough to live in a province with comparatively lax liquor delivery laws — or need a car, van or scooter for other business reasons — your best bet could be a business vehicle loan if you don't have the funds upfront.
Marketing. Paying for ads or sponsored content on social media is now essential for any liquor, wine or beer store trying to set itself apart from the crowd. Can't be bothered? Use a loan to hire a marketing agency to do all the heavy lifting for you.
What do I need to apply?
As with any business, what your lender asks for depends on your loan type and your specific business. Liquor store owners will likely need to provide the following documents and information.
A copy of your liquor store license. You know that liquor laws are serious business. Lenders may be wary of working with the alcohol industry, and they'll likely want to make sure everything you're doing is up to code.
Your sales records. This applies mainly to merchant cash advances, but other types of loans might require your sales records instead of other proofs of revenue.
Bank statements. If you don't have to provide your sales records, you'll likely have to show at least 2 months of your business's bank statements. Your lender uses this to get an idea of your cash flow.
Tax returns. Lenders often ask to see your business's most recent tax returns to verify your annual earnings. Some might also ask to see your personal tax return, especially if you're backing your loan with your personal assets.
Your credit score. While business credit scores are technically a thing, lenders tend to rely on the business owner's personal credit rating more often.
A business plan. Not all lenders ask for a business plan, but it's not a bad idea to have one anyway — it can help you keep track of your goals. You'll likely need one if you're applying for a loan through a bank or are new to the industry. In that case, give extra care to the financial projections — that's the part lenders really care about.
What challenges might I face as an alcohol industry business?
Lenders generally consider liquor stores a high-risk industry, so you might have trouble qualifying for a conventional business loan from say, your local bank. Luckily, liquor stores aren't typically on online lenders' "restricted industries" list the same way other industries that cater to vices are. You might have more luck looking for providers who offer financing specifically for your type of business.
Another problem liquor stores might face is that they often have a mix of cash and credit card sales. You're going to need to pay careful attention to your bookkeeping to qualify for a loan. Consider using a software like QuickBooks or even hiring an accountant.
If you think you've found a good deal with a general business loans provider, reach out to its customer service team to make sure that your business is eligible.
5 industry tips to make your store stand out
Host events. Mixology tutorials, whiskey tastings and other quirky events can help bring in new customers and move some top-dollar bottles off the shelf.
Lengthen your hours. Staying open as long as you legally can brings in traffic you normally wouldn't get when your competition shuts down.
Partner with local producers. It seems like every day there's a new craft brewery or small batch whiskey producer. Reach out to your closest brewery — or maybe just one you really like — to see if you can set up a partnership.
Be experts. This can mean hiring experienced staff or investing in education. A good recommendation can produce life-long loyalty from a customer.
Know your neighborhood. If the people coming into your store are only a small percentage of your neighbors, you might want to do a self-check to find out how you can better serve them. This can mean visiting your competition to see how they do things — and it can also mean engaging in the community by sponsoring local events.
Bottom line
Since not all lenders are willing to work with liquor, wine or beer stores, you might have to do a little more poking around than other industries. The good news is you work in an expanding industry, which means that there are more options out there now than ever before. To learn more about how business loans work or to start comparing lenders, check out our business loans guide.
Frequently asked questions
More guides on Finder
Ask an Expert
You must be logged in to post a comment.