Finder is committed to editorial independence. While we receive compensation when you click links to partners, they do not influence our content.
Leasing vs. buying a car outright: what's better for your money?
How to decide between temporary and long-term financing.
Car loans from Loans Canada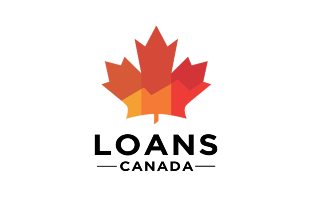 Interest rates from 0%
One quick application
Multiple loan offers
Go to site
You're ready for a new ride, but determining if you should lease or buy a car can be a tricky decision. Each option offers its own benefits — added flexibility versus no mileage restrictions — and will really come down to what you need in a vehicle. Consider the differences between financing a car versus leasing one before you make a final decision.
Is it better to buy or lease a car?
It depends on your individual situation. Generally, leasing might be best if you plan on getting a new car in a few years. Buying might be a better choice if you want to make alterations to the vehicle or if you want to own your car. To decide which is better for you right now, you need to understand how leasing and buying works.
Leasing a car
When you lease a vehicle, you're essentially borrowing it for a few years. Your contract allows you a predetermined number of kilometres each year — typically around 25,000 — and charges a fee if you go over. (Note that you may be able to negotiate a higher mileage limit with your dealer.) You also can't make any alterations on the car and the car has to remain in good condition. At the end of the lease, you may have the option of buying the car or starting a new lease. If you decide you want to buy a different car instead, you can do that too.
Buying a car
When purchasing a vehicle, you can pay for it upfront or use a car loan. Most car loans use your car as collateral until your pay off the principal with interest. However, you'll still own your car outright — your lender will simply have a lien against it should you default on the loan. And when you buy a car, you don't have to worry about mileage restrictions, alterations or keeping your car in good condition, because you're the owner.
Compare and apply for car loans
Representative example: Leon gets a car
Leon, an Ontario resident, runs a successful cleaning business known for using plant-based, non-toxic cleaners. He wants to buy a car to travel between job sites and is hoping to find an affordable model that will make less of an environmental impact than a traditional vehicle. After doing some research, Leon picks out a 2020 Ford Fusion Hybrid SE with an MSRP of $29,375.00.
Below is a breakdown of Leon's possible costs if he leases or buys the vehicle, given similar rates and terms. Note that he'll have to pay around $180.00 to register his car with the provincial government – this includes the cost of license plates, a sticker and a vehicle permit. If he chooses to lease, he could end up paying extra if he exceeds his yearly mileage limit or puts excess wear and tear on the car.
Possible cost of buying
Purchase price of new vehicle
$31,000.00
Deposit
$6,200.00
Funding type
Auto loan (term loan)
Loan amount
$29,140.00
Interest rate (APR)
5.90%
Loan term
5 years
Additional fees

$0.00 application fee (waived by dealer)
4.00% loan origination fee (approx. $1,165.60)

Payment amount
$562.00 monthly or $259.09 biweekly
Total loan cost
$33,720.00 with monthly payments or $33,681.70 with biweekly payments
Possible cost of leasing
Value of the vehicle
$31,000.00 (purchase price)
Deposit
None required
Funding type
Auto lease
Interest rate (APR)
5.90%
Loan term
5 years
Additional fees

$0.00 application fee (waived by dealer)
4.00% acquisition/origination fee worked into lease payments (approx. $1,000.00)
$400.00 disposition fee at the end of the lease

Payment amount
$547.00 monthly or $252.00 biweekly
Total lease payments by the end of the term
$32,820.00 with monthly payments or $32,760.00 with biweekly payments
*The information in this example, including rates, fees and terms, is provided as a representative transaction. The actual cost of the product may vary depending on the retailer, the product specs and other factors.
What are the differences between buying and leasing a car?
| | Buying | Leasing |
| --- | --- | --- |
| Who owns the car? | When you buy a car, you own it — your lender only has a lien against the vehicle should you fail to repay. Because of this, there are no limits on how long you can keep your car or how much you can drive it. | A lease is more like an extended rental period. However, most lease contracts give you the option of buying at the end of term, sometimes at a discounted rate. |
| What are the upfront costs? | Usually a down payment of 10% to 20% of the car's value as well as registration costs, fees and taxes. | It may include a down payment, a security deposit, an acquisition fee, the first month's payment and other taxes and fees. |
| How large are the payments? | Car loan payments can be quite hefty, especially if you choose a shorter loan term. You'll be paying back both interest and principal, so be sure to calculate how much it might cost you. | Since you aren't paying for the car itself, your payments will be smaller. Lenders charge interest as well as fees for vehicle depreciation and mileage, should you go over your limit. |
| Do you need to worry about maintenance? | Yes, but not for return value. By conducting regular maintenance and avoiding excessive wear and tear, you can keep your car functioning for years to come. You can also improve its trade-in value, should you want to buy a new vehicle. | Yes. Beyond regular maintenance, you'll need to pay for any excessive wear and tear that happens to the car during the lease period. |
| Are there mileage limits? | No. Since you own the car, you can drive it as much or as little as you want. | Yes. Most lease contracts limit you to a certain amount, usually around 25,000 kilometres. If you go over this, you'll likely have to pay a charge per mile. |
| Can you end the contract early? | Yes. As long as you have the money to pay back your lender, you can pay off your loan at any time. However, be aware of any closing costs or prepayment penalties your lender might charge. | Yes, but there will likely be high fees and charges attached to ending your contract ahead of schedule. |
| What happens at the end of the loan term? | You'll own your car, free and clear. You can sell it or keep it, whichever you choose. | If you have an open-end lease, you must purchase the car. If you opted for a closed-end lease, you can walk away from the term, either buying or leasing a different vehicle instead. |
Benefits and drawbacks of buying vs. leasing
Buying a car
Benefits
You own your car outright and can use it for trade-in value when you sell
Buying is considered the most cost-effective option by many experts
You can drive as many miles and can customize your car without penalty
Drawbacks
It may cost more money upfront, and longer terms mean more interest
The value of the car depreciates in time, making your investment less valuable
You're responsible for repairs when the warranty expires
Leasing a car
Benefits
It requires less money upfront and often has lower monthly payments
No need to worry about selling the car once the lease expires
You may have the option to buy your car at the end of the lease
Drawbacks
It limits the number of miles you can drive and must be properly maintained to avoid paying extra fees
You'll be unable to make any alterations to the car
You don't have equity in the car and usually can't use it for trade-in value
8 more factors to consider
Limited miles. Lease agreements usually allow you to drive a certain amount of miles annually, so consider your commute and any trips you'll take with your car. A lease may not be suitable if you travel frequently.
Consider trade-in value. If you own a car and are planning on buying a new one, you can typically trade it in to the dealership for a down payment on a new vehicle. However, your vehicle may not be worth as much as you think, especially if it's an older model.
Tax deductions for business use. If your car is mainly used for business, you could write off both lease and car payments as tax deductions.
Good credit can get you better rates. If you have great credit, but not a lot of money for a new car, leasing a vehicle can get you a better car for less money. With good credit you could get more affordable monthly payments than buying a car.
Secured loans best for poor credit. If you have negative marks on your credit, consider using a secured loan to buy a car. You'll get lower rates and have a better chance of approval by taking out a loan in which your car is used as collateral.
Newer cars for less money. If you like having the latest vehicle on the market, a lease allows you more flexibility to upgrade every few years. And depending on your contract, you can trade in your older lease and get a newer model for the same monthly payments.
Leases don't allow car modifications. If you think you'll add a new exhaust system or racing stripes to your car, consider buying. Lease agreements restrict you from making any modifications and will charge fees if you do so.
Take care of your car. Lease agreements typically have a "wear and tear" clause stating that the person leasing will be responsible for any damages that exceed average wear and tear — such as stains, dents, rips and scratched rims. Therefore, drivers who park on city streets, drive with dogs in the car or are generally tough on cars should consider buying instead.
Can I break or transfer a finance contract if I change my mind?
Breaking a finance contract typically involves paying the remaining balance upfront as well as any early termination fees. So, if you have 8 months left on a lease that costs you $400/month, you would have to pay 8 X $400 = $3,200 plus additional fees to break the lease. The same reasoning applies for car loans.
Many lenders may be hesitant to allow the transfer of finance contracts, because such contracts were based on the original applicant's credit history and personal situation.
If you want to transfer a car lease or loan to another person, that person will usually have to apply for financing just like you did. If approved, the lender will essentially use the new car loan to pay off the old one, thus transferring the debt to the new loan holder.
Transferring isn't cheap. Lease transfer fees can run around $200-$500, plus you'll have to pay for the car's depreciation over the full course of your lease (because your monthly payments were calculated with this in mind). Additionally, you and the new car owner/lessee will have to sign all the necessary paperwork to make the transfer official.
Keep in mind the following risks that could interfere with your plans to transfer:
If any transfer paperwork is missing or filled out improperly, the transfer could be invalid, and you could still be on the hook for payments even if you don't have the vehicle anymore.
Your lender may outright prohibit the transfer of an auto finance contract.
Your contract could stipulate that a transfer can't take place until a certain amount of time has passed.
Some lease contracts may hold the original lessee responsible if the new leaseholder fails to make payments.
Transferring an auto finance contract is tough given lenders' restrictions and the high costs involved, so make sure you understand exactly what your contract allows before entering into an agreement.
How else can I pay for a car?
Secured personal loan. A secured personal loan lets you use the car as collateral, giving you lower monthly payments. This is different from a car loan because your loan funds can be used for more than just the purchase of a vehicle.
Unsecured personal loan. An unsecured personal loan can be used to finance a vehicle — or anything else you want to buy. These loans are flexible, but they usually come with higher fees and rates because it's riskier for the lender.
Bottom line
Opting for a lease can offer the flexibility and luxury that many drivers crave at a fraction of the cost of actually buying a car. But with limited return on value — and no property left over once the lease is up — it's often considered a more expensive move. Buying a car won't allow you to upgrade every few years, but it will give you access to a stable vehicle that you can drive wherever you want, however you want.
The best decision will depend on your financial needs. You can compare your car loan options against manufacturer lease deals to see which gets you the best bang for your buck.
Frequently asked questions