Renewable energy accounts for about 16% of Canada's total primary energy supply. As of 2018, Canada is the third largest producer of hydroelectricity in the world.
Renewable energy is so-named because it comes from sustainable resources like the wind, the sun, water, naturally-occurring heat from the earth's crust and fuel made from biodegradable materials (biomass).
With clean energy gaining mainstream interest, the renewable energy industry is growing rapidly. There are many options when it comes to investing in renewable energy—let's walk through some of the main ones.
Finder's Pick for
Beginners
Finder's Pick for
Global Trading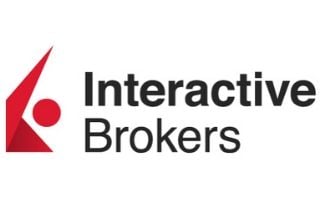 Finder's Pick for
Free Trades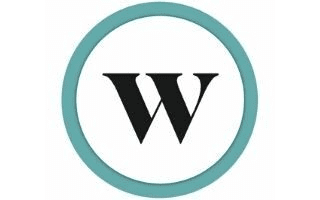 1. Purchase renewable energy ETFs
A popular investment strategy is to purchase exchange-traded funds (ETFs). ETFs give access to a variety of assets without having to put all your money into 1 or 2 firms. ETFs work by replicating the performance of major markets or collections of stocks at a lower cost than holding an active fund.
ETFs covering a variety of renewables

Harvest Clean Energy ETF (TSX: HCLN), which tracks 40 of the largest Clean Energy Issuers identified by the Investable Universe news platform.
BMO Clean Energy Index ETF (TSX: ZCLN), which attempts to track the performance of the S&P Global Clean Energy Index. This iIndex includes large-, mid- and small-cap companies across both developed and emerging markets.
iShares Global Clean Energy ETF (NasdaqGS: ICLN), which tracks an index of 30 of the world's largest companies involved in clean energy
PowerShares WilderHill Clean Energy Fund (NYSEArca: PBW), which tracks an index of about 40 clean energy, zero-CO2 and conservation stocks
Invesco Cleantech ETF (NYSEArca: PZD), which tracks an index of 50 alternative energy, energy efficiency, air and water purification, eco-friendly ag stocks and more
First Trust NASDAQ Clean Edge Green Energy Index Fund (NasdaqGM: QCLN), which tracks an index of about 40 biofuels, solar energy and advanced batteries stocks
ALPS Clean Energy ETF (NYSEArca: ACES), which tracks an index of about 30 US and Canadian stocks focused on renewables and clean technology
Global X YieldCo & Renewable Energy Income ETF (NasdaqGS: YLCO), which tracks an index of income-producing renewable energy stocks

Solar energy ETF

Invesco Solar ETF (NSYEArca: TAN), which tracks an index of about 35 global solar stocks

Wind energy ETF

First Trust ISE Global Wind Energy Index Fund (NYSEArca: FAN), which tracks an index of about 40 global wind energy stocks

Smart grid ETF

First Trust NASDAQ Clean Edge Smart Grid Infrastructure Index Fund (NasdaqGS: GRID), which tracks an index of more than 50 smart grid and electric infrastructure stocks

Nuclear energy ETF

Horizons Global Uranium Index ETF (TSX: HURA), which tracks global uranium companies that are collectively worth CAD$15 billion.
VanEck Vectors Uranium+Nuclear Energy ETF (NYSEArca: NLR), which tracks an index of uranium producers and nuclear energy stocks
Pros
ETFs provide instant diversification across the renewables industry as a whole.
Investments come at a low price, with lower risk than stocks.
You don't have to gamble on the success of an individual company.
Cons
The split of assets is out of your control.
You may be limited to larger companies, reducing your exposure to mid- or small cap companies.
2. Purchase stock in renewable energy companies
A common way to invest in clean energy is through the purchase of shares of individual companies. The nature of these shares is that their prices can be incredibly volatile, especially in newer, niche industries such as renewables.
You could reduce some of this risk by investing in companies that do more than just renewables, such as:
General Electric (NYSE: GE), which has large exposure to wind power though its branch GE wind
Siemens (XETRA: SI, OTC Markets: SIEGY), which has large investments in solar panels and wind turbines
TransAlta Renewables Inc. (TSX: RNW, NYSE: TAC), which operates hydro, wind and gas powered facilities
Stocks in companies focused entirely on renewables have higher risk, with high potential returns. Various renewable energy companies you might want to consider include the following, though some of these are over-the-counter stocks — not listed on a major stock exchange — and may not be available in every brokerage account.
Algonquin Power & Utilities Corp. (TSX: AQN, NYSE: AQN), a renewable energy and utility company that manages $15 billion worth of assets
Brookfield Renewable Partners L.P. (TSX: BEP-UN, NYSE: BEP), 62% of which is invested in hydroelectric power
Vestas Wind Systems (OTC Markets: VWDRY), a wind turbine manufacturer
Siemens Gamesa Renewable Energy (OTC Markets: GCTAF), a wind turbine manufacturer
Pros
You can tailor your own portfolio.
A simple and accessible way of investing.
Cons
Shares can be volatile, especially in niche companies.
Putting all your eggs in one basket puts you at risk of investment losses.
WATCH: Green Stocks to Watch Out For
Compare these providers for buying stocks, ETFs and more
3. Directly invest in renewable energy projects
The most direct way to invest in renewable energy, without installing solar panels on your roof, is to invest directly in renewable energy projects. This method is low risk, especially in terms of solar PV projects, as once the facility is up and running, not much can go wrong.
Community-owned solar farms are increasing in popularity. These projects make it possible for communities to invest in solar together by inviting local people to purchase a share, the funds for which are then used to cover the costs of setting up a solar farm. Once set up, members of the group are able to take advantage of the energy produced and benefit from any profits made.
Pros
Unlike rooftop solar, if you move to another house, you retain your share.
Risk is low.
Community solar projects benefit the local economy, providing jobs through planning, construction, operation and maintenance.
Cons
Variable factors, such as the weather, can impact a solar farm's efficiency significantly.
Solar installations can take useful land out of commission or cause harm to the environment.
4. Invest in your own renewable energy project
Experienced investors willing to take the risk may consider investing in their own renewable energy projects. This requires large initial investments for equipment and the land to host your renewable energy farm. You will also need to obtain interconnection authorization and a power purchase agreement.
Once you have achieved all this, the energy your farm generates can often be sold for a substantial profit. However, return on investment can vary wildly, as fluctuating costs of developments and power make these projects high-risk investments.
Pros
Returns can be substantial.
You have a great deal of control.
If you own a commercial building and have the space, a solar farm can reduce energy bills, generate income and improve your company's green credentials.
Cons
A large initial investment is required, meaning the risk is higher.
Experience and expertise are necessary.
A project takes a great deal of dedication, time and effort.
Reasons to invest
As worldwide energy consumption rises and resources such as fossil fuels decline, the demand for sustainable, renewable energy sources is growing rapidly.
The world is becoming more environmentally conscious, so renewables can be an ethical investment.
As the technology behind renewable energy production advances, renewable resources are becoming more efficient, reliable and cost efficient.
Risks to consider
Renewable energy is still a specialty area, meaning the risks are higher.
When newer or smaller companies run into trouble, their value can plummet dramatically. This makes renewables a volatile investment.
While many governments are encouraging renewable energy, an unpredictable change in public policy has the potential to negatively impact investors.
Bottom line
Renewables and other green investments are one way to invest your money in a cause you care about, but no commodity or stock is completely risk-free. To limit your risk, diversify your portfolio and consult a financial advisor. For more information about your investing options, read our guide to investing.
Frequently asked questions
Disclaimer: This information should not be interpreted as an endorsement of futures, stocks, ETFs, CFDs, options or any specific provider, service or offering. It should not be relied upon as investment advice or construed as providing recommendations of any kind. Futures, stocks, ETFs and options trading involves substantial risk of loss and therefore are not appropriate for all investors. Trading CFDs and forex on leverage comes with a higher risk of losing money rapidly. Past performance is not an indication of future results. Consider your own circumstances, and obtain your own advice, before making any trades.
More guides on Finder
Ask an Expert
You must be logged in to post a comment.