Intrepid promo codes for July 2020
Explore the world for less with the latest Intrepid promo codes for discounted tours.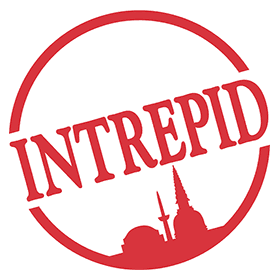 Intrepid offers a massive roster of tours in almost every corner of the world, from the bluest seas and lushest rainforests to the highest mountains and the driest deserts.
The company works with local communities, tour operators, hotels and restaurants to bring you the most authentic travel experiences possible, while factoring in tour styles to fit every budget and need.
See our latest Intrepid promo codes
---
Intrepid's coronavirus (COVID-19) cancellation and changes policy update
As of 20 March 2020, all Intrepid tours departing between 16 March and 30 April 2020 have been suspended, with the exception of Australian tours going ahead.
If you have booked a tour departing from 1 May 2020, you are eligible to cancel your tour and receive a credit to use towards an alternative tour before 30 April 2022.
Intrepid Travel review: Pros and cons
Pros
Lots of destinations. With trips on every continent, Intrepid offers a huge variety of destinations to suit every taste.
Low stress. Travel planning can be hard and stressful. Intrepid takes all of that off your hands, arranging every part of every itinerary.
Responsibility. Travel can occasionally have a negative impact on the environment, but Intrepid does everything in its power to be as ethically and environmentally responsible as possible.
Cons
Little room for spontaneity. A big part of travel involves testing yourself, throwing yourself into new situations and responding accordingly. It could be argued that Intrepid takes part of the overall experience away from you but if you feel more secure having things planned on your behalf, this won't be an issue.
Hardcore. Remember this is adventure travel, so if you're after two weeks at an "all-inclusive", Intrepid may not be the tour company for you.
---
How to book with Intrepid
Simply visit its website. Trips are divided by location, duration and theme, so whatever you're looking for there is surely going to be something on there for you.
---
What do I need to know before booking an Intrepid tour?
What are Intrepid tours like?
Intrepid tours are designed for small groups looking for big adventures. With a maximum group size of 16 on most trips, the tours will often use local transport rather than tourist coaches, and bring people on the tour to smaller, locally owned accommodation and restaurants. There's a strong focus on local culture on Intrepid tours and there's a small chance you'll find yourself at a familiar fast-food chain.
---
Do Intrepid tours include airfares?
Intrepid tours don't include airfares from your home country. Some trips do include domestic flights or flights taken during the tour. This will be displayed by a small plane symbol on the trip's map.
---
What's Intrepid's age limit on tours?
The minimum age to travel with Intrepid is 15 years old, but you must travel with an adult if you're younger than 18.
Intrepid doesn't have an upper age limit on its tours. Each tour does have a physical rating out of five, which is important to note for those who are less mobile. It's also important to keep in mind that Intrepid's tours are not highly-catered coach tours and transport is often on local buses, planes and boats.
---
Is Intrepid reliable?
Intrepid Travel has been operating tours since 1989 and has been profitable since 1991. When you book a tour, funds are deposited into a secure account so that in the event anything happens to the company before your tour you will be able to get your money back.
---
What is the Intrepid cancellation policy?
It is possible to cancel a trip, but certain conditions have to be met for a refund:
If you cancel 56 or more days before departure, your deposit will be lost.
If you cancel 31 to 55 days before departure, either your deposit will be lost or 50% of total booking cost, whichever is greater.
If you cancel 30 days or less before departure, 100% of total amount will be lost.
It's worth noting that this may change depending on your trip and destination. Check the T&Cs before you book.
---
Ask an Expert
You must be logged in to post a comment.