Finder is committed to editorial independence. While we receive compensation when you click links to partners, they do not influence our content.
YouTube Premium Canada | Price, features and content
You will never have to watch another YouTube advertisement ever again.
YouTube Premium is basically next-level YouTube. While the casual YouTube user could live without access to premium features available with a subscription, they come in handy if you spend a lot of time on the platform. YouTube Premium gives you access to original content and enables users to get the most out of the service – as long as they're willing to pay a monthly fee.
What is YouTube Premium?
A YouTube Premium membership gives you access to the following:
Regular YouTube content with additional features:

No ads
Download and play videos offline on your mobile device
Listen to videos in the background while on other screens or using other apps

YouTube Music
YouTube Kids
Google Play Music
YouTube has been developing a premium subscription for some time. The service was formerly known as YouTube Red and offered a lot of similar features, including ad-free streaming and background play. In May 2018, the service was rebranded as YouTube Premium. It was launched at the same time as YouTube revealed its new YouTube Music app, which enables users to listen to their favorite songs ad-free, as well as download them for later use.
A YouTube Premium subscription buys you access to the full slate of YouTube Originals, including series produced by YouTube like Cobra Kai and Ryan Hansen Solves Crimes on Television. You can also watch original series from the platform's top creators made specifically for the Premium platform. These range from drama to comedy to documentaries and reality TV.
YouTube Premium lets you stream content without ads and download videos to watch later. You can also enable background play, which gives you the ability to play uninterrupted videos in the background when you're on a mobile device, even when you open another app. This is useful if you're watching a TED talk, for instance, and want to play a game at the same time, but would like to continue listening to the talk in the background. You also get free access to YouTube Music.
How much does YouTube Premium cost?
A YouTube Premium subscription will set you back CAD$11.99 per month. Alternatively, you can save cash by getting a Family Membership, priced at CAD$17.99 per month. This can be used by up to 6 family members in the same household. There's a 1-month free trial available for new customers who are interested in giving the service a spin.
How much content does YouTube Premium offer?
If you've spent any time at all on YouTube, you'll know that the video-sharing website is huge. A billion hours of content is being watched on YouTube every day. Moreover, according to Amazon's virtual assistant, Alexa, YouTube is the second-most popular site in the world. From music videos to TV show clips to lifestyle content to vlogs from your favorite creators, you'll never run out of stuff to watch on the video platform.
Besides all the regular YouTube content, a Premium subscription gives you access to YouTube Originals productions. The service has gained particular traction with Cobra Kai, a dramedy based on the popular Karate Kid film series. The show sees Ralph Macchio and William Zabka reprising their roles from the films, as Johnny Lawrence and Daniel LaRusso. The series was released in May 2018 and has been renewed for a second season scheduled to premiere in 2019.
Another Originals comedy series, Ryan Hansen Solves Crimes on Television, stars actor Ryan Hansen, whom you might know as Dick Casablancas in Veronica Mars. He plays a fictionalized version of himself, helping a police detective solve crimes.
The platform also hosts several series that come from its top content creators. Popular titles include Step Up: High Water, another series that draws heavily on a movie franchise; Rhett and Link's Buddy System, an absurdist comedy from Rhett McLaughlin and Link Neal, a popular American comedy duo; and Scare PewDiePie, which sees the YouTube star immerse himself in a range of horror set-ups. For a taste of other original material available on the platform, take a look at the YouTube Originals channel.
And remember, this is all without ads.
How does YouTube Premium compare?
How much data does YouTube Premium use?
The amount of data YouTube uses greatly depends on the video quality and the device you're watching it on. Expect to burn somewhere between 340MB per hour for SD and 7GB per hour for 4K quality.
What devices are compatible?
YouTube Premium works with a variety of devices, just like regular YouTube. You can watch it on your PC, mobile device, smart TV or via a streaming media player. Here are the devices the platform is compatible with:
Frequently asked questions
You might also be interested in...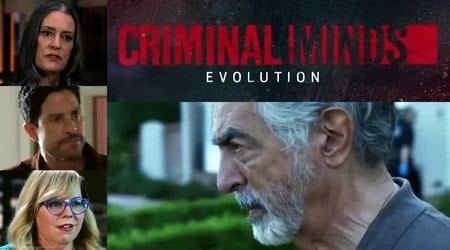 Season 16 of the hit FBI crime show is premiering on Disney Plus.
Read more…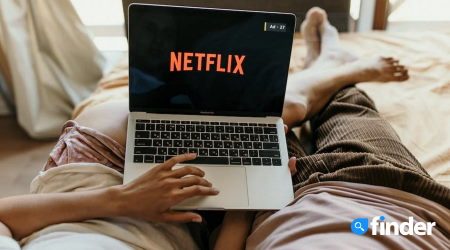 Netflix Basic with ads is cheaper, but it comes with some limitations.
Read more…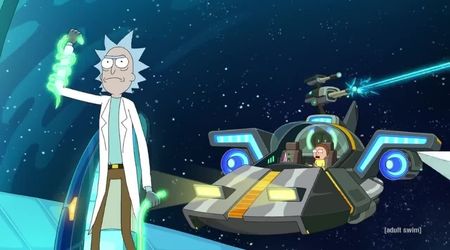 Here's where to watch the 6th installment of your favourite animated sci-fi sitcom.
Read more…