Finder is committed to editorial independence. While we receive compensation when you click links to partners, they do not influence our content.
Discovery Plus Canada: Price, features and content
Discovery's direct-to-consumer streaming service features a wide library of real-life entertainment.
Fans of factual entertainment have a new premium destination to satisfy their binge-watching needs. Discovery Plus, which arrived in Canada in October 2021, is a standalone streaming platform that can be accessed without a TV subscription and comes with a wide library of content from Discovery and its subsidiaries.
That's great news not only for Discovery enthusiasts but also for consumers who enjoy documentaries and lifestyle content.
What is Discovery Plus?
Discovery Plus is a standalone service from Discovery. The direct-to-consumer streaming platform is aimed at "people who are less likely to tune in to Discovery's linear networks".
That's an important distinction because if you have a pay TV subscription you could already catch up with Discovery content online. However, this new service is available to everyone. You can access the streaming app and enjoy Discovery shows and original productions without signing up for a contract.
Discovery Plus offers more than 55,000 episodes from Discovery's iconic brands, the BBC's Natural History collection, as well as original content you won't find anywhere else. The library will only expand in the future, so subscribers have plenty to look forward to.
How much does Discovery Plus cost?
Canadian subscribers can pick between 2 Discovery Plus plans. You can pay $4.99 a month for a subscription with commercials or splurge on the ad-free plan, which is $6.99 a month. Each account will include up to 5 user profiles and supports 4 concurrent streams. Quite generous compared to other platforms.
Does Discovery Plus have a free trial?
Discovery Plus is offering a 7-day free trial to new users for either of its plans.
What content is on Discovery Plus?
Discovery Plus offers content from current and classic shows from Discovery's extensive portfolio of networks – which features HGTV, Food Network, TLC, ID, OWN, Travel Channel, Discovery Channel, Science Channel, Magnolia Networks and Animal Planet.
Popular shows include 90 Day Fiancé, House Hunters, Chopped, Fixer Upper and Property Brothers. Regardless of what type of non-scripted content you like to watch – food, home, nature, true crime, paranormal, relationships or lifestyle – there's something on Discovery Plus for everyone.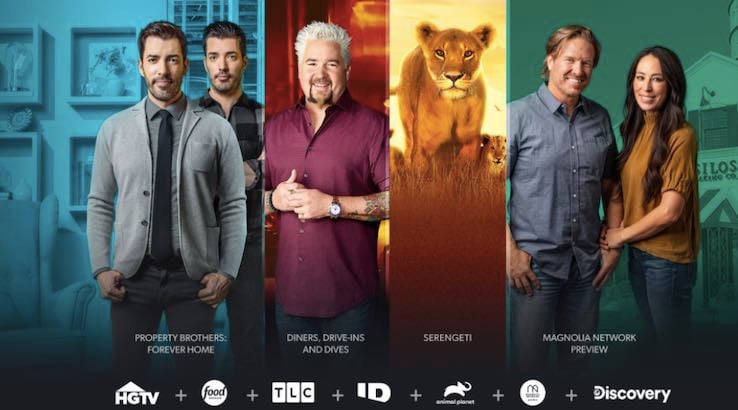 Users can also enjoy a vast collection of nature and environmental programming headlined by exclusive streaming access to the BBC's largest natural history offering, including The Mating Game, Planet Earth and Blue Planet.
As far as original content is concerned, Discovery Plus has big plans, with several original series already available to stream. The talent lineup is impressive, featuring Chip and Joanna Gaines, Sir David Attenborough, David Schwimmer, the Irwins, Jonathan and Drew Scott, Bobby Flay, Ree Drummond, Guy Fieri, Giada De Laurentiis, Lieutenant Joe Kenda and more. The platform will premiere more than 1,000 hours of original content in year 1 across niches such as love, lifestyle, food, home, adventure and more.
Highlights include Mysterious Planet, an epic journey to the ends of the earth narrated by David Schwimmer; Six Degrees with Mike Rowe, in which Mike Rowe poses questions that no one has ever asked; Clipped, a competition where lead judge Martha Stewart assesses topiary creations; and Luda Can't Cook, featuring Ludacris trying his best in the kitchen. These are marketed as shows you won't see anywhere else, so they are exclusive to the platform.
What about Discovery Plus live channels?
Discovery Plus is also offering live "channels", which are basically non-stop streams of TV series. There are channels available for popular titles such as 90 Day Fiancé, Fixer Upper, House Hunters, Property Brothers and more. Channels appear in a dedicated row on the For You screen on your web browser or you can navigate to your favorite show and see if there's a dedicated channel for it.
Which devices does Discovery Plus work on?
Discovery Plus works on web and mobile devices, with the option to watch on the big screen via Amazon Fire TV, Android TV, Apple TV, Chromecast and Roku. Owners of Amazon Fire smart TVs and Samsung smart TVs with a year model of 2017 or newer can watch directly on their TV. It will also work with Xbox One, Xbox Series X and Xbox Series S.
Discovery Plus is only offering select content in 4K UHD on Fire TVs and Apple TV. Discovery Plus states that "most of its UHD content is in our Nature & Animals genre". To find everything available in UHD, you can simply search UHD, Ultra HD or 4K in the library.
How to sign up for Discovery Plus
Discovery Plus is a standalone subscription service available over the Internet, no contracts involved. You get a 7-day free trial, so take advantage of this period to figure out if you're interested in adding the platform to your entertainment roster.
To sign up to Discovery Plus, follow these steps:
Step 1. Head to the Discovery Plus website and select the Subscribe Now button.
Step 2. Choose your desired plan: Discovery Plus for $4.99 a month or Discovery Plus (ad-free) for $6.99 a month. Select Continue.
Step 3. Add your email and create a password. Select Agree and continue.
Step 4. Add your payment information – card or PayPal. You won't be charged until your free trial is up.
Step 5. Follow the on-screen prompts to finish the subscription process.
How does Discovery Plus compare?
Since Discovery Plus is more of a niche service, we expect it to make a great complementary subscription to people who already have a subscription to a general-interest entertainment service.
One thing's for sure: if you love factual and lifestyle programming, Discovery Plus will likely catch your eye. Add in that the price is lower than many other streaming platforms, especially if you don't mind a few ads, and we expect the service to be a hit among fans of comfort TV and educational content.
You might also be interested in...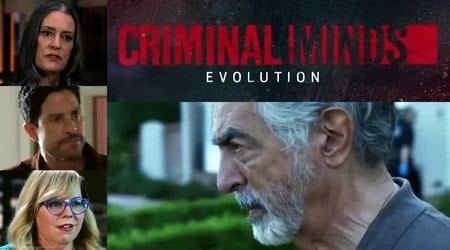 Season 16 of the hit FBI crime show is premiering on Disney Plus.
Read more…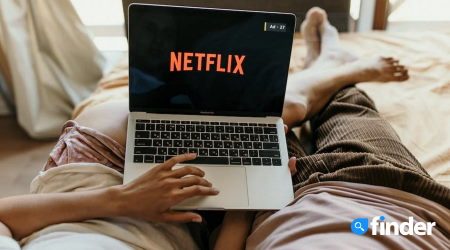 Netflix Basic with ads is cheaper, but it comes with some limitations.
Read more…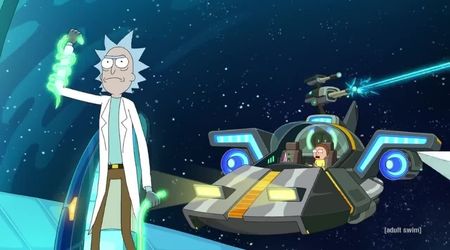 Here's where to watch the 6th installment of your favourite animated sci-fi sitcom.
Read more…