Crave Canada: Price, features and content compared
Crave is the premier Canadian destination for HBO and Showtime series.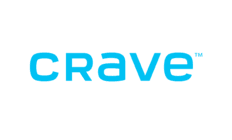 ---
Crave was built with TV fans in mind. The platform offers thousands of hours of content, including exclusive series from HBO and Showtime. In other words, whether you crave prestige dramas or hilarious sitcoms, you have plenty of choice. Documentaries are also featured on the platform, as well as reality television and kids series
What is Crave?
Crave is a subscription video-on-demand service specializing in TV shows. Owned by Bell Media, the platform was initially designed solely as a complement to an existing television subscription. That changed back in early 2016, when it became available on a standalone basis. Currently, Crave offers a generous library consisting of HBO classics and Showtime hits, mixed with series from various other providers.
The platform has also invested in original programming. Subscribers can watch several Crave originals, including Letterkenny, Snatched, Deadbeat, Shut Eye, and more. Currently, the service is available both as a standalone and through select TV providers as an add-on to existing TV packages.
As of November 2018, Crave went through a revamp and beefed up its content offering. Users can still enjoy the traditional Crave subscription, or can now get Crave + Movies + HBO (similar to what was previously The Movie Network). If they opt for the latter, they get access to recent movie releases and current seasons of HBO hits. Plus, the subscription includes six live streaming channels featuring movies and TV shows.
How much does Crave cost?
Crave costs $9.99/month. You can choose from four different prepaid subscriptions plans for one, three, six or twelve months. Users can cancel at any time, but be aware that there are no refunds. You will simply continue to enjoy the service until the end of your billing period. If you don't cancel, your subscription will auto-renew.
Everyone who subscribes to Crave for the first time will be able to enjoy a one-month free trial. That way, you can figure out if the service is for you and if you're interested in investing in a subscription. Crave is also available through television providers as an add-on to your TV package. In this case, prices vary depending on provider.
A traditional Crave subscription costs $9.99/month. This gives you access to Crave originals, past seasons of HBO shows, Showtime series, and a limited number of Family and Kids titles.
Alternatively, users can opt for the Crave + Movies + HBO package, priced at $19.98/month. In addition to everything listed above, this subscription also includes access to hit movies and current HBO seasons, as well as six live streaming channels (Crave 1, Crave 2, Crave 3, Crave 4, HBO Canada, HBO Canada 2).
How much content does Crave offer?
Upon launch, Crave offered 10,000 hours of programming. That library grew and evolved as time went by, so rest assured – there's plenty of content available, with something to satisfy everyone's taste. A Crave subscription offers a great selection of past seasons of HBO series, including Big Little Lies, Game of Thrones, Silicon Valley, Insecure, and more. Besides, there are plenty of HBO classics to binge, from The Sopranos to Six Feet Under.
Additionally, Crave also offers TV shows from Showtime, so you can catch up with series like Kidding, The Affair, White Famous, or Ray Donovan. Other popular titles from Crave's library include hits such as: The Big Bang Theory, Killing Eve, Star Trek: Discovery, The Handmaid's Tale, Castle Rock, and The Good Doctor. There are plenty of documentaries and kids series streaming on the platform as well. You can browse the library without registering for an account, which is always a plus.
Meanwhile, Crave + Movies + HBO gives you access to everything listed so far, plus current episodes of HBO series, available on the platform as soon as they air on TV. So if you're looking to enjoy the final season of Game of Thrones next year, this is your best bet. You also get a generous library of hit movies, spanning all genres, such as Jumanji: Welcome to the Jungle, Wonder Woman, Red Sparrow, 50 Shades Freed, The Greatest Showman, and more.
How does Crave compare?
How much data will Crave use?
Binge-watching a lot of Crave could leave a dent in your monthly data allowance. How much data streaming content uses will depend on the device you're watching on. If on a mobile device, data usage can range from 0.2GB to 0.9 GB per hour. If you're watching via computer or streaming media device, the range of HD streaming rates are between 0.9GB to 2.5 GB per hour.
What devices are compatible with Crave?
Crave is available on a variety of devices, so there's a good chance you will be able to watch in style. If you subscribe through a television provider, it should be available via your set-top box. Otherwise, check to see if your device is listed below:
Note: You can only register up to 5 devices at one time and up to 10 unique devices each month.
Crave FAQs
Read more on this topic