Finder makes money from featured partners, but editorial opinions are our own.
Crave Canada: Price, features and content compared
Crave is the premier Canadian destination for HBO and Showtime series.
Crave was built with TV fans in mind. The platform offers thousands of hours of content to stream, including exclusive series from HBO, Showtime and Starz. In other words, whether you crave prestige dramas or hilarious sitcoms, you have plenty of choice. Documentaries are also featured on the platform, as well as reality television and kids' series.
What is Crave?
Crave is a subscription video-on-demand service specializing in TV shows. Owned by Bell Media, the platform was initially designed solely as a complement to an existing television subscription. That changed back in early 2016, when it became available on a standalone basis.
Crave offers a generous library consisting of HBO classics and Showtime hits, mixed with series from various other providers. The platform has also invested in original programming, with the aim of hoping to go head to head with Netflix.
Subscribers can watch several Crave originals, including Letterkenny, Shoresy, Canada's Drag Race, Pillow Talk, comedy specials and more. The service is available both as a standalone and through select TV providers as an add-on to existing TV packages.
In late 2021, Crave went through a revamp of its subscription plans. You can opt for a cheaper alternative if you mainly watch content on your phone or laptop, but you'll have to pay more if you want to watch multiple simultaneous streams or prefer to stream via a bigger screen.
As long as you're not too picky, the cheaper plan makes Crave an affordable alternative to Netflix. The service is also bi-lingual – great if you prefer to watch films and series in French.
Finally, Crave offers a Starz add-on. This brings you even more exciting content courtesy of Starz.
Does Crave have a free trial?
Everyone who subscribes to Crave for the first time will be able to enjoy a 7-day free trial. That way, you can figure out if the service is for you and if you're interested in investing in a subscription.
How much is Crave?
Crave now offers 2 subscription plans. Whichever one your choose gives you access to the same content, but you'll be able to watch on more screens with the more expensive plan.
Crave Mobile costs $9.99 per month, while Crave Total is $19.99 per month. You can also add Starz for an extra $5.99 per month.
There are no contracts, so users can cancel at any time. If you don't cancel once the free trial is up, your card will be charged.
Crave is also available through television providers as an add-on to your TV package. In this case, prices vary depending on provider.
What do I get with each plan?
As we've mentioned, regardless of which plan you choose you get access to the entire content library, which features titles from HBO, HBO Max, Showtime, Crave Originals and more. You can also watch Crave and HBO live channels via the Internet. All Crave subscribers have access to both English and French programming.
With Crave Mobile you can only watch Crave content on your mobile device or PC/Mac, on one device at a time. The video resolution is listed as Good, which should be OK for a smaller screen – it's up to 720p. You can't download content and you can't cast from your smartphone to a TV.
Crave Total, on the other hand, comes with superior video quality (1080p), lets you watch on all devices compatible with Crave, enables you to download content on your mobile device to watch offline and supports 4 simultaneous streams.
The Starz add-on brings you extra TV shows and movies from Starz, plus 2 Starz live channels.
How much content does Crave offer?
Upon launch, Crave offered 10,000 hours of programming. That library grew and evolved as time went by, so rest assured – there's plenty of content available, with something to satisfy everyone's taste. A Crave subscription offers a great selection of iconic HBO series, including Big Little Lies, Game of Thrones, Silicon Valley, Insecure, The Sopranos or Six Feet Under.
Current hits are also available – think Succession, The Staircase, Barry, Westworld, We Own This City and more. Plus, you get access to a whole bunch of HBO Max originals like The Flight Attendant, Julia and Hacks.

Additionally, Crave offers TV shows from Showtime, so you can catch up with series like Yellowjackets, Super Pumped: The Battle for Uber, Billions, Dexter: New Blood, The First Lady and so on.
Crave's library also features hits such as The Big Bang Theory, Killing Eve, Star Trek: Picard, Star Trek: Strange New Worlds, The Handmaid's Tale, Castle Rock, The Rookie and The Good Doctor. On the movie front you have plenty to choose from, with titles available across all genres. Highlights include the DC Extended Universe, the James Bond films and the Harry Potter collection.
Adding Starz to your subscription brings you shows like Gaslit, P-Valley, Heels, Shining Vale, Ramy, Vida, Hightown, Power and movies like We're the Millers and Dog Day Afternoon, among others.
There are documentaries and kids' series streaming on the platform as well. You can browse and search through the entire library without registering for an account, which is always a plus. Check out our list of Crave TV's best shows if you'd prefer some top picks.
How does Crave compare?
Which devices are compatible with Crave?
Crave is available on a variety of devices, so there's a good chance you will be able to watch in style. If you subscribe through a television provider, it should be available via your set-top box. Otherwise, check to see if your device is listed below:
Note: You can only watch on one device at the time with Crave Mobile, via web or on a mobile device. You can watch up to 4 concurrent streams on all compatible devices with Crave Total.

How much data will Crave use?
Binge-watching a lot of Crave could leave a dent in your monthly data allowance. How much data streaming content uses will depend on the device you're watching on.
Crave doesn't provide exact figures for how much data you'll burn. Generally speaking, streaming on a mobile device can use up from 0.2GB to 0.9GB per hour.
If you're watching via computer or streaming media device, the range of HD streaming rates are between 0.9GB and 2.5GB per hour. That being said, Crave allows users to download shows to watch on the go without burning through their mobile data – as long as you subscribe to the Crave Total plan.
If you have any concerns about your Internet holding up, you can conduct a speed test, switch providers or even consider an unlimited plan.
Crave FAQs
You might also be interested in...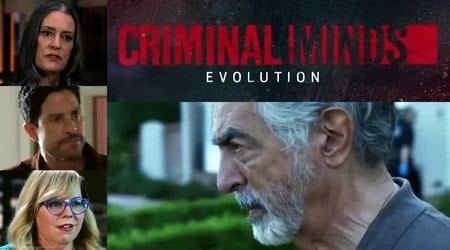 Season 16 of the hit FBI crime show is premiering on Disney Plus.
Read more…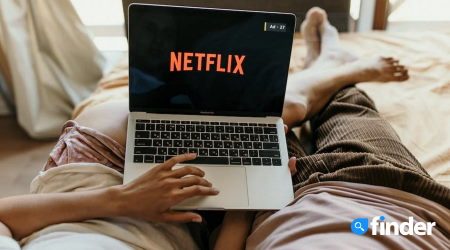 Netflix Basic with ads is cheaper, but it comes with some limitations.
Read more…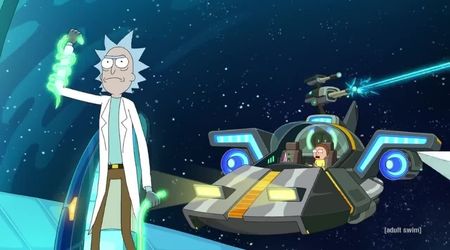 Here's where to watch the 6th installment of your favourite animated sci-fi sitcom.
Read more…