Finder makes money from featured partners, but editorial opinions are our own.
Apple TV Plus Canada: Price, content, features and more
Apple has finally revealed its TV streaming service, Apple TV Plus. Here's everything we know about the on-demand platform so far.
After a steady run of rumours, leaks and speculation, Apple has finally released its streaming TV service. Apple TV Plus is a genuine rival to Netflix, offering on-demand and exclusive TV series and movies from some of the world's best storytellers. Here is everything you need to know about Apple TV Plus before deciding whether or not to tune in.
What is Apple TV Plus?
Apple TV Plus is a subscription, on-demand streaming TV service. It shares many similarities with the Netflix premium service. This includes 4K video, Dolby Atmos audio on most content, family sharing for up to 6 users and the ability to stream on 6 devices simultaneously. Like Netflix, content can be downloaded for offline use too.
When does Apple TV Plus release?
Apple TV Plus was released in Canada on November 1, 2019. Over 100 countries across the globe got access to the service on the same day.
How much does Apple TV Plus cost?
Monthly pricing for Apple TV Plus sits at $5.99. There are no pricing tiers as with some streaming services so that $5.99 is all you'll pay for full access to all Apple TV Plus content at the highest resolution.
Apple is also offering a 7-day free trial for all new Apple TV Plus subscribers. If you buy a new Apple product, it comes with a year's subscription for free.
Which devices is Apple TV Plus available on?
In addition to the usual suspects iPhone, iPad and Apple TV, Apple TV Plus is available on Mac and iPod Touch. At launch, a native app is also available on Samsung TVs, with Sony and LG smart TV support coming in the near future. Amazon Fire TV, Roku and Airplay support are also confirmed, plus you can watch it through the Apple website on a browser.
As mentioned above, all Apple TV Plus titles are available for offline viewing.
What exclusive TV shows are coming to Apple TV Plus?
Only 9 shows (8 TV series and 1 movie) were available at launch, with a steady stream of additional content arriving well into the future. One of the big pluses of Apple TV, pun intended, is that all that content is exclusive, new content. The shows have big stars and impressive budgets attached.
This was clearly evident during Apple's initial reveal presentation of Apple TV Plus. First to take the stage was Steven Spielberg, who introduced his upcoming anthology series Amazing Stories, a remake of the 1985 NBC series of the same name.
Jennifer Aniston, Reese Witherspoon and Steve Carrell all took to the stage to discuss their drama-comedy series The Morning Show, which takes aim at sexism and inequality in a US morning show studio.
Jason Momoa (Aquaman) and Alfre Woodward (Luke Cage) also arrived on stage to introduce the dystopian sci-fi drama See. Kumail Nanjiani (The Big Sick) lightened things up with a tight routine about his experience moving to Ohio from Pakistan before discussing Little America. JJ Abrams introduced Sara Bareilles, who performed an original track from her upcoming series Little Voice.
This section of the presentation ended with a regal introduction to TV royalty, Oprah Winfrey. Oprah is working on a number of documentaries for Apple, including workplace expose Toxic Labour, a multi-part mental health series and a Book Club series where Oprah interviews her favourite authors.
What is Apple Channels?
Apple Channels is part of the revamped Apple TV app. Apple Channels allows users to trial and subscribe to a huge number of cable and Internet TV services via the Apple TV interface. You won't have to leave the app to subscribe to a particular service.
Among the selection of channels that are available at launch are MUBI, CBS All Access, SHOWTIME, Starz, HBO, Cinemax and AMC's suite of on-demand services (Sundance Now, Shudder, Acorn TV). It's a separate service to Apple TV Plus even if they're accessible through the same app.
All titles and services are enabled for Family Sharing and can be downloaded for offline play. The Apple Channels recommendation algorithm also takes into consideration TV shows and movies from the channels/services you are subscribed to.
There's also a Kids Channels app à la YouTube Kids with curated family-friendly content and channels.
Compare streaming providers already available in Canada
See below for our comprehensive streaming comparison.
You might also be interested in...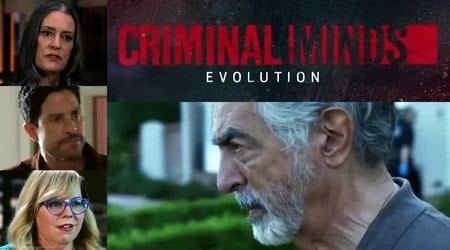 Season 16 of the hit FBI crime show is premiering on Disney Plus.
Read more…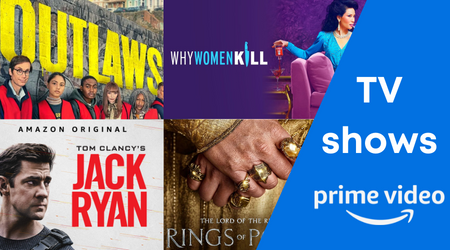 Amazon Prime Video's library of TV shows has now surpassed Netflix's. See a full list of TV series on Prime Video in Canada.
Read more…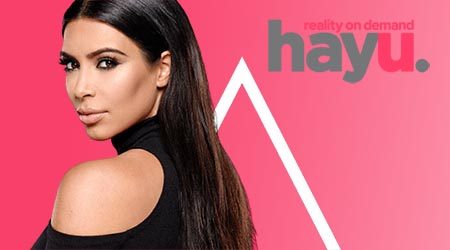 Streaming service hayu caters to those with a taste for the drama-fuelled world of reality television.
Read more…