How to send money to Zambia
The safest and most cost-effective ways of sending money to friends and family in Zambia from Canada.
If you're looking to get the most bang for your buck when sending money to Zambia, check out this useful guide, which breaks down the difference between banks and online transfer companies, and offers a side-by-side comparison between the two services.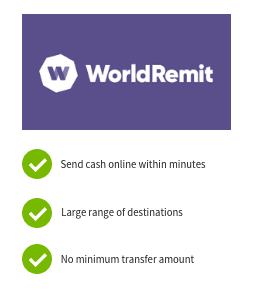 WorldRemit International Money Transfers

WorldRemit can help you get your money where it needs to go in minutes, with upfront exchange rates and low fees.
Use promo code FINDERCA on your first transfer and pay zero fees. T&Cs apply.
Transfers to 150+ countries
Send to bank account, cash pickup, mobile money, airtime top up
Pay with card, Interac or Apple/Android Pay
Compare money transfer services below
Disclaimer: Exchange rates change often. Confirm the total cost with the provider before transferring money.
Banks versus money transfer companies
Some Canadian banks may allow transfers to Zambia but they tend to charge high transfer fees and offer poor exchange rates. On the other hand, using the services of a dedicated money transfer company can secure you cheaper transfer fees and more competitive exchange rates, in addition to fast transfer speeds.
Case study: Thandi sends money to Zambia
Thandi has been living and working in Winnipeg for a couple of years and she sends money home from time to time to help her parents, who run a small grocery store in Lusaka. She has always used her bank to facilitate wire transfers, but is fed up with their sub-par exchange rates and a steep $50 fee per transfer. She decides to compare two online money transfer providers to see if she can track down a better deal. The comparison below is based on exchange rates in the fall of 2018, so check current rates before making your choice.
| | Money transfer company A | Money transfer company B |
| --- | --- | --- |
| Exchange rate | CAD$1 = 7.12 ZMW | CAD$1 = 7.01 ZMW |
| Transfer fee | $14 | $40 |
| Amount of ZMW received in Zambia for $1,000 | ZMW 7,120 | ZMW 7,010 |
| Transfer time | Two days | Minutes |
| Transfer options | Online transfer | Online, by phone or at a branch |
Thandi realizes that she can save around ZMW 110 (around $11.50) in the exchange rate with the second money transfer option, with an additional $31 in fees. If Thandi sends money every month, this amounts to approximately $510 over the course of one year.
What factors should you consider when transferring money between Zambia and Canada?
Exchange rates and fees. Compare the exchange rate on offer with the transfer fees charged by each company. Look for an exchange rate that's as close as possible to the mid-market rate (which is the rate you can find by searching "CAD to ZMW exchange rates" on Google).
Pick-up methods. You can generally send money directly into your recipient's bank account or make cash available for pick-up at an agent or branch location.
Turnaround time. The turnaround time for each company can range from just a couple of minutes for cash transfer companies to up to three business days for other money transfer companies. Banks generally take three to five days to send money.
Customer service. Always choose a reputable company that has positive feedback from customers. If you have any problems, find a company that will allow you to contact them via phone, email or online chat.
How to send money to Zambia from Canada
Banks.

Some Canadian banks may let you send money directly to Zambian bank accounts, in which case you'll need the recipient's bank account details. You can also think about sending a bank-issued cheque, money order or bank draft using snail mail.
Non-banks.

Cash transfer companies such as

Western Union

and

MoneyGram

have several cash pick-up locations in Zambia. Other money transfer companies like

WorldRemit

allow you transfer money directly to a Zambian bank account.

PayPal

also allows transfers to Zambia from Canada, so long as both you and your recipient have PayPal accounts.
Emergency cash transfers in Zambia
Cash transfer providers like MoneyGram and Western Union can be a real lifesaver in the event of an emergency but buyer beware:these are often the most expensive options for sending money overseas. Make sure to pay special attention to the overall cost of exchange rates and transfer fees before you sign on the dotted line.
Tips for picking up cash
The Government of Canada recommends that Canadian visitors to Zambia exercise a high degree of caution (as of 01 October 2018). Petty crimes such as pickpocketing, purse snatchings and vehicle break-ins are common, particularly in and around bus and railway stations, nightclubs, some shopping areas in Lusaka, Copperbelt towns, other main cities and tourist centres. If you do need to collect cash, look for an agent location in a safe neighborhood and call ahead to make sure they'll have cash on hand. Visit during daylight hours in the company of a good friend and return to your hotel to stow your cash in a safe place as quickly as possible.
Steps to send money to Zambia
The steps you have to follow when sending money to Zambia from Canada depend on the method you choose.
To a bank account. If you're sending money through your Canadian bank, you may need to provide your recipient's name and account details, along with a SWIFT code (which is an international banking code). The same information is typically required by a money transfer service, but you will need to go through the additional step of registering for an account, which often takes less than 10 minutes.
To a cash pick-up location. You'll need to provide the name of the recipient along with a desired cash pick-up location. To pay for the transfer, you should provide details of your bank account, debit card or credit card. After initiating the transfer, you'll receive a reference number, which your recipient will need to collect the cash.
You may also be interested in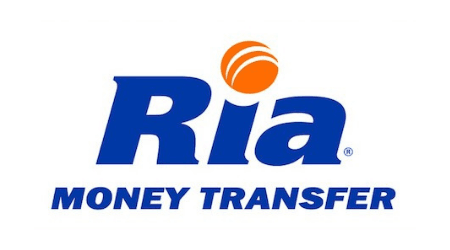 With 240,000+ locations in 130 countries, Ria is the third-largest provider of international money transfers in the world. It offers great exchange rates, minimal fees and fast, secure transactions when you need to send funds overseas. Read more…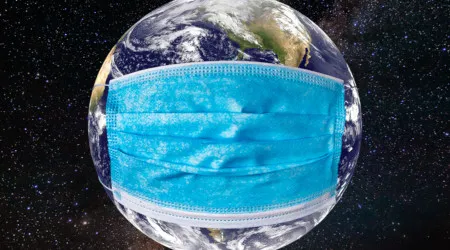 Learn about how COVID-19 may affect the ways you transfer cash around the world. Read more…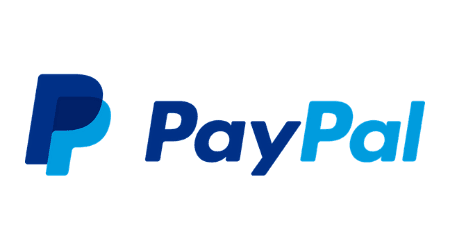 Learn about the pros and cons of using PayPal to convert your online seller profits into Canadian dollars in this detailed review. Read more…
Read more on this topic
Ask an Expert
You must be logged in to post a comment.