How to send money to Uganda
Find out how you can save money and enjoy fast transfers when you send money to Uganda from Canada.
The landlocked East African country of Uganda is famous for its spectacular wildlife and the vast expanse of Lake Victoria. If you need to send money to Uganda from Canada for any reason, there are a number of dedicated money transfer providers who can help you to send the transaction. Make sure you compare a range of options to find the best deal possible.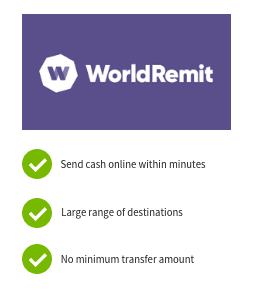 Send money to Uganda with WorldRemit

WorldRemit can help you get your money where it needs to go in minutes, with upfront exchange rates and low fees.
Use promo code FINDERCA on your first transfer and pay zero fees. T&Cs apply.
Transfers to 150+ countries
Send to bank account, cash pickup, mobile money, airtime top up
Pay with card, Interac or Apple/Android Pay
Compare Money Transfer Services
Disclaimer: Exchange rates change often. Confirm the total cost with the provider before transferring money.
Banks versus money transfer companies
Many Canadians opt to send money to Uganda using their banks, but the problem with this approach is that banks typically charge much higher fees than money transfer services (sometimes as high as $80) and offer poor exchange rates to boot. In many cases, you can find a much more attractive deal by approaching a company that specializes in international money transfers. These companies, such as WorldRemit and TorFX, offer safe and secure online transfers that are usually much more affordable. For the most part, their exchange rates are better and their fees lower than the banks, which means that you and your recipient both come out on top.
Case Study: Ben Sends Money to Uganda
Although Ben emigrated to Canada more than five years ago, he still makes sure to maintain regular contact with his sister in Kampala. He wants to send her $1,000 as a birthday gift but isn't interested in paying a $45 transfer fee with his bank. He decides to compare two online money transfer providers to see if he can track down a better deal. The comparison below is based on exchange rates in the spring of 2018, so check current rates before making your choice.
| | Money transfer company 1 | Money transfer company 2 |
| --- | --- | --- |
| Exchange rate | $1 CAD = UGX 2,744 | $1 CAD = UGX 2,711 |
| Transfer fee | $50 | $40 |
| Transfer method | Cash pickup | Cash pickup |
| Processing time | Minutes | Minutes |
| Amount received | UGX 2,744,910 | UGX 2,711,442 |
Ben can send around UGX 33,000 (approximately $11) extra by using the first transfer company, but will lose $5 on the transfer fee, for a total savings of $6.
How do I compare transfer companies when sending money to Uganda?
Exchange rates. If a company consistently offers top-notch rates, check to make sure there aren't high fees attached. It makes sense to compare quotes from 3 – 4 transfer services if you're looking to find the best deal.
Transaction fees. Most companies will charge you a fee each time you send a transfer, with most amounts ranging from $4 – $20. It's also worth investigating whether your fee will be waived if you transfer a large amount of money.
Transfer methods. Ask about transfer methods, which can include

cash pickups, bank-to-bank transfers and even mobile wallet top-ups, before you settle on a service.

Flexible options. Find out if you can place a limit order or forward contract to help you get the best exchange rate on your transfer, or set up a recurring payment plan to save yourself time in the future.
Transfer time. Some companies offer transfers within minutes, while others have processing times of several business days. Find out which service will work best with your timeline.
Minimum transfer amounts. If the company imposes minimum or maximum transaction limits, make sure those limits won't affect your ability to send transfers.
Customer service. If you have a question about a transfer, make sure you'll be able to quickly access customer service using phone, email or live online chat support.
How do I send money to Uganda from Canada?
Money transfer providers. Compare your options to find online transfer companies that can send money to Uganda. Companies like TorFX and World First will allow you to fast and affordable transfers to Uganda.
Cash pickup transfer companies. Western Union and MoneyGram both have extensive worldwide transfer networks with branches in Uganda.
PayPal. If both you and your recipient have PayPal accounts, you will be able to send money online. Keep in mind it takes a few days for a PayPal balance to reach a bank account.
Bank transfers. Compare the fees and exchange rates your bank offers with those of other providers. Some Canadian banks will not be able to send money to Uganda, while others will.
International cheques. Sending an international guaranteed cheque overseas is a time-consuming but secure transfer method. This is the slowest way possible to send money overseas.
Emergency cash transfers to Uganda
If you ever need to send an emergency cash transfer to Uganda, there are plenty of providers who can help you complete your transfer. Whether you need to send money to help a friend in need or pay business expenses, cash transfer companies like MoneyGram and Western Union can send cash for pick-up in a matter of minutes, to hundreds of agent locations across Uganda. Before you commit to a transaction, however, it's worth being aware that these types of transfers regularly attract higher fees and lower exchange rates. Check the fine print of any transaction before you sign on the dotted line.
Tips for picking up cash
The Government of Canada advises Canadians visiting Uganda to exercise a high degree of caution (as of 27 September 2018). They recommend avoiding areas bordering South Sudan, the DRC and the Karamoja region. With this in mind, always take care when you are picking up a cash transfer. Confirm a transfer agent's opening hours and available funds before visiting, and avoid travelling through any unsafe areas. Don't carry the money around with you for any longer than is absolutely necessary, and make sure you deposit it into your bank account as soon as possible.
What are the steps to send money to Uganda?
The exact transfer method you need to follow will depend on the provider you choose to handle the transaction, but you will usually need to:
Register for a free account. This can often be done online and you will need to provide your full name, your contact details and proof of ID.
Enter your transaction information. You'll need to tell the provider where you're sending money, how much you'll be sending and who will be receiving the transfer.
Pay for your transfer. You can then pay for and submit your transfer request, making sure you keep any reference number you are given so that you can monitor the progress of your transaction.
You may also be interested in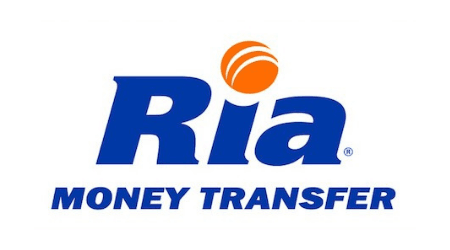 With 240,000+ locations in 130 countries, Ria is the third-largest provider of international money transfers in the world. It offers great exchange rates, minimal fees and fast, secure transactions when you need to send funds overseas. Read more…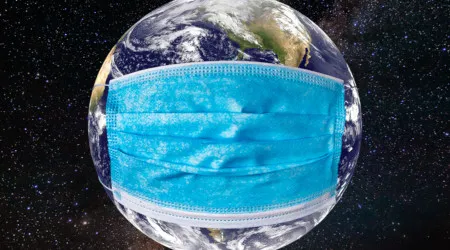 Learn about how COVID-19 may affect the ways you transfer cash around the world. Read more…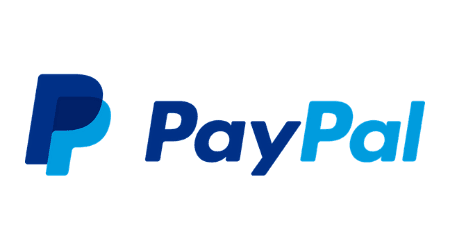 Learn about the pros and cons of using PayPal to convert your online seller profits into Canadian dollars in this detailed review. Read more…
Read more on this topic
Ask an Expert
You must be logged in to post a comment.