How to send money to Tanzania
Find the best exchange rate and low fees when you send money to Tanzania from Canada.
So you're looking to send money to Tanzania but aren't sure where to start? You're not alone. Whether you're sending money to friends or loved ones living or traveling overseas or you're managing a portfolio of business expenses in Tanzania, we've compiled this handy money transfer guide to help you find the most competitive exchange rates and lowest fees.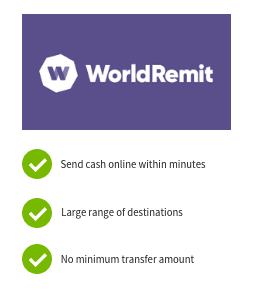 Send money to Tanzania with WorldRemit

WorldRemit can help you get your money where it needs to go in minutes, with upfront exchange rates and low fees.
Use promo code FINDERCA on your first transfer and pay zero fees. T&Cs apply.
Transfers to 150+ countries
Send to bank account, cash pickup, mobile money, airtime top up
Pay with card, Interac or Apple/Android Pay
Compare money transfer services below
Disclaimer: Exchange rates change often. Confirm the total cost with the provider before transferring money.
Banks versus money transfer companies
If you want to send money from Canada to Tanzania, you have a couple of options at your disposal.
Bank. Banks are a convenient option to send money to Tanzania but they often offer mediocre exchange rates and charge high fees (typically between $20 and $100) on international transfers. This means that even a small transfer comes with a hefty price tag.
Money transfer company. Money transfer companies offer quick and affordable transactions to Tanzania, with low fees (typically between $0 and $20) and competitive exchange rates.
Case study: Banks vs money transfer companies
Neema arrived in Canada as a student but ends up staying in Toronto to take a job as a triage nurse at an understaffed hospital. Although Neema is on her way to becoming a permanent resident, she worries about her aging parents, who run a small grocery store in Dar es Salaam. Neema decides that she wants to send money home to her parents, but is informed by her bank that they won't transfer money to Tanzania. She decides to compare two money transfer services to figure out the cheapest option. The comparison below is based on exchange rates in the spring of 2018, so check current rates before making your choice.
Money Transfer Service 1
Money Transfer Service 2

Exchange rates

CAD$1 = TZS 1,600


CAD$1 = TZS 1,750


Transfer fees

Amount received (for $1,000)

TZS 1,600,000

TZS 1,750,000

Transfer speed

1 – 4 days

1 – 2 days

Options available

Bank-to-bank transfer

Bank-to-bank tranfer
or cash pick-up
Neema realizes that she can save TZS 150,000 (around $85) in the exchange rate with the second money transfer option, with an additional $10 in fees. If Neema sends money every month, this amounts to almost $1,140 over the course of one year.
How do I compare transfer companies when transferring money to Tanzania?
Comparing banks and money transfer companies is not difficult, provided you know which factors will help to save you money:
Fees and exchange rates. Search for a combination of low fees and competitive exchange rates to save big on your next transfer to Tanzania. Compare 3 – 4 services to find the best deal.
Transfer methods.

If your recipient has a bank account, you can send a bank-to-bank transfer with minimal fees.

If you need to send cash in minutes, it's best to use a cash transfer service like Western Union or MoneyGram.
Speed of delivery. Choose between cash transfer services that offer same-day delivery or money transfer services that take longer to process but are more affordable in the long run.
Minimum transfer amounts. Some services require that you send a minimum amount of money, usually between $10 and $50, while others cap your transfer at a certain amount. Know your limits and play within them.
Customer service.

The quickest way to send money is usually via online transfer but you can also choose to send transactions over the phone, in person or through your bank. Choose a service that will help you along the way with 24/7 web chat, email, phone and in-person customer service.
How do I send money to Tanzania from Canada?
There are a few options when you want to send money between Tanzania and Canada, including:
Banks. There are a few banks in Canada that may let you send money to Tanzanian bank accounts – in person, online or over the phone. You may also be able to order an international bank draft or money order with your bank, which you can then send overseas via snail mail.
Non-banks. Western Union

and

MoneyGram

offer easy and fast cash transfers to Tanzania, although they typically charge higher fees than money transfer companies. Other m

oney transfer providers like TorFX and XE Money Transfer are able to offer convenient and affordable international transfers to Tanzania within 1 – 3 business days.
Emergency cash transfers in Tanzania
If you find yourself in Tanzania with a missing or stolen wallet, you may need to obtain emergency cash as soon as possible. Ask for a police report from local police to cover any potential claim you may need to file.
Cash pick-up options. Transfer companies like Western Union and MoneyGram can send money to a number of cash collection points across Tanzania. Money is usually available within minutes of the transaction being sent from overseas.
Credit cards or travel insurance. Major credit cards sometimes offer emergency cash to travelers (which is typically extended as a loan). You may also be able to purchase a travel insurance policy to cover loss and theft while on vacation.
Tips for picking up cash
The Government of Canada recommends that Canadian visitors to Tanzania exercise a high degree of caution (as of 11 September 2018). Violent and petty crimes are common throughout the country. Exercise a high degree of caution, particularly in public places and popular tourist areas in Dar es Salaam and Zanzibar, such as beaches, hotels, restaurants, nightclubs, cinemas and shopping centres. If you do need to collect cash, look for an agent location in a safe neighborhood and call ahead to make sure they'll have cash on hand. Visit during daylight hours in the company of a good friend and return to your hotel to stow your cash in a safe place as quickly as possible.
What are the steps to send money to Tanzania?
The steps involved in sending money to Tanzania from Canada depend on the method you choose.
Transfer to bank account. If you're sending money through your bank, you'll need to provide your recipient's full name, account number, bank name and the bank SWIFT code. If you're using another bank or a specialist money transfer company, you should provide details of your bank account, debit card or credit card as well. You will receive a reference number once you initiate the transfer and can use this to track the progress of your transfer at any time.
Cash pick-up. You'll need to provide your recipient's name and indicate the cash pick-up centre you would like to use along with details of your bank account, debit card or credit card. Once you receive your reference number, pass this on to your recipient so that they can collect their money.
You may also be interested in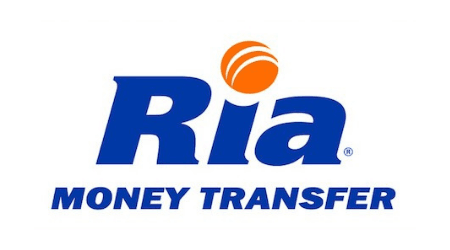 With 240,000+ locations in 130 countries, Ria is the third-largest provider of international money transfers in the world. It offers great exchange rates, minimal fees and fast, secure transactions when you need to send funds overseas. Read more…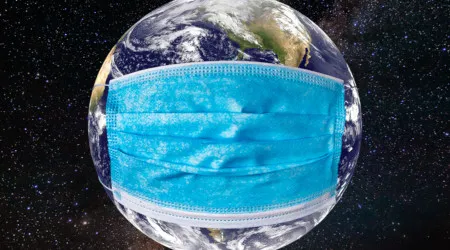 Learn about how COVID-19 may affect the ways you transfer cash around the world. Read more…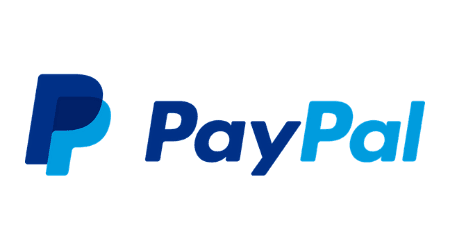 Learn about the pros and cons of using PayPal to convert your online seller profits into Canadian dollars in this detailed review. Read more…
Read more on this topic
Ask an Expert
You must be logged in to post a comment.