Send money to Sweden
Shop around for the best money transfer service for sending money to Sweden.
So you want to send money to Sweden, but aren't sure where to start? We've got you covered. At Finder Canada, we understand that you want to find the most convenient and affordable money transfer services to send money across the pond – the real trick lies in figuring out how to find the best deal. We've compiled this handy guide to help you do just that.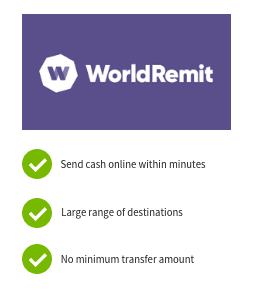 WorldRemit International Money Transfers

WorldRemit can help you get your money where it needs to go in minutes, with upfront exchange rates and low fees.
Use promo code FINDERCA on your first transfer and pay zero fees. T&Cs apply.
Transfers to 150+ countries
Send to bank account, cash pickup, mobile money, airtime top up
Pay with card, Interac or Apple/Android Pay
Compare your options to send money to Sweden
Disclaimer: Exchange rates change often. Confirm the total cost with the provider before transferring money.
Banks versus money transfer companies
Sending money to Sweden doesn't have to be a painful process, provided you know how to get started. Two notable ways to send money overseas include your bank or an online money transfer company. Banks tend to overcharge on exchange rates and fees, typically adding an additional $20 to $100 on top of international transfers. If you're looking for a more affordable option, you might like to consider the services of an online money transfer provider like OFX or XE Money Transfer.
Case study: Robin sends money to Sweden
Robin has been working and living in Ottawa for over a year, but stays in touch regularly with his mum and dad back in Sweden. Robin knows that his parents will be celebrating 25 years of marriage while he's overseas and wants to send them $1,000 for their anniversary. He decides to compare his bank against a dedicated money transfer service to find the cheapest option. The comparison below is based on exchange rates in the spring of 2018, so check current rates before making your choice.
Canadian bank
Money Transfer Service 2

Exchange rates

CAD$1 = SEK 6.3


CAD$1 =SEK 6.5


Transfer fees

Amount received (for $1,000)

SEK 6,300

SEK 6,500

Transfer speed

2 – 5 days

1 – 2 days

Options available

Bank-to-bank transfer

Bank-to-bank tranfer
or cash pick-up
Robin realizes that he can save SEK 200 (around $29) if he chooses to use the money transfer service over his bank, in addition to $35 in fees.
Compare these factors when choosing a money transfer service
Exchange rates. Look for the best exchange rate available to make sure that as much of your money as possible makes it to your recipient. Also remember that some companies may offer a less competitive exchange rate in return for lower fees while other companies might charge high fees but offer a more competitive exchange rate.
Fees. The majority of money transfer providers will charge a fee for their services, but your best bet is to find a company that offers a combination of low to no fees in addition to competitive exchange rates. You can also look for companies that waive their fees when you transfer a larger amount (usually around $10,000).
Pick-up methods.

If your recipient has a bank account, feel free to send a bank-to-bank transfer with minimal fees.

If your recipient needs cash delivered in minutes, it's best to use a cash transfer service.

Speed of transfer. Certain money transfer services can get your money to your recipient in a matter of minutes while others take a couple of days. Make sure the provider you choose will work for your timeline. Keep in mind that faster transfers usually come paired with high transfer fees and mediocre exchange rates.
Customer service. Look to see if your chosen provider offers phone, email, in person and/or live chat support. It's best to find a company with 24/7 customer service in case you need assistance with an urgent transfer or encounter any issues with your transaction. Always choose a reputable company to handle your money.
Send money to Sweden from Canada with these options
Consider the following options when you need to send money to Sweden:
Bank transfers. The majority of Canadian banks will make it easy for you to send money to Sweden, but they will typically offer poor exchange rates and charge high fees for the service.
Money transfer companies. Online transfer services like

TorFX

and

TransferWise

offer attractive exchange rates and minimal fees on international money transfers.
Cash pickup money transfer providers. Other companies allow you to quickly transfer funds which can be picked up in person within minutes from agent locations in Sweden. Western Union and MoneyGram are two companies that offer this service.
PayPal. If you and your recipient both have PayPal accounts, you can use this online payment service to transfer your funds to Sweden. Accounts are free and easy to setup online.
International money order. If you don't mind your transfer taking a little longer, you can obtain an international guaranteed cheque from your bank or local post office. Also known as "snail mail", this is the slowest way to send money overseas.
Send emergency cash to Sweden
If you find yourself in a situation where you need to send cash to a friend or loved one in a matter of minutes, you can book a cash transfer to Sweden with a service like Western Union or MoneyGram. These companies can be incredibly helpful in case of an emergency, but they can also cost an arm and a leg. It pays to use a bank-to-bank transfer with an online money transfer company if you have a flexible timeline and want to save money.
Tips for picking up cash
If you're looking to head to Sweden in the near future, the Government of Canada recommends that you exercise a normal degree of caution (as of 16 September 2018). Petty crime such as pickpocketing and purse snatching occurs in areas frequented by tourists, particularly in urban areas during the summer months. If you need to collect cash, be sure to visit an agent location during daylight hours in the company of a trusted friend. Avoid displaying signs of affluence or carrying large sums of cash and be cautious when withdrawing money from ATMs.
Be prepared before you send money to Sweden
As you can see from the list above, there are plenty of options to choose from when you want to send money to Sweden. The exact process for sending funds varies depending on the method and provider you choose, but you'll usually need to open an account online before you can send your funds. This typically involves registering your name, address, date of birth, banking details and photo identification. You will also need to input similar details for your recipient. Keep your receipt or tracking number so that you can monitor the progress of your funds. You will need to give the transaction reference number to your recipient if they will be collecting cash in person.
You may also be interested in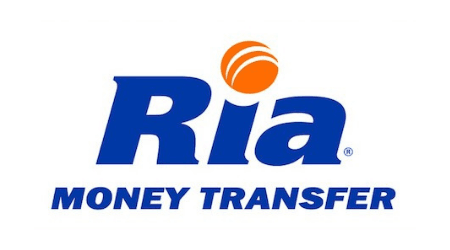 With 240,000+ locations in 130 countries, Ria is the third-largest provider of international money transfers in the world. It offers great exchange rates, minimal fees and fast, secure transactions when you need to send funds overseas. Read more…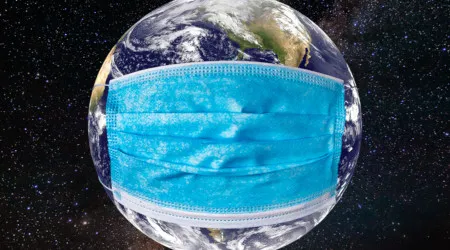 Learn about how COVID-19 may affect the ways you transfer cash around the world. Read more…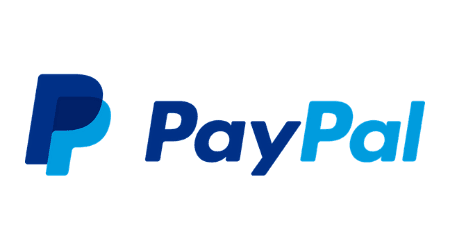 Learn about the pros and cons of using PayPal to convert your online seller profits into Canadian dollars in this detailed review. Read more…
Read more on this topic
Ask an Expert
You must be logged in to post a comment.