Send money to South Africa
Compare fees and exchange rates to get the best deal on your next money transfer to South Africa.
In the last few years, tourism has skyrocketed in South Africa due to its vibrant cities, bustling wine regions and unique culture and wildlife. Thousands of Canadians head across the pond to South Africa each year to experience this exotic landscape and many more South Africans travel to or make their home in Canada each year. This back-and-forth means that the need for convenient and affordable money transfer services to the region has increased over time. Luckily, there's no shortage of services for sending money to South Africa – the real trick lies in figuring out how to find the best deal. We've compiled this handy guide to help you do just that.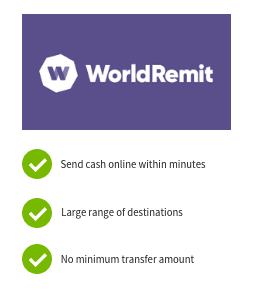 WorldRemit International Money Transfers

WorldRemit can help you get your money where it needs to go in minutes, with upfront exchange rates and low fees.
Use promo code FINDERCA on your first transfer and pay zero fees. T&Cs apply.
Transfers to 150+ countries
Send to bank account, cash pickup, mobile money, airtime top up
Pay with card, Interac or Apple/Android Pay
Compare money transfer service providers

Disclaimer: Exchange rates change often. Confirm the total cost with the provider before transferring money.
How to send money to South Africa
Banks versus money transfer companies
Many people head straight for their bank when they need to send money overseas which, in our opinion, is a big no-no. Although your bank will typically be happy to send a wire transfer on your behalf, they also charge exorbitant fees and offer sub-par exchange rates for the service. More often than not, you'll save a bucketload of money by choosing to send funds with a dedicated money transfer service like TransferWise or TorFX. These companies offer better exchange rates, lower fees and faster turnaround times than the banks, and you're almost certain to find a better deal so long as you take the time to compare your options to find the best fit for you.
Case study – Banks vs money transfer companies
When Minenhle finds out that she has been granted a long-stay visa in Canada to work with a prominent law firm in Toronto, her first concern is for her elderly parents, who run a small stall in the Durban Victoria street market. Minenhle anticipates that she will need to send around $1,000 home per month to help keep her parents afloat, but wants to do some research to make sure that she can find a convenient and affordable way to send money back to South Africa. She starts by comparing the costs to send money back home with her bank versus a reputable money transfer service.
Bank
Money Transfer Service
Exchange rates
CAD$1 = ZAR 9.50

CAD$1 = ZAR 10.50

Transfer fees

$25

$14

Amount received (for $1,000)

ZAR 9,500

CNY 10,500

Transfer speed
2 – 5 days
1 – 2 days
Options available
Bank-to-bank transfer
Bank-to-bank tranfer
or cash pick-up
Minenhle is pleased to discover that she can save ZAR 1,000 (approximately $91) in the exchange rate with the money transfer option, with an additional $11 in fees. If Minenhle sends money every month, this amounts to almost $1,224 over the course of one year.
How to compare transfer companies when transferring money to South Africa?
Exchange rates. A good exchange rate can have a huge influence on how much money your recipient receives. Just keep in mind that some providers offer lower exchange rates in return for charging zero or low transfer fees.
Fees. Don't forget to examine the fees that will apply to your transaction. Remember that some providers will waive their fees if you send a certain amount of money (usually around $10,000) so be sure to ask for a break in fees if applicable.
Transfer methods. There are a plethora of options include lodging transfers over the phone, online or by visiting a branch and sending the funds in person.
Transfer options. It's a good idea to lock in a service that offers the right transfer method for your needs, whether that be a bank-to-bank transfer, a mobile wallet top-up or even a cash payment.
Transfer limits. Some companies won't let you transfer funds unless you exceed a minimum transfer amount (usually between $100 to $500) or stay below a maximum limit (usually around $10,000), so keep an eye on transfer limits to make sure you meet the mark.
Transfer time. Compare the time it will take each provider to process your transfer. Banks can take up to five business days to complete a bank transfer, while money transfer services often take around 1 – 3 days for a bank transfer, with cash pick-ups processing in a matter of minutes.
Customer service. Find out if your provider of choice offers phone, email and live chat support before you settle on a service so that you have ready access to customer service if you run into a snag.
How to send money to South Africa from Canada?
Bank transfers. Most Canadian banks will allow you to send money to South Africa, but they often offer sub-par exchange rates and high fees (often between $20 and $100).
Money transfer companies. Money transfer companies offer the most cost-effective option for sending funds to South Africa, with low fees and competitive exchange rates.
Cash pickup transfer providers. Companies like Western Union and MoneyGram cost more than a dedicated money transfer service but they allow you to transfer funds in cash that can be picked up just minutes after the transfer is lodged.
PayPal. PayPal can be used to send money to someone in South Africa from Canada so long as both you and your recipient have a PayPal account.
International money orders. If you're happy to wait (a long time) for your transfer to process, you can get an international guaranteed cheque from your bank and then mail it overseas.
Emergency cash transfers in South Africa
If you find yourself stuck between a rock and a hard place, you may need to send money to South Africa ASAP. Companies like Western Union and MoneyGram can process funds from Canada and make them available for pick-up in South Africa within minutes. Just keep in mind that these companies charge much higher fees (usually between $20 and $60) for the service. If you have a flexible timeline, it can pay to look at companies like OFX or TorFX to complete your transaction.
Tips for picking up cash
The Government of Canada recommends that you exercise a high degree of caution if you're visiting South Africa (as of 22 August 2018) due to an increase in serious crime. There is a high risk of pickpocketing and bag snatching, so you should avoid carrying your wallet in your back pocket and refrain from putting your bag down. If you do need to collect cash at an agent location, it's best to go during daylight hours in the company of a trusted friend. Secure your cash in a safe place before leaving the office and return immediately to your hotel to secure your cash in your room, if possible.
Registration process
In most cases, you'll need to open an account and prove who you are before you can complete a transaction. For this, you'll need to supply your name, contact details, date of birth and proof of ID. Remember to keep the receipt you receive to ensure that you can track the progress of your funds as they make their way overseas. If you have any issues with your transfer, having your recipient handy will be helpful.
You may also be interested in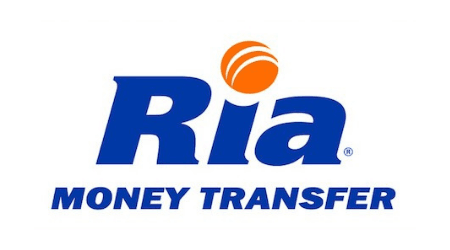 With 240,000+ locations in 130 countries, Ria is the third-largest provider of international money transfers in the world. It offers great exchange rates, minimal fees and fast, secure transactions when you need to send funds overseas. Read more…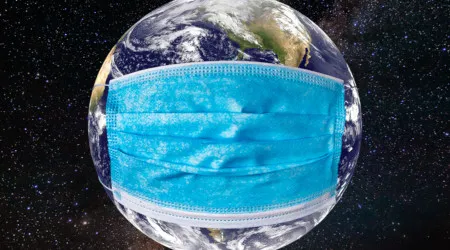 Learn about how COVID-19 may affect the ways you transfer cash around the world. Read more…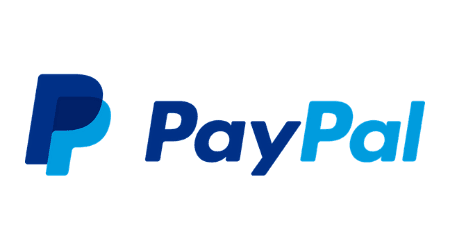 Learn about the pros and cons of using PayPal to convert your online seller profits into Canadian dollars in this detailed review. Read more…
Read more on this topic
Ask an Expert
You must be logged in to post a comment.