How to send money to the Slovak Republic
Find the best exchange rate and low fees when you send money to the Slovak Republic from Canada.
It's not overly difficult to find the best international money transfer service to send money to Slovakia, so long as you know where to look. Luckily for you, we've compiled this handy guidea to help you find the ultimate deal. Compare your options in the table below or keep scrolling for a laundry list of useful tips and tricks designed to help you save big bucks on your next transfer overseas.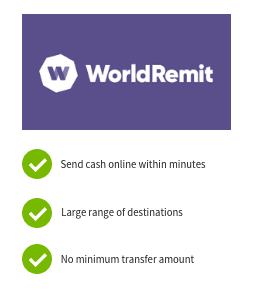 WorldRemit International Money Transfers

WorldRemit can help you get your money where it needs to go in minutes, with upfront exchange rates and low fees.
Use promo code FINDERCA on your first transfer and pay zero fees. T&Cs apply.
Transfers to 150+ countries
Send to bank account, cash pickup, mobile money, airtime top up
Pay with card, Interac or Apple/Android Pay
Compare Money Transfer Services
Disclaimer: Exchange rates change often. Confirm the total cost with the provider before transferring money.
Banks versus money transfer companies
So, you've decided to send money to Slovakia but aren't sure where to start? As far as we're concerned, the first question you should be asking yourself is whether to use your bank or a dedicated money transfer service to get your money where it needs to be.
Banks.

You wouldn't be the first person to assume that your bank offers

the most convenient and affordable way to send money overseas. But in reality, this is simply not the case. Banks are less specialized, which means they carry out fewer transfers, which leads them to charge a much higher margin of profit on fees and exchange rates to make up the difference.
Money transfer service.

Dedicated money transfer providers, on the other hand, have a customer-centric business model, which allows them to stay competitive in the money transfer space. They typically charge a much lower margin of profit on fees and exchange rates, and carry out more transactions to keep their services profitable. This often results in the best deal for you.
Case Study: Sam sends money to Slovakia
Sam has recently moved to Vancouver from Bratislava and is in the process of applying for his permanent residency in Canada. He's also just finished updating his engineering certifications, and has found a job as a maintenance engineer with a local bus company. Now that he's making a steady income, Sam wants to do something special for his parents back in Slovakia. Since their 30th wedding anniversary is fast approaching, Sam decides to send his mum and dad a gift of $1,000. Sam knows he can find a better rate by using a money transfer service over his bank so he decides to compare two reputable brands to find the best deal. The table below shows the exchange rates at the time of writing in the summer of 2018. Make sure you check current rates before making any decisions.
| | Money transfer service 1 | Money transfer service 2 |
| --- | --- | --- |
| Exchange rate | CAD$1 = EUR0.6035 | CAD$1 = EUR0.6366 |
| Transfer fee | $25 | $10 |
| Transfer method | Wire transfer | Online bank account transfer |
| Processing time | 1-3 days | 1-3 days |
| Amount received (in EUR) | €603.50 | €630.22 |
As you can see, Sam can send an additional €26 (around $40) using the second money transfer service, with an additional savings of $15 on transfer fees.
What are some tips and tricks for comparing companies when transferring money to Slovakia?
Sam learns some valuable lessons from doing a quick comparison between money transfer services. He recommends looking for the following features if you want to track down the best deal.
Competitive exchange rates.

One of the best ways to guarantee a competitive price for international money transfers is to track down the best exchange rates, paired with low to no fees. Aim to find a similar rate to the rate that comes up when you search "CAD to EUR exchange rates" on Google.
Minimal fees.

Once you've managed to find a competitive exchange rate, make sure that the company offering the best deal doesn't make up the difference by charging high fees.

Compare 3 – 4 services using the comparison table at the top of the page or by individually comparing quotes from reputable brands.

Various transfer methods. Banks typically conduct bank-to-bank transfers while money transfer services tend to offer additional options like

mobile wallet top-ups and cash pick-ups

. Make sure to choose the transfer method that works best for both you and your recipient.

Fast transfer times.

Cash pick-ups can be a real lifesaver in case of an emergency, but you might prefer to book a mobile wallet top-up or bank-to-bank transfer

if you want to save money on exchange rates and fees. Compare services and keep your eyes peeled for hidden fees and rates that can drive up the price of your transaction.

Reliable customer service.

Customer service is one of the most important factors to consider when booking a transfer overseas. Look into a company's reputation on a site like "TrustPilot" before paying for your transaction to avoid unwanted headaches.
How do I send money to Slovakia from Canada?
Money transfer providers. A wide range of dedicated money transfer companies, like TorFX and TransferWise, offer fast and affordable transfers.
Cash pick-up transfer providers. There are three prominent cash transfer companies operating in Slovakia: Western Union, MoneyGram and WorldRemit.
Bank transfers. Banks typically offer international money transfers to Slovakia, but they are almost unanimously more expensive than money transfer services.
PayPal. PayPal can help you to send funds overseas, but their fees and exchange rates are typically more in line with those offered by the big banks.
International cheques. An international cheque can also be a useful payment method if you don't mind waiting several weeks for the funds to post to your recipient.
Back to top
Emergency cash transfers in Slovakia
If you find yourself in a position where you need to send money to Slovakia at warp speed, you can send a transfer with a cash transfer service like Western Union or MoneyGram.
Important to note: A cash transfer service is typically significantly more expensive than a dedicated money transfer service, but can usually get your money to where it needs to be in a matter of minutes, which can be a real lifesaver in case of an emergency.
Cash pick-up locations in Slovakia
Western Union.

Receive cash in minutes at locations across Slovakia.
Moneygram.

Choose from agent locations in cities across Slovakia by using MoneyGram's agent location tool.
Tips for picking up cash in Slovakia
If you happen to be travelling through Slovakia in the near future, the Government of Canada recommends that you take normal security precautions (as of 16 July 2018). That being said, petty crimes such as pick-pocketing and purse-snatching occur often, particularly in crowded areas during the summer months. If you find yourself needing to pick up cash, ask a friend to accompany you during daylight hours and return to your hotel to secure your cash in a safe deposit box as soon as possible to avoid any nasty surprises.
What are the steps to send money to Slovakia?
Although different companies have different procedures you must follow when sending a transfer, you will generally have to complete the following steps to send money to Slovakia:
Register for an account. Registration is almost always free, and typically requires you to provide your contact details, bank account number and proof of ID.
Enter your transaction details. Additional information such as currency, destination country and recipient banking and contact information will need to be inputted.
Confirm your transaction. The final step will be to confirm and pay for your transfer, after which you will usually receive a transaction reference number so that you can check up on the status of your transfer.
You may also be interested in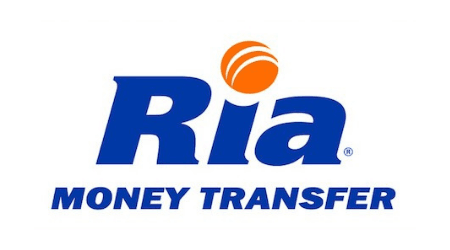 With 240,000+ locations in 130 countries, Ria is the third-largest provider of international money transfers in the world. It offers great exchange rates, minimal fees and fast, secure transactions when you need to send funds overseas. Read more…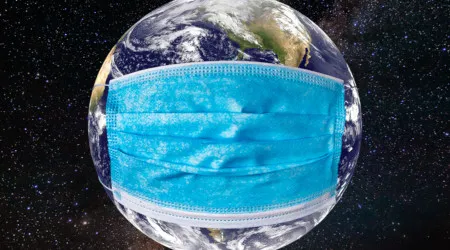 Learn about how COVID-19 may affect the ways you transfer cash around the world. Read more…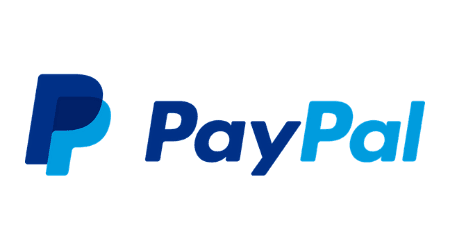 Learn about the pros and cons of using PayPal to convert your online seller profits into Canadian dollars in this detailed review. Read more…
Read more on this topic
Ask an Expert
You must be logged in to post a comment.