Send money to Russia
Safe, secure and cost-effective transfer options when you need to send money to Russia.
If you're looking to send money to Russia, you've come to the right place. We've compiled this handy guide to help you compare a number of reputable money transfer services to find the most competitive exchange rates and lowest transfer fees.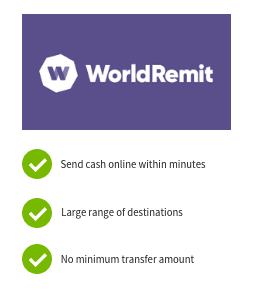 WorldRemit International Money Transfers

WorldRemit can help you get your money where it needs to go in minutes, with upfront exchange rates and low fees.
Use promo code FINDERCA on your first transfer and pay zero fees. T&Cs apply.
Transfers to 150+ countries
Send to bank account, cash pickup, mobile money, airtime top up
Pay with card, Interac or Apple/Android Pay
Compare Money Transfer Services
Disclaimer: Exchange rates change often. Confirm the total cost with the provider before transferring money.
Banks versus online money transfer services
Banks. Many people forget to compare their money transfer options and head straight for their banks when they need to transfer money overseas. While banks are a convenient option (because you know and trust them), they charge exorbitant exchange rates and much higher fees to transfer money to Russia than a dedicated transfer service, and typically take between 2 – 5 days to transfer funds.
Money transfer services. Several money transfer services have emerged in recent years to level out the playing field. These companies – highlighted in the table at the top of the page – have niche expertise in moving money overseas at a fraction of the cost. Check out companies like TorFX and TransferWise to find a stellar deal when you exchange Canadian dollars for Russian rubles.
Cash transfer service. Cash transfer services are a suitable option if you want your money to reach Russia ASAP. Companies like Western Union

and

MoneyGram offer fees and exchange rates that are more on par with the bank (which means a steeper price tag) but they can get your money to your recipient in a matter of minutes rather than days.
Case study: Vera sends money to Russia
Vera has been living and working in Winnipeg for a couple of years and she intermittently sends money home to her parents, who are retired in Russia but need help to make their mortgage payments from time to time. For many years, Vera has used her Canadian bank to facilitate wire transfers, but a friend recommends that she try an online money transfer company to avoid her bank's steep $55 fee. She decides to compare two online money transfer providers to see if she can track down a better deal. The comparison below is based on exchange rates in the spring of 2018, so check current rates before making your choice.
Money Transfer Service 1
Money Transfer Service 2

Exchange rates

CAD$1 = RUB 51.5


CAD$1 = RUB 49.9


Transfer fees

Amount received (for $1,000)

RUB 51,500

RUB 49,900

Transfer speed

2 – 5 days

1 – 2 days

Options available

Bank-to-bank transfer

Bank-to-bank tranfer
or cash pick-up
Vera realizes that she can save RUB 1,600 (around $30) in the exchange rate with the first money transfer option, but will need to pay an additional $5 in fees. This amounts to a total savings of $25.
How do I compare transfer companies when sending money to Russia?
Exchange rates. Compare the exchange rates of at least 3 – 4 transfer companies before you settle on a service. Some companies make money by offering low fees and sub-par exchange rates, so ask for a full quote before you settle on a service.
Transfer fees. Compare how much each company will charge you for sending your money overseas. Some companies offer zero fees while others will completely waive fees if you send over a certain amount of money (usually around the $10,000 mark).
Transfer time. If you need your money to reach its destination quickly, opt for a cash transfer service like Western Union or MoneyGram. If you want to save money and have time on your hands, choose a transfer company like OFX or WorldRemit.
Transfer methods. Transfer methods can include

cash pickups, bank-to-bank transfers and even mobile wallet top-ups, so figure out what works best for you and your recipient before you settle on a service.

Bonus features. Some companies specialize in providing one-off transfers only, but others can offer flexible features such as forward contracts and limit orders which allow you to book a lower exchange rate in advance of your transfer.
Minimum transfer limit. Ask your transfer company if they impose any minimum or maximum transaction limits so you don't get stuck sending multiple transfers or not being able to send your transfer at all.
Customer service. Some companies will be available 24/7, while other companies may only be available for a few hours a day. Find a company that will be happy to deal with any questions or concerns you may have about your transfer.
How do I send money to Russia from Canada?
Bank-to-bank transfers. Ask your bank about sending an international money transfer to Russia. Most of the big Canadian banks like RBC, TD, Scotiabank, CIBC and BMO will allow wire transfers between the two countries.
Online money transfer providers. Compare online transfer companies to see which services offer transfers to Russia.
Money transfer providers with cash pick-up option. Companies like Western Union and MoneyGram can help you transfer cash to Russia in a matter of minutes.
International money order. Ask your bank if they can provide you with an international bank draft. Keep in mind that this is the slowest way to send money overseas.
Emergency cash transfers in Russia
While sometimes you have the luxury of being able to wait several days for your funds to arrive, there are other times when you need to send your money overseas as quickly as possible. If you want to send a cash transfer to Russia, Western Union and MoneyGram both offer plenty of agent locations throughout Russia. Pro tip: Always remember to check the exchange rate and any fees that apply to your transaction, as urgent transfers will usually cost more.
Tips for picking up cash
The Government of Canada recommends that Canadian travellers in Russia exercise a high degree of caution (as of 29 August 2018). Petty crime like pickpocketing and mugging are common problems in high tourist areas. Make sure to exercise extreme caution when picking up a cash transfer in Russia and only visit agents located in safe neighborhoods. Visit during daylight hours in the company of a good friend and return to your hotel to stow your cash in a safe place as quickly as possible.
What are the steps to send money to Russia?
The basic steps you'll need to follow when sending money to Russia are as follows:
Register for an account. It's quick and easy to sign up for an account with your chosen provider using your name, contact details and proof of ID.
Input your transaction details. Input the amount of money you want to send and the currency, and fill in your recipient's banking and personal details.
Confirm your transfer. Make sure your payment details as well as the full cost of your transaction are correct and then hit submit. You will typically receive a reference number you can use to monitor the progress of your funds. Keep this reference number in case you have any problems.
You may also be interested in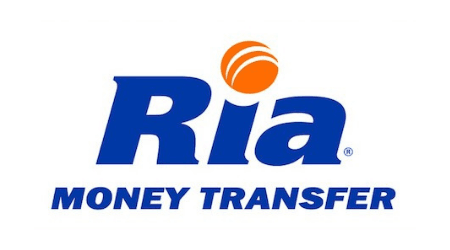 With 240,000+ locations in 130 countries, Ria is the third-largest provider of international money transfers in the world. It offers great exchange rates, minimal fees and fast, secure transactions when you need to send funds overseas. Read more…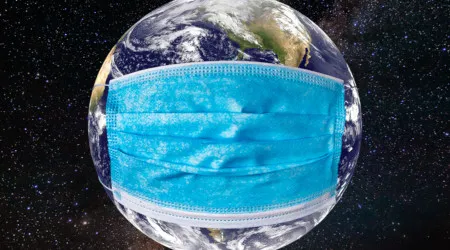 Learn about how COVID-19 may affect the ways you transfer cash around the world. Read more…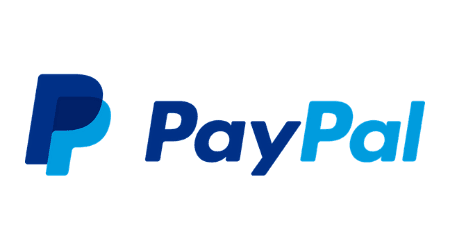 Learn about the pros and cons of using PayPal to convert your online seller profits into Canadian dollars in this detailed review. Read more…
Read more on this topic
Ask an Expert
You must be logged in to post a comment.