How to send money to Pakistan
Take advantage of low fees and competitive exchange rates when sending money to Pakistan.
With over 150,000 Canadians claiming Pakistani descent, there are a number of reasons to send money from Canada to Pakistan. Whether you need to manage a portfolio of businesses expenses or want to send money home to family and friends living in the region, check out our handy guide to find the most competitive exchange rates and lowest fees on your next money transfer overseas.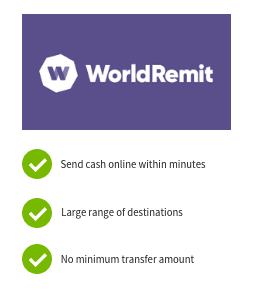 WorldRemit International Money Transfers

WorldRemit can help you get your money where it needs to go in minutes, with upfront exchange rates and low fees.
Use promo code FINDERCA on your first transfer and pay zero fees. T&Cs apply.
Transfers to 150+ countries
Send to bank account, cash pickup, mobile money, airtime top up
Pay with card, Interac or Apple/Android Pay
Compare your options for sending money to Pakistan below
Disclaimer: Exchange rates change often. Confirm the total cost with the provider before transferring money.
Banks vs specialist money transfer companies
Since the Pakistani rupee (PKR) is listed as an exotic currency, many Canadian banks don't facilitate money transfers to Pakistan. Even those that do will likely charge much higher fees and offer less competitive exchange rates than dedicated money transfer services. If you're looking for a more affordable option, consider the services of companies like TorFX and WorldRemit. These companies offer quick and affordable transactions to thousands of destinations around the globe, with low fees (typically between $0 and $20) and competitive exchange rates.
Case study: Fahad sends money to Pakistan
Fahad has received a full scholarship to study for her masters in engineering at the University of Toronto. Since she's an only child, she regularly sends money home to her parents, who run a small market stall in Karachi. For her first few transfers, Fahad organizes a wire transfer with her bank but is quickly put off by their sub-par exchange rates and a steep $35 fee per transfer. She decides to compare two online money transfer providers to see if she can find a better deal. The comparison below is based on exchange rates in the fall of 2018, so check current rates before making your choice.
Money Transfer Service 1
Money Transfer Service 2

Exchange rates

CAD$1 = PKR 93


CAD$1 = PKR 91


Transfer fees

Amount received (for $1,000)

PKR 93,000

PKR 91,000

Transfer speed

2 – 5 days

1 – 2 days

Options available

Bank-to-bank transfer

Bank-to-bank tranfer
or cash pick-up
Fahad realizes that she can save PKR 2,000 (around $21) in the exchange rate with the first money transfer option, but will need to pay an additional $15 in fees. This means Fahad will save $6 per transfer if she decides to bank with the first money transfer service
How do I compare transfer companies when sending money to Pakistan?
Competitive exchange rates.

Exchange rates are often the most important thing to consider when trying to figure out how much money you can save. Search for a rate similar to the one that appears when you search "CAD to PKR exchange rates" on Google.
Minimal fees.

Some transfer companies offer low to no fees in combination with competitive exchange rates. The best way to make sure that you're getting the best deal is to compare 3-4 services.
Various transfer methods.

Transfer methods include

cash pickups, bank-to-bank transfers and even mobile wallet top-ups. Look for a service that will work for both you and your recipient.

Fast transfer times. Banks can take up to 5 business days to process transfers while some money transfer services can process in a matter of minutes. Choose a provider that works well for your budget and your timeline.

Reliable customer service.

Look for a company that offers 24/7 customer service to make sure you don't get left high and dry if you run into a problem with your next money transfer.
What can I use to send money to Pakistan from Canada?
Some Canadian banks will allow you to send money to Pakistan, however you will likely face sub-par exchange rates and high transfer fees. Other services that offer money transfers to Pakistan include:
Money transfer companies. Money transfer providers like TorFX and TransferWise offer fast and affordable international money transfers to Pakistan.
Cash pickup transfers. Western Union and MoneyGram offer easy and fast cash transfers to Pakistan although you'll typically need to pay more for cash delivery in minutes.
PayPal. You can often send money from Canada to Pakistan with PayPal, provided both you and your recipient have an account with this peer-to-peer service.
International cheques. Order an international cheque or draft from your bank and send overseas using snail mail.
Emergency cash transfers to Pakistan
If you are a Canadian travelling in Pakistan and find yourself in sudden need of fast cash, you have a couple of options to tap into for emergency funds. Cash pick-up options like MoneyGram and Western Union are designed to send your money to one of their hundreds of thousands of agent locations across the world in as little as 10 minutes. You may be able to collect cash fast through your travel insurance policy which can be purchased prior to your trip or may be offered through your credit card.
Tips for picking up cash
The Government of Canada recommends that Canadian travellers avoid all non-essential travel to Pakistan (as of 03 September 2018) due to the volatile security situation in the region. Violent crime is commonplace, particularly in Karachi. Petty crime which includes pickpocketing, bag-snatching and robbery also takes place frequently. If you do need to collect cash at an agent location, be sure to do so in a safe neighborhood before dark and in the company of a trusted friend. Keep in mind that the Canadian government cannot guarantee consular services in the country.
How do I send money to Pakistan?
The basic steps you'll need to follow when sending money to Pakistan are as follows:
Sign up for an account.

Register for a free online account using your name, contact details and proof of ID.
Enter your transaction information.

Input the amount of money you want to send

and the currency, and fill in your recipient's banking and personal details.
Confirm your transfer.

Review your payment details and submit your transfer. Use the reference number you receive to track the progress of your funds.
You may also be interested in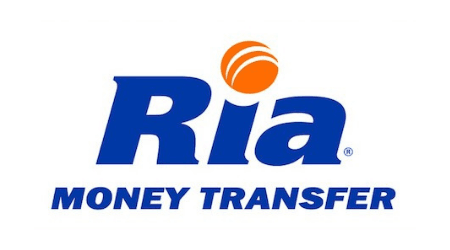 With 240,000+ locations in 130 countries, Ria is the third-largest provider of international money transfers in the world. It offers great exchange rates, minimal fees and fast, secure transactions when you need to send funds overseas. Read more…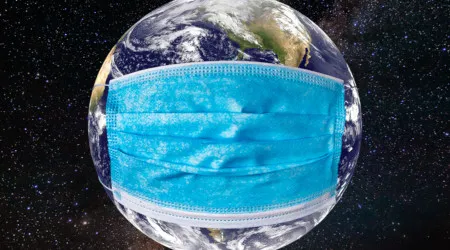 Learn about how COVID-19 may affect the ways you transfer cash around the world. Read more…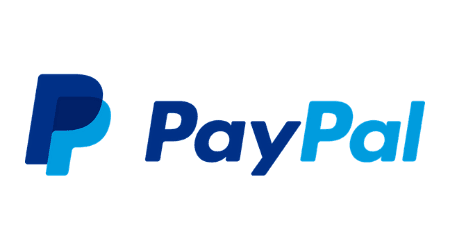 Learn about the pros and cons of using PayPal to convert your online seller profits into Canadian dollars in this detailed review. Read more…
Read more on this topic
Ask an Expert
You must be logged in to post a comment.