Send money to Nigeria
Safe, secure and cost-effective transfer options when you need to send money to Nigeria.
Whether you're sending funds to relatives, helping out a Canadian tourist travelling through Nigeria or paying rent or business expenses, you have a number of options to consider when it comes to transferring funds. The range of choices available can be a little bit confusing, so read on to find out how to transfer your funds from Canada to Nigeria in a safe, secure and affordable way.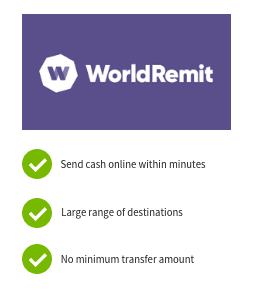 Send money to Nigeria with WorldRemit

WorldRemit can help you get your money where it needs to go in minutes, with upfront exchange rates and low fees.
Use promo code FINDERCA on your first transfer and pay zero fees. T&Cs apply.
Transfers to 150+ countries
Send to bank account, cash pickup, mobile money, airtime top up
Pay with card, Interac or Apple/Android Pay
Compare your options to transfer money to Nigeria
Disclaimer: Exchange rates change often. Confirm the total cost with the provider before transferring money.
Scam warning
Always make sure you're sending money to someone you know. Despite being the butt of many jokes, the "Nigerian prince" scam is one that still happens often. This scam involves being contacted by someone requesting help in recovering a lot of money. This person may want you to give them your bank account information or money to pay the fees, with the promise that you'll be rewarded later.
Never provide your financial information or send money to anybody you don't know.
Should I use a bank or a dedicated money transfer service?
Although you may want to transfer funds via your bank, many Canadian banks won't allow you to send money to Nigeria. And even for those that do, banks aren't necessarily the most cost-effective way to go. Why's that? Banks have a difficult time competing with dedicated money transfer services because banks don't carry out nearly as many money transfers since they often have other, bigger fish to fry. This means that, at the end of the day, they need to charge more for each transfer to keep their service profitable.
International money transfer providers, on the other hand, specialize in sending your money overseas. On top of that, they have to compete with each other for customers, which means they tend to go out of their way to offer the most competitive exchange rates and the lowest fees. In simple terms: the company that offers the most competitive prices attracts the most customers, which means more transfers and more money for everyone.
Case study: Ben transfers money to Nigeria
Ben's sister Liz moves to Nigeria to work at a not-for-profit after graduating from the University of Toronto, and Ben plans to join her in Lagos for his spring vacation. Ben wants to send his sister some money to exchange before he arrives in the city, but his bank is unable to help him with the transfer. He decides to compare the cost of two money transfer services, in the hopes that he'll discover the best deal.
Money transfer company 1
Money transfer company 2
Exchange rate

CAD$

1 = NGN 271.20

CAD$

1 = NGN 276.40
Transfer fee
$25
$10
Transfer time
2-5 days
24 hours
Transfer options
Cash pickup
Bank-to-bank transfer
Amount received for $1,000
NGN 271,200
NGN 276,400
After doing a quick comparison, Ben settles on the second transfer company, which saves him $15 in fees on top of an additional NGN 5,200 in exchange rates.
Back to top
How do I compare transfer companies when transferring money to Nigeria?
Ben picked up some money transfer know-how in his pursuit of the best deal. He recommends that you consider the following features when trying to choose the right service for your needs.
Exchange rates. More competitive exchange rates can save you a lot of money, particularly if you're making a sizable transfer. It's best to shop around for the rate that's closest to the mid-market (which is the rate you get when you search CAD to NGN on Google).
Transfer fee. Fee structures vary based on the company you choose, with some companies charging zero fees and others charging a flat fee or a percentage of the amount you're sending. Look for a company that offers low fees in conjunction with competitive exchange rates.
Transfer methods. Many online money transfer services will give you a wide range of payment and delivery options, from paying with a credit card online to visiting an agent or booking a transfer over the phone. Figure out how you want to pay, as well as how you want your payment delivered to your recipient. Make sure the world is your oyster when it comes to your transfer options.
Transfer time. Some money transfer services can get your money to your recipient in a matter of minutes while others take a couple of days. Make sure to settle on a company that will accommodate your timeline, whether you need to send money in an emergency or have a few days to spare.
Customer service.

Some services have a better reputation than others when it comes to problem-solving. It's best to do your homework and opt for a company with 24/7 customer service just in case you run into a snag with pick-up.
Compare Money Transfer Services
| Money Transfer Service | Transfer Fee (CAD) | Exchange Rate Markup | Total in NGN minus fees (from $1,000.00) |
| --- | --- | --- | --- |
| MoneyGram | $50 | 273.20 | 259,304 |
| TransferWise | $10 | 273.95 | 271,173 |
| WorldFirst | $10 | 276.34 | 273,559 |
| XE Money Transfer | $0 | 278.481 | 278,481 |
Rates updated as of 03 June 2018 (subject to change) – you can visit many of these websites directly by clicking 'Go to Site' on the interactive transfer comparison table at the top of the page.
What are my options for sending money from Canada to Nigeria?
When you're looking to send money to Nigeria, consider the following options:
Cash transfer providers. Providers like MoneyGram and WorldRemit allow you to transfer cash to multiple agent locations across Nigeria within minutes.
Online money transfer companies. Online transfer services like XE Money Transfer and TransferWise offer attractive exchange rates and minimal fees on international money transfers.
International bank drafts. Most banks don't allow you to transfer Canadian dollars into Nigerian Naira, but some may be able to cut an international money draft that you can then send via snail mail.
How can I send an emergency cash transfer to Nigeria?
While sometimes you can afford to wait a few days for your international money transfer to be processed, there are occasions when you need your transfer to arrive as soon as possible. To avoid being left high and dry, you can book your transfer with a company like Western Union or MoneyGram. These services often have higher transaction fees and exchange rates, but are able to facilitate same-day transfers which can be a real lifesaver in case of an emergency.
Cash pickup locations in Nigeria
Western Union
Find a pick-up location with the Western Union

Agent Location tool.
Moneygram
Cash is available to collect instantly from FirstBank, as well as MoneyGram locations across 460 cities.
Tips for picking up cash in Nigeria
The Government of Canada recommends that you avoid non essential travel to Nigeria (as of 03 June 2018). Criminal activity is high in urban areas, including the city of Lagos. It's important to make sure that you keep an eye on your valuables, use common sense when carrying large amounts of cash through busy streets and take a friend with you if you need to pick up cash after dark.
Get started with a transfer to Nigeria
From bank transfers to specialist international money transfer companies, you have a variety of options to choose from when you need to send money to Nigeria from Canada. While the transfer process will differ depending on which service you opt for, you will likely need to register for an account with your chosen provider before you can transfer the funds. Get started by clicking 'Go to Site' beside the provider of your choice on the interactive transfer comparison table at the top of this page.
Back to top
You may also be interested in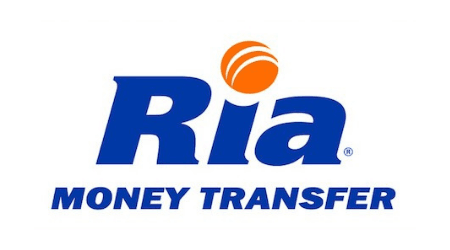 With 240,000+ locations in 130 countries, Ria is the third-largest provider of international money transfers in the world. It offers great exchange rates, minimal fees and fast, secure transactions when you need to send funds overseas. Read more…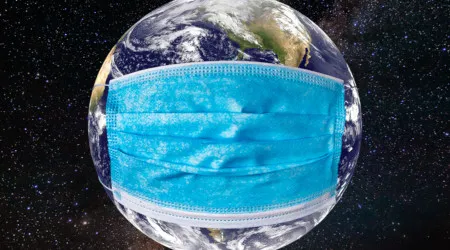 Learn about how COVID-19 may affect the ways you transfer cash around the world. Read more…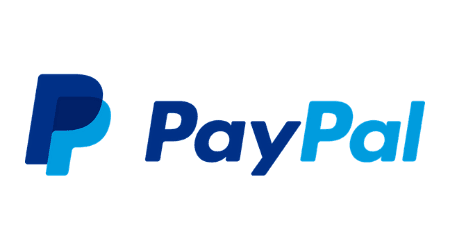 Learn about the pros and cons of using PayPal to convert your online seller profits into Canadian dollars in this detailed review. Read more…
Read more on this topic
Ask an Expert
You must be logged in to post a comment.