Send money to New Zealand
Compare fees and exchange rates to get the best deal on your next money transfer to New Zealand.
Whatever your reason for transferring money to New Zealand, you've probably landed on this page because you're looking for some insight into how to find the best deal for your next international money transfer. Lucky for you, we've compiled this handy guide to help you find your way. Compare international money transfer services in the table below, and let us help you figure out which provider will best serve your needs.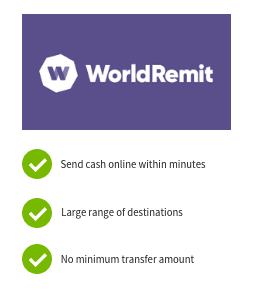 WorldRemit International Money Transfers

WorldRemit can help you get your money where it needs to go in minutes, with upfront exchange rates and low fees.
Use promo code FINDERCA on your first transfer and pay zero fees. T&Cs apply.
Transfers to 150+ countries
Send to bank account, cash pickup, mobile money, airtime top up
Pay with card, Interac or Apple/Android Pay
Compare international money transfer services to send money to New Zealand
Disclaimer: Exchange rates change often. Confirm the total cost with the provider before transferring money.
Which provider should I use to send money to New Zealand?
One of the first things to consider when you decide to send money overseas is which service you're going to use, whether that be your bank or a dedicated money transfer service.
Banks.

Banks tend to be generalists, which means that they carry out only a small fraction of international money transfers in comparison to all of the other services they offer (such as business loans, cash management and all that other jazz). This

means that when it all boils down, they need to charge more for each transfer in comparison to money transfer companies to keep their service profitable.
Money transfer services. International money transfer providers, like TorFX and World First, offer more competitive services because they specialize in sending money overseas, and

are in the business of keeping their customers happy. These services typically

offer the lowest fees and

the most competitive exchange rates, assuming that lower prices = more customers = more transfers = more money for everyone!
To compare the difference in exchange rates and fees between a bank and a money transfer company, examine the case study below.
Case study: Hamish sends money to New Zealand
Hamish is an experienced architect, and has been transferred to a prestigious firm in Canada to draft plans for an extension on a heritage hotel. While he's overseas, he plans to transfer money back home to his wife in New Zealand regularly, to help pay off their mortgage. Hamish has set up an account with a prominent Canadian bank that allows transfers to New Zealand, but has heard rumors that his bank charges exorbitant fees and a wide margin of profit on exchange rates. He decides to compare his bank with a reputable money transfer service to see if he can find a more affordable option.
| | Bank | Online money transfer service |
| --- | --- | --- |
| Exchange rate | CAD$1 = NZD$1.05 | CAD$1 = NZD$1.12 |
| Transfer fee | CAD$25 | CAD$10 |
| Amount received for CAD1,000 | NZD$1,025 | NZD$1,110 |
| Transfer time | 3-5 days | Less than 24 hours |
| Transfer options | Internet or in person at a branch | Internet or via phone |
Hamish realizes that if he chooses the money transfer service over his bank, he'll save NZD$85 per transaction, while also paying $15 less in fees.
How to compare transfer companies when transferring money to New Zealand
As Hamish's example illustrates, it's worthwhile to compare a number of different options including your banks and multiple money service providers before sending money to New Zealand. Different money transfer companies offer different fees, exchange rates and pick-up methods, so consider the following features when weighing your options:
Exchange rates.

Consider the exchange rate that each money transfer service offers. Remember that some companies will offer a better exchange rate but then charge you higher fees, so measure the exchange rate in relation to the other features listed below.

Pick-up methods.

Some providers will only offer electronic transfer of funds, while others will allow cash to be picked up from a branch in New Zealand. The importance of this feature will depend on your recipient and whether they need cash or a direct deposit into their bank account. Emergency funds sent overseas to a friend or relative who has lost their wallet, for example, will likely require a service with cash pick-up options.

Fees.

You will have to pay some sort of transfer fee when sending money overseas to New Zealand, so compare fees between service providers. Keep in mind that some providers will waive their fees when you transfer more than a certain amount of money, which is typically over the $10,000 mark.

Turnaround time.

If you need your money to arrive quickly, look for a company that promises to have the money available for pick-up within minutes. Turnaround times normally vary from minutes to five days.

Transfer methods.

Compare providers to see if they allow you to send funds online, over the phone or by visiting a branch. Fees may vary depending on the method you use, so check to see which method suits both you and your recipient.

Transfer options.

Consider the transfer options each provider offers and determine if there are any financial benefits for you. Will your provider let you make regularly scheduled payments, set up forward contracts or place a market order? Again, not all of these features may be important to you as it will depend on your reason for transferring money overseas, but having options may be beneficial.

Minimum transfer amounts.

Many providers will put a minimum transfer amount in place. This minimum limit could be as large as $1,000, which can be restrictive, particularly if you only want to transfer a small amount. Some services will also set a maximum amount you can send, so check in with your provider to make sure you won't need to break your full amount into a series of smaller transfers, each incurring its own fee.

Customer service.

Compare each provider's reputation for customer service, especially if you're planning on using its services regularly. Check to see if the provider offers phone, email and live chat support and determine whether there is customer service 24/7 or at least during times that you or your recipient may need help.
How to send money to New Zealand from Canada
There are a few options to choose from when sending money from Canada to New Zealand including:
Online transfer services. A large number of companies allow you to quickly and easily transfer money online. These providers include TransferWise, TorFX, World First, WorldRemit and OFX. This option is generally quick and easy to use, with providers offering cheaper fees and competitive exchange rates.
PayPal. PayPal is a simple albeit less affordable option to transfer funds electronically, though remember that both you and your recipient will need to have PayPal accounts. Signing up for a PayPal account is free and your recipient can withdraw the funds immediately, however keep in mind it takes a few days for the payment to move from PayPal into your recipient's bank account.
Banks.

Most Canadian banks will allow you to send funds to New Zealand. However, using a bank for an international money transfer can be more costly than other transfer options and you may have to settle for a poor exchange rate.

Emergency transfer.

Certain transfer companies, including

MoneyGram

and Western Union, allow your recipient to pick up cash from branches and designated locations. This can be very handy if you need to send money in a hurry or your recipient doesn't have a bank account.
International money order.

This involves giving your money to a bank or post office in return for an international guaranteed cheque. You can then mail this cheque to the recipient overseas.
Emergency cash transfers in New Zealand
It may be necessary for you to pick up an emergency cash transfer in New Zealand. If you're travelling the country and have misplaced or had your wallet or purse stolen, you may be able to cash in on your travel insurance policy (which can be purchased prior to your trip or may be offered through your credit card). Alternatively, you can have money transferred to a cash pick-up service like Western Union and MoneyGram. These services typically charge higher transaction fees and offer less competitive exchange rates, but they can be a real lifesaver in case of an emergency.
Cash pickup locations in New Zealand
Both Canada and New Zealand are teeming with cash pick-up locations, which offer rabbit-fast cash transfers between countries. Pro tip: In order to retrieve the cash you'll usually need to provide a reference number, transfer details and have photo ID on hand.
Western Union
Find a pick-up location with the Western Union

Agent Location tool.
Moneygram
Tips for picking up cash in New Zealand
Although New Zealand is a safe country, you should always exercise caution when picking up large amounts of cash. Take a friend with you wherever possible and avoid traveling alone at night. Stay away from dangerous areas and head straight back to your hotel to deposit any money you don't need in a safe place.
What are the steps to send money to New Zealand?
There are several options listed above to help you transfer money from Canada to New Zealand. Each money transfer service will have different registration requirements, and you will need to sign up for an account before you begin transferring money.
Sign up for an account. Your first call to action will be to register for an account online, which you can do by clicking on [Go to Site] in the comparison table at the top of this page. You'll simply need to provide your name, contact details and photo ID.
Enter your transaction information. Enter contact details for your recipient, and confirm the amount you want to send as well as which currency you want to exchange.
Finalize your transfer. Once you've reviewed the full cost of your transaction, submit your transfer request and then use the tracking number provided to stay up to date on the progress of your transfer.
Transferring money to New Zealand is easier and cheaper than ever. You have plenty of options to choose from to ensure that your money arrives quickly. Compare the services offered by different money transfer services to find the one that best suits your needs.
You may also be interested in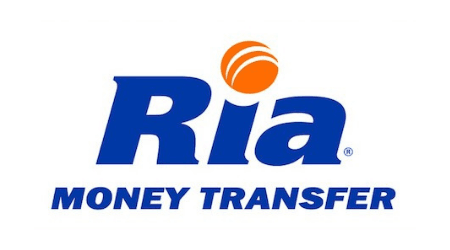 With 240,000+ locations in 130 countries, Ria is the third-largest provider of international money transfers in the world. It offers great exchange rates, minimal fees and fast, secure transactions when you need to send funds overseas. Read more…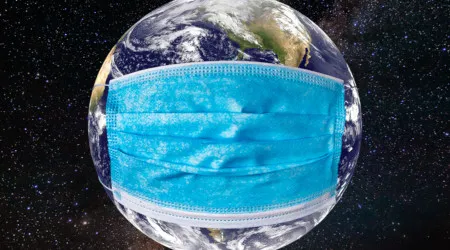 Learn about how COVID-19 may affect the ways you transfer cash around the world. Read more…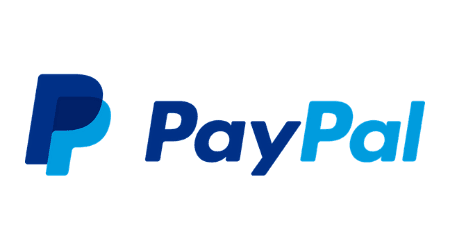 Learn about the pros and cons of using PayPal to convert your online seller profits into Canadian dollars in this detailed review. Read more…
Read more on this topic
Ask an Expert
You must be logged in to post a comment.