Send money to Malaysia
Compare fees and exchange rates to get the best deal on your next money transfer to Malaysia.
Whether you're sending a one-off transfer to a loved one making a pit stop in Kuala Lumpur or transferring funds regularly to make your mortgage payments overseas, there are a number of suitable money transfer options to meet your needs. So how do you make sure to choose the right fit for you? Compare money transfer services in the table below to lock in the lowest fees and most competitive exchange rates.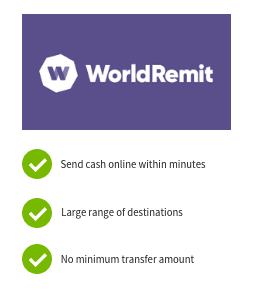 WorldRemit International Money Transfers

WorldRemit can help you get your money where it needs to go in minutes, with upfront exchange rates and low fees.
Use promo code FINDERCA on your first transfer and pay zero fees. T&Cs apply.
Transfers to 150+ countries
Send to bank account, cash pickup, mobile money, airtime top up
Pay with card, Interac or Apple/Android Pay
Compare money transfer options to Malaysia
The table below lists some of the providers you can use to send money to Malaysia. If you want to book a transfer, simply click "Go to site" to register.
Disclaimer: Exchange rates change often. Confirm the total cost with the provider before transferring money.
Which provider should I use to send money to Malaysia?
If you're like most people, you probably place a lot of trust in your bank. And while they typically have your best interests in mind, this isn't necessarily the case when it comes to international money transfers. Since banks aren't specialized in money transfers, they have to charge a large margin of profit on a small number of transactions in order to break even. International money transfer services, however, carry out a higher volume of transfers, which means they can charge a smaller margin on every transaction in the form of competitive exchange rates and low fees.
Case Study: Ayna sends money home to Malaysia
Before moving back to Kuala Lumpur, Ayna's father gives her sister money to open a coffee shop in Edmonton while Ayna pursues a Bachelor in Accounting at the U of A. Ayna graduates four months after her father leaves the country, and begins to work as her sister's bookkeeper. Every month, she tallies up her father's share of the coffee shop's profits, and transfers a lump sum back to Malaysia. Since Ayna is savvy when it comes to finance, she compares her bank to an international money transfer service to find the best deal.
| | Canadian Bank | Money Transfer Service |
| --- | --- | --- |
| Exchange rate | CAD 1 = MYR 2.99 | CAD 1 = MYR 3.06 |
| Transfer fee | CAD$20 | CAD$10 |
| Amount received for $1000 (in Malaysian Ringgit) | MYR 2,999 | MYR 3,060 |
| Transfer time | 3-5 business days | 1-2 business days |
| Transfer options | Direct to bank account | Direct to bank account or cash pick-up |
| Difference of | | + MYR 61 |
By choosing to send funds with the money transfer service, Ayna saves $10 on the transfer fee and her father receives an additional MYR 60 (around $20).
How do I compare transfer companies when sending money to Malaysia?
By comparing her options, Ayna is able to organize regular transfers to Malaysia for the lowest possible cost. She recommends looking for the following features when trying to find the best deal.
Competitive exchange rates. When sending money overseas, it's easy to get bogged down by unreasonable rates. The best strategy is to search for the mid-market rate on Google (just punch in CAD to MYR in the search bar) and then try to find a transfer company that offers something comparable.
Minimal fees. Shop around to find a transfer service with low to no fees. Just make sure that minimal fees don't translate to less competitive exchange rates.
Various transfer methods. Some transfer services specialize in bank-to-bank transfers while cash transfers can be a lifesaver in an emergency. Figure out how your recipient wants to receive their money and lock in a company accordingly.
Fast transfer times. A cash transfer will typically process in minutes while a bank-to-bank transfer can take multiple days. It's best to figure out how quickly your recipient needs cash in hand before you settle on a service.
Reliable customer service. All money transfer services are not created equal, especially when it comes to customer service. Find a company with a good reputation, to make sure you have a point of contact to guide you through the process from start to finish.
Back to top
Compare Money Transfer Services
| | | | |
| --- | --- | --- | --- |
| Money Transfer Service | Transfer Fee (CAD) | Exchange Rate Markup | Total in MYR minus fees (from $1,000.00) |
| Canadian Forex | $15 | 3.0310 | 2,984.52 |
| TransferWise | $10 | 3.0746 | 3,043.86 |
| WorldFirst | $10 | 3.0740 | 3,043.47 |
| XE Money Transfer | $0 | 3.0742 | 3,074.21 |
Rates updated as of 31 May 2018 (subject to change) – you can visit many of these websites directly by clicking 'Go to Site' on the interactive transfer comparison table at the top of the page.
Compare money transfer services to Malaysia
Cash pick-up locations in Malaysia
Whether you're dealing with the aftermath of a lost wallet or an over-zealous shopping trip, certain money transfer services offer cash pick up, so that you can send money to your recipient in as little as 10 minutes. While this service can prove invaluable in the case of an emergency, it's typically more expensive, so just make sure to read the fine print before you sign on the dotted line. As soon as the transfer processes, your recipient will need to visit the branch closest to them with their passport in order to collect their money.
Western Union
MoneyGram
Cash is available to collect instantly from Maybank and several MoneyGram locations throughout Malaysia.
Tips for picking up cash in Malaysia
If Malaysia is on your itinerary, the Government of Canada recommends that you exercise a high degree of caution (as of 31 May 2018). Snatch-and-grab incidents against tourists do occur, especially in tourist areas and at the airport. Thieves on motorcycles frequently grab bags and other valuables from pedestrians, so try to limit the number of valuables you carry and wear your purse facing away from the street. If you do visit an agent to pick up cash, avoid travelling alone and head back to your accommodation to store cash in a safe place before proceeding on with the rest of your day if you can manage.
Sending bank-to-bank transfers
So, you've settled on a service and you're read to send your money. If you're looking to send money to a Malaysian bank account, you will need the following details:
Bank name
Business identifier code (BIC)
Account number
If you're planning to send your money through an international payment service like XE Money Transfer, you will need to provide some additional details to register with the company first (a quick and easy process that takes 5 – 10 minutes), which include:
Your contact information, including an email address
Your address
Once you've registered for an account and sent your funds, you should be given a receipt with a reference number. Keep your receipt until the funds have been retrieved by your recipient in case there are any problems.
You may also be interested in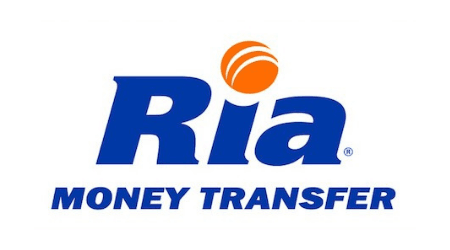 With 240,000+ locations in 130 countries, Ria is the third-largest provider of international money transfers in the world. It offers great exchange rates, minimal fees and fast, secure transactions when you need to send funds overseas. Read more…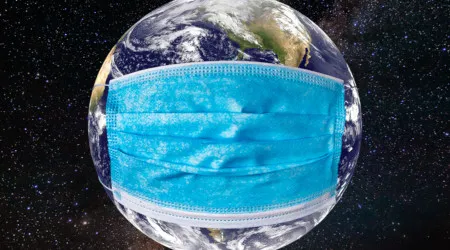 Learn about how COVID-19 may affect the ways you transfer cash around the world. Read more…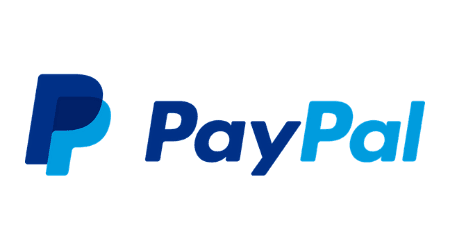 Learn about the pros and cons of using PayPal to convert your online seller profits into Canadian dollars in this detailed review. Read more…
Read more on this topic
Ask an Expert
You must be logged in to post a comment.