Send money to Korea
Safe, secure and cost-effective transfer options when you need to send money to Korea.
While Korea is a land of ample opportunity, it's also one of the most expensive countries in Asia. Luckily, when it comes to sending money to Korea, Canadians have a number of suitable options. Whether you need to make a transfer in an emergency, or simply have a hankering to save a buck or two, this useful guide will help you to compare your options and find the best international money transfer service to meet your unique set of needs.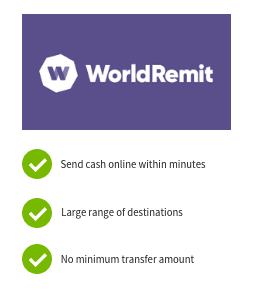 WorldRemit International Money Transfers

WorldRemit can help you get your money where it needs to go in minutes, with upfront exchange rates and low fees.
Use promo code FINDERCA on your first transfer and pay zero fees. T&Cs apply.
Transfers to 150+ countries
Send to bank account, cash pickup, mobile money, airtime top up
Pay with card, Interac or Apple/Android Pay
Compare Money Transfer Services
Disclaimer: Exchange rates change often. Confirm the total cost with the provider before transferring money.
Banks vs money transfer companies or services
Banks offer a wide range of financial services, boasting everything from loans and insurance to wealth management and debt consolidation. What banks don't do, however, is specialize in international money transfers. While most banks will offer the service, it's a tag-on to a laundry list of other services and products that they spend much more time developing.
Banks. When banks send money overseas, they turn a profit by charging a large margin of profit, which means you pay higher fees (sometimes as much as $50) and less competitive exchange rates.
Money transfer service. A dedicated

money transfer service is able to offer more competitive exchange rates and fees since currency exchange is the only service they offer, meaning they can make a smaller amount of money on a greater number of transactions, and still come out on top.
Case Study: Mi-Cha sends money home to Korea
Before moving back to Korea, Mi-Cha's mother helps her brother to open a restaurant in Toronto while Mi-Cha pursues a Bachelor in Economics at the U of T. Mi-Cha graduates four months after her mother's departure, and begins to work as her brother's accountant. Every month, she calculates her mother's share of the restaurant's profits, and transfers a lump sum back to Korea. Mi-Cha has an inkling that her bank will overcharge on exchange rates so she compares her branch to an international money transfer service to find the best deal.
Canadian Bank
Money Transfer Company
Exchange rate

CAD$

1 = KRW 718.83

CAD$

1 = KRW 787.99
Transfer fee
$20
$15
Transfer time
Up to 2 days
Within minutes
Transfer options
Online transfer, overseas telegraph transfer
Account to account, cash transfer
Amount received for CAD$1,000 (in Korean Won)

KRW

718,830

KRW

780,788
By choosing to send funds with the money transfer service, Mi-Cha pays a smaller transfer fee, the money arrives within minutes and her mother receives an additional KRW 60,000 (around $70).
How do I compare transfer companies when transferring money to Korea?
Mi-cha learned a lot by comparing her bank to a dedicated transfer service, and recommends hunting for the following features to find the best deal.
Competitive exchange rates. Don't get bogged down by exorbitant rates. Search for the mid-market rate on Google and then try to find a transfer company that offers something comparable.
Minimal fees. Many transfer services cut their fees down to the bare minimum and make up the difference by conducting more transactions. Find a company that follows this model, with low to no fees.
Various transfer methods. Some transfer services specialize in bank-to-bank transfers while others are all about the cash pick-up. Figure out what works best for you and lock in a company accordingly.
Fast transfer times. Transactions that take a couple of days will often cost less than those that process in a couple of minutes. Determine whether time or money is more important to you, and if the latter, expect to wait a bit longer for cash in hand.
Reliable customer service. Reputation is everything when it comes to money transfer services. Look for a service that can guide you through the process from start to finish.
Compare Money Transfer Services
| Money Transfer Service | Transfer Fee (CAD) | Exchange Rate Markup | Total in KRW minus fees (from $1000.00) |
| --- | --- | --- | --- |
| TransferWise | $10 | $849.0082 | 840,518 |
| Canadian Forex | $15 | $829.6133 | 816,878 |
| XE Money Transfer | $0 | $849.1680 | 849,168 |
| WorldFirst | $10 | $848.6370 | 840,147 |
Rates updated as of 25 February 2018
Cash pick-up locations in Korea
Whether you're dealing with the aftermath of a stolen wallet or an over-zealous shopping trip, a cash pick-up option like Western Union or WorldRemit can be a lifesaver in an emergency. When you need to send money to Korea posthaste, these companies can complete transactions in as little as 10 minutes. Just remember, shorter wait times often drive up the price tag, so read the fine print before you decide on a service. When the transaction goes through, your recipient will just need to present with their passport at the location in question to pick up their money.
Western Union
WorldRemit
Cash is available to collect instantly from any branch of Suhyup Bank.
Tips for picking up cash
The Government of Canada recommends that Canadian visitors to Korea exercise a normal degree of caution (as of 30 September 2018). If you do need to collect cash, look for an agent location in a safe neighborhood and call ahead to make sure they'll have cash on hand. Visit during daylight hours in the company of a good friend and return to your hotel to stow your cash in a safe place as quickly as possible.
Background for South Korea
Divided by a contentious border, the Korean Peninsula is a world unto itself, promising travellers and residents alike a remarkable range of experiences, along with jaw-dropping landscapes and nothing short of 5,000 years of embedded culture and history. From the peaks of its craggy mountains to the sprawl of the idyllic countryside, tourists and young professionals are flocking to this dream destination in droves.
You may also be interested in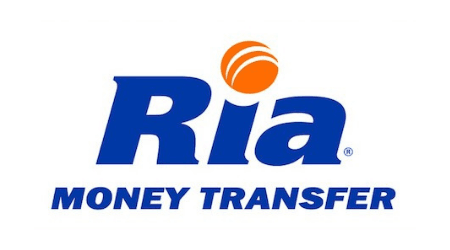 With 240,000+ locations in 130 countries, Ria is the third-largest provider of international money transfers in the world. It offers great exchange rates, minimal fees and fast, secure transactions when you need to send funds overseas. Read more…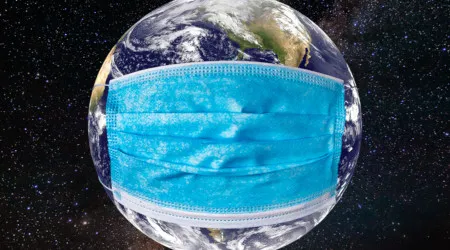 Learn about how COVID-19 may affect the ways you transfer cash around the world. Read more…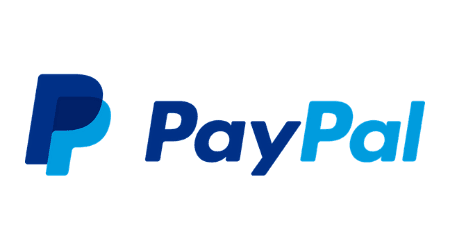 Learn about the pros and cons of using PayPal to convert your online seller profits into Canadian dollars in this detailed review. Read more…
Read more on this topic
Ask an Expert
You must be logged in to post a comment.