Send money to Kenya
Compare fees and exchange rates to get the best deal on your next money transfer to Kenya.
Since the Kenyan shilling is a thinly traded currency, there are relatively few options for sending money to Kenya, but that doesn't mean you're out of luck. Money transfer services like WorldRemit, Western Union and MoneyGram are clamoring for your business, and often offer more competitive exchange rates and lower fees than the bank.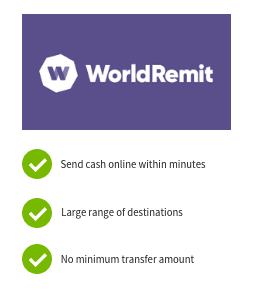 Send money to Kenya with WorldRemit

WorldRemit can help you get your money where it needs to go in minutes, with upfront exchange rates and low fees.
Use promo code FINDERCA on your first transfer and pay zero fees. T&Cs apply.
Transfers to 150+ countries
Send to bank account, cash pickup, mobile money, airtime top up
Pay with card, Interac or Apple/Android Pay
Compare services to send money to Kenya
Disclaimer: Exchange rates change often. Confirm the total cost with the provider before transferring money.
To read more about a product, click "More info", or click "Go to site" if you would like to register and open an account.
Which provider should I use to send money to Kenya?
The first question you should be asking yourself, if you're looking to send money to Kenya, is whether you plan to use your bank or a dedicated money transfer service to get the job done. While it's not up to us to tell you which is the right service to choose, there are some key differences between both options that you should be aware of before forking over your hard-earned cash.
Banks.

When it comes to all things financial, banks tend to be generalists, which means that international money transfers aren't necessarily their niche. What does this mean for you? Well, for starters, you may end up paying out the nose

to compensate for the fact that banks need to charge a larger margin of profit on each transaction stay profitable.

Money transfer services.

Money transfer services, on the other hand, specialize in international money transfers, which means they can carry out more transfers every day. This allows them to skim a smaller margin off the top of every transaction in comparison to the bank, which can save you a ton of money in the long run, especially if you carry out regular transactions.
Case study: Abasi sends money to Kenya
When Abasi finds out that he's been accepted to do his master's degree at the University of British Columbia, his first concern is for his elderly mother, who runs a small stall in the Maasai Market in Nairobi. While Abasi is determined to continue his studies, he wants to make sure that he can find a secure and affordable way to send money home to his mother before he commits to moving overseas. Lucky for Abasi, he is offered a position as a teaching assistant while he pursues his studies, and begins by comparing the costs to send a portion of his income back home with his bank versus a reputable money transfer service.
Bank
Money Transfer Service
Exchange rates
CAD$1 = KES 74.86

CAD$1 = KES 75.02

Transfer fees

$25

$14

Amount received (for $1,000)
KES 74,860
KES 75,002
Transfer speed
2 – 5 days
1 – 2 days
Options available
Bank-to-bank transfer
Bank-to-bank tranfer
or cash pick-up
Abasi realizes that he can save KES 142 (around $2) in the exchange rate with the money transfer option, with an additional $11 in fees. If Abasi sends money every month, this amounts to almost $156 over the course of one year.
What are some tips and tricks to compare companies when transferring money to Kenya?
While Abasi doesn't claim to be an expert, he does have some advice to offer if you're not sure what to look for when booking a transfer to ensure that you get the best deal possible.
Competitive exchange rates. By tracking down a company that offers competitive exchange rates, you can save a bucketload of money. Start by searching for exchange rates that are as close as possible to the mid-market rate (which is the rate that comes up when you search "CAD to KES exchange rates" on Google).
Minimal fees. Many transfer companies

will charge a fee for your money transfer to Kenya, which will often vary

depending on the method you use to transfer funds as well as the amount you send.

The best way to make sure that you're getting the best deal possible is to compare 3-4 services.
Various transfer methods. Some companies

will offer different options for transferring funds, including cash pickups, bank-to-bank transfers and even mobile wallet top-ups.

It's a good idea to lock in a service that offers the right transfer method for your needs.
Fast transfer times. Banks have a reputation for taking a considerable amount of time to process transfers (some up to five business days), while money transfer services can take around 1 – 3 days for a bank transfer, with cash pick-ups going through in a matter of minutes.
Reliable customer service. Some companies set the bar high when it comes to customer service, so make sure to settle on a service that will make sure your transfer ends up in the right place at the right time, no questions asked.
What are my options for sending money from Canada to Kenya?
When you're looking to send money to Kenya, consider the following options:
Cash transfer providers.

Cash transfer providers like

MoneyGram

and

WorldRemit

allow you to transfer cash to multiple agent locations across Kenya within minutes.
Online money transfer companies.

Online transfer services like

XE Money Transfer

and World First offer competitive exchange rates and minimal fees on international money transfers.
International bank drafts.

Most banks don't allow you to transfer Canadian dollars into Kenyan Shillings, but some may be able to

cut an international money draft

that you can then send through the mail.
Compare Fees and Exchange Rates
| Money Transfer Service | Transfer Fee (CAD) | Exchange Rate Markup | Total in KES minus fees (from $1000) |
| --- | --- | --- | --- |
| MoneyGram | $50 | 72.711 | 68,924 |
| Western Union | $40 | 73.970 | 70,942 |
| WorldRemit | $0 | 73.305 | 73,305 |
| World First | $10 | 75.787 | 75,029 |
| XE Money Transfer | $0 | 75.667 | 75,667 |
Rates updated as of 26 June 2018 (subject to change) – you can visit many of these websites directly by clicking 'Go to Site' on the interactive transfer comparison table at the top of the page.
Emergency cash transfers to Kenya
In the event of an emergency, cash pickup options like MoneyGram, Western Union and WorldRemit have the capacity to send your money overseas in as little as 10 minutes.
Cash pickup locations in Kenya
Western Union
Receive cash in minutes at over 1,560 agent locations across Kenya.
Moneygram
Collect cash instantly from MoneyGram locations across 169 cities.
WorldRemit
Pick up cash at any branch of Upesi Money Transfer, Kenya Commercial Bank, National Bank of Kenya or UAE Exchange.
Tips for picking up cash in Kenya
For those avid travelers planning to head to Kenya in the near future, the Government of Canada recommends that you exercise a high degree of caution (as of 26 June 2018). There is a high crime rate in most regions of Kenya, particularly in major cities like Nairobi, Mombasa and Kisumu, and at coastal beach resorts. Petty crimes, including purse-snatchings, pickpocketing and robberies, also occur. Store your personal belongings in safekeeping facilities and avoid showing signs of affluence or carrying large sums of money. If you do need to pick up cash, try to go with a friend during the day, and return to your hotel to secure your cash in a safe deposit box.
Documentation you will need to process your transfer
So you've made it to the last stage of the game, and have decided that a bank or money transfer service is your best option for sending money from Canada to Kenya? Then your next step is to set up an account, which you can do by clicking 'Go to Site' on the interactive transfer comparison table at the top of the page. The process for transferring money to Kenya will vary depending on the method you use:
Bank transfers.

If you want to send the money to a bank account in Kenya from Canada, you'

ll need your recipient's bank account details which can include transit, branch and account number.

Cash collection.

To send cash directly to your recipient, you'll need to provide their full name and personal details like phone number and address. Once you've sent your transaction, you'll need to provide them with the Money Transfer Control Number (MTCN), which they'll show to receive the money.

Mobile phone top-up.

Money transfer companies like Western Union may also allow you to send money to your recipient's mobile phone in Kenya. In order for this to work, your recipient must have an activated Safaricom M-PESA Mobile Wallet, and you will need their mobile number and full name to complete your transfer.
---
If you want to send money to friends, family or business partners in Kenya, then you've come to the right place. Do your research to find the service offering the most competitive exchange rates and the lowest fees, and if you're so inclined, click [Go to Site] on the comparison table at the top of this page to register with your chosen provider. If you have any questions about how to send money to Kenya, feel free to contact us directly by commenting below.
You may also be interested in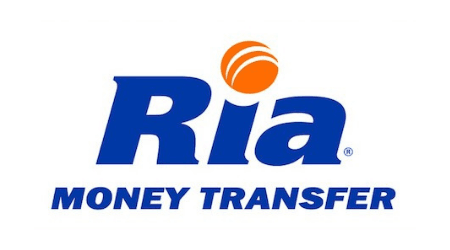 With 240,000+ locations in 130 countries, Ria is the third-largest provider of international money transfers in the world. It offers great exchange rates, minimal fees and fast, secure transactions when you need to send funds overseas. Read more…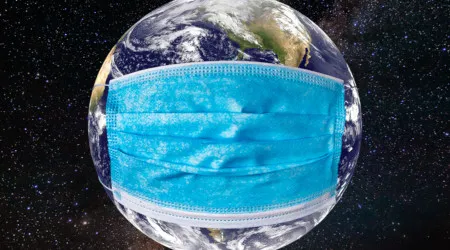 Learn about how COVID-19 may affect the ways you transfer cash around the world. Read more…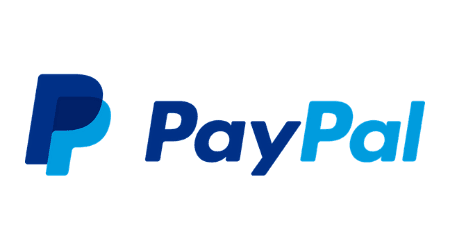 Learn about the pros and cons of using PayPal to convert your online seller profits into Canadian dollars in this detailed review. Read more…
Read more on this topic
Ask an Expert
You must be logged in to post a comment.