Send money to Japan
Here's how to send a quick, affordable and secure money transfer to Japan.
Whether you're a Japanese national living in Canada or a Canadian looking to travel, buy property or cover business expenses in Japan, there are plenty of money transfer services designed to help you send money to this tiny island nation. Use our handy guide to figure out how to transfer your funds from Canada to Japan in a safe, secure and affordable way.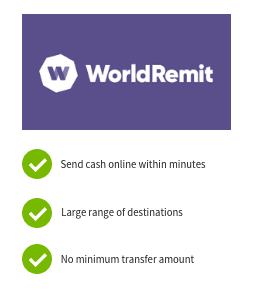 WorldRemit International Money Transfers

WorldRemit can help you get your money where it needs to go in minutes, with upfront exchange rates and low fees.
Use promo code FINDERCA on your first transfer and pay zero fees. T&Cs apply.
Transfers to 150+ countries
Send to bank account, cash pickup, mobile money, airtime top up
Pay with card, Interac or Apple/Android Pay
Compare international money transfer companies
Disclaimer: Exchange rates change often. Confirm the total cost with the provider before transferring money.
How to send money to China
How do banks and money transfer services measure up?
Many Canadians depend on their banks to carry out international money transfers, but it's important to remember that there are plenty of online money transfer companies that offer lower fees and more competitive exchange rates.
Banks.

Banks can

send international wire transfers all around the world, but they charge a hefty fee for the service (sometimes in the range of $80) alongside sub-par exchange rates.
Money transfer company.

Money transfer companies have developed many cost-cutting measures so that they can offer much lower fees (typically between $0 and $15) and stronger security platforms to

ensure customers have access to a safe and affordable service.
Case study: Richard Sends Money to Japan
Richard's sister Bianca works for a manufacturing agency in Japan and is turning 40 years old in less than a week. Richard knows that his sister has been longing to pay a visit back to Canada but is also saving money for her retirement. He decides to send Bianca $1,000 for her birthday to help her fly back home, but decides to compare his bank against a dedicated money transfer service to find the cheapest option. The comparison below is based on exchange rates in the spring of 2018, so check current rates before making your choice.
Canadian bank
Money transfer company
Exchange rate
CAD$1 = JPY

82.20

CAD$1 =

JPY 84.01

Transfer fee
$45
$10
Transfer time
3–5 days
24 hours
Amount received (in LSL)
JPY 82,200
JPY 84,010
Richard realizes that he will save JPY 1,810 (around $21) on exchange rates and $35 on fees if he sends the money to Bianca using the money transfer service over his bank.
How to compare transfer companies when transferring money to Japan
It pays to do your homework when transferring money from Canada to Japan, especially if you plan on making regular transfers. Look closely at the following factors when comparing money transfer service providers to find the best deal.
Competitive exchange rates. Exchange rates are often the biggest factor determining how much money you can save. Search for a rate as close as possible to the rate that comes up when you search "CAD to JPY exchange rates" on Google.
Minimal fees. Many transfer companies

will charge a fee for your money transfer to Japan, which will often vary

depending on the method you use to transfer funds as well as the amount you send.

The best way to make sure that you're getting the best deal possible is to compare 3-4 services.
Various transfer methods. Most companies

will offer different options for transferring funds, including cash pickups, bank-to-bank transfers and even mobile wallet top-ups. Look for a service that will work for both you and your recipient.

Fast transfer times. Certain money transfer services can get your money to your recipient in a matter of minutes while others take a couple of days. Make sure the provider you choose will work for your timeline.
Reliable customer service. Some companies set the bar high when it comes to customer service, so make sure to settle on a service that will get your transfer to where it needs to be on time.
What are my options for sending money from Canada to Japan?
Banks. Almost all Canadian banks which offer international money transfers will allow you to transfer funds to Japan. This includes the big five banks: RBC, CIBC, TD, BMO and ScotiaBank. Many banks also offer international money drafts

which you can then send via snail mail.

Cash transfer providers.

Providers like

WorldRemit

and Western Union

allow you to transfer cash to multiple agent locations across Japan within minutes.
Online money transfer companies.

Online transfer services like

TorFX

and

TransferWise

offer attractive exchange rates and minimal fees on international money transfers. Some of these services allow you to schedule regular transfers, forward contracts and limit orders.
Emergency cash transfers to Japan
If you find yourself in a situation where you need to send cash to a friend or loved one in a matter of minutes, you can book a cash transfer to Japan with a service like Western Union or MoneyGram. These companies can be incredibly helpful in case of an emergency, but they can also cost an arm and a leg. It pays to use a bank-to-bank transfer with an online money transfer company if you want to save money.
Tips for picking up cash
If you're looking to head to Japan in the near future, the Government of Canada recommends that you exercise a normal degree of caution (as of 19 August 2018). While crime against foreigners is generally low, you should always exercise normal security precautions. Be particularly cautious in all entertainment and nightlife districts throughout Japan. If you need to collect cash, be sure to visit an agent location during daylight hours in the company of a trusted friend.
You may also be interested in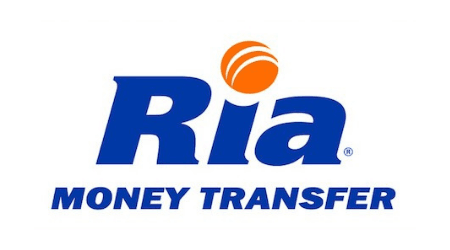 With 240,000+ locations in 130 countries, Ria is the third-largest provider of international money transfers in the world. It offers great exchange rates, minimal fees and fast, secure transactions when you need to send funds overseas. Read more…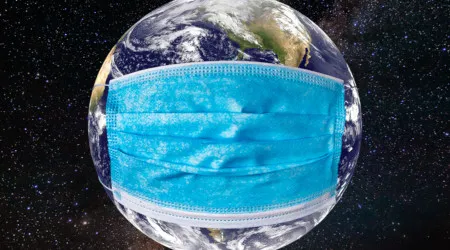 Learn about how COVID-19 may affect the ways you transfer cash around the world. Read more…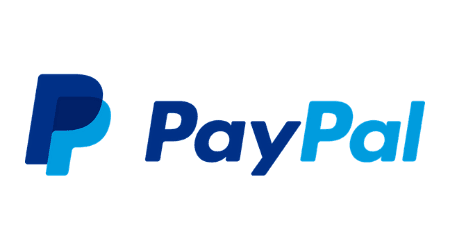 Learn about the pros and cons of using PayPal to convert your online seller profits into Canadian dollars in this detailed review. Read more…
Read more on this topic
Ask an Expert
You must be logged in to post a comment.