Send money to Côte d'Ivoire (Ivory Coast)
Here's how to send a quick, affordable and secure money transfer to Côte d'Ivoire (Ivory Coast).
Sending money from Canada to the Ivory Coast doesn't have to break the bank. Compare money transfer services below to find the best deal on transfer fees and exchange rates.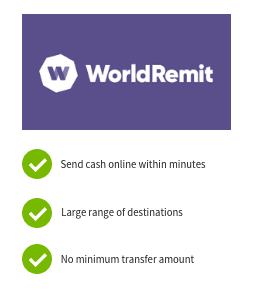 WorldRemit International Money Transfers

WorldRemit can help you get your money where it needs to go in minutes, with upfront exchange rates and low fees.
Use promo code FINDERCA on your first transfer and pay zero fees. T&Cs apply.
Transfers to 150+ countries
Send to bank account, cash pickup, mobile money, airtime top up
Pay with card, Interac or Apple/Android Pay
Compare money transfer services below
Disclaimer: Exchange rates change often. Confirm the total cost with the provider before transferring money.
Banks versus money transfer companies
If you want to send money from Canada to the Ivory coast, you use your bank or an online money transfer company.
Bank. Most Canadian banks can send money to the Ivory Coast but they typically offer mediocre exchange rates and charge high fees (typically between $20 and $100) on international transfers.
Money transfer company. If you're looking for a more affordable option, consider the services provided by a wide range of online money transfer providers like TorFX and WorldRemit. These companies offer quick and affordable transfers to thousands of destinations around the globe, with low fees (typically between $0 and $20) and competitive exchange rates.
THE EASING OF US SANCTIONS AGAINST CÔTE D'IVOIRE
In April 2016, the UN decided ease economic sanctions against Côte d'Ivoire (Ivory Coast). One year later Canada repealed all of its sanctions, opening up the ability for Canadian banks and independent services to begin offering money transfers to and from the country.
Despite the lifting of sanctions, your options for transferring money to and from Côte d'Ivoire will remain limited until foreign banks establish a stronger presence in the country. Confirm that your bank or money transfer service is able to complete your transfer before handing over your hard-earned cash.
How to compare transfer companies when transferring money to the Ivory Coast
Exchange rates. Look at the exchange rates offered for turning Canadian dollars into West African francs. Use the published mid-market rate as a baseline to compare against the rates you're being offered. The company that offers the closest exchange rates is probably your best bet.
Fees. Before you complete your transfer, confirm how much you'll have to pay in transfer fees. Some banks charge as much as $80 – $100 per transfer, while money transfer services typically hover below $20.
Transfer methods.

Some companies

will offer different options for transferring funds, including cash pickups, bank-to-bank transfers and even mobile wallet top-ups.

It's a good idea to lock in a service that offers the right transfer method for your needs.
Transfer times.

Banks have a reputation for taking a considerable amount of time to process transfers (some up to five business days), while money transfer services can take around 1 – 3 days for a bank transfer, with

cash pick-ups going through in a matter of minutes.
Reliable customer service.

Some companies set the bar high when it comes to customer service, so make sure to settle on a service that will make sure your transfer ends up in the right place at the right time, no questions asked.
Foreign exchange rates explained
The exchange rate determines how much one country's currency is worth in another currency. When one country's currency is strong, it yields a higher return rate when exchanging in a country with a weaker currency.
For example, in November 2018 the Canadian dollar was worth approximately 442 West African CFA franc. This rate is not fixed, and will fluctuate day to day and month to month. Factors that influence the exchange rate include interest rates, economic stability and inflation.
How to send money to Côte d'Ivoire from Canada
WorldRemit. WorldRemit is a fast, secure way to transfer money to bank accounts or for cash pickup at any of 100 agent locations in Côte d'Ivoire.
Western Union. Western Union operates an extensive branch network throughout Côte d'Ivoire. You can initiate a transfers online or by visiting an agent location worldwide.
MoneyGram. MoneyGram has been offering its services in Côte d'Ivoire since 2013. It offers 10-minute transfers that can be picked up from its locations throughout the country.
How to send money to Côte d'Ivoire
Before you can send an international money transfer to the Ivory Coast, you will need to provide:
Your name and contact information.
Proof of ID.
Your recipient's name, address and contact information.
The details of your transaction, such as how much you wish to send and in what currency.
Once you've handed over your money, you'll receive a transaction reference number. Use this reference number to track the progress of your funds.
Emergency cash transfers in Côte d'Ivoire
Depending on your circumstances, you may find that you need to send an urgent transfer to Côte d'Ivoire. For example, you might have a close relative traveling through the country who has had their wallet stolen. Luckily, cash transfer agents like WorldRemit, MoneyGram and Western Union offer fast and convenient transfers to Côte d'Ivoire. Just remember to double-check the exchange rate and fee that applies to your transaction to make sure you're completely aware of how much the transfer will cost.
You may also be interested in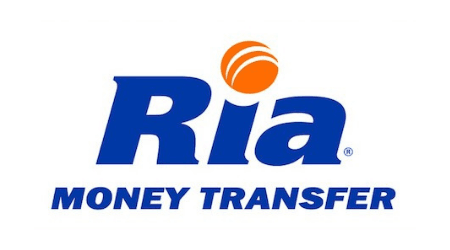 With 240,000+ locations in 130 countries, Ria is the third-largest provider of international money transfers in the world. It offers great exchange rates, minimal fees and fast, secure transactions when you need to send funds overseas. Read more…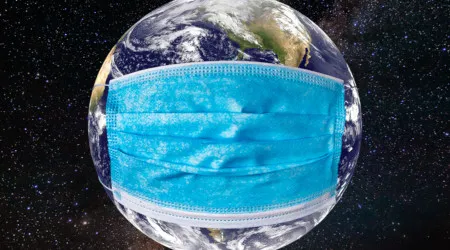 Learn about how COVID-19 may affect the ways you transfer cash around the world. Read more…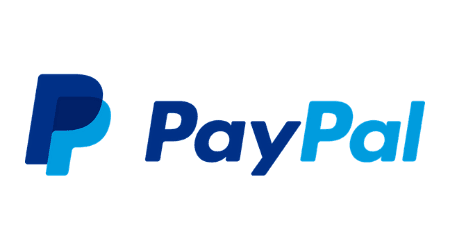 Learn about the pros and cons of using PayPal to convert your online seller profits into Canadian dollars in this detailed review. Read more…
Read more on this topic
Ask an Expert
You must be logged in to post a comment.