How to send money to Israel
How to send a fast, secure and affordable money transfer to Israel from Canada.
If you want to send money to Israel, for travel or remittances, there are a number of suitable options right at your fingertips. Check out our handy money transfer guide if you're looking to send money to Israel in the near future, to find the most competitive exchange rates and lowest fees.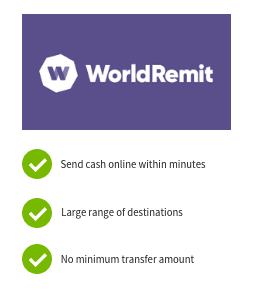 WorldRemit International Money Transfers

WorldRemit can help you get your money where it needs to go in minutes, with upfront exchange rates and low fees.
Use promo code FINDERCA on your first transfer and pay zero fees. T&Cs apply.
Transfers to 150+ countries
Send to bank account, cash pickup, mobile money, airtime top up
Pay with card, Interac or Apple/Android Pay
Compare transfer options for sending money to Israel
Disclaimer: Exchange rates change often. Confirm the total cost with the provider before transferring money.
Banks versus money transfer companies
If you're looking to send money from Canada to Israel, one of the best places to start is to figure out which money transfer option will best suit your needs. Two notable ways to send money to Israel include your bank or an online money transfer company.
Banks. While banks offer a plethora of specialized services, they are somewhat lacking in the department of international money transfers. They may be able to help you send money from Canada to Israel if you're in a tight spot, but they also have a tendency to overcharge, both on exchange rates and transfer fees. For this reason, it can be well worth your time and energy to compare your options
Money transfer service. When it comes to making overseas transfers, many Canadians

prefer to use the

services offered by specialist money transfer companies. Unlike banks,

these

companies focus specifically on currency exchange, which means they're in a better position to

offer competitive exchange rates with lower fees than the bank.
Case Study: Tom sends money to Israel
Tom is working and living in Canada, and wants to send $1,000 home to Israel to support his parents. Eager to ensure that as much of his money makes it to his parents as possible, Tom compares the fees and exchange rates of his bank and an online money transfer company. The results of his comparison are shown in the table below:
| | Bank | Money transfer company |
| --- | --- | --- |
| Exchange rate | CAD$1 = ILS 2.79 | CAD$1 = ILS 2.74 |
| Transfer fee | $20 | $10 |
| Transfer method | Bank account deposit | Bank account deposit |
| Processing time | 2-4 business days | 2 business days |
| Amount received (in Israeli New Shekels) | ILS 2,790 | ILS 2,740 |
Tom realizes that he can save approximately ILS 50 (around $18) in the exchange rate with the first option, but will have to pay $10 more in transfer fees, for a total savings of around $8.
How do I compare transfer companies when transferring money to Israel?
Even though he only saved $8 in fees, Tom learned a lot about how to compare services to find the best deal, and recommends looking for the following features:
Competitive exchange rates. While banks tend to mark up exchange rates well beyond a reasonable margin, money transfer services typically offer a rate that resembles the mid-market rate (the rate you can find by doing a quick search on Google).
Minimal fees. Most banks will charge a flat fee regardless of the amount being transferred, while money transfer options typically offer lower fees than the bank, with flexible options that depend on a number of variables.
Various transfer methods. Banks typically offer only bank-to-bank wire services while money transfer services are more diverse, allowing you to package money onto phone wallets and pick up cash from service locations.
Fast transfer times. Money transfer services have high-speed processing times (most completed within 24 hours). This can be a life-saver in the case of an emergency.
Suitable transfer amounts. Both banks and money transfer services will sometimes require you to send a set amount to qualify for a transfer. Know your limits before you settle on your top pick.
Reliable customer service. Do a bit of digging before you decide on a provider. This will ensure that you don't run into any roadblocks along the way.
How do I send money to Israel from Canada?
When it comes to sending money to Israel from Canada, there are a few different options.
Canadian Banks

. Several of Canada's largest banks can facilitate overseas transfers, provided the currency being exchanged is fairly mainstream, like the ILS.

Money Transfer Services. Money transfer providers like OFX and TransferWise can offer convenient and affordable international transfers to Israel.
Cash

pickup transfer companies.

Western Union and MoneyGram both specialize in cash pickups, which can be essential in the event of an emergency.

PayPal.

Paypal is operational in Israel, so as long as you and the person you're sending money to have a Paypal account, you can send money online.
Compare Money Transfer Services
| Money Transfer Service | Transfer Fee (CAD) | Exchange Rate Markup | Total in ILS minus fees (from $1000.00) |
| --- | --- | --- | --- |
| TransferWise | $10 | $2.7900 | 2,762 |
| Canadian Forex | $15 | $2.7827 | 2,740 |
| Currency Solutions | $0 | $2.7827 | 2,792 |
| WorldFirst | $10 | $2.7920 | 2,763 |
Rates updated as of 17 February 2018
Emergency cash transfers in Israel
In the event of an emergency, you can search for a cash pick-up option like Western Union or MoneyGram to complete transactions. While these services are designed to allow you to send money overseas in a matter of minutes, it's important to remember that higher transaction fees and exchange rates often apply. Just something to keep in the back of your mind before you finalize your transaction. Once the money is sent, the recipient just needs to present with their passport at the appropriate pick-up location to collect funds.
Tips for picking up cash
If you're planning a trip to Israel, the Government of Canada recommends that you exercise a high degree of caution (as of 23 September 2018). Canadian tourists have had run-ins with petty crime, such as pickpocketing and purse snatching, particularly in crowded areas, on beaches and at public markets. Ensure that your wallet, money and valuables are out of sight and be extra careful around automated banking machines (ABMs) when picking up cash.
Background for Israel
Located at the eastern end of the Mediterranean Sea, Israel is bordered by Lebanon, Syria, Jordan and Egypt. Despite its small size, the country boasts an expansive coastal plain punctuated by the infamous multi-coloured canyon of Makhtesh Ramon and the timeworn walls and pathways of Nazareth and Jerusalem. Canada and Israel have strong bilateral relations reinforced by a 1997 free trade agreement which makes Israel only the third country (after the US and Mexico) to enjoy an uninhibited trade status with Canada. It's estimated that as many as 30,000 Israelis live in Canada, accounting for one of the largest Israeli diaspora populations in the world.
You may also be interested in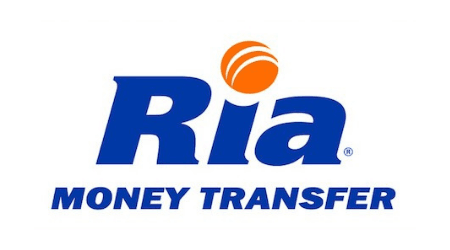 With 240,000+ locations in 130 countries, Ria is the third-largest provider of international money transfers in the world. It offers great exchange rates, minimal fees and fast, secure transactions when you need to send funds overseas. Read more…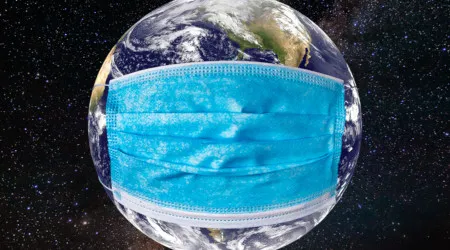 Learn about how COVID-19 may affect the ways you transfer cash around the world. Read more…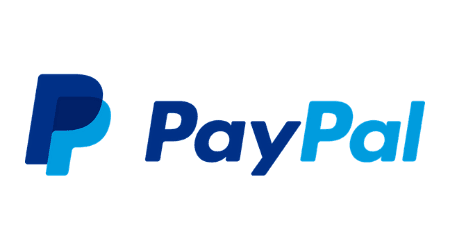 Learn about the pros and cons of using PayPal to convert your online seller profits into Canadian dollars in this detailed review. Read more…
Read more on this topic
Ask an Expert
You must be logged in to post a comment.