Send money to Greece
Here's how to send a quick, affordable and secure money transfer to Greece.
So you want to send money to Greece, but aren't sure where to start? We've got you covered. At Finder Canada, we understand that you want to find the most convenient and affordable money transfer services to send money across the pond – the real trick lies in figuring out how to find the best deal. We've compiled this handy guide to help you do just that.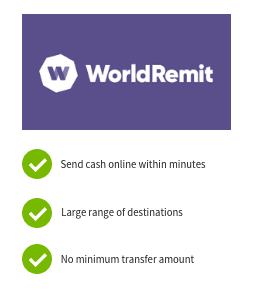 WorldRemit International Money Transfers

WorldRemit can help you get your money where it needs to go in minutes, with upfront exchange rates and low fees.
Use promo code FINDERCA on your first transfer and pay zero fees. T&Cs apply.
Transfers to 150+ countries
Send to bank account, cash pickup, mobile money, airtime top up
Pay with card, Interac or Apple/Android Pay
Disclaimer: Exchange rates change often. Confirm the total cost with the provider before transferring money.
Banks versus money transfer companies
Many people head straight for their bank when they need to send money overseas but this hasn't always been a viable option in Greece. In June 2015, Greece was at the forefront of a severe credit crisis which led the government to close banks and stock markets, and implement strict money transfer restrictions. While certain money transfer companies suspended their services to Greece during this time, the economy has begun to recover and slowly but surely the money transfer providers and banks have re-opened their doors for business.
Banks. Your bank will typically be happy to send a wire transfer to Greece on your behalf, but expect to pay exorbitant fees and receive sub-par exchange rates for the service.
Money transfer services. You can often save a significant amount of money by choosing to send funds with a dedicated money transfer service like TransferWise or TorFX. These companies offer bank-beating exchange rates and fees, and you're almost certain to find a better deal so long as you take the time to compare your options.
Case study: Danae sends money to Greece
Danae has been living and working in Victoria for many years but intermittently sends money home to her grandmother, who retired after the financial crisis in 2015. Danae has always used her bank to organize wire transfers to Greece but was forced to reconsider her options after her bank limited overseas transfers. Now that Greece is beginning to recover from the economic downturn, Danae decides to compare two online money transfer providers to see if she can track down a better deal. The comparison below is based on exchange rates in the spring of 2018, so check current rates before making your choice.
Money Transfer Service 1
Money Transfer Service 2

Exchange rates

CAD$1 = EUR 0.64


CAD$1 = EUR 0.65


Transfer fees

Amount received (for $1,000)

EUR 6,400

EUR 6,500

Transfer speed

2 – 5 days

1 – 2 days

Options available

Bank-to-bank transfer

Bank-to-bank tranfer
or cash pick-up
Danae is pleased to see that she can send EUR 100 (around $150) more to her grandmother in the exchange rate with the second money transfer option, while saving an additional $15 in fees.
How do I compare service companies when transferring money to Greece?
Exchange rates. Some companies will offer less competitive exchange rates but charge lower fees while others may offer more competitive exchange rates alongside higher fees. Track

down a company that offers the best of both worlds to save piles of money.

Transaction fees. Look at the fees that will apply to your transaction and remember that many providers will waive their fees if you send a certain amount of money (usually around $10,000).
Transfer methods. Many companies will offer different options for transferring funds, including cash pickups, bank-to-bank transfers and even mobile wallet top-ups. Figure out which service offers the right transfer method for your needs.
Bonus features. Certain money transfer providers will offer bonus features like forward contracts and limit orders which allow you to book a lower exchange rate in advance of your transfer. Ask about the wide range of options that may be available to you before you settle on a service.
Fast transfer times.

Banks and money transfer providers typically take a couple of days to process while money and cash transfer services will often go through in a matter of minutes.
Customer service. Make

sure to pick a company with 24/7 customer service and a proven commitment to customer satisfaction.
How do I send money to Greece from Canada?
Bank transfers. Canadian banks will happily organize wire transfers to Greece for a steep price tag.
Money transfer companies. Money transfer providers like OFX and TransferWise can offer convenient and affordable international transfers to cities across Greece.
Cash pickup transfers. Western Union and MoneyGram are popular cash transfer services that can send your money overseas in a matter of minutes to one of thousands of agent locations.
PayPal. PayPal is a popular peer-to-peer service designed to allow you to send money directly to your recipient, so long as you both have PayPal accounts.
International cheques. Order an international cheque or draft from your bank and send overseas for your recipient to cash with their own bank.
restrictions on transfers from canada to greece
The following money transfer providers have confirmed that they have no restrictions on transfers from Canada to Greece.
These providers claim that it's "business as usual" for transferring money to Greece, but they do warn that you should exercise caution if you need to transfer money out of the country. Major Canadian banks also transfer money to Greece including RBC, BMO, TD, Scotiabank, CIBC and others.
Emergency cash transfers to Greece
Emergencies can take their toll, particularly when they involve losing access to funds overseas. Cash pick-up options like MoneyGram and Western Union can arrange to send money to one of their hundreds of thousands of agent locations across the world in as little as 10 minutes. While this can be an appealing offer, it pays to understand the terms and conditions of a cash transfer since this will often come attached with a steep price tag. If you have a flexible timeline, you can save a lot of money by comparing companies like TransferWise or TorFX to complete your transaction.
Tips for picking up cash
The Government of Canada recommends that Canadians visiting Greece exercise a normal degree of caution (as of 26 August 2018). Petty crime like pickpocketing, purse snatching, and luggage theft is common in tourist areas and on public transportation. This includes the trains to and from Athens International Airport. If you do need to collect cash, find an agent location in a safe neighborhood and avoid secluded areas after dark. Plan your visit during daylight hours in the company of a good friend and return to your hotel to stow your cash in a safe place as quickly as possible.
What are the steps to send money to Greece?
To send money to Greece, you will typically need to follow a couple of basic steps before you can lock in your transfer.
Sign up for an account. Register for a free online account with your chosen provider using your name, contact details and proof of ID.
Enter your transaction information. Specify your currency and the amount you're looking to send along with your recipient's banking and personal details.
Complete your transfer. Submit your transfer and use your reference number to track your funds.
protecting your funds
With a government debt ratio forecast to reach 150% in 2020 and 140% in 2022, the International Monetary Fund (IMF) warns that Greece will be vulnerable to economic shocks in the years to come. The people of Greece turned down a bailout package offered by the European Union in 2017 that would have extended their current loan terms and offered solutions that would also help to pay off these loans. The European Union subsequently provided a €7 billion bridge loan to Greece on 21 July 2018. This loan was used to pay down some of the outstanding payments on the country's current debts. While no restrictions are currently in place for transfers from Canada to Greece, be aware that circumstances in the country could change at any time.
You may also be interested in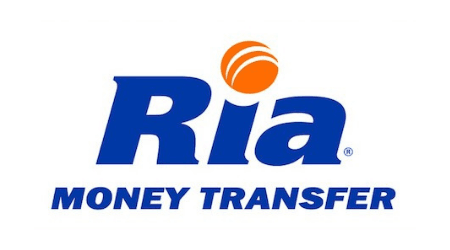 With 240,000+ locations in 130 countries, Ria is the third-largest provider of international money transfers in the world. It offers great exchange rates, minimal fees and fast, secure transactions when you need to send funds overseas. Read more…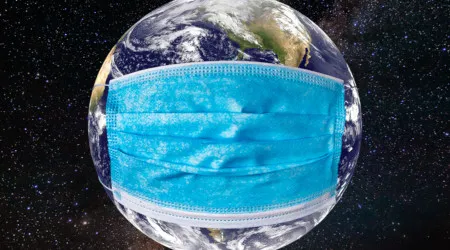 Learn about how COVID-19 may affect the ways you transfer cash around the world. Read more…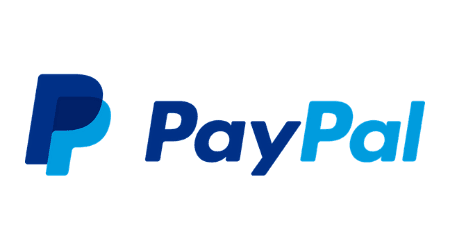 Learn about the pros and cons of using PayPal to convert your online seller profits into Canadian dollars in this detailed review. Read more…
Ask an Expert
You must be logged in to post a comment.