How to send money to Ghana
Find the best exchange rate and low fees when you send money to Ghana from Canada.
If you're looking to get the most bang for your buck when sending money to Ghana, check out this useful guide, which breaks down the difference between banks and online transfer companies, and offers a side-by-side comparison between the two services.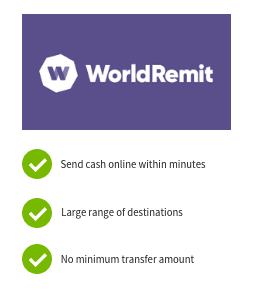 Send money to Ghana with WorldRemit

WorldRemit can help you get your money where it needs to go in minutes, with upfront exchange rates and low fees.
Use promo code FINDERCA on your first transfer and pay zero fees. T&Cs apply.
Transfers to 150+ countries
Send to bank account, cash pickup, mobile money, airtime top up
Pay with card, Interac or Apple/Android Pay
Compare money transfer services below
Disclaimer: Exchange rates change often. Confirm the total cost with the provider before transferring money.
Banks vs money transfer services
While some Canadian banks allow transfers to Ghana, there are a few specialist money transfer services that offer much more cost-efficient and quick ways to transfer funds between the two countries. Dedicated money transfer services often provide much more competitive exchange rates than banks, as well as lower fees and faster transfer speeds.
Case Study: Banks vs money transfer companies
Samuel arrived in Canada as an international exchange student and is now working at a prominent design firm in Toronto. While his father has a stable job back home in Ghana, Samual wants to start sending some money to his parents so that they can lead a more comfortable lifestyle. Since his Canadian bank does not allow him to transfer funds to Ghana because the Ghanaian cedi is an exotic currency, he decides to compare two online money transfer providers to see which one offers the best deal.
| | Money transfer service 1 | Money transfer service 2 |
| --- | --- | --- |
| Exchange rate | $1 CAD = GHS 3.36 | $1 CAD = GHS 3.37 |
| Transfer fee | $20 | $40 |
| Amount received for $1,000 CAD | GHS 3,360 | GHS 3,370 |
| Transfer time | Minutes | Minutes |
| Transfer options | Cash pick-up only | Cash pick-up only |
While the second money transfer company offers a more competitive exchange rate, Samuel opts to use the services of the first company because its fees are much lower. The exchange rate will only save him around $3, while the lower fees will save him $20. Both companies can send the money in just minutes.
How do I compare transfer companies when sending money to Ghana?
Exchange rate and fees. A seemingly great exchange rate can accompany high fees, and vice-versa, so it pays to dig into the numbers. You can start by requesting quotes from 3 – 4 services to find the best deal.
Transfer methods. The recipient may be able to receive the transferred money directly into a Ghanaian bank account. Another option may be to collect the money by visiting a cash pick-up centre.
Speed of transfers.

The turnaround time for sending money to Ghana can range from minutes to days. The availability of currencies can also determine the turnaround time for money to be picked up at an agent location.
Bonus features. Some companies specialize in providing one-off transfers only, but others can offer flexible features such as forward contracts and limit orders which allow you to book a lower exchange rate in advance of your transfer.
Customer service. Make sure you can easily access a 24/7 customer support team if you have questions about your transfer.
How do I send money to Ghana from Canada?
Banks. Some Canadian banks may let you send money directly to Ghanaian bank accounts, in which case you'll need the recipient's bank account details. You can also think about sending a bank-issued cheque, money order or bank draft using snail mail.
Non-banks. Cash transfer companies such as Western Union and MoneyGram have several cash pick-up locations in Ghana. Other money transfer companies like WorldRemit allow you transfer money directly to a Ghanaian bank account. PayPal also allows transfers to Ghana from Canada, so long as both you and your recipient have PayPal accounts.
Emergency cash transfers in Ghana
In the event of an emergency, cash pick-up options like MoneyGram and Western Union are designed to send your money to one of their hundreds of thousands of agent locations across the world in as little as 10 minutes. Just beware that while these companies can be a lifesaver when you're in a tight spot, they're often more expensive than a bank-to-bank transfer. If you have a flexible timeline, it can pay to look at companies like TransferWise or TorFX to complete your transaction.
ips for picking up cash
The Government of Canada recommends that Canadian visitors to Ghana exercise a high degree of caution (as of 27 September 2018). Crime is a problem in large cities, including Accra and its surroundings and petty crime, such as pickpocketing and purse snatching, is common. If you do need to collect cash, look for an agent location in a safe neighborhood and call ahead to make sure they'll have cash on hand. Visit during daylight hours in the company of a good friend and return to your hotel to stow your cash in a safe place as quickly as possible.
What are the steps to send money to Ghana?
The steps you have to follow when sending money to Ghana from Canada depend on the method you choose.
To a bank account. If you're sending money through your Canadian bank, you may need to provide your recipient's name and account details, along with a SWIFT code (which is an international banking code). The same information is typically required by a money transfer service, but you will need to go through the additional step of registering for an account, which often takes less than 10 minutes.
To a cash pick-up location. You'll need to provide the name of the recipient along with a desired cash pick-up location. To pay for the transfer, you should provide details of your bank account, debit card or credit card. After initiating the transfer, you'll receive a reference number, which your recipient will need to collect the cash.
You may also be interested in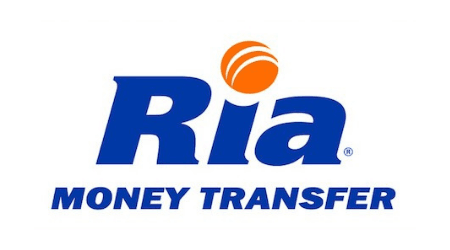 With 240,000+ locations in 130 countries, Ria is the third-largest provider of international money transfers in the world. It offers great exchange rates, minimal fees and fast, secure transactions when you need to send funds overseas. Read more…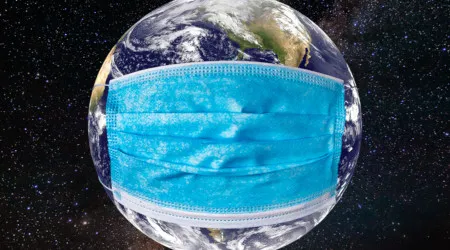 Learn about how COVID-19 may affect the ways you transfer cash around the world. Read more…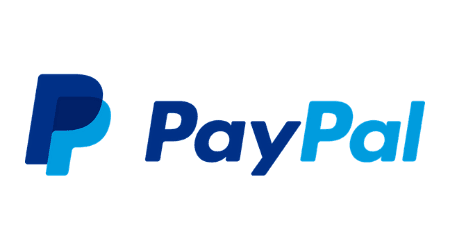 Learn about the pros and cons of using PayPal to convert your online seller profits into Canadian dollars in this detailed review. Read more…
Ask an Expert
You must be logged in to post a comment.