Send money to Bangladesh
Learn how to send money to Bangladesh with an international money transfer service.
Whether you're sending money to friends or relatives overseas or managing a portfolio of business expenses in the region, there are plenty of ways to send money to Bangladesh. Check out our handy money transfer guide if you're looking to send money to Bangladesh in the near future, to find the most competitive exchange rates and lowest fees.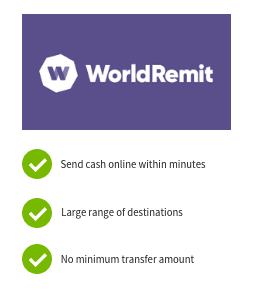 WorldRemit International Money Transfers

WorldRemit can help you get your money where it needs to go in minutes, with upfront exchange rates and low fees.
Use promo code FINDERCA on your first transfer and pay zero fees. T&Cs apply.
Transfers to 150+ countries
Send to bank account, cash pickup, mobile money, airtime top up
Pay with card, Interac or Apple/Android Pay
Compare services to send money to Bangladesh
Compare money transfer services in the table below by using the table headings to order products by transfer fees, minimum transfer amount and other factors. To find out more about a product, click "More". To open an account with a transfer provider, click "Go to site".
Disclaimer: Exchange rates change often. Confirm the total cost with the provider before transferring money.
Banks versus money transfer companies
Many Canadians turn to their banks to facilitate international money transfers, even though this is typically a more expensive process since banks often charge exorbitant fees and exchange rates. Dedicated money transfer providers are often a more convenient and affordable choice. How come? Because they're able to offer lower fees and more competitive exchange rates than the bank, which can save you a ton of money in the long run. This can be especially handy if you carry out regular transactions.
Case Study: Asif sends money to Bangladesh
Asif has been living and working in Canada for several years, but regularly communicates with his family in Dhaka. Since Asif is working with a prominent engineering firm in Toronto (after finishing his masters degree at the University of Victoria), he wants to start sending money home to help pay for his brother's school fees. Asif decides to send $1,000 to his parents and starts by comparing the costs to send money with his bank versus a reputable money transfer service.
Bank
Money Transfer Service
Exchange rates
CAD$1 = BDT 61

CAD$1 = BDT 63

Transfer fees

$25

$14

Amount received (for $1,000)
BDT 61,000
BDT 63,000
Transfer speed
2 – 5 days
1 – 2 days
Options available
Bank-to-bank transfer
Bank-to-bank tranfer
or cash pick-up
Asif is pleased to discover that he can save BDT 2,000 (around $31) in the exchange rate with the money transfer option, with an additional $11 in fees. This amounts to a total savings of $42.
How do I compare transfer companies when transferring money to Bangladesh?
Compare the following factors to avoid any extra charges when sending a money transfer overseas.
Competitive exchange rate.

Many money transfer services will charge low fees but make up the difference with less competitive exchange rates. Settle on a provider that offers low to no fees in combination with a top-notch exchange rate to find the best deal.

Low to no fees.

You will almost always be charged a base fee for your transaction, so it pays to compare 3 – 4 providers to make sure that you have all the information before you settle on a service.

Transfer methods.

Choose a service that offers the transfer option that works best for your needs, whether that be a mobile wallet top-up, cash pick-up or bank-to-bank transfer.
Transfer times. Banks have a reputation for taking a considerable amount of time to process transfers (some up to five business days) while money transfer services can take around 1 – 3 days. Cash pick-ups typically process in a matter of minutes. Figure out which option works best for your timeline.
Customer service.

Certain services offer 24/7 customer service, which can be a real lifesaver if you need a helping hand to do some last-minute troubleshooting on your transaction.
How do I send money to Bangladesh from Canada?
In Canada there are a number of money transfer providers that will allow you to send money to Bangladesh. Consider both your own needs and the needs of your recipient before you settle on the right choice for you.
Bank-to-bank transfers.

Most Canadian banks allow you to send money overseas in the form of a one-off transfer or as a regularly scheduled payment. Beware that your bank will typically charge much higher fees and exchange rates than dedicated money transfer services.

Money transfer companies. Dedicated transfer companies like WorldRemit and World First offer convenient and affordable international transfers with payments typically processing in 1 – 3 days. Cash pickup transfer companies like Western Union and MoneyGram are a good solution for fast transfers but can cost as much as the banks.
Emergency cash transfers to Bangladesh
If you've lost or misplaced your wallet in Bangladesh, you may be able to collect cash fast through your travel insurance policy (which can be purchased prior to your trip) or through your credit card. If you're left high and dry for some other reason, the best thing to do is search for a cash pick-up service like Western Union or MoneyGram. These services often have higher transaction fees and exchange rates, but they can be a real lifesaver in case of an emergency.
TIPS FOR PICKING UP CASH
If you're aiming to head to Bangladesh in the near future, the Government of Canada recommends that you exercise a high degree of caution (as of 09 September 2018). Pickpocketing, purse snatching and mugging are common, particularly in areas frequented by tourists and foreigners. Thieves tend to target rickshaw, CNG (motorized rickshaw) and taxi passengers, particularly around dusk. They are also present on trains, ferries and long-distance buses on major roads between towns. Make sure to pick up cash at an agent location during daylight hours in the company of a trusted friend and use common sense when carrying large amounts of cash through busy streets.
What documentation do I need to send money to Bangladesh?
If you've decided to use a dedicated money transfer service to send money from Canada to Bangladesh, you may need to provide specific information about your recipient. If you're sending funds that will be picked up in cash by your recipient, you will likely need to supply the following information:
Recipient's full name. The name on your recipient's identification should

exactly match the name that you input for your money transfer.

Location of agent location.

You should be able to provide the name of the city where your recipient will be picking up their money.

Tracking number.

Your recipient will need to supply a tracking number as well as be able to inform the agent of the amount sent for the transfer.

Additional information.

The recipient may also be asked for your general location or phone number as well as your full name. Ensure that they have written down your personal details.
Hold on to your receipt until you can confirm that your recipient has retrieved the funds. If there's a problem with the transfer, you'll need your receipt to help solve any issues.
You may also be interested in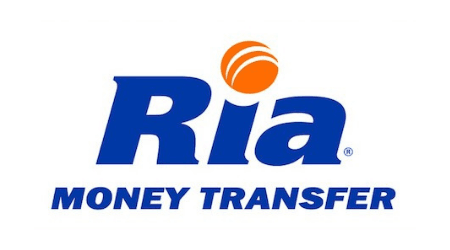 With 240,000+ locations in 130 countries, Ria is the third-largest provider of international money transfers in the world. It offers great exchange rates, minimal fees and fast, secure transactions when you need to send funds overseas. Read more…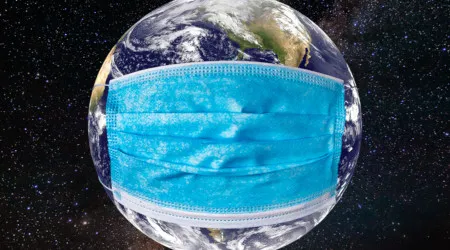 Learn about how COVID-19 may affect the ways you transfer cash around the world. Read more…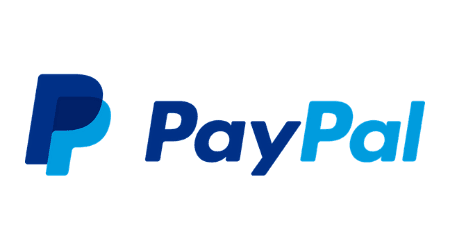 Learn about the pros and cons of using PayPal to convert your online seller profits into Canadian dollars in this detailed review. Read more…
Read more on this topic
Ask an Expert
You must be logged in to post a comment.