Send money to Australia
Find a quick, affordable service to make a money transfer to Australia.
So you're looking to send money to the land down under, but aren't sure where to start? Have no fear, we've got you covered. Check out our handy guide to find out more about how you can get the most bang for your buck when you send money to Australia.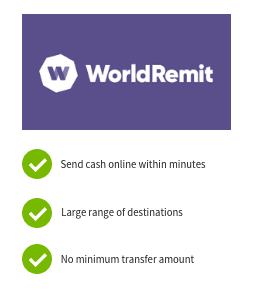 WorldRemit International Money Transfers

WorldRemit can help you get your money where it needs to go in minutes, with upfront exchange rates and low fees.
Use promo code FINDERCA on your first transfer and pay zero fees. T&Cs apply.
Transfers to 150+ countries
Send to bank account, cash pickup, mobile money, airtime top up
Pay with card, Interac or Apple/Android Pay
Get more value for money by comparing your options
Disclaimer: Exchange rates change often. Confirm the total cost with the provider before transferring money.
Banks vs money transfer services
When it comes to sending money to Australia, many people rely on their banks to get the job done. But banks aren't necessarily your best bet when it comes to sending money overseas. Let us do a quick comparison, so that you can make an informed decision about your transfer options before you hand over your hard-earned cash.
Banks.

Banks have the capacity to send international wire transfers around the world but be prepared to pay out the nose for the privilege. Fees can range from $20 – $100, on top of a steep markup on exchange rates.

Money transfer company. Money transfer companies can send funds around the world with minimal fees (typically from $0 -$30) and bank-beating exchange rates across the board.
Case study: Ava sends money from British Columbia to Australia
While Ava is attending the University of Toronto, she borrows $12,000 from her parents to cover the costs of her tuition in nursing. After graduation, she finds a job with the Ottawa Hospital and is finally in a position to begin paying back her loan. She plans to send monthly payments of $1,000 to her parents, who live in Brisbane, but is waffling back and forth between using her bank and a money transfer service. After reading this post, Ava assumes it will be much less expensive to send money overseas using a dedicated money transfer service, but wants to put this theory to the test.
| | Bank | Money transfer service 2 |
| --- | --- | --- |
| Exchange rate | CAD$1 = AUD$0.94 | CAD$1 = AUD$1.01 |
| Transfer fee | $18 | $0 |
| Transfer time | 2 – 5 business days | 1 – 3 business days |
| Transfer options | Online transfer | Online transfer |
| Amount received for $1,000 | AUD$940 | AUD$1,001 |
After conducting a quick comparison, Ava discovers that it's exponentially cheaper to send money with a dedicated money transfer service. Not only does the transaction reach her parents quickly, but she saves around $61 on exchange rates and $18 in fees. Ava decides to transfer the whole amount back to her parents using the money transfer service, and saves $732 on transfers over the course of 12 months.
How do I compare transfer companies when transferring money to Australia?
It's relatively easy to find the best deal when you send money to Australia from Canada, provided you know where to look. Make sure to compare your bank to a dedicated money transfer service, and keep an eye out for the following features:
Fees and exchange rates. Exchange rates and fees combined can tack on hundreds of dollars to your transfer, especially for larger amounts. It can really pay to compare services, to find the deal of the day.
Pick-up methods. Banks offer bank-to-bank transfers and bank drafts, while dedicated money transfer services can also deal in cash pick-ups and mobile phone top-ups. Find a method that makes sense for you and your recipient.
Turnaround time. While banks offer slow turnaround times across the board (typically between 2 – 5 business days), money transfer services typically pay out in 1 – 3 business days with cash transfers processing in as little as 10 minutes. Consider your timeline before settling on a service.
Bonus features. Depending on the company, you might be able to schedule payments in advance to protect your transfer against market fluctuations. Ask about bonus features like market orders and forward contracts for potential savings.
Customer service. If you decide to go with a money transfer service, make sure to do your homework and opt for a company with 24/7 customer service just in case you run into a snag with pick-up.
What are some other alternatives for sending money to Australia?
A wide choice of services means decisions, decisions, decisions! Our best advice to you is to take your time to do some research and make an informed choice. Explore user reviews and weigh your options so that you end up getting the most bang for your buck without a ton of headaches along the way.
Banks.

Many banks will send money to Australia, so don't hesitate to get a quote from your bank, to compare with quotes from 3 – 4 dedicated money transfer services.
Cash transfer providers. If you need to send money lickety-split, use a cash transfer agent like Western Union or MoneyGram. These services are almost always more expensive than online money transfers, but still manage to beat the bank 9 times out of 10.
Online money transfer companies. You can register for an account with any of the providers listed in the comparison table at the top of the page (simply click 'Go to Page'). These reputable brands offer some of the best deals on the market.
International bank drafts. If nothing else seems to suit your purposes, you can always purchase an international money draft

from your bank or Canada Post, and then send this to Australia through the mail.
Emergency cash transfers to Australia
If you need to send money to Australia as soon as possible, you're not alone. Thousands of Canadians make their way to Australia every month, and need a cash top-up at some point along the way. If you happen to lose your wallet, you may be able to get a handle on some cash fast through your travel insurance policy (which you can buy prior to your trip or may even be offered through your credit card). For everything else, you can tap into a cash transfer service like Western Union or MoneyGram to send money overseas in as little as 10 minutes.
Cash pickup locations in Australia
Both Canada and Australia are flush with cash transfer agents like Western Union and Moneygram. These services offer rabbit-fast cash transfers between countries.
Western Union. Collect cash from hundreds of Western Union agent locations throughout Australia.
Moneygram.

Cash is available to collect instantly from 276 cities across Australia.
Emergency cash transfers in Australia
If you're planning your next trip to Australia, the Government of Canada recommends you exercise a normal degree of caution (as of 25 July 2018). Petty crime such as pickpocketing and bag snatching occurs in larger cities and thieves tend to target foreigners in popular tourist locations. If you find yourself needing to pick up cash, make sure to collect during daylight hours with a trusted friend. It also makes sense to deposit your cash as soon as possible, although you should be wary of securing in safe-deposit facilities inexpensive hotels and hostels since robberies in these establishments are prevalent.
Back to top
What details do I need to send money?
The exact process for lodging and completing a transfer will differ depending on the transfer service you choose, but most providers will require the following details:
Recipient name and contact details (including e-mail address)
Recipient banking information including bank account number, bank address and transit number
Proof of identification
Once you've opened an account and placed your transfer, you'll receive a receipt which will allow you to monitor the progress of your transaction until your payment has processed.
You may also be interested in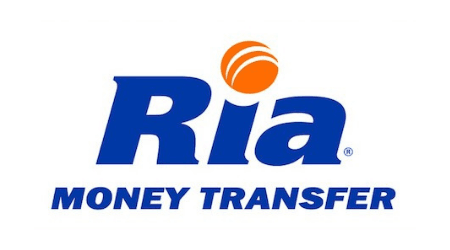 With 240,000+ locations in 130 countries, Ria is the third-largest provider of international money transfers in the world. It offers great exchange rates, minimal fees and fast, secure transactions when you need to send funds overseas. Read more…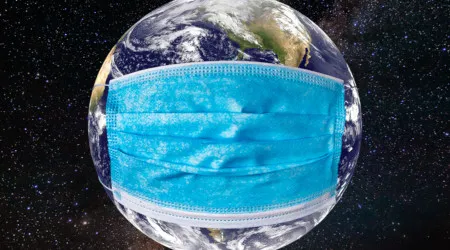 Learn about how COVID-19 may affect the ways you transfer cash around the world. Read more…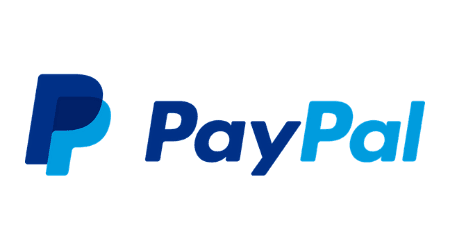 Learn about the pros and cons of using PayPal to convert your online seller profits into Canadian dollars in this detailed review. Read more…
Read more on this topic
Ask an Expert
You must be logged in to post a comment.