Finder is committed to editorial independence. While we receive compensation when you click links to partners, they do not influence our content.
Compare insurance agency loans
How to find financing for companies in the insurance industry.
Since insurance agencies rely on commission, the types of financing they can qualify are a little different than, say, a beauty salon. You don't have any future sales or invoices to borrow against, and you also might not have much equipment or other collateral valuable enough to back a large business loan the traditional way.
We break down your options and offer tips on how to find the right financing for your agency.
Promoted for
Fast Financing
Promoted for
Broker Network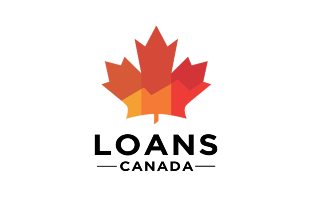 Promoted for
Flexible Loans
What loan options are available for insurance agencies?
As the owner of an insurance agency, you can typically qualify for general business financing options like term loans and lines of credit, though some lenders might consider you high risk. You also can apply for financing designed specifically for insurance agencies, which tailor the underwriting process to the nature of the industry. Here's how some of your options work.
Unsecured term business loans. This standard business loan is designed to help any business cover large one-time costs without requiring collateral. Here, your business can borrow a lump sum and pay it back plus interest and fees in monthly installments.
Insurance book of business financing. This option works a lot like a business term loan but uses your insurance book of business as collateral. While your agency risks losing all future commissions in its book of business, it can also help it qualify for larger amounts and lower rates.
Lines of credit. Need working capital to cover day-to-day costs? A line of credit might be what you're looking for. Here, you'll get access to a certain amount of funds, similar to a credit card. You typically won't pay any interest or fees until you draw your funds.
Canada Small Business Financing Program (CSBFP) Loan. You can apply for these loans through a chartered bank, credit union or a caisse populaire. They are at least 75% backed by the Government of Canada. Your business must make under $10 million in revenue annually to be eligible for this program. Because the government will cover a large portion of these loans if you default, it's easier to qualify for financing. These loans have much lower interest rates than private loans. You can use them to finance the purchase of a property or to fund your business like you would with a term loan.
Startup financing. Some financing companies may require insurance agents to have at least $100,000 in capital to open an agency. Even if you're going to open an agency on your own, you'll need to have some funding for those first-time costs.
Commercial real estate loans. When your agency is ready to buy a storefront — or wants to borrow against the value of real estate it already owns — a commercial real estate loan is designed specifically to help your business afford the costs.
How to decide which loan offer is best for my business
The best type of financing for your business depends on what it needs. Need help covering overhead costs while you wait for commission to come in? A line of credit might work best for you. Having a hard time qualifying for a traditional bank loan? You might want to look into insurance book of business financing or a CSBFP loan — both are open to higher-risk borrowers.
Once you've narrowed down your loan type, look for a lender that can cover your costs and offers repayments that work for your business's cash flow. The easiest way to compare the cost of loans is to look at a lender's APR, which is an expression of interest rates and fees.
You'll also want to consider the term length, or how long your business has to pay it back. Longer terms can give you lower monthly repayments but up the cost of your loan. Shorter terms mean higher monthly repayments but a lower overall cost. To get the best of both worlds, consider going for the shortest term that your agency can comfortably afford.
Though they're not nearly as risky as businesses in the trucking or cannabis industries, insurance agencies can sometimes make it to a lender's list of high-risk businesses. If you're not working with an industry-specific lender, consider reaching out before you apply to make sure you qualify.
What common business expenses can I cover with financing?
Agency acquisition. Term loans, CSBFP loans and insurance book of business financing can help your business cover the cost of buying another agency. Startup loans can help you cover the cost of starting a new agency.
Setting up a call center. Some insurance-specific lenders can help your business get the funding it needs to set up a telemarketing team.
Renovations. Want to make your storefront more inviting? A line of credit can help your agency cover ongoing renovation costs while fixed-term loans can help you pay for a new awning, signage or other one-off improvements.
Overhead costs. Instead of paying your staff late when commissions don't come in when you need them, a line of credit can help make up for an uneven cash flow. It can also keep you prepared for unexpected new costs
Hiring new staff. While growing your staff can make your business more profitable, you won't be able to reap the benefits right away. A term loan or line of credit can help you cover the costs.
Buying a new store. When your agency doesn't have the funds to pay for a new location upfront, a commercial real estate loan can make the immediate costs more affordable.
Perpetuation planning. You're in the insurance business. Chances are, you want to make sure that your agency goes into the right hands in the event that you're unable to stay in charge. Perpetuation planning acts as a sort of will for your agency and can be costly to set up if you get legal help.
Compare business loan providers
Companies working in the financial industry are often considered high-risk. This means that some loan providers will outright reject loan applications from businesses operating in high-risk industries – while others will review applications and approve loans on a case-by-case basis. Before applying for a loan, consider contacting a lender to confirm that they work with insurance companies.
Representative example: Ammon adds customer support services to his life insurance company
Ammon owns a life insurance company that has grown substantially in the last couple of years. He needs help handling clients both online and over the phone, so he decides to add a live chat function to the company's website and get an automated call centre to field messages and queries for him and his staff.
After doing a little research, Ammon finds a highly-rated live chat software package and decides to purchase licenses for 2 agents to use the software on his company's website – this will cost $150.00/month billed yearly at $1,800.00. It'll cost another $115/month to support the automated phone system his company needs – this will also be billed yearly at $1,380.00.
Along with the cost of hiring 2 customer service agents and the expense of setting up the office space and equipment they'll need to work, Ammon estimates his plans will cost a total of $10,000.00. He applies for a business loan from an online lender and is approved, thanks to his solid business and personal credit scores and the strength of his company's financial position.
Cost of adding customer support services to Ammon's business
$10,000.00
Loan type
Business loan (term loan)
Loan amount
$10,000.00
Interest rate (APR)
7.99%
Loan term
2 years
Additional fees

Origination fee of 3.00% ($300.00)
Application fee of $0 (waived by lender)

Monthly payment
$452.23
Total loan cost
$10,853.52
*The information in this example, including rates, fees and terms, is provided as a representative transaction. The actual cost of the product may vary depending on the retailer, the product specs and other factors.
What will I need to apply?
Most business loans require some type of documentation, though it varies from lender to lender. These are some of the documents your insurance agency might need when applying for a loan:
Bank statements. Almost all business lenders look at your most recent bank statements to get a picture of your agency's current cash flow.
Tax returns. Lenders also like to see business and sometimes personal tax returns to get an idea of your agency's annual revenue. You should have your Notices of Assessment from the past couple of years on hand when you apply for funding.
A business plan. Not all lenders ask to see a business plan, but it's not a bad idea to have one. It's where you get to make a case for your agency, and it also typically includes financial projections. Younger businesses and startups in particular might be able to benefit from submitting a business plan, since they don't have years of revenue behind them.
Insurance book of business. Even if you're not using your insurance book of business as collateral, you might be asked to submit it as proof of your business's financials.
What challenges might I face getting financing for my insurance agency?
Since insurance agencies have a commission-based business model, traditional business loans aren't always designed to meet your needs. Some even consider insurance a high-risk industry and won't work with your agency at all. To avoid this, consider looking into financing specifically for the insurance business. CSBFP loans might also be a good option if you've been rejected for a loan more than once — and you don't need funds right away.
If you're applying to a general business loan provider, make sure to ask if your industry is eligible. Many lenders don't list restricted industries on their sites. Even if they do, the list might not be up to date.
5 industry tips for rookie insurance agents
Dress the part. If your agency has a dress code, follow it. Otherwise, dress professionally. Looking responsible and put together can help reassure customers that they're in the right hands.
Remember to listen. As someone new to the job, you might be tempted to prove your knowledge every chance you get. But listening to your clients — and remembering the small things — can help you build stronger relationships.
Learn to be persistent. You're going to hear a lot of "no's" working in the insurance industry, especially starting out. It's the nature of being in sales. But some customers might be persuaded if you adjust your pitch to their personal situation.
Value small talk. Many customers are turned off if you jump straight into your pitch — it seems cold. Taking some time to get to know them can soften your relationship and also help you understand their needs.
Find a mentor. Learning from experience is invaluable. But having a mentor to help you understand your mistakes — and give you advice you didn't know you needed — can speed up the learning process.
Bottom line
Getting funds for your insurance agency can be slightly different than financing for other industries. While you might be able to qualify for general term loans and other types of funds, you could have more luck with industry-specific lenders or the CSBFP. You might want to check out our business loans guide to learn more about your agency's financing options and find lenders to start comparing.
Frequently asked questions
More guides on Finder
Ask an Expert
You must be logged in to post a comment.