iCapital Business Loan review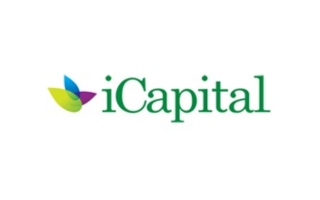 Interest Rate

9.99%

Loan Amount

From 9.99%

Loan Term

3 - 24 months

Minimum Revenue

You'll need to make $5,000 in credit/debit sales each month to get a merchant cash advance and $100,000 in annual revenue for a business loan

Minimum Time in Business

6 months
All information about iCapital Business Loan has been collected independently by Finder. Finder is not connected with iCapital products, and this page is not sponsored, endorsed or administered by, or associated with, iCapital. All product names, logos, and brands have been used for identification purposes only and are property of their respective owners.
Summary
Enjoy competitive rates on your small business financing and flexible repayment options with an iCapital business loan.
iCapital specializes in quick and affordable loans and merchant cash advances for established businesses. You can apply for a free estimate to find out how much you can qualify for and what you'll have to pay in interest over the course of your term.
Pros
Get approved for up to $250,000 within 24 hours

24/7 online application and approval

100% automated process

Services less-than-perfect credit scores
Cons
Does not accept startups

Higher interest rates for lower credit scores
What is iCapital?
iCapital is a Canadian owned and operated direct lender offering term loans and merchant cash advances to businesses across Canada. This top-rated private lender can approve you for up to $250,000 in less than 24 hours, depending on how well you meet the eligibility criteria. If you put up collateral to secure your loan, you can qualify for rates as low as 9.99%.
Is iCapital legitimate?
Yes, iCapital is a legitimate lender in Canada. It operates under the official name, iCapital Financial Services, and has been in operation since 2009. Although iCapital is not BBB accredited, its BBB file has been opened since 2011. It is also a verified company on Trustpilot. iCapital clearly displays its contact details and has mostly positive customer reviews online.
What we like about iCapital
Fast funding. You can get approved in under 24 hours for a term loan or within 2-3 days for a merchant cash advance. You can have the money in your bank account within days.
High loan amounts. You'll be able to apply for up to $250,000 for a business term loan (or possibly more if you secure the loan) and $250,000 for a merchant cash advance.
Decent interest rates. You may be able to qualify for rates as low as 9.99% on a secured loan, although your rate may be affected by the length of your term and the amount you borrow.
No collateral required. iCapital offers unsecured business loans as well as secured options. That means you don't need to secure your loan with an asset like your home. That said, you'll qualify for lower rates if you offer collateral.
Bad credit doesn't matter. As long as you can show that you make the required monthly or annual sales, your credit won't factor in.
No prepayment penalty. You can pay off your term loan or merchant cash advance any time before the term end date without being charged a prepayment fee.
Free estimate. You'll get an estimate when you apply so you can see how much your interest rates will be before you go through the application process.
What to watch out
Short terms. You can only qualify for terms up to 2 years on unsecured loans, which can lead to large payments (which are debited from your bank account daily). Terms on secured loans can reach up to 5 years.
Administration fees. The fee you'll pay on your loan will vary based on factors like your credit history, type of business and how much you make each year.
High sales requirements. You'll need to make $5,000 in credit/debit sales each month to get a merchant cash advance and $100,000 in annual revenue for a business loan
Startups can't apply. You won't be eligible for funds if your business is less than 6 months old.
Summary of iCapital reviews
iCapital has largely positive customer reviews. Satisfied iCapital customers tend to discuss fast loan approval and funding times. Customers are also very pleased with iCapital's prompt and helpful customer service. The few negative iCapital reviews we found discuss high interest rates or a business's ineligibility.
| | |
| --- | --- |
| Google customer reviews | 4.3 out of 5 based on 7 iCapital reviews |
| Trustpilot Score | 2.1 out of 5 stars based on 9 iCapital reviews |
| Facebook reviews | 4.9 out of 5 stars based on 63 iCapital reviews |
| Customer reviews verified as of | April 3, 2023 |
What types of loans does iCapital provide?
iCapital offers quick approval for small business loans and merchant cash advances. To qualify for these loans, your business will need to have been operational for a minimum of 6 months.
Business term loan. Borrow up to $250,000 with fixed payments on 3-, 6-, 9- or 12-month loan terms.
Secured business loan. Use your property as collateral to secure the business loan and get access to rates as low as 9.99% on terms of up to 5 years long.
Merchant cash advance. With a merchant cash advance, you can borrow up to $250,000 in return for a daily percentage of your credit card and debit sales. You'll have to submit your financial statements so that iCapital can decide how much to lend you and how much you should repay every month.
| Type | Best for | How it works | Required sales | Amount of loan | Interest rates |
| --- | --- | --- | --- | --- | --- |
| Business term loan | Covering a large, one-time expense | Borrow a lump sum and pay it back plus interest in 3-12 months | Annual gross sales of $100,000 | Up to $100,000 | Unspecified |
| Secured business loan | Borrowers with lower credit scores | Borrow a lump sum and repay it plus interest over up to 5 years | Annual gross sales of $100,000 | Unspecified | Starting at 9.99% |
| Merchant cash advance | Funding daily expenses with future sales income. | Borrow money and pay it back plus a fee with a percentage of your future revenues | Visa, MasterCard or debit sales each month of up to $5,000 for merchant cash advances | Up to $250,000 per location | No interest charged but you'll incur a fee for service. |
Am I eligible for an iCapital business loan?
To apply for an iCapital business loan, you need to meet the following criteria:
Own a business that has been operating in Canada for at least 6 months
Be at least 18 years old (and 19 in some provinces)
Have at least $100,000 in total revenue in the past 12 months for business loans or $5,000 for merchant cash advances in monthly Visa, MasterCard or debit sales
You can't have any open bankruptcies
Required documents and information
Government-issued ID. You'll need to submit a piece of ID like your licence or passport to prove your identity.
Business bank statements. You'll have to show that you meet the requirements for annual or monthly income, based on which kind of loan you want to take out.
Other financial documents. Depending on how much you're asking for, you may be asked to supply other official documents (like your company tax returns).
Business plan. It might also help to develop a business plan to show how you plan to grow your business and your revenue, although this isn't required.
How much does an iCapital Business Loan cost?
The cost of an iCapital Business Loan depends on how much you borrow, your interest rate and loan term. As an example, let's say you borrow a $50,000 secured business loan from iCapital at 9.99% over 24 months. The monthly cost would be $2,307.02, with a total interest paid of $5,368.37.
Calculate your iCapital monthly payments
Your loan
Loan amount
Loan terms (in years)
Interest rate
You can expect to pay back
$
per month
Based on your loan terms
| | |
| --- | --- |
| Principal | $ |
| Interest | $ |
| Total Cost | $ |
How to apply for an iCapital business loan
If you think that an iCapital business loan is the right fit for you and your business, you can apply for a loan quickly and easily.
Complete the online application, which includes providing your name, email address, personal details, proof of ID and relevant documents.
Review and submit your application.
Get an automatic estimate to show how much you would have to pay back each day.
Get verified and approved in as little as 24 hours if you're eligible for a loan.
Compare other business loans
Frequently asked questions