HSBC Premier Mastercard review
Receive extensive travel perks, premium insurance coverage and cashback rewards with the HSBC Premier Mastercard.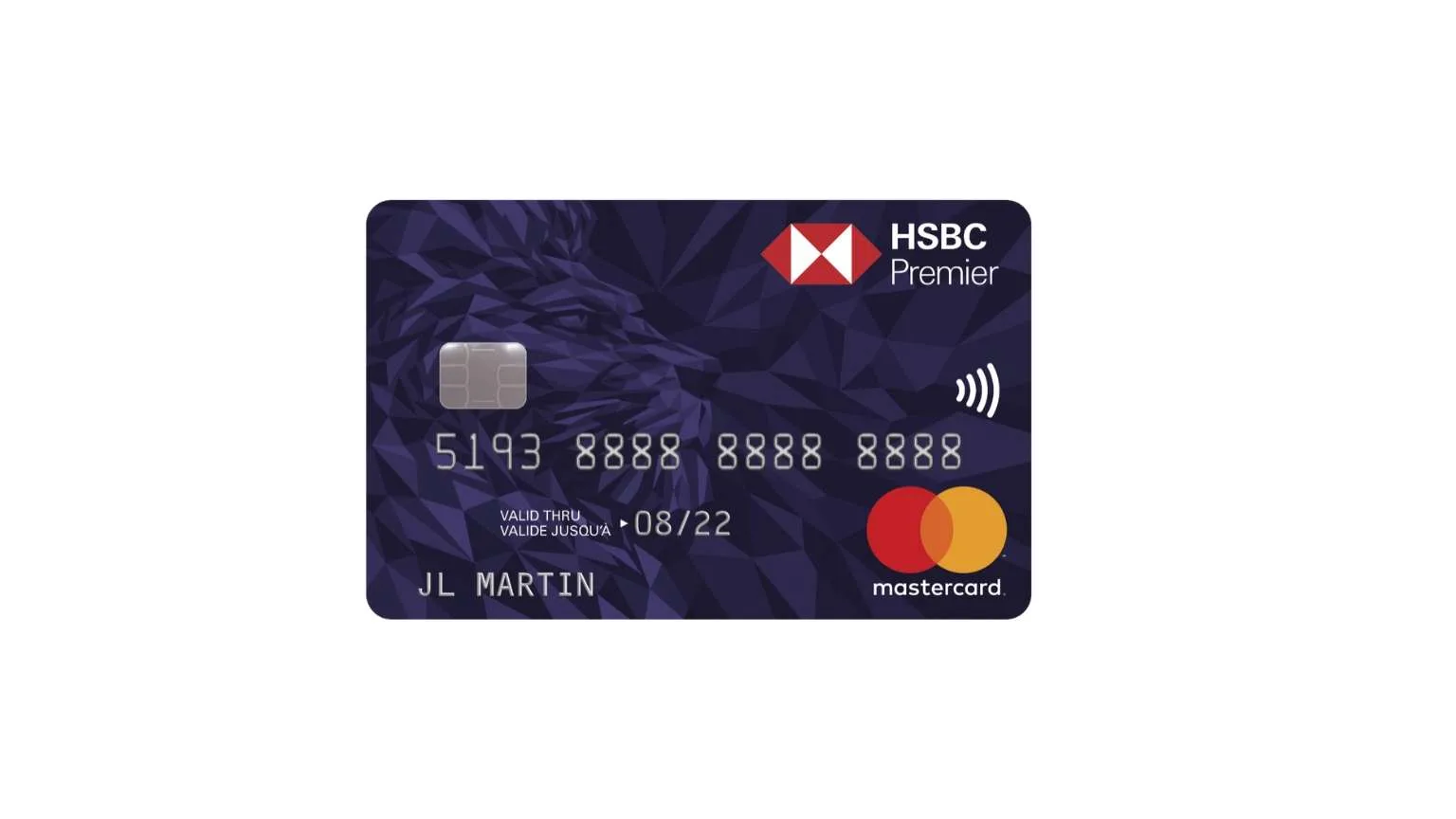 Please note: All information about HSBC Premier Mastercard has been collected independently by Finder and this product is not available through this site.
The HSBC Premier Mastercard isn't your typical credit card. It's reserved for HSBC's Premier account holders who maintain at least $100,000 in cash deposits or investments at the bank If that's you or if you can prove ownership of $100,000 in assets at any Canadian financial institution, the Premier Mastercard could be your ticket to savings and unique travel perks.
Find out if the HSBC Premier Mastercard is right for you.
30-second take
Consider this card if you like to travel in style and comfort as it's loaded with complementary benefits at airports and hotels.
Choose something else if your net worth is less than $100,000.
You must be a Canadian resident and the age of majority in your province to apply for the card.
The basics
On the face of it, the HSBC's Premier Mastercard doesn't offer nearly as many reward points as some of its competitors. The HSBC Premier Rewards Program lets you earn 0.75% reward points for every $1 of eligible purchases. For business executives and higher net-worth individuals, the devil is in the details.
This HSBC card offers travel benefits and insurance coverage that are rarely matched in the credit card industry today. If you sign up now, you can also receive 5,000 bonus points without having to worry about annual fees.
The HSBC Premier Rewards Program is no slouch, either. The points you earn can be converted into flights, financial rewards and merchandise.
The perks
Get cash back. Account holders receive a full 0.75% cash back rebate on eligible purchases without having to worry about tiers or caps.
Extensive insurance coverage. This Mastercard offers the following insurance coverage for up to 17 days per trip: ambulance expenses, hospital room changes, medical treatment, X-rays, emergency accommodation and emergency dental expenses
Travel benefits. Complimentary membership to the LoungeKey program, unlimited Wi-Fi at airports and a 10% discount on select hotel bookings are all included with this card
No fees. Primary cardholders and authorized users pay zero annual fees.
Bonus rewards. If you sign up now, you can get 5,000 bonus rewards that can be redeemed for travel, financial rewards, gift cards and merchandise
What to watch out for
High interest rates. If you carry a balance on your HSBC Premier Mastercard, it'll cost you. Expect to pay 19.99% interest on purchases and 22.99% on cash advances.
High barrier to entry. To be eligible for this card, you need to have a net worth of at least $100,000
What should I know before I apply
How to apply
Visit the HSBC Premier Mastercard

webpage

.
Click "Apply now."
Fill out the standard credit card application, which should take five minutes to complete.
The bottom line
HSBC's Premier Mastercard isn't for everyone, but if you pass the minimum eligibility requirements, it could be your ticket to an elite travel experience. From the extensive insurance coverage to the travel perks, this Mastercard is reserved for frequent flyers who like to arrive in style. If that's not what you're after, you should consider some of HSBC's other travel Mastercards instead.