How to send money home for the holidays from Canada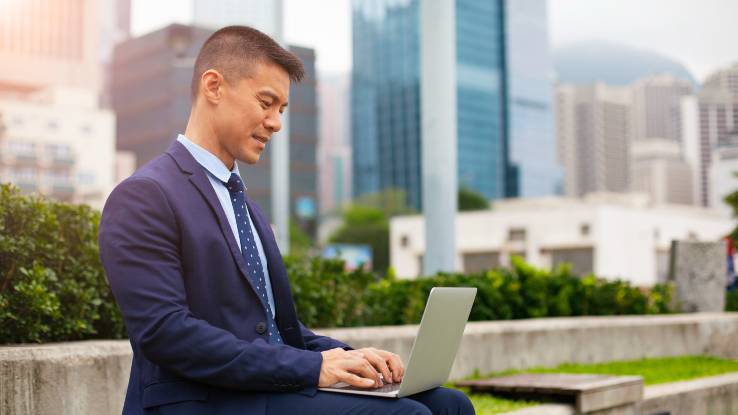 How you can save when sending money abroad for festive occasions.

This guide is sponsored by Simplii Financial Global Money Transfer, t

he no-fee international remittance service that allows clients to send money to over 120 countries. New clients can earn up to $650

†‡

with their first global money transfer

. Learn more.
Holidays are a time for gift giving, no matter where you come from. And because Canada has one of the largest and most diverse immigrant populations of any country in the world, there are many occasions when you might want to send money home to friends and family.
The good news is that sending money overseas has become cheaper and more convenient. There has been a jump in the number of new fintech companies that help you send money abroad from the comfort of your home.
A money transfer service like Simplii Financial's Global Money Transfer allows you to send money overseas without visiting a bank branch. To use this service, you have to be a client with Simplii. The money transfers usually take 1-3 days to go through. And while Simplii doesn't charge any transfer fees, you'll pay a markup to exchange your money into the local currency.
One feature that differentiates Simplii from other providers is the ability to send money directly to a Visa card. This means you don't have to provide detailed banking information, like you would using most other money transfer platforms. Instead, all you need is a Visa card number. First, you have to access the Simplii website or mobile banking app. Then, when setting up a recipient, instead of choosing to send the money directly to a bank account, select the Visa card abroad option. You can also select the type of card (debit or credit); then add the 16-digit number to complete the transfer. Simplii says it takes 30 minutes to send money to a Visa debit card and 48 hours to transfer the cash to a Visa credit card.
Simplii offers other special benefits in advance of festive celebrations. For example, there is a higher daily limit of $50,000, and you can send US dollars to over 60 countries (of course, you can still simply send money in the local currency of those countries). Plus, there is currently a cashback reward of up to $300 offered to those sending money overseas with Simplii for the first time – though it does depend on how much you send. Please see the Simplii website for more details about this offer.
Without being specific, Simplii says it normally offers discounted exchange rates for 2 to 3 weeks in advance of major holidays around the world. We list some of the biggest upcoming global holidays below. If you wish to send money home to friends or relatives, be sure to check with Simplii or other money transfer companies for discounts on exchange rates or other available perks.
China: Golden Week (1-7 October) and Lunar New Year (1 February 2022)
You can send up to $6,000 per transfer. The maximum amount you can send to China in a 24-hour period is $30,000. Remember that the Chinese government does place limits on how much money its citizens can receive from abroad. A person in mainland China can only receive a total of USD$50,000 in 1 calendar year period. You can also send money directly to a Visa card for recipients in China.
Latin America: All Saints Day and Day of the Dead (1-2 November)
With Simplii Financial, you can send money to many countries in Central and South America. You can send money directly to a Visa card to recipients in Mexico, Argentina, Chile, Costa Rica, the Dominican Republic, Ecuador and Peru.
India: Diwali/Deepavali (4 November)
Using a Simplii Financial Global Money Transfer, you can send cash to a bank account in India if you have all the necessary information.
Bottom line
A Simplii Financial Global Money Transfer allows you to easily send money to your family back home without stepping foot in a physical bank branch. Create your Simplii Financial account today to start sending money home for the holidays.
Finding the best way to send money to loved ones abroad can be time-consuming and costly, but you can learn more about it in our A-Z listing of country-specific money transfer guides.
SPONSORED: Fee-free services and special offers can help you save on your next international money transfer.
Read more…
†‡Conditions apply. Limited time offers. Must complete eligible activities.