Common bank fees and how to avoid them
Without care, these fees can put a serious dent in your savings.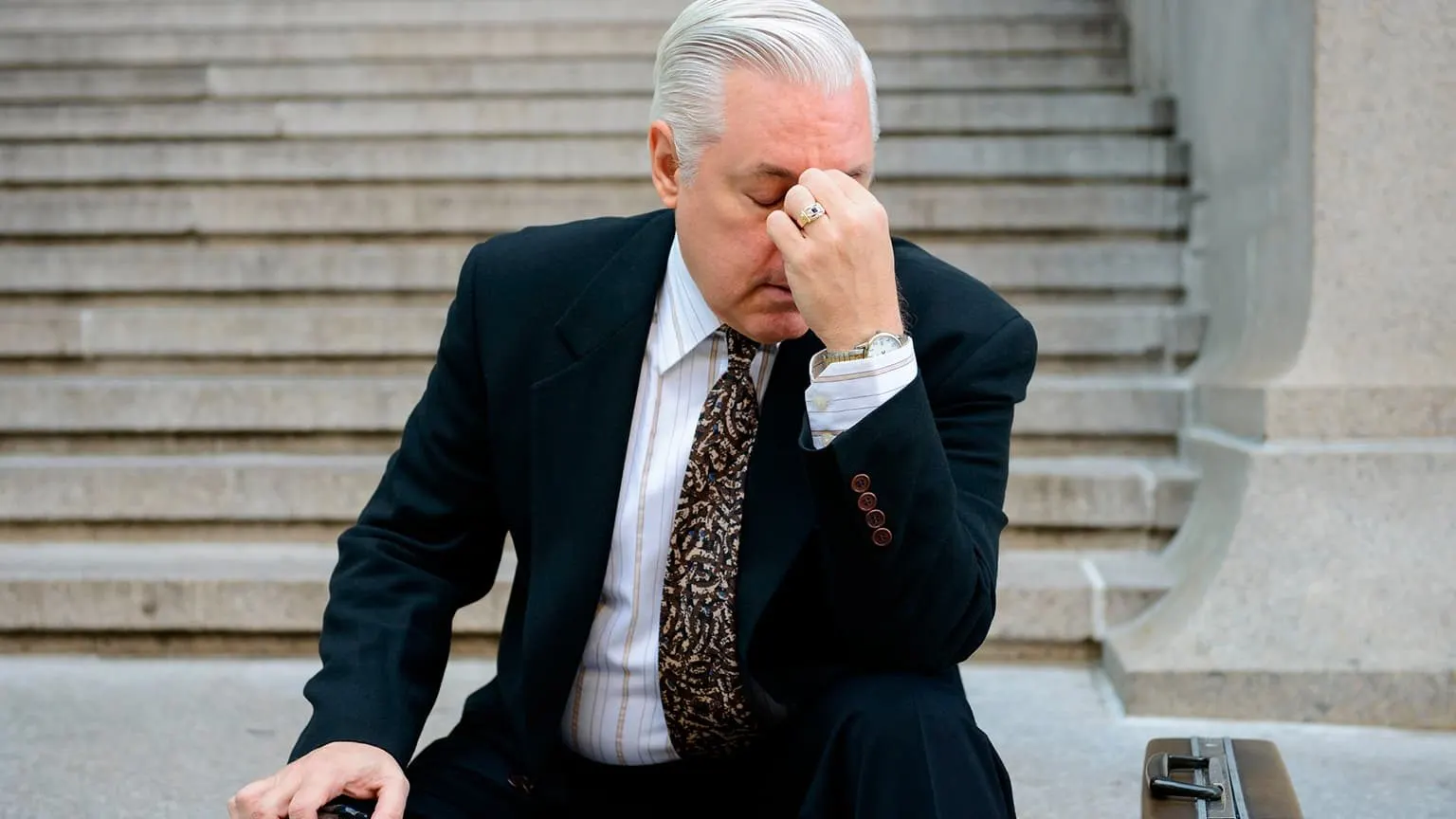 If you've ever drawn more money from your bank account than is available, you know the debilitating sting of a bank penalty fee. Sure, these are meant to be one-off penalties, but these fees can quickly add up, accrue interest and make it increasingly difficult to regain your financial footing. Here's a definitive list of bank penalty fees you could encounter and how to avoid them.
What are some common bank fees?
The range of penalty fees that could apply to your bank accounts varies depending on your financial institution. But here's a list of fees you may want to watch out for.
A

Account closure fee.

Some banks charge a fee of around $25 if you decide to close your account within 90 to 190 days of opening it. This is to discourage people from taking advantage of new-customer bonuses

.

ATM fees. Your bank will usually charge you a fee of around $1 – 2.50 each time you use your debit or ATM card at a non-network ATM.
ATM operator fees. Just as your bank will charge you for using non-network ATMs, the ATM's owner may charge you a fee too. This means you could pay an additional $3 operator fee on top of the non-network fee.

B

Bill pay fee. Most banks offer online bill pay services for free. But you may pay an additional fee if you need to expedite or overnight a payment. If you do, it'll usually cost around $10.
Bank draft fee. If you're making a large purchase and need a bank-issued bank draft, expect to pay a fee to get one.

C

Card replacement fee. Some banks replace your debit card for free if it's lost or stolen. But others may charge you around $5 to $10. You could pay even more if you need your card overnighted.
Cash deposit fee. Business account owners have a set amount of cash they can deposit into their accounts for free each month. Once they hit this limit, they pay a fee for additional deposits

—

could be around 30 cents for every $100.
Cheque image service fee. When you cancel a lost cheque, the bank may send you an image of the canceled cheque along with your monthly statement. If you opted for paper statements, you'll pay a fee for this image

—

usually around $3.

E

Early withdrawal fee. If you need to withdraw money from your GIC before it matures, expect to pay an early withdrawal penalty equal to 30 to 365 days' interest depending on the bank and term length. The only exception is if you open a no-penalty GIC.
Extended overdraft fee. Most banks charge a fee each time you overdraw on your account. But some

banks take it a step further by charging a daily penalty fee of around $5 if you don't restore funds to your account quickly enough.

F

Foreign transaction fee. Depending on your bank, you may pay a foreign transaction fee when you use your debit card overseas

—

usually anywhere from 1% to 3%.

I

International fees. Common bank fees in Canada usually cost a little bit more when you travel overseas. For example, you could pay a higher ATM fee, wire transfer fee or when you're traveling abroad than you would if you were in Canada.
Investigation fee. If you suspect you've been a victim of fraud, you can request to have your bank investigate it. But you could pay around $25 an hour to have them do it.

L

Late payment fee. Some banks charge for extra services like safety deposit box rentals. If you're late paying these fees, you could pay a charge.
Legal processing fees. If there is a garnishment, tax levy or court order against your bank accounts, you could end up paying a fee as high as $75 for each order

—

regardless of whether the funds are actually paid.

M

Money order fee. You can buy a money order almost anywhere

—

at the post office, retail stores, the supermarket and even your bank. Fees vary.
Minimum balance fee. Some banks expect you to keep a certain amount of money in your account at all times. If your balance dips below this limit, you could pay a fee of around $5 to $25. Most banks either charge a monthly maintenance fee or a minimum balance fee

—

usually not both.

N

Nonsufficient funds fee. You'll get this fee when you write a cheque or make a debit card transaction that's not covered by sufficient funds at the time of payment. Your bank typically returns the payment instead of covering the overdraft for you. But it still costs the same as an overdraft fee

—

usually around $35.

O

Overdraft fee.

You'll pay an overdraft fee when you withdraw more from your bank than is available and the bank covers the difference. These fees are usually charged on a per-transaction basis and can cost around $35 each.

P

Paper statement fee.

While not exactly a penalty, some banks could tack in a minor charge to your account if you choose to receive your statements in paper instead of online. This fee is typically around $2.

R

Returned deposit fee.

This bank penalty fee applies when someone else writes a cheque to you but their account doesn't contain sufficient funds to cover it at the time you present it for payment.

S

Stop payment fee.

This happens when you write a cheque and then decide to cancel it. If the cheque is presented for payment after it has been stopped, you may be liable for another $15 to $35 fee.

W

Wire transfer fee. If you want to instantly send money to someone else, you can do so using a wire transfer. The price varies depending on whether you're sending or receiving a transfer and whether it's domestic or international. No matter how you slice it, you can expect to pay anywhere from $10 to $40.
How to avoid bank fees
Here are some ways you can guard against being hit by bank penalty fees:
Compare products. Compare banks to find one with the fewest fees or the lowest charges on those fees. You may have to do some digging, but some institutions offer fee-free accounts.
Read the fine print. Go through your bank account's Fee Schedule and Product Disclosure Statement to learn applicable fees and if you can reduce or avoid them.
Contact your bank. Contact your bank to dispute charges you think are incorrect or unfair. Sometimes, all you need to do is explain your situation and ask the bank to reverse the charge.
Know the state of your accounts. Know how your income stacks up against your expenditure and never assume money due has entered your account without checking first. Regularly review your account details so you're aware of what's going out and coming in for each account. This will allow you to budget accordingly and could help you avoid penalty fees as a result.
Opt-out of overdraft protection. Avoid overdraft fees easily by simply not opting-in for the service. By opting out, charges that would bring your account balance below $0 are automatically declined. You can arrange this when opening your bank account.
Set up alerts. Turn on email or text alerts and get notified when you have a low account balance, get a direct deposit, make a withdrawal, and more.
Compare bank accounts with no fees
Bottom line
Bank penalty fees can be a nasty surprise if you're not aware of them. But understanding what these fees are, and when they may apply to your specific accounts, will help you avoid and reduce these costs. If you want to avoid common fees altogether, compare fee-free chequing accounts or fee-free savings accounts to see if there's one that suits your needs.
Frequently asked questions
More guides on Finder
Ask an Expert
You must be logged in to post a comment.