RBC home insurance
How RBC home insurance can protect against financial losses if your home or belongings get damaged.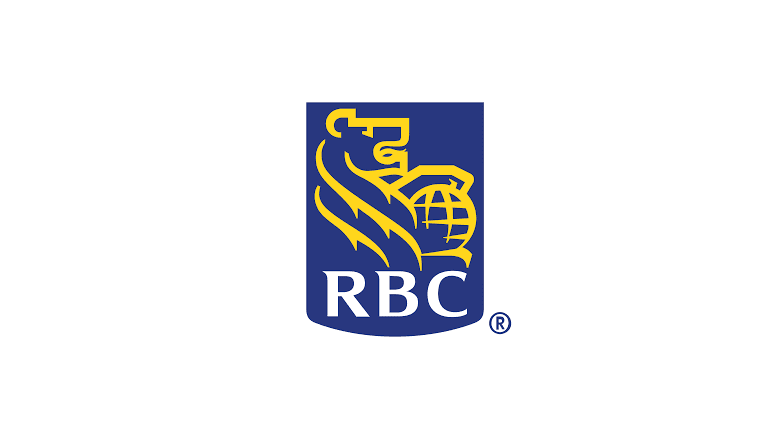 If you want to lock in comprehensive home insurance from a reputable "Big Five" bank, you might want to check out RBC home insurance. Find out what kind of coverage you might be eligible for as well as what's covered under the basic plan.
What is RBC home insurance?
RBC home insurance is offered by the Royal Bank of Canada and is designed to protect you against financial losses in the event of damage to your home or belongings. RBC offers a basic plan for home insurance, but you'll be able to add extra coverage to protect against events like earthquakes, water damage and even identity theft if you pay more.
With all forms of RBC insurance, you'll only be able to claim a certain amount back for every category of expense. For example, you'll get 100% coverage for replacing or rebuilding your home but you'll only be able to claim up to 80% of this amount for your lost or damaged belongings. You should make sure to consult your policy carefully to understand your coverage amounts for each category.
What insurance coverage options does RBC offer?
RBC offers a wide range of coverage options for its most basic insurance.
All perils. Provides 100% coverage against loss and damage to your home and belongings, except against exclusions mentioned in your policy.
Personal liability. Gives you liability coverage if a visitor gets injured in your home.
Additional living expenses. Pays a portion of your temporary accommodation if you have to move out of your home while it undergoes repairs.
Property in your vehicle. Covers against theft or damage of any property left in your vehicle, whether it's parked in your driveway or away from your home.
Water damage coverage. Provides coverage for events like sewer back-up and water overflowing in the house.
Are there any special add-ons available?
If you're looking for a wider range of coverage, you can choose to add extra forms of insurance to your RBC home insurance package.
Sewer back-up coverage. Protect yourself against sudden sewer or sump-pump back-ups with funding for water removal and damage.
Above-ground water. Get coverage for above-ground water damage due to torrential rains, spring thaws or overflowing rivers and lakes.
Personal valuables coverage. Protect special belongings in your home like jewelry and other expensive items with higher limits for payouts.
Home business extension. Purchase additional coverage to protect any business supplies or equipment you may keep in your home.
Glass breakage deductible. Reduce the deductible you have to pay if a window or storm door gets broken in your house.
Identity theft recovery. Recover your stolen identity and get coverage for the costs associated with identity theft.
Earthquake coverage. Secure additional coverage to protect against damage or losses due to earthquakes.
Home repair bundle. Get coverage to pay for minor repairs in your home before they lead to a larger claim.
What exclusions do I need to know about?
When you sign up for your insurance policy, you should keep an eye out for any exclusions that may apply to your home insurance. These can include:
Natural disasters. You typically won't be covered for natural disasters like earthquakes or floods unless you pay extra for this type of insurance.
Lack of routine maintenance. You may not be approved for a claim if you fail to schedule preventative maintenance for your home or property.
Improper maintenance. You could be denied support if any maintenance you've done to your home hasn't been carried out by a licensed professional.
Damage caused by pests. You may not be covered for losses related to damage inflicted by rodents, insects or other pests.
Fraudulent losses. You won't be reimbursed for any claim that you make fraudulently.
What do customers say about RBC home insurance?
RBC is one of Canada's most reputable banks and provides financial services to millions of Canadians each year. That said, RBC's home insurance gets low reviews on independent insurance review sites like InsurEYE and the Better Business Bureau.
While some customers seem pleased with the rates on offer from RBC for home insurance, many others seem unhappy with the level of customer service provided. In particular, there are complaints about difficulties reaching an agent. There is also negative feedback about long processing times for claims (if they get approved at all).
How to apply for RBC home insurance
If you're interested in applying for RBC home insurance, you'll need to follow a couple of simple steps to apply.
Use the online application to provide personal information like your name, email address, proof of ID and relevant documents.
Review and submit your application.
Get verified and negotiate the terms of your home insurance with RBC.
How to contact RBC
If you want to file a claim or if you have questions about the details of your policy, you can contact RBC by phone or email to speak to an agent. Just make sure to have your personal information and policy number on hand for faster service.
You can also sign in to RBC's online service to get information about your coverage and exclusions. This service lets you review your billing details, modify your payment plan, view previous claims and chat with a licensed advisor about your policy.
Benefits and drawbacks of RBC home insurance
Benefits
Easy application. It's easy to apply for a home insurance quote with RBC's user-friendly application.
Many coverage types. You'll get protection for your home and belongings, as well as extra costs like personal liability, living expenses and rebuilding costs.
Vehicle insurance. You'll be covered for theft or damage of any property left in your vehicle, whether it's parked in your driveway or away from your home.
Additional add-ons for special protection. You'll have the option to pay a little bit more to get extras like earthquake and water damage insurance.
Drawbacks
Limited transparency. There are no pricing schedules online so it can be difficult to know how much you'll have to pay for your policy.
Some exclusions apply. You'll need to go through your policy with a fine-toothed comb to find out what exclusions apply to your home.
Need to pay for extras. Any add-ons you apply to your policy will cost you more than what you'll pay for basic insurance.
Mixed customer reviews. While there's some positive feedback, RBC home insurance has a low rating on several insurance review sites.
Limited customer service. One of the main concerns put forward by customers is the lack of prompt and reliable customer service.
Bottom line
RBC offers a basic home insurance package with plenty of extras to fit every budget. Learn what coverage you could be eligible for and find out how you can apply for RBC home insurance today.
Frequently asked questions
Read more on this topic