How to finance a gym franchise
What does it take to open a gym franchise? We've got the answers.
SharpShooter Funding Business Loan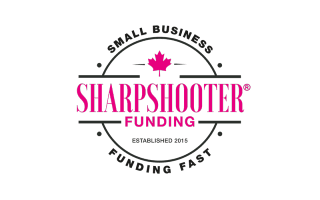 Borrow from $1,000
Free online loan quote
Quick application process
Go to site
Gyms have seen a steady increase in membership in the last few years. Canadians interest in a healthy lifestyle has only continued to grow, resulting in a search for the place to work out. If you're interested in starting your own business but aren't sure how to find financing or you'd like some support in running your first gym, a franchise can be a great place to start. We'll introduce you to the costs of buying into a franchise and how you can finance your next big business venture.
What do you want to learn about first?
What are the costs of starting a gym franchise?
The total cost of a gym franchise varies by brand, but you should expect to pay anywhere from $45,000 to $400,000 to get started. Common starting costs include:
One-time franchise fee. You'll need to pay a franchise fee to use the franchise's trademarked brand. This fee typically costs between $10,000 and $55,000.
Equipment. If your franchisor doesn't provide you with equipment, you'll need to outfit your gym with new facilities to bring in members. This typically costs between $30,000 to $50,000 for an average gym space of 4,000 square feet.
Security deposit. Some franchisors help you purchase or rent the space for your gym, but others may consider that your responsibility. In addition, some commercial spaces require a security deposit of at least three months' rent.
Legal costs. You may be responsible for the cost of preparing legal or leasing documentation. You'll also need to have the appropriate business insurance, licences and permits.
Liquid assets. Franchisors generally require franchisees to have liquid assets ranging from $300,000 to $1.5 million+.
You'll also need to factor in the price of maintaining your gym. When developing your business plan, consider how you'll tackle your:
Monthly franchise fee. Your franchisor may charge you a standard monthly fee or a percentage of your revenue. How it works depends on the franchise you buy into.
Working capital. The amount of working capital you'll need depends largely on how long it takes for you to drum up business and customers. The franchise you're buying into should be able to shed some light on this timeframe based on the experience of previous franchisees.
Staff costs. The importance of having a good team can't be overstated. Between friendly sales representatives, knowledgeable trainers and hands-on custodians, paying your employees is a big cost that should be one of your top priorities.
Rent. Unless you're buying the building outright, you'll end up paying rent. This cost depends entirely on your area and location, so create your budget accordingly.
Franchise fees for 5 popular gym franchises in Canada
Compare the franchise fees of five popular gym franchises below. Keep in mind the franchise fee is a one-time charge paid to join the company's organization. It's only a portion of the initial costs when opening a franchise.
| Company | Franchise fee |
| --- | --- |
| Orangetheory Fitness | Approx. $55,000 |
| Planet Fitness | $10,000 |
| Crunch Fitness | $25,000 |
| LA Fitness | $15,000 – $30,000 |
| World Gym | $25,000 |
These details are accurate as of September 2019.
Are fitness franchises profitable?
Before you invest in a franchise, do some research on the company. What are the opinions of people in online forums? There's no point buying into a franchise that has a terrible reputation among customers and former employees.
Once you've settled on a franchise and are ready to take the first step, consider the location, competition and convenience for customers. Like any business, your plan should take into account the demographics of the area and what people expect from a gym, whether that's a fully-equipped health centre or a minimalist space to get into shape. Think about how you'll differentiate your gym from others in the area. Are you offering any bonuses like a low monthly fee or a small spa? Are you in a location that receives a lot of foot traffic? All of these factors will play into the profitability of your fitness franchise and could influence the success of your business.
Compare your options for financing a fitness franchise
Representative example: Mitzi opens up a gym
Mitzi, a personal trainer and fitness enthusiast, wants to open a women's gym franchise in the downtown core of her city. Franchise fees alone will cost around $40,000.00, while a commercial business lease in the area she's looking at will cost around $2,300.00/month. Along with all the other expenses of opening a gym – including equipment, staffing, insurance and administrative costs – Mitzi figures she'll need about $200,000.00 to support her business for the first year while it grows.
She applies for a business loan from a local bank and is approved, thanks to her solid credit score and compelling business plan. Mitzi signs the loan documents, and the funds are deposited into her account within a couple of business days.
| | |
| --- | --- |
| Cost of purchasing a pharmacy | $200,000.00 |
| Loan type | Business loan (term loan) |
| Loan amount | $200,000.00 |
| Interest rate (APR) | 8.40% |
| Loan term | 8 years |
| Additional fees | Origination fee of 3.00% ($6,000.00) |
| Monthly payment | $2,868.17 |
| Total loan cost | $275,344.32 |
*The information in this example, including rates, fees and terms, is provided as a representative transaction. The actual cost of the product may vary depending on the retailer, the product specs and other factors.
How do I pick out the right loan?
Not everyone has hundreds of thousands of dollars in liquid assets to sink into a gym franchise. When you're ready to submit a loan application, consider these important questions:
Do you have assets to use as collateral? If you don't have any exercise equipment or other collateral to open your franchise, consider an unsecured business loan. If your franchise requires a certain amount down or you need to renovate the space to include a locker room or class space, an unsecured loan can help.
Do you have a residential or commercial property, or any assets like gym equipment? If you have other gym spaces or treadmills to use as collateral, you may consider a secured business loan to fund your franchise. Not only will you receive potentially lower rates, but you could receive a higher loan amount, allowing you to finance anything from a specialized trainer to a membership bonus. Keep in mind you can lose your collateral should you default on your loan repayments.
Do you want continued access to credit? Not sure how much you need to borrow or want access to funds as you grow your business? A business line of credit might suit your needs. You can draw on your your line of credit as you need money, and you'll only pay interest on what you actually borrow. This is great for financing repairs to workout machines or running new membership specials.
What do lenders look for in a borrower?
A lender wants to know that you're capable of running a a gym before extending you a loan. You'll have to meet a few basic criteria in order to apply.
You'll need evidence of working capital and liquid assets for the franchise.
You should have at least two years of personal or business financial statements.
Experience running a gym or managing a similar business.
You should have a clean credit history and a decent credit score.
A business plan with cash flow projections and revenue forecasts.
A good idea of which franchise you'll contact and why.
What gym equipment does my fitness centre need?
As a gym owner, you'll no doubt be well aware of the equipment needs of your business. The good news is that there are financing options available to help you purchase all the essential items that any successful gym needs, including:
Treadmills
Exercise bikes
Ellipticals
Cross trainers
Steppers
Indoor cycles
Gym benches
Weights, dumbbells and bars
Circuit training
Multi gyms
Strength equipment
Lockers
Rowing machines
Boxing and martial arts equipment
Pilates equipment
Aquatic fitness equipment
Floor mats and Swiss balls
Massage chairs and benches
Medical rehabilitation equipment
Office desks, tables and chairs
Equipment for an on-site cafe or shop
Cash registers and point-of-sale payment devices
How does financing equipment work?
When you get equipment financing, some lenders will require you to provide a small down payment of 10% to 20% of the total cost. Your equipment acts as security for your loan, giving you access to lower rates than an unsecured loan. This means you can buy your ellipticals, weight machines and treadmills all at once and pay them off over time.

Should I consider opening my own gym instead?
Whether you choose to buy a franchise or open your own gym is entirely up to how you see yourself running a business and how you want to spend your money. Both have their own benefits, so weigh your options carefully before committing.
Pros and cons of a starting a franchise:
Higher chance of success. You get to use your franchisor's tried and tested business model.
Brand recognition. Customers may be more likely to choose a gym with a brand they are familiar with.
Potential financial assistance from the franchisor. You may be able to get a loan from your franchisor to help with start-up costs or for equipment.
Less creative control. You'll have to follow the rules laid out by the franchisor in how you run the business.
Franchise fees. You'll have to pay initial and ongoing fees just to use the company brand name.
Widespread brand damage. You run the risk of bad publicity from other gym franchises or the corporate office negatively impacting your own business.
Pros and cons of a starting your own gym:
Creative control. You can decide exactly how you want to run your business.
Professional independence. You can grow your business to align with your personal career goals.
Work flexibility. Although initially starting up your business may be very time consuming, once your business is established, you may be able to establish flexible working hours.
Low success rate. Unfortunately, most startup businesses fail within the first few years.
Hard work. Coming up with your own business model, drumming up business, establishing brand recognition and finding your own financing options – it can all be really hard work.
Can be expensive. Lending to a startup can be more risky for lenders. Generally, that results in more expensive loan options.
Bottom line
Gyms are a booming business across Canada and can be a solid franchise option for people looking to get into the industry or expand their current options. The total investment costs vary, but you have a range of loan options available to help you fund your venture. Browse our business loans page to find out more information on the different types of loans available, or check out our franchise financing guide for tips on industry-specific franchises.
Frequently asked questions
Ask an Expert
You must be logged in to post a comment.