Finder is committed to editorial independence. While we receive compensation when you click links to partners, they do not influence our content.
Getting a prepaid credit card for your teenager in 2023
A prepaid credit card can help teach your teen how to be financially responsible, without the temptation of seemingly unlimited spending.
A prepaid card – also referred to as a prepaid credit card – can be a good option for anyone without a chequing account. A prepaid card in Canada can be a great budgeting tool and a convenient way to make online or in-store cashless purchases. Many prepaid cards are attached to interest-earning money accounts. For a teenager, a prepaid card can help them learn cashless money skills while teaching them how to make Interac e-Transfers and use ATMs.
The popularity of prepaid cards is undeniable, with more than 50% of Canadians admitting to using at least one prepaid card in 2021 according to a recent Payments Canada report.(1) As a widely accepted form of payment – and a gateway to learning about online and cashless transactions – a prepaid card for your teenager can be a great tool to learn critical financial skills. Read on to learn more about how prepaid cards for teens work and for help in finding the best prepaid card for your teenager.
Are teenagers eligible for a prepaid card?
Prepaid cards typically have fewer requirements for purchase and use but that doesn't mean teenagers can use just any prepaid card. Turns out, most prepaid cards come with restrictions that limit the use of the card to Canadian residents that have, at least, reached the age of majority in their province of residence.
Age Requirements for Authorized Users on Prepaid Cards
Province of residence
Minimum Age
Province of residence
Minimum Age
Alberta
18
British Columbia
19
Manitoba
18
New Brunswick
19
Quebec
18
Newfoundland & Labrador
19
Ontario
18
Northwest Territories
19
Prince Edward Island
18
Nova Scotia
19
Saskatchewan
18
Nunavut
19
Yukon
19
However, there are prepaid cards in Canada that are available to teens. For instance, some big banks allow teens to use a prepaid card as long as a joint account holder, who is older than the age of majority, takes responsibility for the account. Other prepaid cards are available from well-known money apps, such as Mydoh and WALO.
Unfortunately, some of the most popular prepaid cards are not available to teens. This includes KOHO, EQ Bank Card and Neo Financial. These fintech money accounts exploded in popularity over the last few years due to their generous perks, low or no fees and their emphasis on digital and online banking.
To find the top prepaid cards in Canada suitable for teenagers under the age of 18, we reviewed the legal terms and card agreements for major prepaid card distributors. We recommend the best products based on this independent review process – advertisers do not influence our picks. We may receive compensation if you visit partners we recommend. Read our advertiser disclosure for more info.
Best prepaid credit card in Canada for teenagers
Overall best prepaid card in Canada for teens: Mydoh
Best money app card for teens: WALO
Best Big Bank prepaid card in Canada for teens: RBC
Best prepaid card with a fee: Vanilla Mastercard
Overall best prepaid card for teens in Canada
Best money app card for teens
Best Big Bank prepaid card for teens in Canada
Best prepaid card with a fee
Features of prepaid credit cards for teens in Canada
To find the best prepaid card for teens in Canada, consider each feature a card has to offer and confirm whether the prepaid card is available for use by minors. To help, here are seven features of prepaid cards and how they can help based on their needs and spending habits:
Reloadable cards. It's easy to load your card with funds at the time of purchase and again whenever your card is low on funds. You can usually add funds to the account over the phone, through an online transfer or through an online account.
Worldwide acceptance. Prepaid cards from Visa, MasterCard and American Express are accepted at tens of millions of shops, online stores and ATMs worldwide — making them useful for overseas travel.
Security features. Purchases are protected by the same anti-fraud measures and guarantee that Visa, MasterCard and American Express provide to credit cards — meaning you won't be held responsible for fraudulent transactions.
Age-restricted vendors. Your teen won't be able to use the card to gamble, go to the pub or pay to see adult sites.
See the transactions. You can see where your teen is spending their money.
Set limits and allowances. You can set up a monthly allowance, freeze the card and set spending limits for your teen. With some, you can control where they spend, and bar cashpoint withdrawals.
Contactless technology. Some prepaid cards come with contactless payment technology, meaning you can tap the card without entering the PIN on purchases up to $100. Although this is a convenient option, it is also a very risky option since it's a very hands-off approach to spending, meaning money can be spent more carelessly.
A prepaid card is a great tool for teens
These types of cards can be a great way to build responsibility and good money habits while teaching older kids about how debit and credit cards work.
If your child already receives a weekly or monthly allowance, you can start by putting the amount on a card and giving them access to it under supervision. Then, you can allow them to earn privileges like having the card in their own wallet or using it unsupervised.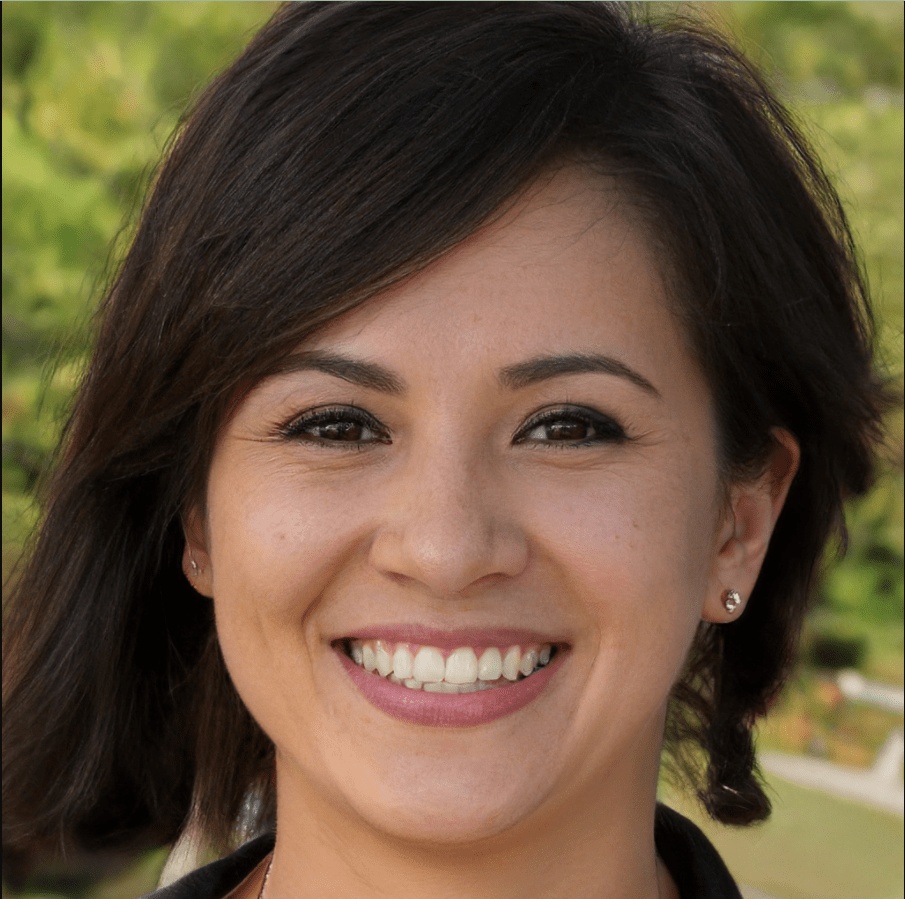 Which Canadian banks offer prepaid credit cards for teens?
The minimum age requirements for authorized users will vary among prepaid credit card companies – and even specific prepaid cards. Here's a quick summary of what to expect from the major card issuers:
Which Canadian banks offer prepaid credit cards
| Prepaid card issuer | Allows authorized users | Minimum Age |
| --- | --- | --- |
| AMEX prepaid card | No | Age of majority |
| BMO prepaid Mastercard | No | Age of majority |
| BMO Cash Passport prepaid | No | Age of majority |
| CIBC AC Conversion prepaid Visa | No | Age of majority (some exceptions) |
| EQ Bank credit card/bank card | No | Age of majority |
| RBC prepaid card | Yes | 14 |
| Scotiabank prepaid Visa | Yes | 14 |
The following prepaid cards are no longer available:
Desjardins prepaid Visa
TD prepaid Visa
CIBC prepaid Visa
Other prepaid cards for your teenager
| Prepaid card issuer | Allows authorized users | Minimum Age |
| --- | --- | --- |
| MyVanilla reloadable prepaid card | No | Age of majority |
| Nextwave Titanium prepaid Mastercard | No | Age of majority |
| Vanilla prepaid reloadable Mastercard | Yes | 14 |
Other cashless options for teenagers
If you're not interested in a prepaid credit card for your teen, there are other options to consider.
Debit cards (attached to a bank account)

Similar to a prepaid card, a debit card is another good way for a teenager to learn how to responsibly manage money. Consider a fee-free bank account that comes linked to a debit card that your teenager can use for online purchases, in-store purchases and ATM withdrawals. With no overdraft, your teenager will only have the available funds to spend.

Plus, providers like WALO and Mydoh offer a prepaid debit card combined with an accounting app that allows parents and their children to budget together.

Credit cards for teenagers

Can you get a card if you are under the age of 18 (or the age of majority in your province of residence)? No, not according to current Canadian financial regulations.

To get a traditional credit card – known as an unsecured credit card – the account holder must be 18 or older. (The rules say you must be the age of majority in your province.)

But that doesn't mean your teen is out of options when it comes to a credit card. There are many ways teenagers can get access to credit cards before they reach the age of majority.

Authorized user on a credit card account
An authorized user has access to the credit card account but is not the primary cardholder. Some credit card companies allow authorized users as young as 13 or 14. As an authorized user, your teen will have a separate card that is part of the primary credit card account.

Just keep in mind that adding a teenager as an authorized user on a credit card means you are agreeing to assume all responsibility for their spending. If they run up the charges and you can't or don't pay, this will impact your credit history and score. It's one reason why parents tend to favour debit cards or prepaid cards over authorized user credit cards for their teens.

Despite this drawback, giving your teen a credit card as an authorized user can be an excellent option for parents wanting to help their children learn about credit. To learn more, read the Finder guide on teens and credit cards.
4 key factors to consider when choosing a prepaid card for your teenager
To pick the best prepaid credit card for your teenager, keep the following factors in mind:
1. Account fees. Prepaid cards come with account fees, come with account fees, so make sure you and your teen read the relevant terms and conditions. Be sure you know what you need to pay – and when. Some prepaid cards charge you an activation fee as well as an inactivity fee or a rolling annual fee. To keep down the costs of your teenager's cashless prepaid card, read the prepaid card's fine print.
2. Foreign transaction fees. Not all prepaid cards allow the user to make purchases outside of their home country. If travelling with a prepaid card is important to your family, be sure to pick a prepaid card that offers global transactions. Just remember that foreign transactions usually incur an additional currency conversion fee. To keep costs down, consider a multi-currency prepaid travel card (or a credit card with no foreign transaction fees).
3. Daily transaction limits. Like credit and debit cards, most prepaid cards have daily limits when it comes to cashless and online transactions as well as ATM withdrawals. Make sure your teenager is aware of these restrictions, and pick a card that offers free or low-fee transactions with sufficient limits to meet your teen's needs.
4. Time it takes to reload the card. The amount of time it takes to reload funds onto the card can vary based on the card's reload method. In general, a bank transfer can take up to three business days while reloading the card in person at a store can be instantaneous. Other prepaid cards allow for automatic reloads (from savings or chequing accounts). To minimize frustration, pick a prepaid card with a transfer method that works for you and your teen.
Bottom line
If you're looking for a cashless option for your teenager, a prepaid credit card can be a good choice. Like gift cards, prepaid cards don't require you or your teen to borrow money to make cashless in-person or online transactions. Only a limited number of prepaid cards require you to register the card and no prepaid card will charge interest on charges made to the card. That's because a prepaid card works like a secured credit card – requiring money to be loaded onto the card upfront in order to use the card, like a debit or credit card. As a money tool, a prepaid card can be an excellent way for your teen to learn how to budget without the risk of overspending. Just be sure to read the fine print before purchasing this or any other credit product.
Prepaid cards for teens FAQs
More guides on Finder
Ask an Expert
You must be logged in to post a comment.