Finder is committed to editorial independence. While we receive compensation when you click links to partners, they do not influence our content.
How to finance a Ford
Compare different Ford financing options and find the best fit for you.
Need financing for a Ford?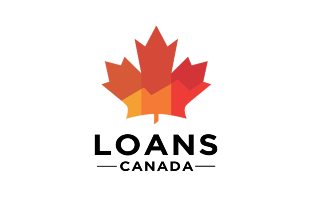 Rates from 0% - 29.99%
Loan terms from 3 - 96 months
Multiple loan offers
Go to site
Some of Canada's best-selling vehicles are made by Ford, one of the largest car manufacturers in the world. Ford makes everything from classic pickups to energy-efficient electric vehicles, and, if you're thinking about buying one, compare your financing options to get the best deal.
How to finance a Ford
If you want to get a Ford, you can buy the vehicle (own it) or lease the vehicle (rent it for a period of time). You can finance a new or used Ford through the manufacturer or a third-party lender such as a bank, credit union or online lender. Getting financing through the manufacturer is usually the fastest and easiest way, but you may qualify for better rates through an outside lender if you put in the time to compare options. Below is a breakdown of each type of financing.
Bank car loan
Banks are a good option for Ford financing if you have a strong credit score.
Competitive rates. As major financial institutions, banks can offer low interest rates.
Fixed or variable rate. You may get a choice between a fixed or variable rate. A fixed rate means your interest rate (and therefore your loan repayments) will stay consistent throughout, while a variable rate means your interest rate will shift with the markets, which can increase or decrease your repayments.
Unsecured or secured. A bank car loan may come as unsecured or secured. If it is secured, your Ford will act as collateral. If it is unsecured, then the loan has no collateral. Before accepting the offer, make sure to confirm whether the car loan is secured or unsecured.
Loan terms. Loan terms are usually up to 6 or 7 years, but try to make your loan term as short as possible so you pay less interest overall.
Credit union car loan
Just like banks, credit unions are a solid option for Ford financing if you have good to excellent credit.
Competitive rates. Credit unions can also offer some of the lowest rates.
Fixed or variable interest rate. Just like banks, you may be given a choice between a fixed rate or variable rate.
Unsecured or secured. The car loan may come as secured (your Ford as collateral) or unsecured (no collateral). Be sure to confirm with the lender.
Loan terms. Loan terms for credit union car loans are typically up to 7 years.
Membership may or may not be required. Credit unions sometimes require a membership to access their products, but not always.
Get a quote from a credit union
Coast Capital does not require a membership in order to get their car loan.
Online car loan
Online car loans are available to borrowers with good or bad credit. They are a solid option for Ford financing if you want to compare rates and terms from multiple lenders. Online car loans are usually secured with fixed interest rates. They have more flexible eligibility criteria than bank or credit union car loans, and they also have faster processing times. Interest rates will depend on your personal circumstances. If you have strong finances, your rate will fall on the lower end.
Compare car loans to finance a Ford
Personal loan
A personal loan can be secured or unsecured loan. A secured personal loan involves putting up collateral such as your house or investments, while an unsecured personal loan involves no collateral. Unsecured tends to have higher interest rates since the lender is taking on more risk without the collateral.
You can take out a personal loan through banks, credit unions or online lenders. Just like with car loans, online lenders of personal loans are more likely to approve borrowers with bad credit. Learn more about secured personal loans or unsecured personal loans.
Finance through Ford
If speed is important to you, then financing through Ford is the fastest way, but your loan may cost more overall. If you finance (i.e. buy the car), you can customize your vehicle and avoid extra charges for wear and tear or going over your mileage limit. Payments go towards equity ownership in your vehicle, and once the balance is fully paid, you own the vehicle free and clear.
Ford has a Standard Purchase financing option: Pay equal monthly payments over 12 to 84 months. Buy a new, used or certified pre-owned Ford vehicle with no kilometre limitations. For example, you can finance the 2020 EcoSport S with 3.99% APR for 84 months based on $0 down payment (subject to credit approval).*
*As of June 2021.
Lease through Ford
If you want to upgrade to a new car every few years, leasing might be a better choice. You will be subject to charges if you go over yearly mileage limits (which range from 16,000-25,000 km) or put too much wear and tear on your car, but you won't have to worry about the full maintenance and upkeep of your vehicle. Plus, you'll have the option to buy your vehicle after the lease is up, buy or lease a different one, or walk away altogether. And, if you have the insurance required by the lease agreement, you also get free Guaranteed Auto Protection (GAP), so you won't have to pay any outstanding balance left on your vehicle if it's stolen or totaled.
Deals vary by location and may require you to meet certain qualifications.
As with all loans, the rates and terms you qualify for will vary based on your credit history and financial situation.
Requirements to finance or lease a Ford
In order to qualify for financing, you must at least:
Be the age of majority in the province/territory in which you're applying.
Have a high enough income to afford repayments.
Not have any current delinquent accounts, repossessions, foreclosures or bankruptcies.
These are minimum requirements only. Other factors such as your credit score will also be considered.
Can I get 0% financing on a Ford?
Zero-interest financing is not available through banks, credit unions or online lenders since they have nothing to gain by offering it, but it is sometimes available through dealerships. At least with a dealership, you are moving their inventory. There are key points to consider about 0% financing:
0% interest may only be offered for part of the loan term.
0% interest is only available to certain models.
To be approved, you'll need spectacular credit (above 700).
Negotiating the car price will be difficult, so you may end up paying more.
The loan structure will likely be set in stone.
Before signing the dotted line for 0% car financing, be sure to compare offers from other lenders so you can be confident you've found the right deal.
Representative example: Leon buys a Ford
Leon, a resident of Ontario, runs a successful cleaning business known for using plant-based, non-toxic cleaners. He wants to buy a car to travel between job sites and is hoping to find an affordable model that will make less of an environmental impact than a traditional vehicle.
After doing some research, Leon decides to buy a Ford Fusion Hybrid SE priced at $33,000.00. He places a 20% deposit of $6,600.00 and heads to his local bank to get an auto loan to cover the rest. Because of his strong credit, Leon is approved for a loan to cover the outstanding amount plus 13% HST ($26,400.00 + $4,290.00). He also pays approximately $180.00 to register his vehicle with the provincial government – this includes the cost of license plates, a sticker and a vehicle permit.
| | |
| --- | --- |
| Cost of new vehicle | $33,000.00 |
| Loan type | Auto loan (term loan) |
| Loan amount | $30,690.00 |
| Interest rate (APR) | 5.50% |
| Loan term | 7 years |
| Additional fees | 4.00% origination fee ($1,227.60) |
| Payment amount | $441.02 monthly or $203.34 biweekly |
| Total loan cost | $37,045.68 with monthly payments or $37,007.88 with biweekly payments |
*The information in this example, including rates, fees and terms, is provided as a representative transaction. The actual cost of the product may vary depending on the retailer, the product specs and other factors.
Does Ford offer special discounts or programs?
Ford makes it easy for people with little of no credit history to own a vehicle through its programs for First-Time Buyers, Graduates and Newcomers. Plus, if you fit into one of these categories, some dealerships may offer you a discount of around $500 on a new car.
If you're a graduate, you need to be over 18 years old, employed (or soon-to-be employed) and must show proof that:
You have graduated, or will graduate within 4 months, from a Canadian accredited University undergraduate degree program, from a 2-year college program, from a 3-year CEGEP D.E.C. program in Quebec, or from a recognized military or police academy.
You are a full-time post-graduate student who has graduated from a Canadian accredited university with a Masters, Doctorate or PhD program within the last 24 months.
You are a full-time student who will graduate from a Canadian accredited University with a Masters, Doctorate or PhD program within the next 24 months.
Newcomers will need to show proof that they are:
A landed immigrant with a Permanent Resident Card IMM5688 or IMM5292;
A foreign worker with a Work Permit IMM1102 or IMM1442 ; or
An international student with a Study permit IMM1208 or IMM1442.
Some dealerships also offer discounts for active, retired and veteran members of the Canadian military, plus their spouses. Exact offerings vary between dealerships, so check with your local dealer to find out what you may qualify for.
How much are Ford cars?
The price of your Ford will vary based on where you live, your negotiation skills, condition of the car and any add-ons you choose. Below is a price snapshot based on the Ford Canada website.
| Model | Price | Body | Condition |
| --- | --- | --- | --- |
| 2021 Ecosport | $25,399 starting MRSP | SUV crossover | New |
| 2021 Escape | $27,799 starting MRSP | SUV | New |
| 2020 Fusion | $25,485 starting MRSP | Sedan | New |
| 2021 Mustang | $31,895 starting MRSP | Sports car | New |
| 2020 Fusion Hybrid | $28,375 starting MRSP | Sedan | New |
| 2018 Ford Escape | $22,588 | SUV | Certified pre-owned |
| 2017 Ford Escape | $16,995 | SUV | Certified pre-owned |
Does a new Ford come with a warranty?
Yes. The standard Ford New Vehicle Limited Warranty covers all models except the F-650/750 models, which will each have a slightly different warranty. According to Ford's 2021 Warranty Guide, the New Vehicle Limited Warranty includes coverage for:
Basic. 3 years or 60,000 km — whichever comes first
Corrosion (perforation only). 5 years, unlimited distance
Powertrain (includes the engine, transmission and front/rear/all/4-wheel drive). 5 years or 100,000 km — whichever comes first
Diesel engine. 5 years or 160,000 km — whichever comes first
Safety restrain system. 5 years or 100,000 km — whichever comes first
Aluminum body panel corrosion coverage. 5 years, unlimited km
Emissions.

Defect/performance. The earlier of 24 months or 40,000 km for light duty
Defect/performance. The earlier of 5 years or 80,000 km for heavy duty
Certain emission parts. The earlier of 8 years or 130,000 km for light duty

Hybrid/electric unique components. 8 years or 160,000 km — whichever comes first
Diesel engine unique powertrain coverage. 5 years or 160,000 km — whichever comes first
Bottom line
Manufacturer financing is one of the fastest ways to drive off in a new Ford — but it's not always the most affordable. Instead, you may want to compare car loans from different banks, credit unions and online lenders before heading to the dealership to make sure you're getting the best deal.
You might also be interested in...
Frequently asked questions
Image source: Ford's Official Page (www.ford.ca)
More guides on Finder
Ask an Expert
You must be logged in to post a comment.