The World Health Organization is encouraging governments to ask people to wear fabric face masks when out in public. Furthermore, the WHO strongly advises people who are sick or caring for someone who's sick to wear masks.
In Canada, the government recommends wearing face masks even if you feel perfectly healthy as a way to protect the people around you from possible infection. In fact, depending on where you live in Canada, you may actually be required by law to wear a face mask when out in public.
Find out where you can get hold of face masks, or how to make them yourself, from our helpful guide below. Plus, learn about the differences between different types of masks, and get tips on how to use your protective wear properly to receive the greatest protection.
Canada face mask statistics
78% of Canadian adults – the equivalent of 23,680,800 people – say they currently own either a cloth, surgical, homemade, medical grade or fashionable face mask or a face shield, according to Finder data.
The Google survey of 1,201 Canadian adults reveals that cloth face masks are the most popular, with 40% saying that they currently own one. The next most popular face mask type is the blue surgical mask (33%) followed by homemade face masks (20%).
| Ranking | Mask type | Ownership % |
| --- | --- | --- |
| 1 | Cloth mask | 40% |
| 2 | Blue surgical mask | 33% |
| 3 | Homemade mask | 20% |
| 4 | Medical grade mask (N95, KN95 etc) | 14% |
| 5 | A fashionable or branded mask | 11% |
| 6 | Face shield | 6% |
The data reveals that women are more likely to have a specified face mask than men (85% compared to 73%) and that among age groups, the 55-64 age bracket has the highest rate of mask ownership (86%), along with those 65 + (85%) and Canada's youngest adults aged 18-24 25-34 age bracket has the lowest at 72% and 73%.
Compared to 14 other countries, Canada ranks 9th, equally with the U.S. for face mask adoption, with both Canada and our neighbours to the south scoring 78%. Canada trails behind the UK (97%), South Africa (90%), Mexico (85%), Ireland (84%) France (82%) and Italy (80%) but comes out ahead of Brazil and Hong Kong (both 76%) and Australia who ranked last at 58%.
All countries with the exception of the Philippines favour either a cloth face mask or a blue surgical face mask. Cloth face masks are most prevalent in Canada, the U.S., Ireland, Mexico, Brazil, South Africa, and the UK, while the blue surgical face mask is most prevalent in Singapore, Hong Kong, France, Italy, Spain, New Zealand and Australia. Meanwhile, Filipinos are most likely to own a face shield.
Fashionable or branded face masks are most popular in the UK (25%), followed by the United States and South Africa (12% each), Canada (11%) and Ireland (9%).
Our featured products
Quickly compare face mask types
Mask type
Reusable
Disposable
Filters air?
Readily available?
P2 masks
N95 masks
KN95 masks
Cloth masks
Surgical mask
Learn more about different masks by type, including filtration and performance.
Where to buy masks online in February 2023
PPE Supply Canada
PPE Supply is an authorized supplier of face masks, rapid test kits and medical supplies in Canada.
20% off masks and rapid COVID tests (automatically applied at checkout)
Order before 11AM for same-day delivery in the Greater Toronto Area (Mon – Fri)
Priority and Express shipping available
Free shipping on orders over $99
Air Miles Reward Miles – 1 mile for every $25 purchase
PPE Online
PPE Online provides high-quality PPE and medical supplies to frontliners, businesses and families in Canada. It offers wide range of face masks – KN95, N95, P1 and surgical masks.
Canadian made products available
FDA approved masks
Free shipping for orders over $99.99
Everbright Global
Everbright Global is a Canadian company specializing in PPE products such as masks, surgical/isolation gowns and protective wear for the eyes and face.
Free delivery on orders over $80
FDA approved masks
30-day returns policy

Goltum
Goltum is a Canadian company based in Montreal that provides high-quality personal protective equipment.
Free shipping on orders over $100
Ships within 24-hours
FDA certified and their factories are on the CDC white list
Clinical Supplies
Clinical Supplies provides top quality masks, gloves and hand sanitizers. It offers Canadian-wide delivery on all orders from its warehouse in British Columbia.
Verified by Finder
Bulk purchases over 10,000 units
FDA registered KN95 masks
Quick order dispatch (1-3 days)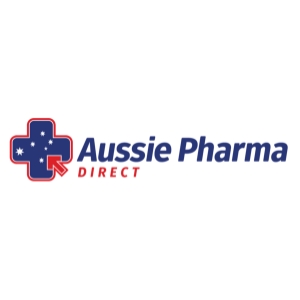 Aussie Pharma Direct
Offers quality Australian-made P2 / FFP2 respirator masks that exceed minimum N95 filtration compliance standards. They are made using cutting-edge nano-technology which means they offer high filtration, are light and comfortable plus 4 protective layers with a 3-panel design that moulds comfortably around the face yet still allows for comfort and breathability that can be worn for up to 24 hours.
Selected by Australian Olympic team as their official mask of choice for Tokyo Olympic Games
Nanofiber filter, filters >99.66% of airborne particulates
Approved by the FDA under the Emergency Use Authorization (EUA) for imported, non-NIOSH approved respirators
International express shipping available to Canada and the U.S.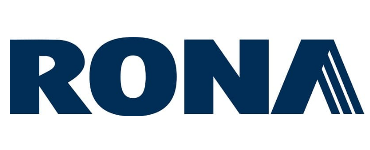 Rona
For years, Canadians have trusted Rona for their home and hardware needs. Browse through a wide variety of quality respirator masks, and have your order shipped to your home (when possible) or to a nearby store.
No extra delivery fee for items marked "Online Exclusive"
Lots of time to decide if you want to keep unused items
Ships to your home, local stores, post offices and more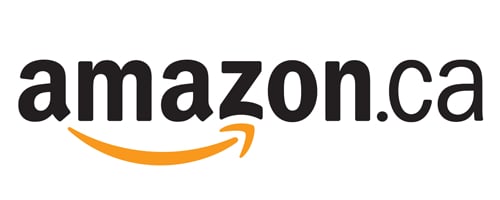 Amazon
If you're looking to save some cash while you spend, check out what's available on Amazon. You'll be sure to find an unbeatable price here!
Sign up to Amazon Prime and get free shipping and returns on millions of items
Huge product range
Easily compare prices and ratings on similar products
When it comes to competitive pricing, it doesn't get much better than eBay. Shop for respirator masks and other health and safety items here. Join in the thrill of a bidding war or browse the "Buy It Now" options to secure your purchase.
Secure site with a range of payment options including PayPal
Prices are super affordable
Helpful product reviews on site
Free delivery from selected sellers
AliExpress
With thousands of brands and millions of products, AliExpress offers a full shopping experience with loads of options to choose from. Browse through a range of protective masks at hugely discounted prices – you won't be disappointed!
Huge range of products, deals and sellers
Variety of shipping options
Competitive prices
Go to Walmart website
Walmart
When it comes to sourcing the right protective gear, Walmart won't let you down. This retailer offers a wide range of products – including respirator masks – that will help keep you and your family safe.
Competitive prices
Large range of products
Sign up to get the weekly flyer for special offers direct to your inbox
Ad match available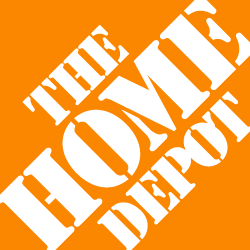 Home Depot
A dominant player on the Canadian home and hardware scene, The Home Depot has just about everything you need to conquer your next DIY project including protective gear, tools, supplies and more.
Plenty of time to return unused items (even more if you pay with a Home Depot Consumer Credit Card)
Free shipping on orders that reach or exceed a certain amount
Ship directly to your home or a nearby store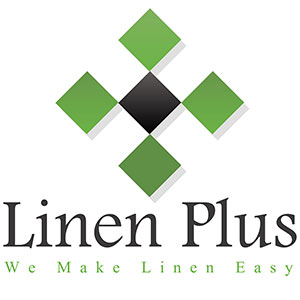 Linen Plus
Discover high-quality personal protective equipment (PPE) for clinics and hospitals and hospitality supplies for hotels—free shipping in Canada.
In stock ready to ship across Canada
Free shipping on orders over $179
Easy online ordering
3 distribution centres in Canada for next day delivery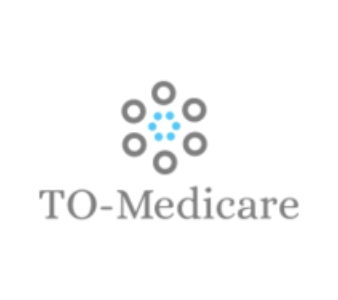 To-Medicare
Provides safety gear and products for healthcare professionals, businesses and families.
Free standard shipping for orders over $100
Orders within Canada are delivered within 1-5 business days
Wide range of PPE products to choose from
Are people in Canada required to wear face masks?
It depends on where you live. In some provinces and cities, residents are required to wear face masks when in public. The consequences for failing to follow regional rules usually involve stiff fines ranging from hundreds to thousands of dollars.
However, in other regions, face mask restrictions are reducing in response to a decrease in cases and the need to free up medical resources for other health concerns. Even so, in many such regions, business owners may be allowed to impose face mask restrictions on employees and customers at their own discretion.
Take a look at this helpful page on the Government of Canada website to learn more about masks that offer the best protection during COVID-19. You can also learn about when and how to use masks from the World Health Organization's site.
Should I wear a face mask even if I'm not required to?
The World Health Organization (WHO) strongly advises wearing a face mask if you've contracted COVID-19 or are caring for someone who is ill. The WHO further advises governments to ask people to wear fabric face masks when out in public to avoid spreading illness.
While not all masks provide the same level of protectiveness, covering your mouth and nose can help prevent moisture from breathing and coughing from traveling too far in the air. According to KK Cheng, a public health expert at the University of Birmingham in the UK, wearing a mask is more for the people around you than for yourself. Says Cheng, "It's not to protect yourself. It's to protect people against the droplets coming out of your respiratory tract."
Types of face masks: What's the difference?
There's various types of masks on the market and the best face mask for your needs could vary depending on a variety of factors, like your age, whether you're a medical worker or already sick.
Cloth masks
Cloth masks prevent large droplets released by the wearer from reaching the environment. They do not filter bacteria or viruses. Cloth masks minimise the risk of transmission by people who don't have symptoms through talking, coughing or sneezing.
Who should use a cloth mask (and who shouldn't): General population when in a public space. Consider a cloth mask if you're not showing any symptoms and are trying to protect yourself and others from catching the virus. It's not recommended by the WHO as a replacement of a medical mask.
Is it reusable? Yes
Is it disposable? No
Does it filter air? No
---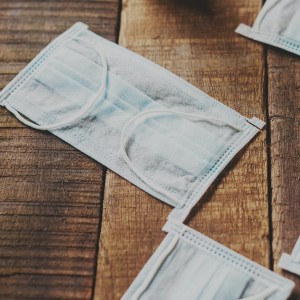 Surgical masks/disposable masks
Large droplets released by the individual wearing the mask do not reach the environment. Large droplets and splashes, which contain bacteria or viruses, are also prevented from reaching the wearer. Surgical masks are able to filter 95% of bacteria.
Who should use a surgical mask (and who shouldn't): People who are sick and caretakers. The WHO recommends medical masks to be worn by health care workers, those who are sick and those who are caring for others who are sick. It's also recommended if you live in an area where coronavirus is widespread and you're at-risk or older than 60.
Is it reusable? No
Is it disposable? Yes
Does it filter air? No
---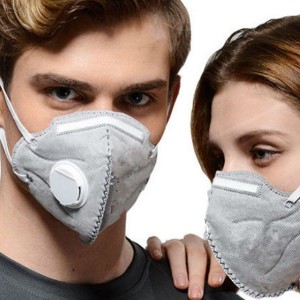 P2 masks and N95 respirators
They block out both large and small droplets from reaching your mouth and nose. N95 masks also filter out 95% of particles (including particles as small as 0.3 microns). N95 masks are tight fitting and are ideal for healthcare professionals as they can be fitted properly. These masks shouldn't be used for extended periods.
Who should use an N95 or P2 mask : Health care workers
Is it reusable? No
Is it disposable? Yes
Does it filter air? Yes
---
KN95 masks
These masks filter 95% of bacteria and are the Chinese standard for the N95 mask. They can block out both small and large droplets, filter air particles and help stop the spread of the virus.
Who should use an N95 or P2 mask (and who shouldn't): While the Australian government doesn't note the use of KN95 masks, they offer a similar performance standard to the P2 mask which is recommended for those in close contact with those who tested positive for coronavirus.
Is it reusable? No
Is it disposable? Yes
Does it filter air? Yes
---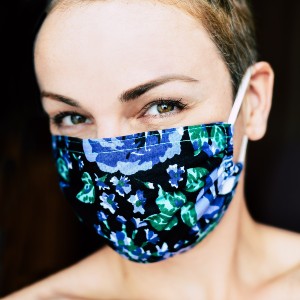 DIY masks
Masks can be made at home using an old T-shirt, bandana, coffee filter or other readily available materials, but the level of protection greatly depends on the materials used. Most DIY cloth masks can be washed and reused for weeks or even months, as long as the material maintains its integrity.
Who should use an N95 or P2 mask (and who shouldn't): The general public can make and wear a DIY mask for protection, but if you're sick or caring for someone who is, a medical-grade mask could be a better option.
Is it reusable? Yes
Is it disposable? No
Does it filter air? No
---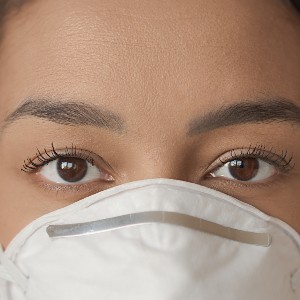 DS2 and DL2 masks
These are Japanese standard masks for protection against dust. They can filter 95% of airborne particles. They offer the same level of protection as P2 masks.
Who should use an N95 or P2 mask (and who shouldn't):Similar to KN95 masks, DS2 and DL2 masks are similar to the P2 mask which is recommended to be worn for those caring for patients who have tested positive to coronavirus.
Is it reusable? No
Is it disposable? Yes
Does it filter air? Yes
---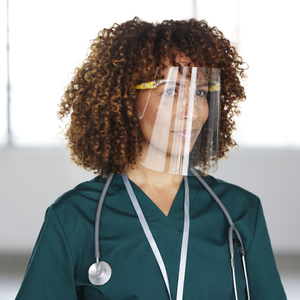 Face shields
Who should use a face shield (and who shouldn't): Those who are in constant proximity to other people should wear a face shield, preferably with a mask underneath. Face shields are not recommended for use during regular, everyday activities for which a cloth mask would be suitable.
Is it reusable? Reusable options are available
Is it disposable? Disposable options are available
Does it filter air? No
---
What's the difference between a surgical mask and an N95 mask?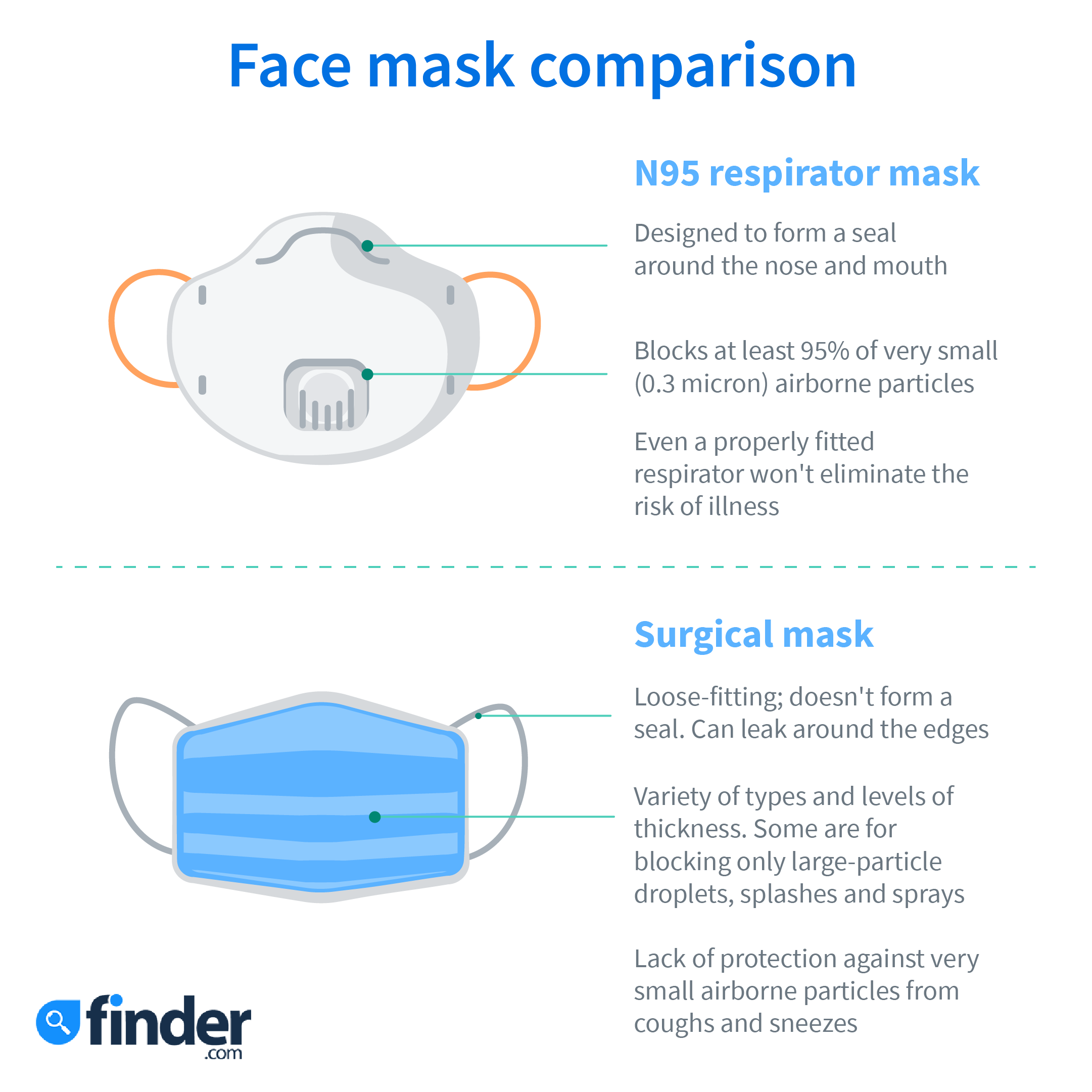 What's the difference between a P2, FFP2, KN95 and N95 face mask?
Depending on your location, different face mask types are more widely used. For example, in the United States and Canada, N95 are common; in Australia and New Zealand you'll see P2 masks more often; in China, KN95 is the standard. Mask manufacturer 3M, which specialises in filtering facepiece respirators (FFR) masks, offers the following explanation of the main differences between each mask type.
| Certification/Class | N95 | FFP2 | KN95 | P2 | Korea 1st Class | DS |
| --- | --- | --- | --- | --- | --- | --- |
| Filter performance | ≥ 95% | ≥ 95% | ≥ 95% | ≥ 94% | ≥ 94% | ≥ 95% |
| Test agent | NaCl | NaCl and paraffin oil | NaCl | NaCl | NaCl and paraffin oil | NaCl |
| Flow rate | 85 L/min | 95 L/min | 85 L/min | 95 L/min | 95 L/min | 85 L/min |
| Total inward leakage (TIL) | N/A | ≤ 8% leakage | ≤ 8% leakage | ≤ 8% leakage | ≤ 8% leakage | Inward Leakage measured and included in User Instructions |
| Inhalation resistance | ≤ 343 Pa | ≤ 70 Pa (at 30L/min)≤ 240 Pa (at 95 L/min)≤ 500 Pa (clogging) | ≤ 350 Pa | ≤ 70 Pa (at 30L/min)≤ 240 Pa (at 95L/min) | ≤ 70 Pa (at 30L/min)≤ 240 Pa (at 95L/min) | ≤ 70 Pa (w/valve)≤ 50 Pa (no valve) |
| Flow rate | 85L/min | Varied – seeabove | 85L/min | Varied – seeabove | Varied – seeabove | 40L/min |
| Exhalation resistance | ≤ 245 Pa | ≤ 300 Pa | ≤ 250 Pa | ≤ 120 Pa | ≤ 300 Pa | ≤ 70 Pa (w/valve) ≤ 50 Pa (no valve) |
| Flow rate | 85L/min | 160L/min | 85L/min | 85L/min | 160L/min | 40L/min |
| Exhalation valve leakage requirement | Leak rate ≤ 30mL/min | N/A | Depressurization to 0 Pa ≥ 20 sec | Leak rate ≤ 30mL/min | Visual inspection after 300L /min for 30 sec | Depressurization to 0 Pa ≥ 15sec |
| Force applied | -245 Pa | N/A | -1180 Pa | -250 Pa | N/A | -1,470 Pa |
| CO2 clearance requirement | N/A | ≤ 1% | ≤ 1% | ≤ 1% | ≤ 1% | ≤ 1% |
Source: 3M
How to make your own cloth face mask
If you have a small swatch of fabric about the size of a napkin, 2 elastics (hair ties or rubber bands will also do the trick), a coffee filter and a pair of scissors, you can easily make your own face mask. No sewing required! Check out our video tutorial below to see how it's done. Bear in mind that homemade face masks won't offer the same protection as medical-grade masks.
How to make your own face mask at home
Your face mask questions answered
Is a face mask effective?
According to the Center for Disease Control and Prevention, when worn in a community setting, a face mask is effective in slowing down the spread of the virus.
However, it is not a measure that should be taken instead of social distancing, frequent hand cleaning and other preventive measures put in place. A face mask is most effective when it is used in conjunction with preventive measures. Like a flu vaccine, masks help reduce your chance of spreading the virus, but there is no guarantee that you will be safe.
What type of face mask do I need?
If you are a healthcare worker, you should use an N95 or P2 mask. If you are unwell, you should use a surgical mask.
If you've not tested positive for coronavirus and don't have any symptoms, you can also wear a cloth mask.
Read our guide on best face masks to compare options and get the right fit for your needs.
How do I fit a mask properly?
When putting a mask on, a tight seal should be created against your nose and mouth. If you're using a medical mask, follow the instructions provided with your mask for a correct fit. In all cases, test that a seal has been created by exhaling heavily. Air should not escape through any cracks. If a seal hasn't been created, re-fit and test again.
How do I remove a mask properly?
First, be sure to wash your hands thoroughly before putting on your mask. When you're ready to take it off, do not touch the front of the mask — it could be contaminated. Instead, remove it by carefully. Put the mask straight into the wash if it is re-usable, or discard it, before washing your hands again.
How effective are disposable masks?
Disposable masks or surgical masks are not as effective as N95 or P2 masks. However, if you are a healthcare worker, or have flu-like symptoms, you should use one. The best way to use a disposable mask is to not touch your face, nose or eyes while you have the mask on. Don't touch the mask and use the elastic to remove it. Dispose of the mask after one use and wash your hands after disposing of it. Following these precautionary steps can increase the effectiveness of disposable masks.
How long can I wear a disposable surgical mask for?
Surgical masks aren't designed to be re-used and should be changed regularly. These masks can easily be contaminated and it's recommended to avoid touching the mask while you're wearing it or removing it to talk to someone and then putting it back on.
The WHO recommends you don't wear a mask that's damp, ripped or been within reach of others.
How often should I buy a new face mask?
It depends on the type you are using. If you're using a cloth face mask, you should wash it after every use. However, if you are using a disposable mask, it should be disposed of straight after each use.
Some re-usable face masks are only suitable for wearing a designated number of times before they're no longer effective, so if you do purchase a reusable face mask, make sure you check to see how many times you can wash it and still be protected before you need to purchase a new mask.
Will a cloth face mask keep me from getting sick?
No. Some masks are made using special materials like polypropylene (a type of plastic) and processes such as melt-blowing that make it difficult for particles to penetrate the materials and enter the wearer's body. Fabric masks like cotton masks are not similarly made and provide very limited protection against respiratory droplets entering the body.
While not all masks provide the same level of protectiveness, covering your mouth and nose can help prevent moisture from breathing and coughing from traveling too far in the air. Dr. Theresa Tam, Canada's chief public health officer, confirms that wearing both medical and non-medical masks can help prevent illness from spreading.
Dr. Tam says that non-medical masks can be worn "as an additional measure" to protect other people, however these masks have not actually been proven to protect the wearers from getting sick.
In addition to being much cheaper and more readily available than industry-standard masks, homemade masks can serve as a constant reminder to avoid touching your face in accordance with governmental and medical advisories.
If you can find a quality mask at an affordable price, it's always the better option. However, if you can't find any in stock or can't afford to pay inflated prices, a homemade version could be a good alternative.
Do any Canadian designers make fashionable cloth face masks?
Face masks may be temporarily out of stock at many stores due to increased demand. But a number of Canadian retailers – including Ellie Mae, Roots, NONIE, AI Toronto Seoul, Peace Collective and Ottawa Artisans – have been selling fashionable designer cloth face masks, some for a limited time only. Even retailers like the NBA Store and the WNBA Store have jumped on the train.
Many online stores are also selling bulk disposable masks. Certain retailers are even donating a portion of profits to charity, making it easy to give back to others while shopping for what you need. Below are a few examples of designers that sell cloth masks online:
Stephano's Tailor Shop: Family-owned upscale men and women's retailer, Stephano's Tailor Shop, is donating one mask to a local organization for each one sold. Masks cost around $14-$22 and come in a variety of styles for kids and adults.
Kwesia: Kwesia sells reversible cotton face masks in trendy African-prints for $13-$15 each. Multipacks are also available for around $70. Masks can be self-tied around the head or strung behind the ears.
Peace Collective: Toronto-based clothier, Peace Collective, sells trendy yet understated cloth masks with internal filter sheets. Masks come in packs of 2-12 and cost around US$20 to just over US$100. For each pack sold, the company is donating one mask to a frontline worker.
Roots: Buy ruggedly stylish, durable and comfortable face masks from Canadian fashion icon, Roots. Each mask is handmade in Toronto and sells for just over $20. A portion of every sale is donated to The Frontline Fund, a charitable effort created by hospital foundation leaders to provide critical support to hospitals across Canada during COVID-19.
Horses Atelier: Buy colourful print masks from Toronto-based designer Horses Atelier. Packs of 3 are available for around $50, and for each pack sold online, the company will donate to Clean Clothes, an organization that supports efforts to improve working conditions for workers in the global garment industry.
More guides on Finder
Ask an Expert
You must be logged in to post a comment.