Does a car loan affect your mortgage application?
A car loan can reduce your borrowing power when you apply for a mortgage.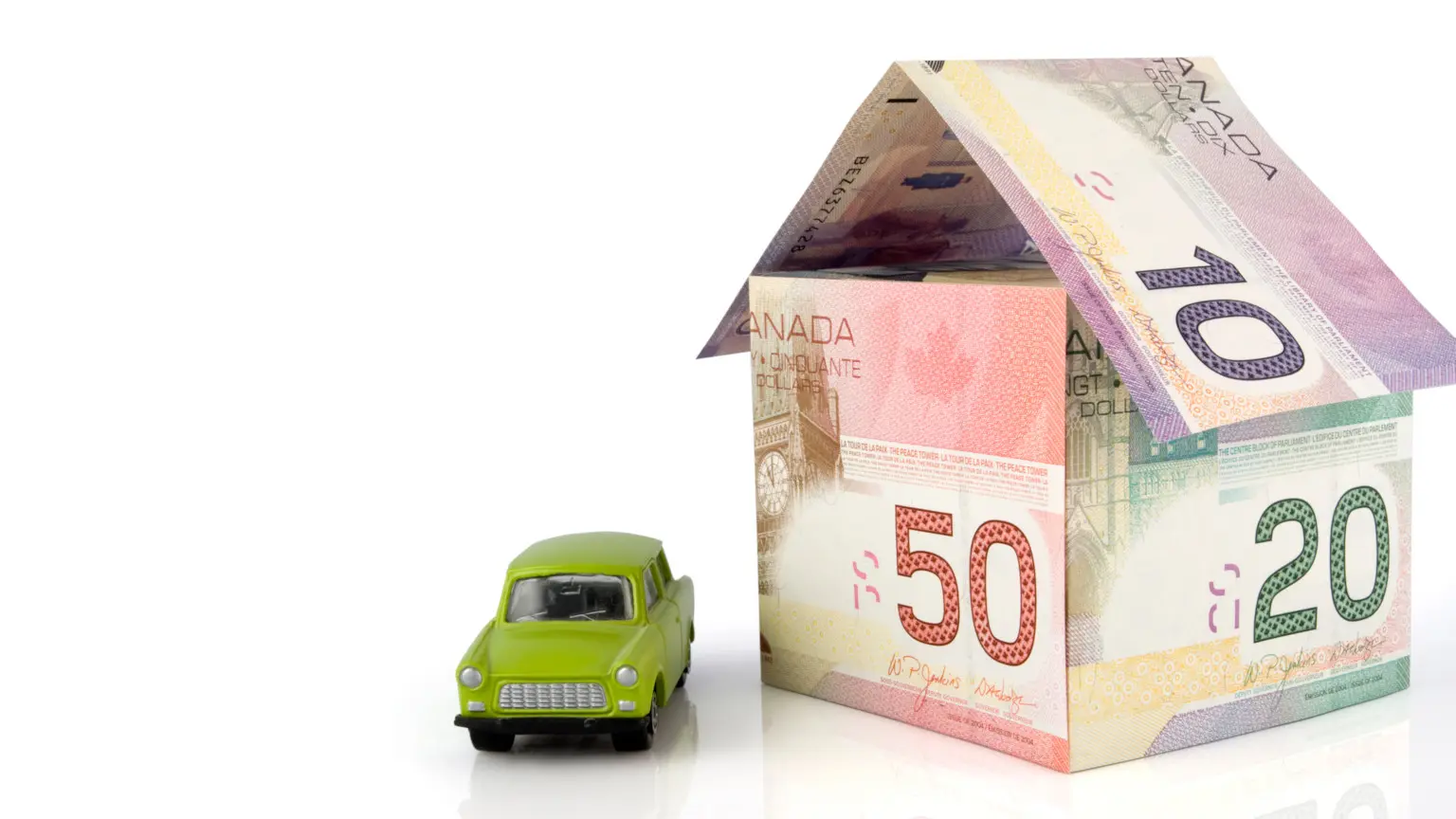 When you apply for a mortgage, you'll need to provide a wide range of information about your financial situation to your lender. As well as your employment, your income and any assets you own, you also need to tell the bank about your liabilities and ongoing expenses.
One factor that may affect your borrowing capacity is a car loan. While borrowing money to purchase a vehicle may seem like a convenient solution, it can also have a significant impact on your ability to qualify for a mortgage.
Why does a car loan affect my mortgage application?
Each lender has a set of lending criteria which borrowers must satisfy in order to qualify for a mortgage. The aim of these criteria is to minimize the risk to the lender – in other words, they want to be as confident as possible that you will be able to repay the loan and that you won't default on the mortgage.
In order to assess your repayment capabilities, lenders will review your income and assets in relation to your debts and other ongoing expenses. This is known as your debt-to-income ratio, and owing money on a car loan can have a significant impact on your ability to qualify for a mortgage. Thomas Lynch, Finance Specialist with Step One Finance, says:
Car loan repayments reduce the amount of income left to service a new mortgage. In other words, they reduce your disposable income and directly influence how much you can borrow to buy a home or investment property.
Can a car loan reduce the amount I can borrow?
In many cases, a car loan itself won't be enough to stop you qualifying to borrow money to buy a home, but it could be the difference between achieving your desired level of borrowing and falling short. And if you can't access the finance you need, you'll have to broaden your search for properties and start looking at homes in a lower price range.
"Car loans will reduce affordability," Lynch says. "Each bank has different assessment criteria and policy when looking at an individual's ability to repay a loan. It's not uncommon to find some lenders will offer more favourable servicing policy than others, and those who do have car loans and want to borrow more will find it useful to shop around."
What factors do lenders assess in the mortgage application process?
Banks will generally offer mortgage finance based on the following three questions:
Can you pay (income less expenses)? The more disposable income, the better position you will be in to apply for finance. A car loan will reduce your disposable income and therefore your borrowing capability.
Will you pay (credit history)? You need to show good conduct on previous and existing loans such as credit cards, car loans, personal loans and even cell phone bills. Keep your credit score as healthy as possible.
What will the bank do if you can't repay (sell your property offered as security)? This is based on your net worth or total assets less your total liabilities. If you are contributing a large amount of cash or equity to a property purchase then this is considered less risk to the bank and you will have a better chance of loan approval and attract a more competitive offer.
Tips for improving your chance of approval
Pay off your debts. While an outstanding car loan can hurt your borrowing power, a car loan that you have fully paid off can help your application. If you can demonstrate that you were able to budget to pay off your car over a long period and that you always made your repayments on time, your mortgage application will look a whole lot stronger.
Reorganize your debts. If you've got multiple debts to manage, for example a car loan, credit cards and personal loans, you might want to consider consolidating your debt into one loan. This may make it easier to manage your repayments and get on top of your debt.
Remember other factors. It's worth remembering that lenders assess a wide range of factors when determining the risks associated with lending you money. So if you have outstanding debt on a car loan and, for example, you only work part-time and therefore have a reduced earning capacity, this will impact upon your application in the eyes of the lender. However, part-time work is usually looked upon more favourably by lenders than casual work.
Work out a consistent savings plan. Putting money into a savings account regularly, for example weekly or bi-weekly, is a great idea. This will demonstrate to a lender that you are disciplined when it comes to saving money and sticking to a budget.
Save a larger deposit. The larger the deposit you have saved to buy a home, the less you will need to borrow and the more attractive your loan application is likely to appear to a lender.
Employment history. Proving a stable and consistent employment history will improve your chances of mortgage approval. Having a consistent employment record doesn't mean you need to have the same job for years, but if you're planning on applying for a mortgage, it might be best to hold off changing jobs. If you're looking at returning to work after an extended break such as maternity leave, it may be best to wait until you've been back at work for a few months before applying for a loan.
Self-employed proof of income. For the self-employed, demonstrating a stable income can be particularly difficult, which is why it's a good idea to have an accountant. An accountant can help you put together financial statements, which you'll need to include as part of your loan application. Generally you'll need at least one year's history to support your application.
Need a mortgage? Start comparing
More guides on Finder
Ask an Expert
You must be logged in to post a comment.