Finder is committed to editorial independence. While we receive compensation when you click links to partners, they do not influence our content.
How to set up Kids Mode on Disney+
Don't want the kids scared by pirates? Learn how to set up Kids Mode on Disney+.
Disney+ is a family-friendly streaming service packed with kid-appropriate movie and TV choices across popular categories like Disney, Pixar, Marvel and Star Wars. Still, some of the more popular content on Disney+ isn't also terribly friendly to young viewers, including teen-centric movies like The Last Jedi, Avengers: Endgame, The Mandalorian and the Pirates of the Caribbean series.
The good news is that Disney+ includes a Kids Mode for keeping younglings away from this content until they're an appropriate age.
How to make a Kids Mode Disney+ profile
Here are the steps you need to follow to activate Kids Mode in Disney+.
Step 1: Log in to Disney+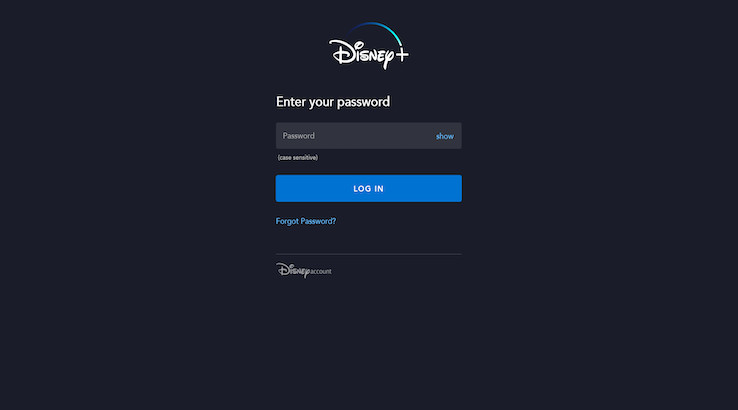 If you don't yet have an account you can sign up to a subscription for $11.99 a month..
Otherwise visit the Disney+ website on a computer or load up the app on a compatible device. Input your username and password (if required). Then hover over (with a mouse) or tap the profile picture/name.
Step 2: Select "Account"
Either click or tap on the "Account" button.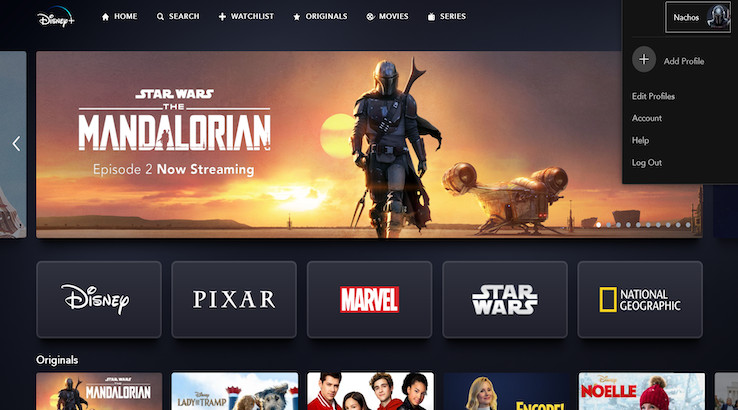 Step 3: Choose an avatar
This is an optional step but a good one for at-a-glance switching between relevant profiles. Scroll down for the kid-specific avatar options.
Step 4: Name the profile and switch on "Kids Profile".
Give the new profile a name, but the most important step is to tap or click on the slider next to "Kids Profile". Once this slider turns blue, click or tap on the big blue "Save" button.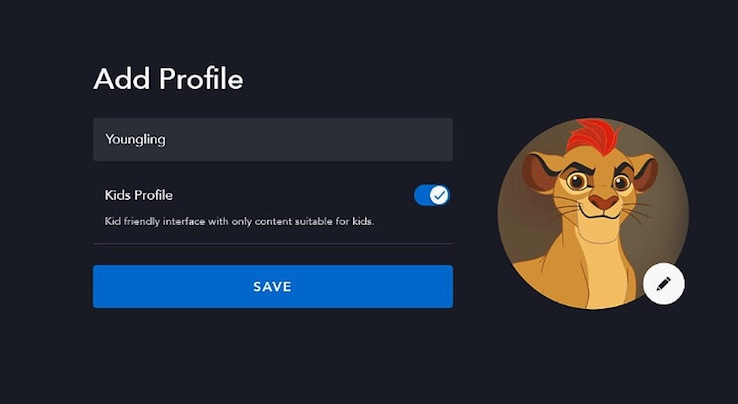 Step 5: Your kids can now watch kid-friendly content
The Disney+ homepage will now populate with kid-friendly options. Perhaps more importantly for preserving your watchlist, the content they add to their watchlists is kept separate.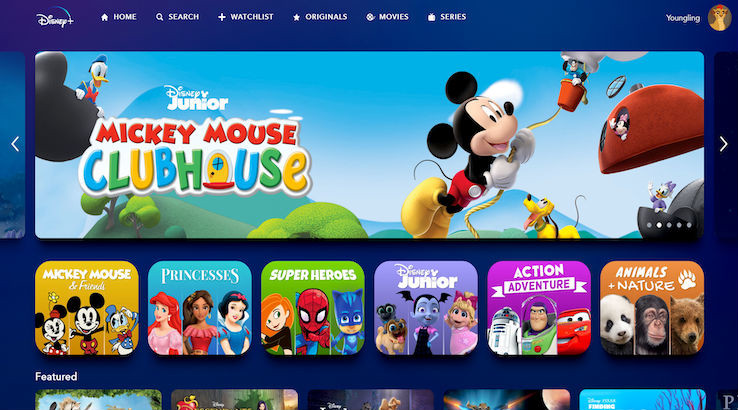 How to activate Kids Mode on a Disney+ profile
If you've already created a profile but didn't happen to select the "Kids Mode" option, there's an easy way to fix that.
Step 1: Bring up the drop-down menu
From the homepage, click or tap on the profile name or picture, then select "Edit Profiles".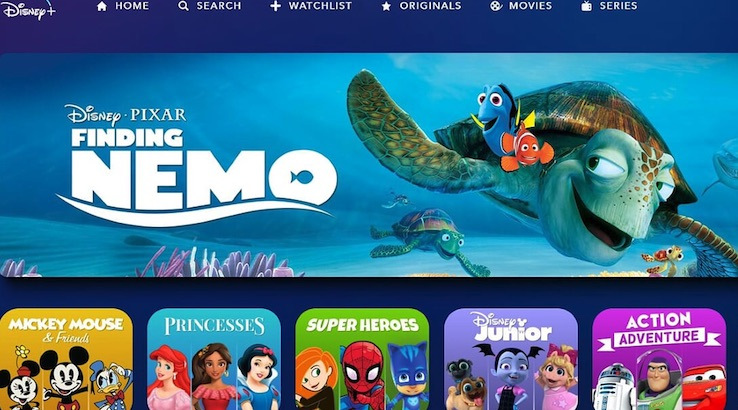 Step 2: Choose the profile to edit
Click or tap on the relevant profile you want to change to Kids Mode. Note that the primary account cannot be made into a Kids Profile.
Step 3: Switch on "Kids Profile"
Click or tap on that slider next to "Kids Profile" to make the profile kid-friendly as seen in the earlier photo. Then click or tap on that big blue "Save" button to complete the change.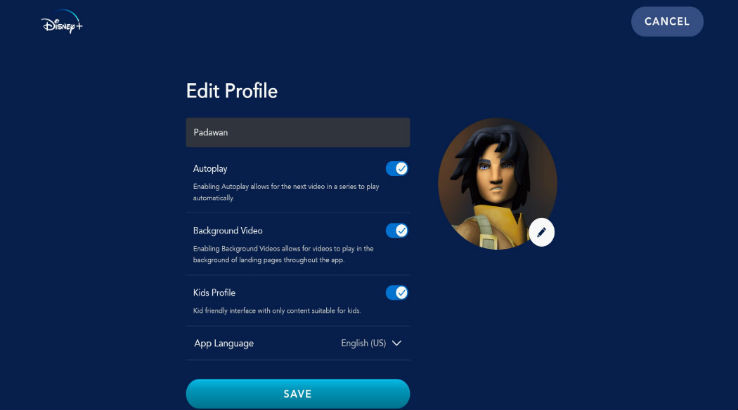 Get to know
Disney+

with our guides
---
Also read: Disney+ vs Netflix
More guides on Finder
Ask an Expert
You must be logged in to post a comment.