Jason's rent is due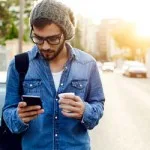 Jason just paid the insurance on his SUV and doesn't get paid until next month. His rent is due this Friday, and he doesn't have enough cash to cover it now. Jason jumps online to compare direct short term loan lenders.
He needs his loan really quickly, and doesn't want to wait to be matched with a lender, so he decides to directly apply online with a lender.
After doing some research, he finds a direct lender that he is comfortable with and applies online for his loan. Within minutes, he is approved for the loan and receives the funds in his bank account the next day.