6 ways beginners lose money day trading
Minor oversights can lead to major losses.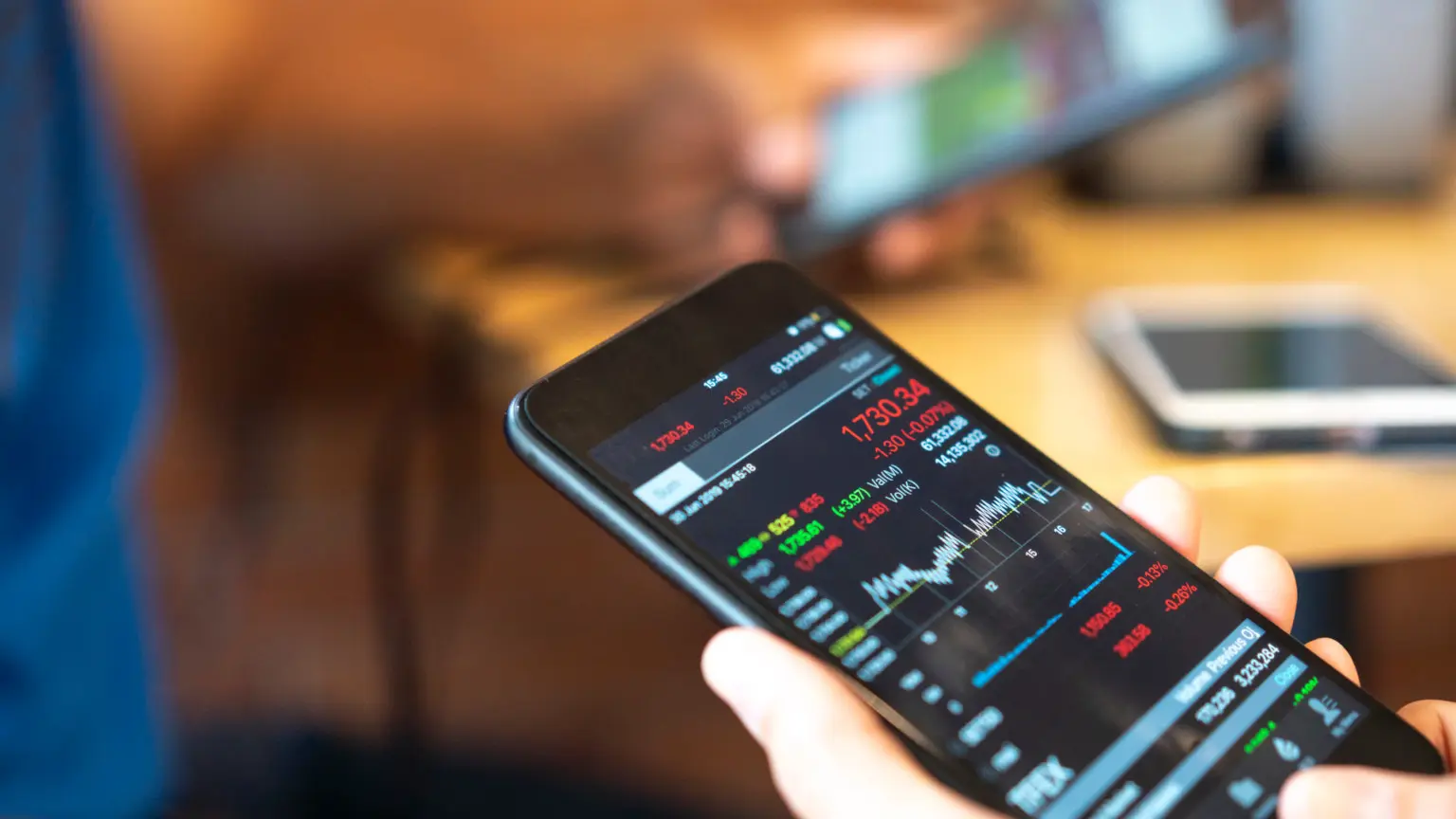 Day trading is complex and risky. This trading style is not for everyone and requires a comprehensive understanding of the market in which you plan to trade. Be aware of the most common pitfalls that ensnare beginner day traders to minimize your risk of loss.
1. Having the wrong tech
Not only do you need to partner with a reliable broker, access to the right technology is vital to a day trader's success.
Timing is everything when you're day trading. Using outdated technology, an old computer, an unreliable Internet connection or laggy technical indicators can cost you seconds — and seconds are where day traders make their money.
How to lower your risk

Using stop-loss orders can help you minimize the risk associated with faulty technology. Stop-loss orders designate the lowest price you're willing to sell a security. As soon as your security hits that price, it's automatically sold. Stop-loss orders operate as a form of insurance against market volatility and can offer some peace of mind should your technology fail during a pivotal trading opportunity.

Another way to combat the risk of unreliable tech is to have your broker's phone number programmed into your phone. Some platforms have brokers on hand for broker-assisted trades, so you can execute trades even if your Internet goes down or your computer crashes.

It's also a good idea to have a wired keyboard and mouse to reduce the chances of errant keystrokes — and a backup keyboard and mouse in case you spill something or a wire gives out.
2. Using a bad strategy — or no strategy at all
The strategies day traders employ to turn a profit are quite different from those used by buy and hold investors or swing traders. And these strategies go far beyond price watching.
Active day trading requires the knowledge and execution of any number of trade strategies, including scalping, range trading, high-frequency trading, arbitrage and trading news. Some day traders specialize in one or two trading strategies, while others may use a combination of strategies in an attempt to outmaneuver the market.
And before you can work on developing a strategy, you'll generally need to be familiar with trading patterns, candlestick patterns, identifying support and resistance levels and other technical indicators.
How to lower your risk

Without a solid trading strategy or two under your belt, you amplify the already substantial risks associated with day trading. The good news is that there are ways for you to test strategies without risking a cent.

A paper trading account allows you to simulate trading strategies with live market prices using hypothetical money. It's a form of virtual trading that lets you buy and sell without using real capital.

Open a free paper trading to test the waters in multiple market conditions. Some day traders practice trading strategies for months before putting any money on the line. A few successful paper trades aren't enough to increase your odds of profitability — time and practice are the best indicators of proficiency.
3. Not doing enough research
A thorough knowledge of the market you plan to trade in is essential. Having technical skill or a well-devised trading strategy isn't enough. Identify, dissect and anticipate factors that influence your marketplace and the products you trade.
The more you understand the market, the better positioned you are to take advantage of events that trigger market volatility. Since day trading strategies rely on short-term market trends, you need access to real-time research, which can be expensive. Many successful day traders rely heavily on Level 2 quotes, which may not come free with your trading platform.
How to lower your risk

Research your market online, purchase books from reputable industry names and hone your instincts with stock market games. Or invest in an online trading course for a more in-depth look at trading.

Even as you learn more about market trends, continue to build your knowledge by scheduling time for daily research and reading. When you think you're ready to start day trading, look into what real-time research you'll need for success.
4. Using a bad broker
Your broker acts as the intermediary between you and the market. It's not enough to have a reliable broker with a solid platform — you also need direct broker integration. This means the analytical software you use to execute trades directly interfaces with the brokerage and allows for instant trades.
Be especially wary of brokerage scams. These scam brokers make elaborate promises of easy returns and when the time comes, you may have enormous difficulty accessing your profits or face hefty fees for pulling funds. If it sounds too good to be true, it probably is.
How to lower your risk

Avoid brokerage scams by looking for brokers that are registered with a regulatory body in their country, such as the Financial Conduct Authority (FCA) in the UK or FINRA in the US. It's also a good idea to check how much power that regulatory body has, because some countries have fewer protections for investors.

In addition to being registered with a regulatory body, your broker should have a solid reputation among traders. Review trader feedback on reputable platforms like the Better Business Bureau and Trustpilot. Look for complaints on the Consumer Financial Protection Bureau and explore Reddit forums to see what your fellow traders have to say.

More often than not, hidden fees, service outages and subpar trader support will surface on review forums. Use trader feedback to identify potential red flags before signing up.
5. Not investing enough time
Day trading is a full-time endeavor. Buy and hold investors may dabble in trading as a side gig, but day trading is different. It requires commitment and time.
The most successful day traders trade as a career — not a hobby. To hone your strategies and build your knowledge of the market, you need to be willing to invest your time.
This can include months or years of research and paper trading before putting any real money on the line. And successful day traders often continue to research and learn throughout their careers.
6. By day trading
Even the most experienced traders equipped with the right broker, the right tech and the right strategy experience losses. Day trading is inherently risky and just isn't for everyone. You stand to lose some or all of your money day trading and even when you're profitable, the experience can be both time-consuming and stressful.
Knowing the risks of day trading can help protect you from potential loss, but ultimately, this style of trading is riskier than many others.
Disclaimer: The value of any investment can go up or down depending on news, trends and market conditions. We are not investment advisers, so do your own due diligence to understand the risks before you invest.
Bottom line
Day trading takes skill, practice and knowledge of the market you're dealing with. You need to stay abreast of market-influencing factors and how they play into your day trading strategies. There are opportunities to make money — but numerous ways for your trades to fall flat. Understand the risks before you start.
If day trading doesn't sound like it's for you, explore your investment options across other platforms to find the investment method that best fits your financial goals.
Frequently asked questions
Ask an Expert
You must be logged in to post a comment.