Finder is committed to editorial independence. While we receive compensation when you click links to partners, they do not influence our content.
Credit card fees and how to avoid them
From the annual fee to foreign transaction fees, learn about the 10 most common credit card fees in Canada and how to avoid them.
Credit cards have a wide range of features and benefits but also come with many different fees and charges. These costs can quickly add up and lead to serious credit card debt when they're left unpaid.
The good news is that you can avoid most credit card fees if you're aware of them. Below, we outline the 10 most common credit card fees, how much they cost and what you can do to stop or minimize their impact on your finances.
1. Foreign transaction fees
Most credit and debit cards apply a foreign transaction fee when you use your card overseas or when you shop online with an international merchant. This charge is typically around 3% of the total transaction amount.
How to avoid foreign transaction fees
Look for a no-foreign-transaction-fee credit card that you can use abroad without incurring extra charges on purchases. Although travel credit cards are often the best pick, you could also consider using cash, traveler's cheques, a prepaid travel card, or a combination of all. This can help reduce the fees you pay when you're overseas or shopping online.
Example: Jai is charged foreign transaction fees while on vacation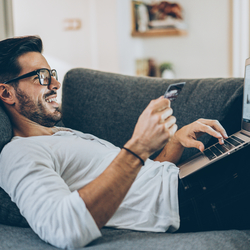 Jai has just got back from a trip to Brazil, where he spent $3,000 on his credit card. He checks his statement and sees that a 3% foreign transaction fee was applied each time he used the card, adding $90 to his total bill. If Jai had a no foreign transaction fee credit card, he would have saved himself that $90. He now decides to shop around for a card with no foreign transaction fees so he can save money on his next trip.
Compare credit cards with no foreign transaction fees
2. Annual fees
Some credit cards charge an annual fee, which can cost as little as $39 or as much as $899. The more features and benefits a credit card offers, such as a rewards program, complimentary travel insurance and airport lounge access, the more likely it is to have a higher annual fee. Annual fees usually start when you first activate a card, and are then charged annually for every year you have the card. Some cards also waive this fee in the first year, so be sure to check the ongoing rates and fees before you apply.
How to avoid annual fees:
If you take advantage of credit card perks, you could find that the rewards value they offer outweighs the cost of the annual fee. Otherwise, you should consider a card that offers a lower fee, waives the annual fee for the first year, or even charges no annual fee for the life of the card. If you do pay an annual fee, it's a good idea to pay it off as soon as it's charged to your card to avoid paying interest on it.
Example: How Alex avoided annual fees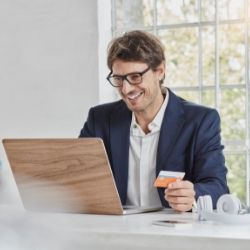 Alex currently pays an annual fee of $195 for his platinum rewards credit card. While he earns 2 points per $1 spent on the card, he only spends about $12,000 per year. This is just enough points for a $240 redemption value, meaning Alex earns $45 in value ($240 – $195 = $45).
By switching to a no annual fee rewards credit card with a 1.5x points rewards rate, Alex can get a redemption value of $180, which is $135 more than when he paid an annual fee.
When do you the pay annual fee on a credit card?
Your credit card's annual fee is usually charged when you first activate the account, and then around the same time every 12 months after that. If you have a card that offers an introductory $0 annual fee in the first year, the standard annual fee will be charged for the first time around 12 months from when you activated the card.
Compare no annual fee credit cards
3. Interest charges
Every credit card charges interest when you carry a balance from month to month. The amount you pay is based on a percentage of your balance. This percentage is represented by an annual rate, such as 19.99% APR, but is calculated daily and charged monthly. Depending on your card, you could have any – or all – of the following types of interest rates applied to your balance:
Purchase rate. This is the interest rate charged for new purchases made on the card and is usually anywhere from 8.99% APR to 24.99% APR (variable).
Cash advance rate. This is the interest rate applied for cash advance transactions, such as ATM withdrawals, gambling transactions and loading gift cards or prepaid cards. It's usually between 19.99% APR and 24.99% APR (variable).
Balance transfer rate. This is the interest rate applied to any balance you have moved from an old card to a different card. If you get a balance transfer credit card, you will usually pay a low or 0% promotional rate for an introductory period. Standard balance transfer rates (after the intro period ends) are usually based on the card's purchase rate or cash advance rate and can be as high as 24.99% APR (variable).
Penalty rate. The penalty APR can be around 5-10% higher than your regular rate and often applies when you make more than one late or returned payment or when you haven't paid your minimum for more than 60 days. Depending on the card, the Penalty APR may last from a few months to an indefinite period. On top of this, you may also be charged a flat penalty fee of $25-$35.
Promotional interest rate. This interest rate welcome offer is usually offered to new cardholders for a set period of time, such as the first 6 months of being a cardholder. If you're looking at getting a card with a promotional interest rate for purchases or balance transfers, make sure you also check the standard interest rate that's applied once the promotional rate ends.
How to avoid paying interest
You won't be charged interest if you pay your balance in full by your statement due date. But if you do carry a balance, aim to pay more than the minimum each month or choose a card that has a low APR or a 0% promotional interest rate.
To avoid the cash advance rate, either skip on cash advance transactions or, because you don't get a grace period, pay the balance as soon as you make the transaction.
Example: Rajesh saves on interest fees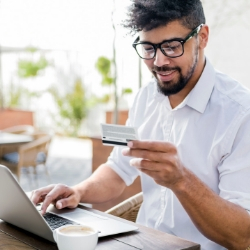 Rajesh has a credit card with a $5,000 balance and a variable APR of 19.99%. If he only makes minimum payments on this card, he will be charged around $955 in interest for the year.
If Rajesh switches to a card that offers a low ongoing APR of 12.99%, he could save around $354 in interest over the course of the year. He could save even more by making larger repayments. In fact, Rajesh might be able to avoid interest charges altogether if he makes a balance transfer to another card with a 0% intro APR promotional period and pays off his balance before the promotion ends.
Compare promotional purchase rate credit card offers
Back to top
4. Balance transfer fees
Some balance transfer credit cards charge a fee for moving your existing debt from a current card to the new account. Referred to as a balance transfer fee, this fee will be charged as soon as you transfer a balance and will usually be added to the principal amount of the debt you transferred. Balance transfer fees are usually between 1% and 3% of the amount you move, with a minimum of either $5 or $10, which quickly adds up if you have thousands of dollars of debt.
How to avoid balance transfer fees
Compare balance transfer credit cards and look for options that don't charge a balance transfer fee at all. The balance transfer fee should be listed in the "Fees" section for any card you consider, as well as in the Product Disclosure Statement, and will also likely be listed on the credit card provider's website in the footnotes for the specific card. Cards issued by credit unions may waive this fee.
Example: Miranda transfers debt and saves money
Miranda has seen a balance transfer credit card that offers 0% intro APR period for 10 months and charges a 3% balance transfer fee. She has $6,000 worth of credit card debt she wants to move, but would have $180 for the transfer fee added to her balance if she got this new credit card.
Instead of applying, Miranda compares a range of balance transfer options and finds a different card that doesn't charge a balance transfer fee. This means she can transfer her debt, save $180 in the process and pay off her balance faster.
Compare balance transfer credit cards
Back to top
5. Currency conversion fees
A currency conversion fee can apply when you use your credit card with an international merchant. If you're travelling overseas and a merchant asks whether you'd like to pay in the local currency or in Canadian dollars, selecting Canadian dollars would result in a dynamic currency conversion (DCC). Not only can you be charged a fee, you will also face an unfavourable exchange rate – and possibly a double exchange rate.
How to avoid paying currency conversion fees
If an overseas merchant asks if you'd like to be charged in the local currency or in Canadian dollars, always choose the local currency. Yes, it's a simple as that to avoid currency conversion fees.
6. Cash advance fees
This fee is charged for "cash advance" transactions, including when you withdraw money from an ATM, buy foreign currency or pay with plastic while gambling. In these instances, you'll typically be charged around $2 to $5 for each transaction. Aside from a cash advance fee, you'll also be charged the cash advance interest rate from the day the transaction is made – there is typically no interest-free period with a cash advance transaction.
How to avoid it
Don't use your credit card to withdraw cash from an ATM and avoid using it to buy foreign currency or to pay for transactions in a casino. Also, check with your credit card provider about other transactions where this fee applies and steer clear of them. If you need to get cash, it's better to use a debit card.
Exmaple: Valentina's cash advance mistake
Valentina has run out of cash at a music festival. She isn't sure of the balance of her everyday transaction account, so she withdraws $1,000 using her credit card. When she gets her next statement, she sees she has been charged a 1% fee worth $10. The cash advance APR of 21.99% has also been charged for 20 days, totaling $12, which means Valentina has paid $22 for using her credit card to take a cash advance. She decides to keep more cash on hand next time and money on her debit card to avoid these fees.
Compare credit card cash advance rates
Back to top
7. Late payment fees
If you don't make a payment on your credit card by the due date on your statement, you could be charged a late payment fee. Sitting around $25 to $35, or an interest rate increase of around 5%, this fee is usually applied straight away, while some providers will not apply a late fee unless they have to contact you to make a payment. Note that even if a late fee is not charged, other penalties could apply and it may affect your credit history.
How to avoid it
Always make payments before the due date on your statement, and make sure you factor in processing times for the payment method you choose. You may even want to set up an automatic payment from your transaction account so that you always meet the deadline. It's also a good idea to check your credit card Product Disclosure Statement for terms and conditions around late payments so that you know exactly how much you will pay and what else could apply if you accidentally miss a payment.
8. Overlimit fees
You could be charged an "overlimit fee" if you max out your credit card in a statement period. Not all credit card companies apply this charge, but if they do, it could be anywhere from $25 to $35.
How to avoid it
Regularly check your credit card balance so that you know what your available credit limit is. If you often get close to going over the limit, you may also want to consider requesting a credit limit increase, or make a habit of paying down your balance more than once a month.
Learn more about late and overlimit fees
9. Rewards program fees
While it's quite rare, some rewards credit cards may charge an annual fee for their rewards program. For example, some American Express cards require you to enroll every year into the Amex Membership Rewards program for a cost of $50.
How to avoid it
Carefully read the terms and conditions of any rewards program you're considering. If a fee is charged, make sure the value of the card will outweigh this cost (and the annual fee). You may also want to consider a rewards program that doesn't charge a fee.
Example: How Antony got the most out of his rewards credit card
Antony has a standard American Express card. He pays an extra $50 per year for the Membership Rewards program, along with an annual fee of $99. He decides to switch to an Amex Gold card, which has an annual fee of $120 and no Membership Rewards fee. Antony saves $29 a year, while also having the opportunity to earn just as many points and reap more benefits with a more powerful card.
Compare rewards credit cards
Back to top
10. Other credit card fees
These credit card fees are less common, but it's still good to know when they may apply and how you can avoid them.
Chargeback fee. If you need to reverse a credit card transaction through your credit card provider, you could be charged a fee. You can avoid this fee by trying to get a refund directly from the merchant before going to your credit card provider.
Card replacement fees. Most credit card companies don't charge a fee if you need a replacement card in Canada. However, for fast-tracking or overseas replacements, you could pay around $35 or more for the service. Check with your credit card provider to find out about these costs, and have a backup payment option so that you don't have to pay to speed up the process of getting a new card if yours is lost, stolen or damaged.
Additional cardholder fee. Some credit cards charge an annual fee when you request an additional or supplementary card for another cardholder, usually around $5 to $150, depending on the type of card. If you know you want to share your account with a partner or family member, make sure you check for this fee, as it's easy to find a card that offers no fee for supplementary cards.
Additional paper statement fee. Some credit card companies will charge you a fee if you request an additional copy of a paper statement for your account. You can avoid this fee by opting for paperless statements delivered to your email or by accessing them via Internet banking.
Non-bank ATM fee. If you use your credit card to withdraw cash or check your balance at an ATM outside of your credit card provider's network, you could be charged a fee of $5. There may also be additional charges from the ATM operator, so avoid getting cash out and check your balance via Internet or mobile banking instead.
Is it legal to charge customers for using credit cards in Canada?
Merchants are typically not allowed to charge a credit card surcharge fee in Canada. However, there are some specific merchants who can legally charge customers a fee for paying with a credit card. These eligible merchants will need to notify you at the point of sale in order to charge this fee.
Bottom line
While credit cards can be a powerful sidekick, fees can completely offset the value you get from your plastic. Now that you know more about possible credit card charges, you can make informed decisions about how and when you pay with a credit card to avoid them and keep your card working for you.
Learn more about credit cards in our comprehensive guide here.