Credit Building by KOHO review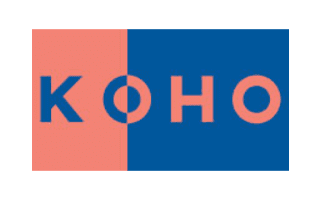 Price Per Month

$10

Credit Scores

Equifax

Credit Monitoring

Yes

Credit Reports

Equifax

Update Frequency

Monthly
Summary
Canadians can build and recover their credit score with Credit Building by KOHO, an affordable, accessible and easy-to-use financial product.
Open either a secured or unsecured line of credit to build or rebuild your credit history. No hard credit check required. Subscription length is 6 months and can be cancelled at any time.
In Canada, credit scores are an important tool for achieving financial and life goals. If you're new to Canada or just beginning your financial journey, you may not have credit history yet. Alternatively, you may have endured financial hardship that took a toll on your credit score. Either way, lack of credit history or a poor credit score can significantly impact your ability to achieve your life and monetary goals. KOHO created the Credit Building product to help Canadians improve their credit score.
How does borrowing from KOHO work?
Credit Building by KOHO is an affordable, interest-free way to build or rebuild your credit in Canada. A hard credit check is not required. You'll also get access to credit score updates in the app and access to financial coaching.
KOHO offer three ways to build your credit:
Credit Building. Use a KOHO line of credit to build or rebuild your credit. This line of credit is unsecured which means you can draw money from it when you need to and rebuild your credit score by making timely repayments.
Flexible Credit Building. This type of credit building offers a secured line of credit, which means you need to pay your own money into the line of credit in order to withdraw from it and rebuild or build your credit score. This is currently an invitation only product offered by KOHO.
Use Both. You can use both the unsecured and the secured line of credit products to rebuild your credit.
Features of a line of credit from KOHO
Below is a summary of the Credit Building by KOHO features:
No interest. This product doesn't have an interest rate. However, you will be charged a monthly fee.
Available almost everywhere in Canada. Credit Building by KOHO is available in all provinces and territories except for Quebec, Saskatchewan and New Brunswick.
No hard credit check. When you apply for this product, KOHO will only do a soft credit check – which means your score won't be affected. This ensures your credit score won't take a hit when you're trying to rebuild or build it.
Credit Building page. Users can track changes to their credit score using the Credit Building page in the KOHO app. Plus, you can also access financial coaching.
How to apply
The method you'll use to apply will depend on whether you have an existing KOHO account or you're a new user.
For a new user on a desktop or mobile app
Click "Open Account" on the KOHO website and choose the colour of the prepaid Visa you want.
Enter your email address and create a password to secure your account.
Move to the next form and fill in details such as your name, date of birth, occupation and address.
Enter a referral code if you have one (this number should auto-populate if you're signing up with Finder).
Review any card disclaimers and accept your cardholder agreement before clicking "Continue."
Check your email for an account confirmation from KOHO, along with instructions for how to download the KOHO app.
Enter your username and password into the mobile app, and create a four-digit passcode for easy future logins and to view your virtual card.
KOHO will run a soft credit check to verify your identity. If this doesn't work, you'll need to upload a photo of your ID and take a selfie to verify your identity in the app. You can also click "Enter the app" to bypass the ID verification process if you only want to use the app on a limited basis before you verify your ID.
Once in the app, follow the instructions for existing users (outlined below) to sign up for KOHO credit building.
For existing users
Click on the "Tools" tab in the app and select "Credit Building."
Fill in the required fields and select "opt-in."
KOHO will pull a $10 fee from the spendable balance on your account. If you don't have $10 in your account when you opt-in to credit building, you'll receive a notification to load up your account.
KOHO will request your credit score from TransUnion, which can take anywhere from a few minutes to 24 hours.
Your score will appear in the KOHO app under the "Credit Building" page when it has been processed.
If your score can't be pulled for some reason, KOHO will refund your $10 and you'll receive an email to reach out to customer service (who will manually review your file and attempt to retrieve your score).
Bottom line
Credit Building by KOHO is an interest-free, affordable and safe way to build or recover your credit score. Even though the program only lasts 6 months, KOHO customers can use the program numerous times until they achieve their credit goals. Keep in mind that Canadians can incorporate other financial habits into their daily routine to further assist with credit score improvements.
Compare KOHO prepaid card accounts