Finder makes money from featured partners, but editorial opinions are our own.
Crave vs Netflix: Price, content and plans
Which service will reign supreme in the eyes of Canadian TV fans?
Welcome to tonight's match-up: Netflix, the US heavyweight who took a few hits as the streaming wars intensified but is still holding strong and Crave, the Canadian contender that wins bonus points for focusing on specific entertainment areas.
If TV shows are your primary concern, a subscription to Crave's video-on-demand service will turn you into a kid in a candy shop. There's a veritable smorgasbord of sweet series drawn from Showtime and HBO on display here, liberally sprinkled with shows from a number of other big-name providers.
Like Netflix, Crave has been branching out into original programming of its own. Expect a number of exclusive and critically acclaimed offerings here that boost the available content, offering thousands of hours of entertainment.
Price: Does Netflix or Crave offer a better deal?
Netflix and Crave used to be very different beasts in the early days, but are now fairly similar.
Netflix operates via a subscription tier system: Basic, Standard and Premium. Crave on the other hand makes its content available to its subscribers' set-top boxes and as an over-the-top service via the web and a multitude of Internet-enabled devices (phones, consoles, etc). Prices vary if you get Crave through your TV provider. The service now offers 2 plans if you subscribe directly, both of which give you access to the entire content library and a few live Crave and HBO channels. Shows and movies are available in English and French.
Signing up to Crave will get you a 7-day free trial. After that, you'll pay $9.99 per month for Crave Mobile or $19.99 per month for Crave Total. The Mobile plan lets you stream on your laptop or phone, on one device at a time. You can't download content and the video quality is up to 720p. Meanwhile, the Total plan enables you to watch on all devices compatible with Crave, comes with better video quality, lets you download on mobile devices to watch offline and supports 4 simultaneous streams. You can also add Starz to your Crave subscription for an extra $5.99 per month.
In Netflix's case, the $9.99 Basic option will get you SD and 1 concurrent stream. The $16.49 Standard plan gets you HD and will allow you to stream Netflix to 2 screens. Lastly, Premium goes for $20.99 and offers 4K streaming plus support for 4 devices at any one time. Netflix doesn't offer a free trial at the moment.
Netflix vs Crave packages compared
Content: How do Netflix vs Crave's libraries compare?
Netflix is well known for its ability to deliver quality original content, often highly acclaimed. However, given that it prides itself on being an entertainment option for the entire family, there's a good chance you won't like everything you come across. You should definitely start your journey by sampling Squid Game, Bridgerton, The Witcher, Stranger Things, BoJack Horseman, Heartstopper or Dark. They're all highly acclaimed and praised by critics and fans alike.
Netflix's movie collection is also impressive, with original titles like The Power of the Dog, Metal Lords, The Adam Project, Red Notice, Tick, Tick… Boom!, The Irishman, The Two Popes, Marriage Story and Extraction.
Crave's strength is in TV series as it has the exclusive Canadian rights to HBO and Showtime's libraries. Popular picks include Succession, The Staircase, Yellowjackets, Dexter: New Blood, The Flight Attendant, Hacks and much more. On the movie front, you can put together a solid marathon – especially if you're a fan of the DC Extended Universe, James Bond or Harry Potter.
As mentioned earlier, Crave indulges in its own original content from time to time. You'd be well advised to check out Letterkenny, as it's a good indicator of quality. Then, redirect your attention towards Canada's Drag Race, Shoresy, or one of the many stand-up comedy specials streaming on the platform.
At last check (May 2022), Netflix had 2,155 TV shows and 4,381 movies with a total of 6,536 titles whereas Crave had 1,290 TV shows and 597 movies for a total of 1,887.
If Netflix originals catch your eye, the platform's library is large enough to satisfy even the toughest consumer. On the other hand, if you're partial to the likes of HBO, Showtime and Starz, Crave is the service for you.
What about kids' programming?
Crave offers several titles for the little ones, but not as much as Netflix. The service does come with parental controls, so you can make sure that the children don't stumble upon anything inappropriate. Crave is the Canadian streaming home of Sesame Street, with shows like Clifford the Big Red Dog, Thomas & Friends and Sailor Moon also available, as well as a solid collection of family-friendly movies.
Netflix offers a wide array premium children's content thanks to long-term partnerships with various distributors. It has a dedicated Kids' profile as well. Netflix also gets the edge over most other streaming services due to its commitment to original content that can't be found anywhere else. For example, Dreamworks produced awesome TV series streaming on Netflix like Harvey Street Kids, Trolls: The Beat Goes On! and a modern remake of She-Ra.
Crave vs Netflix: who offers better quality streaming?
In streaming terms, both providers use an automated bit-rate adaption technology that allows the movie to stream in line with your Internet speed. Netflix offers SD, HD and Ultra HD (4K) resolutions on your television depending on which package you choose. Crave doesn't currently stretch to 4K signals. Netflix offers a decent array of shows and movies at 4K so you can watch in style if you have a compatible device.
Speaking of devices, Netflix is available on pretty much any device under the sun. Crave works with an impressive list of devices too, including smart TVs, game consoles and popular streaming devices. If you go for Crave Mobile, however, you can only watch on your mobile device or via web.
Compare more streaming services in Canada
While Netflix and Crave are the two heavyweights of on-demand video streaming in Canada, there's a wider selection of providers all delivering something unique.
You might also be interested in...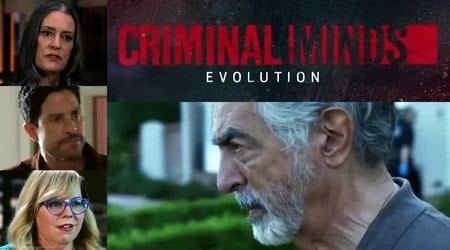 Season 16 of the hit FBI crime show is premiering on Disney Plus.
Read more…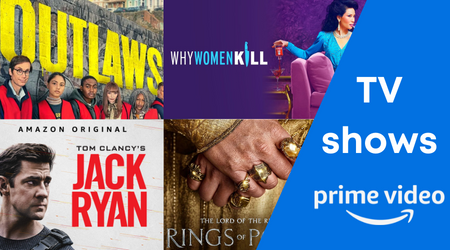 Amazon Prime Video's library of TV shows has now surpassed Netflix's. See a full list of TV series on Prime Video in Canada.
Read more…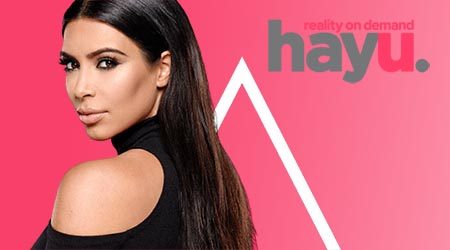 Streaming service hayu caters to those with a taste for the drama-fuelled world of reality television.
Read more…