This article contains links to products or services from one or more of our advertisers or partners. We may receive a commission when you click or make a purchase using our site. Learn more about how we make money.
Financial assistance for people affected by the coronavirus
Where to find relief if the COVID-19 outbreak hurts your income.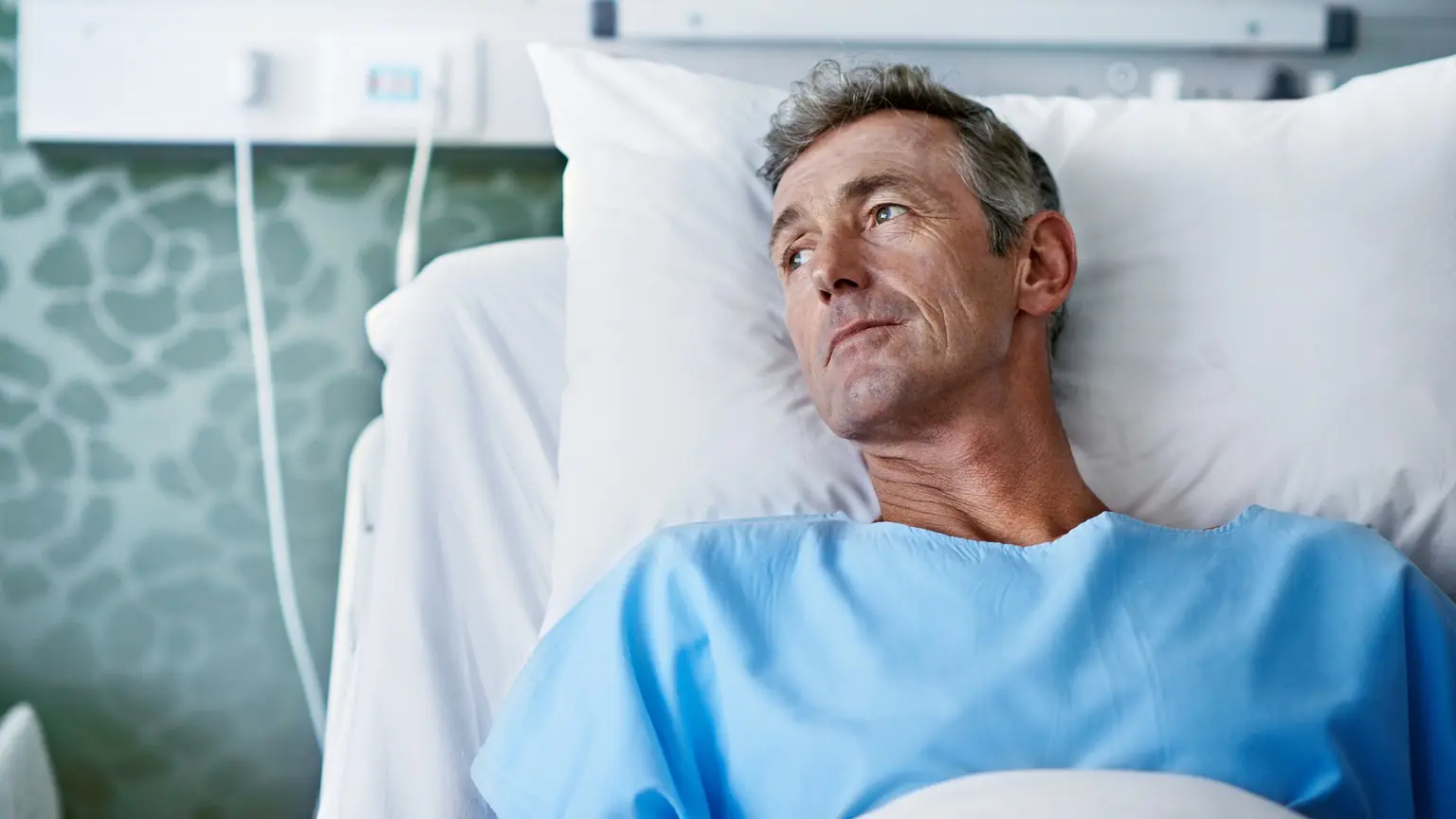 We'll continue updating this page with resources and information as new details emerge on how Canadian leaders and businesses are responding to COVID-19.
If you're financially struggling because of the impact of coronavirus, there are financial products and special government support measures that can help you stay afloat.
Banks that offer coronavirus-related financial assistance
6 of Canada's biggest banks have agreed to work directly with those affected by coronavirus on a case-by-case basis to help relieve the pressure of having to keep up mortgage payments while money is tight. These banks include BMO, CIBC, National Bank of Canada, RBC, Scotiabank and TDBank.
If eligible for assistance, you could get your mortgage payments deferred for up to 6 months and possibly get other credit relief as well. Depending on how your situation is evaluated by your bank, interest may continue to accrue on your mortgage during the deferral period – if so, this could result in higher mortgage payments once the deferral period ends.
If you have credit products at these banks and need financial relief due to coronavirus, contact a bank representative using the information below to find out what options may be open to you.
Bank
Customer service phone line
Alternative contact

BMO

English: 1-877-CALL-BMO (225-5266)
French: 1-877-225-5266
English: feedback@bmo.com
French: remarque@bmo.com

CIBC

English: 1-800-465-2422
French: 1-888-337-2422
Cantonese: 1-888-898-2828
Mandarin: 1-888-298-8822
Teletype Device Service (for the deaf and hard of hearing): 1-877-331-3338
Send a secure message through your CIBC online banking portal

Live chat

National Bank of Canada

1-888-835-6281
Contact form on website

RBC

1-800-769-2511

Teletype Device Service (for the deaf and hard of hearing): 1-800-661-1275

Contact form on website

Scotiabank

For customers: 1-800-4-SCOTIA
(1-800-472-6842)
For non-customers: 416-866-6161
Message Scotiabank on Twitter

TD Bank

Related to personal bank accounts, phone & web banking:
English: 1-866-222-3456
French: 1-800-895-4463
(Other languages/options available)

---

Related to credit cards:
English: 1-800-983-8472
French: 1-800-983-8472, option 2
Collect: 416-307-7722
Cantonese: 1-877-233-5558
Mandarin: 1-877-233-5844
Punjabi: 1-800-818-1400
Teletype Device Service (for the deaf and hard of hearing): 1-866-704-3194

Register to send/receive emails with TD using TD Secure Email
Negotiate a better repayment plan with your lender
One surprisingly effective – but easily overlooked – solution to managing debt is to contact your lender(s), explain that you're struggling financially and ask if they'll agree to a new payment arrangement that'll help you meet your obligations. Be sure to explain the specific factors or circumstances affecting your ability to pay (i.e. illness, unemployment, emergency expenses etc.).
Lenders would rather work with you than risk losing money, so you may be offered an extended term with lower monthly payments, a different interest rate, permission to make a late payment without penalty, deferred payments or some other solution. In so doing, you could protect both your wallet and your credit score.
Government programs
Thanks to the efforts of the Canadian government, people who have been negatively impacted by coronavirus have a number of new and existing sources of financial support. Here's the breakdown:
The COVID-19 Economic Response Plan: What do you qualify for and how to apply?
Employment Insurance (EI) for unemployment, illness and disability
If you've lost your job through no fault of your own and have worked a requisite number of weeks (varies based on where you live), you could be eligible for payments totaling up to 55% of your average weekly insurable earnings. As of January, 2020, the maximum amount of coverage is $54,200 ($573 weekly), but this can change yearly.
The government is prioritizing processing EI applications for people with coronavirus. If you become infected with coronavirus and get quarantined, the usual 1-week waiting period on receiving your first EI payment will be waived. Essentially, this means you don't have to pay a deductible and will receive an extra week's worth of EI benefits. If you're in quarantine, call the government's toll-free number to learn more.
The Canada Emergency Response Benefit
The government is devoting funds to support workers who are facing unemployment, because they've lost their jobs or experienced reduced hours due to coronavirus.
According to the government's plan, this support will provide a taxable benefit of $2,000 a month for up to 4 months to:
Workers who must stop working due to COVID-19 and do not have access to paid leave or other income support. This includes seasonal workers whose employment has been cancelled due to the virus.
Workers who are sick, quarantined, or taking care of someone who is sick with COVID-19.
Working parents who must stay home without pay to care for children that are sick or need additional care because of school and daycare closures.
Workers who still have their employment but are not being paid because there is currently not sufficient work and their employer has asked them not to come to work.
Wage earners and self-employed individuals, including contract workers, who would not otherwise be eligible for Employment Insurance.
People whose regular EI benefits have recently ended but who still need help due to the impact of coronavirus.
People making $1,000 per month or less can apply. Application for this benefit is available as of April 6th 2020, and you'll need to attest that you meet the eligibility requirements. You'll need to re-attest every 2 weeks after that to reconfirm your eligibility.
You can apply through your CRA MyAccount or by calling 1-800-959-2019 or 1-800-959-2041. You'll need your Social Insurance Number (SIN) and postal code to verify your identity over the phone. Funds will be delivered 10 days after your application by cheque or through direct deposit.
Student financial aid and loan payment relief
A $9 billion plan has been enacted by the government to help relieve students and recent graduates of the financial burden caused by COVID-19. Prime Minister Justin Trudeau has stated that over 45,000 jobs are now available for students on jobbank.gc.ca. The rest of the government's plan includes:
Canada Student Loan and Canada Apprentice Loan repayment suspension. From March 30 – September 30, 2020, interest will not accrue on these loans, nor will students be required to make payments (pre-authorized debits will stop). See the NSLSC website for details.
Canada Student Loan and Canada Apprentice Loan repayment suspension. From March 30 – September 30, 2020, interest will not accrue on these loans, nor will students be required to make payments (pre-authorized debits will stop). See the NSLSC website for details.
Work restrictions lifted for international students. Until August 31, 2020, international students will be allowed to work more than 20 hours per week while classes are in session, so long as they work in a position that qualifies as an "essential service or function" including health care, critical infrastructure or supplying food or other critical goods.
Enhanced Canada Summer Jobs program. Private and public employers will now be 100% subsidized for the cost of hiring students. The job placement time frame has also been extended to the winter.
More scholarship, fellowship and grant money. The government has doubled student grants for the 2020-2021 school year. Scholarships, fellowships and grants for student researchers and graduate students will be extended by 3-4 months. Extra funding is being given to Quebec, the Northwest Territories and Nunuvut to increase student financial aid.
Mitacs student internships extended to undergrads and professional program students. The government has worked with the national nonprofit research organization, Mitacs, to allow internships to be extended to a wider range of students, not just Master's and PhD research students. Learn more on mitacs.ca.
To learn more, visit the Government of Canada website.
Canada Pension Plan (CPP) Disability Benefits (long term support)
You can get monthly payments out of your CPP prior to turning 65 as long as you've contributed to the plan for a certain number of years and have a severe and prolonged mental or physical disability that prevents your from working regularly. Payments can also be made to child of someone with a disability. Learn more about disability benefit options in our detailed guide.
Extended deadlines for income tax filing and tax payments
To help ease some financial stress, the deadline for filing individual taxes has been moved to June 1, 2020. The deadline for paying any amounts that become owing between March 18, 2020 and September 1, 2020 has been moved to September 1, 2020 – during this time period, no interest or penalty fees will be applied to taxes (including installments) that you owe the CRA.
Where there is difficulty in making payments, the CRA is very flexible in arranging payment plans. Affected taxpayers may also be eligible to receive relief by submitting Form RC4288 Request for Taxpayer Relief – Cancel or Waive Penalties or Interest; requests are evaluated on a case-by-case basis.
Other government financial support
The government is planning to offer a Goods and Services Tax credit (GSTC) that will be payed out to low- and middle-income Canadians in early May 2020. This one-time payment will provide approximately $400 for single individuals and $600 for couples. Also in May 2020, families eligible for the Canada Child Benefit (CCB) will get $300 more per child.
Seniors getting Old Age Security (OAS) will get an extra one-time payment of $300, and those getting the Guaranteed Income Supplement (GIS) will get an extra one-time payment of $200. Those eligible for both will receive a total of $500 extra.
Food banks
In March 2019 alone, Canadians paid around 1.1 million visits to over 500 food banks located around the country. Roughly 1 in 8 visitors to the food bank are employed, and nearly half are from single-person households.
The Food Bank network in Canada offers nutritious food thanks to corporate support, individual donors and food producers that produce fresh and frozen products. Additionally, fresh fruits and vegetables are provided by community garden programs that also teach recipients how to grow their own food. Visit foodbankscanada.ca to find a location near you.
Finder's Coronavirus Information Hub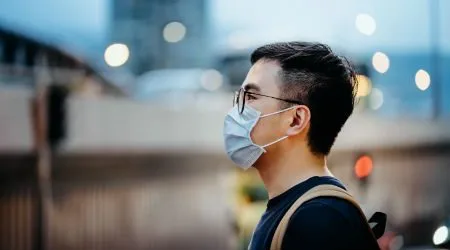 Finder's comprehensive guide to the COVID-19 outbreak.
Read more…
More guides on Finder
Ask an Expert
You must be logged in to post a comment.