Prepare for coronavirus with this checklist
Feeling overwhelmed by COVID-19? This checklist can help.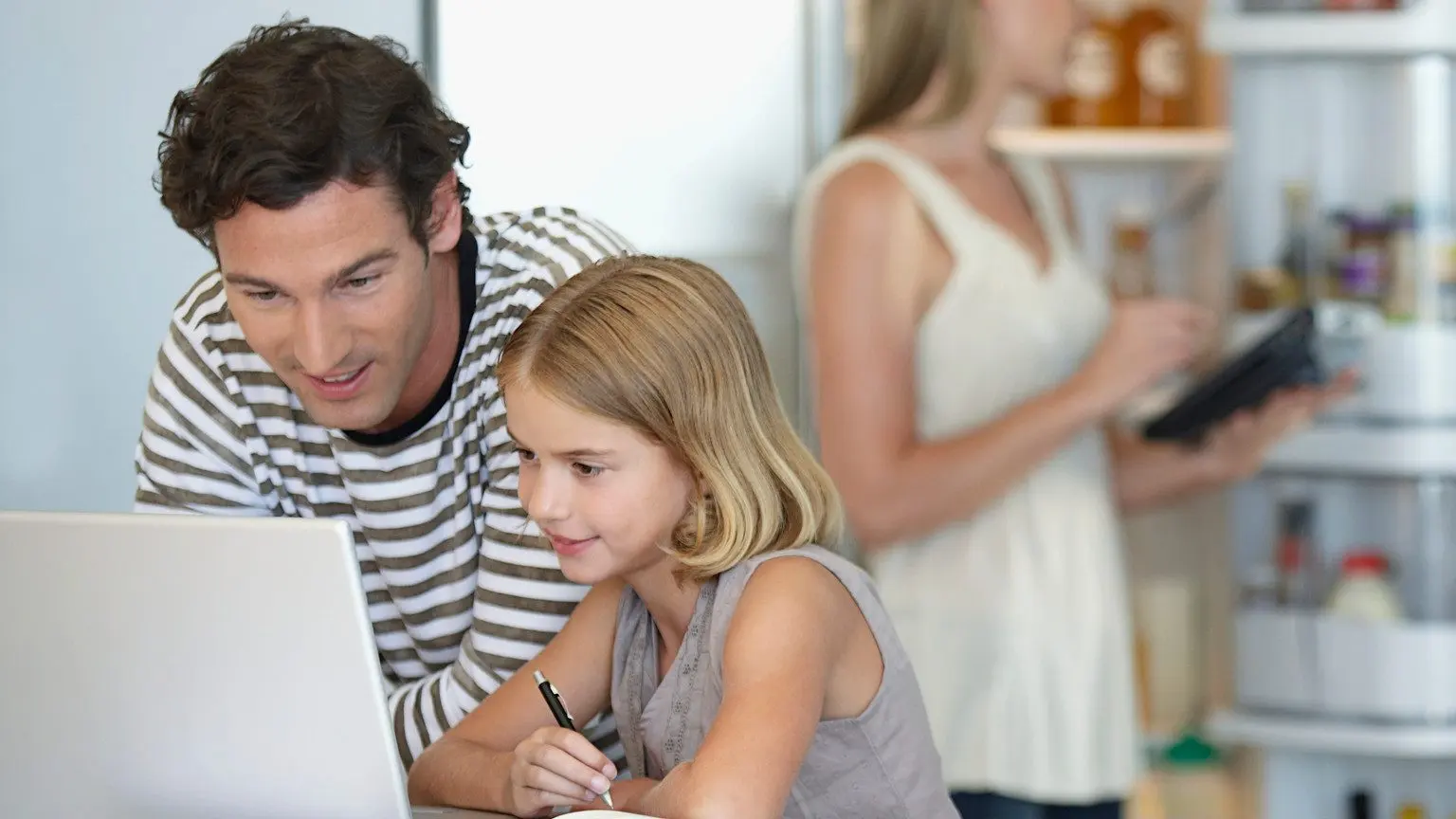 We'll continue updating this page with resources and information as new details emerge on how Canadian leaders and businesses are responding to COVID-19.
The coronavirus emergency is rapidly changing. If the relentless news cycle about coronavirus has left you feeling paralysed with uncertainty, Finder is here to help. This simple checklist will prepare you for whatever lies ahead.
Keep up-to-date on all things related to COVID-19
Read on for information on each stage of the checklist. If you're happy you've dealt with that issue, tick the box, the stage will be hidden and you can move on to the next one.
Don't panic if you are unable to tick every box on the list. The main ones to consider are health – both mental and physical – and hygiene. Anything else is just a bonus.
Step 1: Assess your current health
Are you or any of your family members displaying symptoms of COVID-19? If you suspect you may be infected, use this self-assessment tool from the government of Canada and it will guide you through what to do.
On July 31, 2020, the federal government released the COVID Alert app (for Android and iOS) to help track and prevent the spread of coronavirus. This non-mandatory app lets users report if they've tested positive for COVID-19 and anonymously notifies people nearby that they may have been exposed. Currently, only residents of Ontario can use the app to report their test results, but soon this functionality will be extended across Canada (the exact date has not yet been announced).
I am currently virus free
Step 2: Practice good hygiene
Personal hygiene is one of the most important factors in preventing COVID-19's spread. Ensuring your hands are thoroughly clean at all times will reduce the risk of infection. This means regularly washing them with soap and water. If you're not sure how to wash your hands properly, follow the World Health Organisation's step-by-step guide below.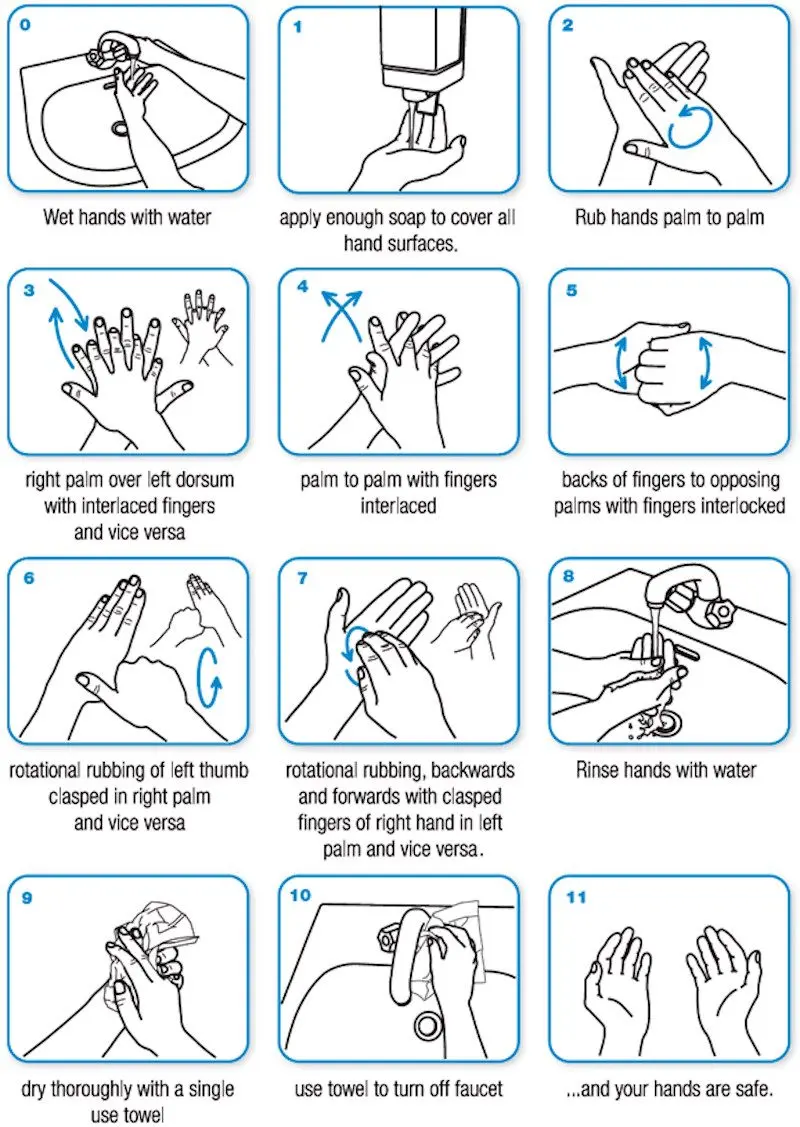 It's also a good idea to have a bottle of hand sanitizer at the ready for situations when soap and water aren't available. For maximum effectiveness, you should only buy hand sanitizers that are at least 60% alcohol-based.
Where to buy hand sanitizes online
Other preventive tips include keeping your nails trimmed and cleaned, avoiding hand-to-hand contact with other people, minimizing the touching of objects and surfaces in public places and keeping your fingers away from your eyes, nose and mouth. Naturally, you should also keep a healthy distance from anyone who is coughing or sneezing.
I am practicing best hygiene
Step 3: Avoid large crowds
Although public places such as stores and restaurants are beginning to open up again for business, Canadians are still urged to exercise great caution when heading out and to wear face masks to help avoid spreading the virus. However, there are some grey areas such as shopping centres where personal discretion is advised.
To minimize the chance of infection, carefully consider whether you need to be in any crowded environments. This is especially important if you are over the age of 60 or have an underlying medical condition. (This includes diabetes, heart disease, respiratory disease and hypertension.)
I am avoiding crowds as much as possible
Step 4: Stockpile sensibly
There is currently no need to stockpile household items such as food, water or toilet paper in Canada. With that said, some government organizations such as the US Department of Homeland Security (DHS) are providing general stockpiling information for large-scale pandemics.
According to the DHS, you may want to consider storing a 2-week supply of water and non-perishable food items just to be on the safe side. You should also check your prescription and nonprescription drugs to ensure a continuous supply in your home. If you're planning to stockpile, the important thing is to purchase supplies gradually and rationally. This will help to ensure there is enough supply to meet demand in the weeks ahead.
I am shopping sensibly for the items I need
Step 5: Work from home
If your job can be done remotely, talk to your boss about working from home. Many businesses (including Finder) have already enforced a work-from-home policy to protect the health of employees.
As an employee, you may also want to plan for the possibility of unemployment. This guide will show you ways to prepare, so you'll be in a stronger position if the worst happens.
I have asked to work remotely
Step 6: See how the government can help
The Federal government recently announced a $82 billion coronavirus stimulus package that will see certain groups receive cash handouts and tax relief in a bid to mitigate the economic impact of the virus. The package includes $27 billion in direct supports and another $55 billion to help business liquidity through tax deferrals. The big banks have collectedly paused mortgage payments for 6 months.
The new Canada Emergency Response Benefit will provide a taxable benefit of $2,000 a month for up to 4 months to:
Workers who must stop working due to COVID19 and do not have access to paid leave or other income support.
Workers who are sick, quarantined, or taking care of someone who is sick with COVID-19.
Working parents who must stay home without pay to care for children that are sick or need additional care because of school and daycare closures.
Workers who still have their employment but are not being paid because there is currently not sufficient work and their employer has asked them not to come to work.
Wage earners and self-employed individuals, including contract workers, who would not otherwise be eligible for Employment Insurance.
Application for this benefit is available as of April 6th 2020, and you'll need to attest that you meet the eligibility requirements. You'll need to re-attest every 2 weeks after that to reconfirm your eligibility.
You can apply through your CRA MyAccount or by calling 1-800-959-2019 or 1-800-959-2041. You'll need your social insurance number and postal code to verify your identity over the phone. Funds will be delivered 10 days after your application by cheque or through direct deposit.
The rest of the government's relief plan includes:
A 6-month, interest-free reprieve on student loan payments.
A temporary boost to Canada Child Benefit payments, delivering about $2 billion in extra support.
Doubling the homeless care program.
Extending the tax filing deadline to June 1.
Allowing taxpayers to defer until after Aug. 31 tax payments that are due after today and before September.
$305 million for a new Indigenous Community Support Fund to address immediate needs in First Nations, Inuit and Métis Nation communities.
Seniors getting Old Age Security (OAS) will get an extra one-time payment of $300, and those getting the Guaranteed Income Supplement (GIS) will get an extra one-time payment of $200. Those eligible for both will receive a total of $500 extra. Disbursements will be made the week of July 6.
One-time increase to the GST/HST credit. The amount is based on information from your 2018 tax return.
People who qualify for the Disability Tax Credit (DTC) will get a one-time, non-taxable payment of $600.
Canada's COVID-19 Economic Response Plan: See which benefits you qualify for and how to apply
I have checked my eligibility for government assistance
Step 7: Review existing travel plans
The Canadian government has advised all Canadians to reconsider their need for overseas travel until further notice, and the US-Canada border closure has been extended until July 21. The message remains the same regardless of your destination, age or health.
However, border restrictions are lifted to allow the entry of those who are immediate family members of Canadian citizens or permanent residents.
Do you have any international trips planned in the weeks or months ahead? If so, it's probably a good idea to cancel. Naturally, this will require some research to ensure you aren't left out of pocket. Be sure to read our coronavirus travel insurance guide.
I have cancelled my non-essential overseas travel
Step 8: Stay calm and look after yourself!
There is no question we are living through stressful times. It is therefore imperative to look after your mental health, not just your physical health. In addition to having a negative impact on your mood, poor mental health can affect the way you behave, how you relate to others and your ability to make good decisions.
If you or someone you know is suffering from depression, you can contact the following services: The Canadian Association for Suicide Prevention, Depression Hurts and Kids Help Phone 1-800-668-6868 all offer ways of getting help if you, or someone you know, may be suffering from mental health issues.
I am looking after my mental health to the best of my ability
Further information
To learn more about coronavirus and how to prevent its spread, head to our COVID-19 information hub. Also check out the highly trusted resources below.
More guides on Finder
Ask an Expert
You must be logged in to post a comment.