Coronavirus
A comprehensive guide on how to navigate the coronavirus COVID-19 outbreak.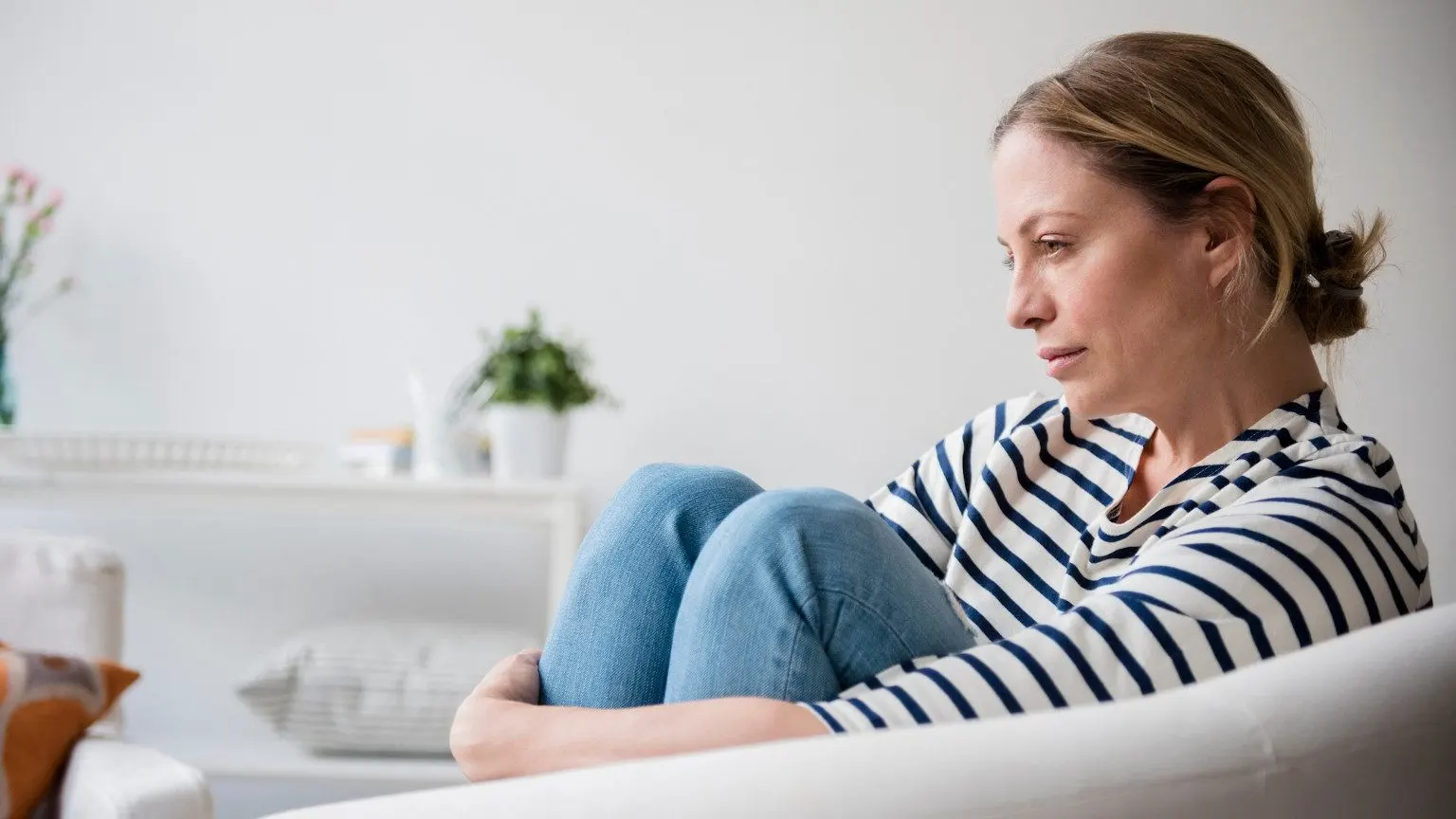 The worldwide coronavirus pandemic is causing a great deal of uncertainty for people and businesses in Canada. Finder is here to help.
These guides are designed to help you stay in control of your money, your employment and even your future travel plans during the crisis. Whether you're struggling to pay household bills or are concerned about avoiding infection, the advice on this page will help you to make informed choices.
We'll continue to publish content in the days, weeks and months ahead, so be sure to bookmark this page to stay informed.
Essential Finder coronavirus guides
Since the outbreak of COVID-19, Finder has published more than 50 guides to help Canadians navigate the pandemic's ongoing impact (with more to come). Below are our in-depth guides covering Health, Travel, Shopping, Personal Finance, Business and Insurance.
COVID-19: Confirmed cases and deaths
This data was last updated on 2020-04-01 at 08:00 CEST and was sourced from the European Centre for Disease Prevention and Control
853,200
Current confirmed cases
(+75,403 in last 24 hours)
41,887
Total deaths
(+4,616 in last 24 hours)
View the current situation in Canada
How to get financial help during the crisis

A lot of people are currently out of work due to coronavirus. Hundreds of businesses are struggling to stay afloat. This is adding untold pressure to households and the wider economy. Fortunately, there are a range of services and payments available designed to assist Canadians who are struggling. The guides below explain where you can get help.
Financial support for people and households
Financial support for businesses and landlords
---
COVID-19 shopping guides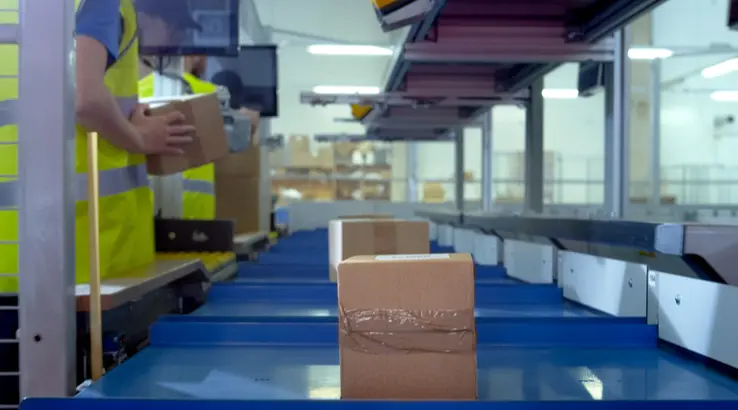 The coronavirus has sparked panic buying across Canada, with toilet paper, hand sanitizers and food staples like rice and pasta particularly hard to come by. If you're frequently encountering empty supermarket shelves, Finder's shopping guides are here to help.
---
COVID-19: Advice for travellers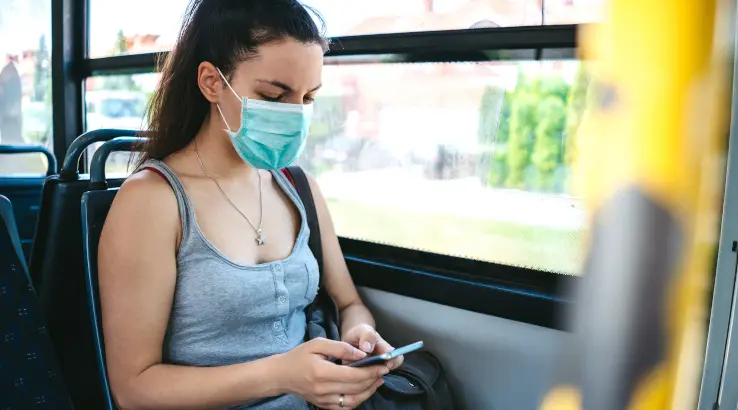 Canada is essentially in lockdown due to coronavirus, with our border and international travel banned outside of exceptional circumstances. The guides below will help to keep you informed about ongoing travel restrictions and their impact on your finances.
---
COVID-19 health advice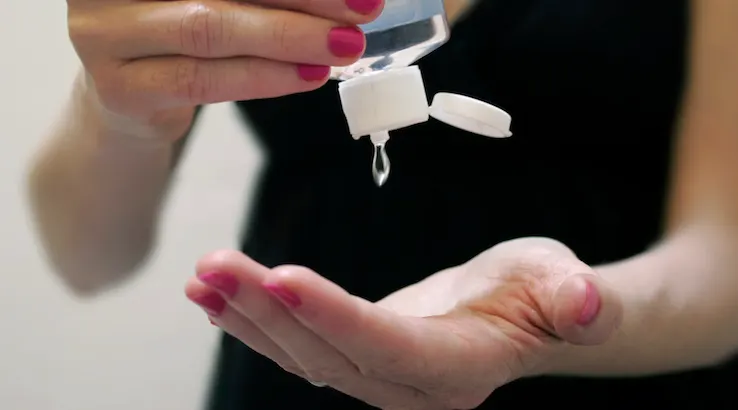 ---
COVID-19 FAQs
The World Health Organization (WHO) has officially declared COVID-19 a pandemic of global concern. It's the first pandemic sparked by a coronavirus, which means we are currently in uncharted territory. If you're unsure about any aspect of the coronavirus, please read our FAQs section below.
What is COVID-19 coronavirus?
COVID-19 coronavirus is the name given to the current outbreak of coronavirus first reported in Wuhan, China on 31 December 2019. A "coronavirus" is a type of virus that causes diseases in mammals and birds.
COVID-19 is genetically similar to Severe Acute Respiratory Syndrome (SARS), which had an outbreak in 2002-2003 that led to 774 deaths in 17 countries. While less deadly than SARS, the WHO has warned that COVID-19 is more infectious.
The disease is believed to have originated in bats, before contaminating food sold in live-animal street markets in China. In response to the virus, China has placed a permanent ban on the trade and consumption of live wild animals for food.
Read more about the pandemic situation in Canada.
How dangerous is coronavirus (COVID-19)?
According to the WHO, most people infected with COVID-19 will only experience mild, flu-like symptoms. Some people may display no symptoms at all.
The global case fatality rate currently stands at 3.4% (which does not take into account unreported cases). Statistically, this means that you have a better than 96% chance of survival after contracting coronavirus. As the WHO noted last month, COVID-19 is a new and concerning disease, but outbreaks can be managed with the right response and most infected people will recover.
With that said, the virus is highly transmissible, and there are certain groups of people who are significantly more vulnerable than others (see below) – which is why it's so important to minimize the spread of the virus.
Follow our coronavirus hygiene checklist.
Total number of confirmed cases
Total number of deaths
Who is most at risk?
Older people and anyone with pre-existing medical conditions are at higher risk of developing serious illness after contracting COVID-19. The latter includes people with high blood pressure, heart disease, lung disease, cancer and diabetes.
In addition, the following groups are potentially more at risk during the pandemic:
People with diagnosed chronic medical conditions
Very young children and babies
People in group residential settings
People in detention facilities
If you fall into one of the above categories, you will need to be extra vigilant in the weeks to come. Head to the Centers for Disease Control and Prevention (CDC) for additional information.
At what age do I become more vulnerable?
It's clear that the elderly are more vulnerable to COVID-19 than the general population. The WHO has warned that people who are over the age of 60 are at greater risk of developing severe or critical illness if infected with the virus.
Read our guide on how to stay protected.
How is COVID-19 spread?
Coronavirus is chiefly spread by person-to-person contact. This can occur when an infected person coughs or exhales, or via direct contact such as shaking hands. The virus is transferred in small droplets from the nose or mouth.
The WHO warns that high-touch objects and surfaces can also be infectious. These include tables, doorknobs, light switches, remotes, handles, desks, toilets and sinks. In these instances, transmission occurs when a person touches the infected object, then touches their eyes, nose or mouth. Worryingly, preliminary studies suggest that COVID-19 may persist on surfaces for a few hours or up to several days.
In some good news, the latest data suggests COVID-19 is unlikely to be transmitted through the air over long distances. (Airborne respiratory droplets typically land on objects and surfaces around the person, rather than remaining in the air.)
What are the symptoms of COVID-19?
As mentioned above, symptoms of COVID-19 are non-specific. They can range from no symptoms to severe pneumonia and death. A WHO-China Joint Mission study released on 20 February 2020 found the following:
Based on 55,924 laboratory confirmed cases, typical signs and symptoms include: fever (87.9%), dry cough (67.7%), fatigue (38.1%), sputum production (33.4%), shortness of breath (18.6%), sore throat (13.9%), headache (13.6%), myalgia or arthralgia (14.8%), chills (11.4%), nausea or vomiting (5.0%), nasal congestion (4.8%), diarrhea (3.7%), hemoptysis (0.9%) and conjunctival congestion (0.8%).
Based on the above statistics, the main symptoms you should be watching out for are fever, dry cough, fatigue, sputum production (thick mucus) and shortness of breath. If you exhibit these symptoms, check into a clinic to get yourself tested (if you meet testing criteria).
You can find out more about the WHO-China Joint Mission study into coronavirus symptoms here.
How long does infection last?
The incubation period for COVID-19 is 1-14 days. This means that it can take up to 2 weeks for an infected person to exhibit symptoms after catching the virus. It then takes an additional 2 or 3 weeks for the infected person to recover.
What can I do to stay protected?
Good hygiene is the most important preventative measure against COVID-19. This means frequently washing your hands with soap and water for at least 20 seconds, covering your mouth and nose when sneezing or coughing and avoiding unnecessary touching of your face.
According to the WHO, you should also maintain at least a one-metre distance between yourself and anyone who is coughing or sneezing. This is next to impossible on crowded trains and buses, which is why it's important that everyone follows the aforementioned coughing rule.
Naturally, you should also stay home if you feel unwell and get yourself tested for the virus if you meet testing criteria. If you currently have no sick leave, the Canadian government has introduced temporary emergency payments for casual employees and independent contractors. A number of Canadian businesses have also committed to paying casual workers who self-quarantine due to infection.
If you are fit and healthy, try to remember that this isn't just about avoiding a mild illness – avoiding infection could help save lives in high-risk populations such as the elderly. Below is the World Health Organization's guide on effective hand washing to protect against infection.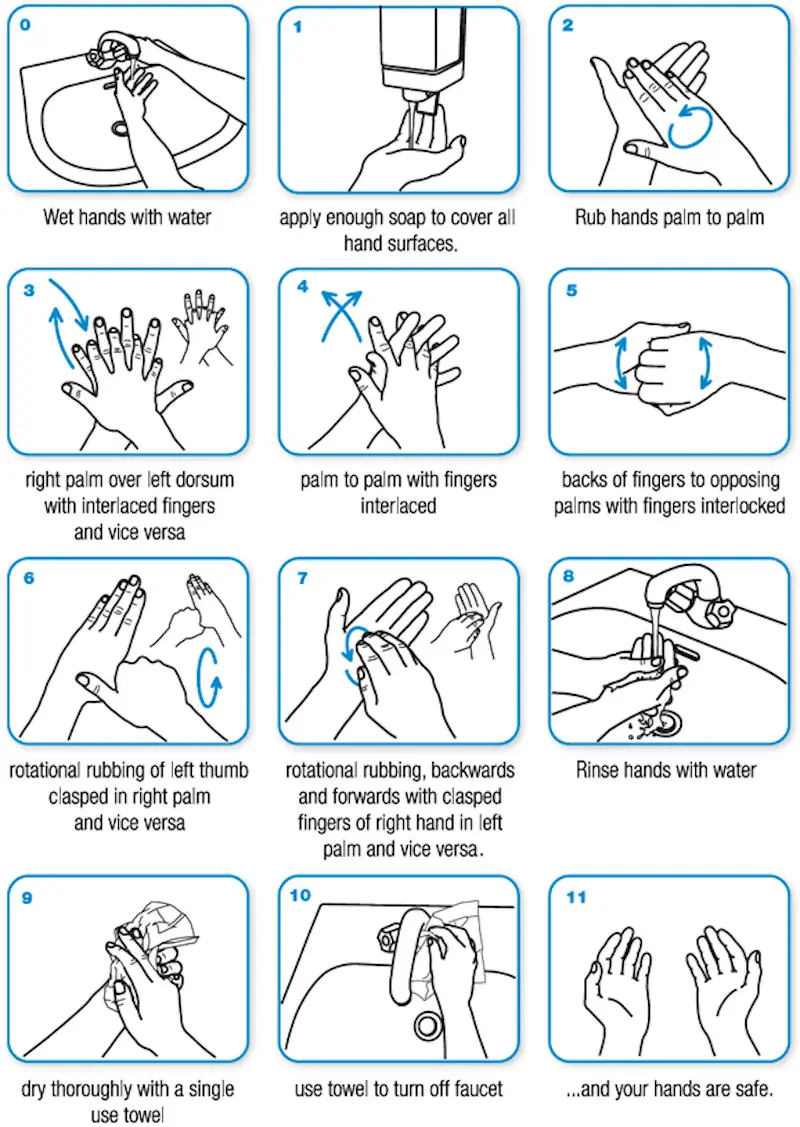 If we all work together by practicing good hygiene, following advice from health officials and self-isolating as directed, we can help minimize the spread of the infection.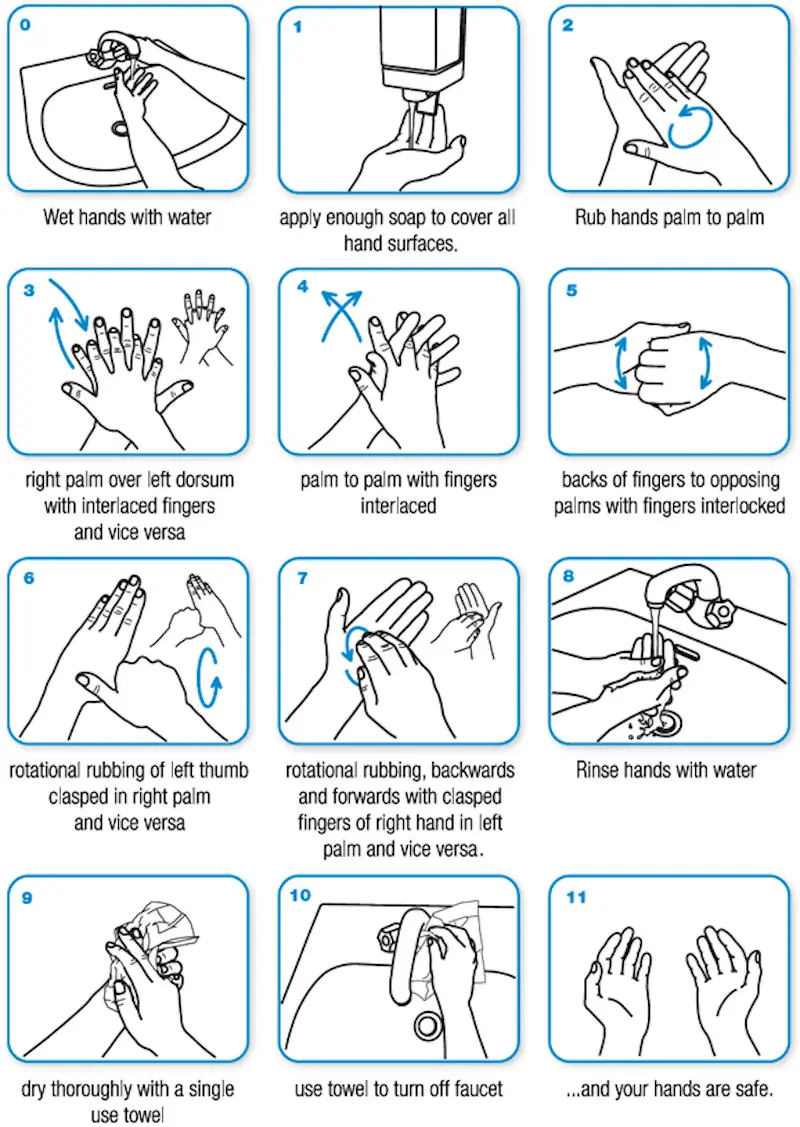 What about work and travel?
The situation depends on what province you're in. Many provinces has declared an official state of emergency. Ontario and Quebec have ordered all non-essential workplaces to close. Generally speaking, restaurants that offer take-out and delivery are still allowed to stay open. Other businesses like gyms, public recreation facilities, casinos, bars, museums, and art galleries have all shut their doors. Only businesses that offer essential services such as medical clinics, repair services, pharmacies, and grocery stores remain open but with limited hours and staff and they have imposed limits as to how many people can be in their building at once.
Up-to-date travel advisory from the Canadian government
Key coronavirus resources and official guides
There is a lot of misinformation floating around about coronavirus and its impact on the world. The following links will keep you up to date using sources you can trust:
Latest coronavirus guides
Ask an Expert
You must be logged in to post a comment.