Finder is committed to editorial independence. While we receive compensation when you click links to partners, they do not influence our content.
How to play to earn with Chainmonsters
Chainmonsters is a free NFT-based MMORPG that puts players in the fictional world of Ancora where they explore, collect and battle their captured chainmons.
Disclaimer: This information should not be interpreted as an endorsement of cryptocurrency or any specific provider, service or offering. It is not a recommendation to trade.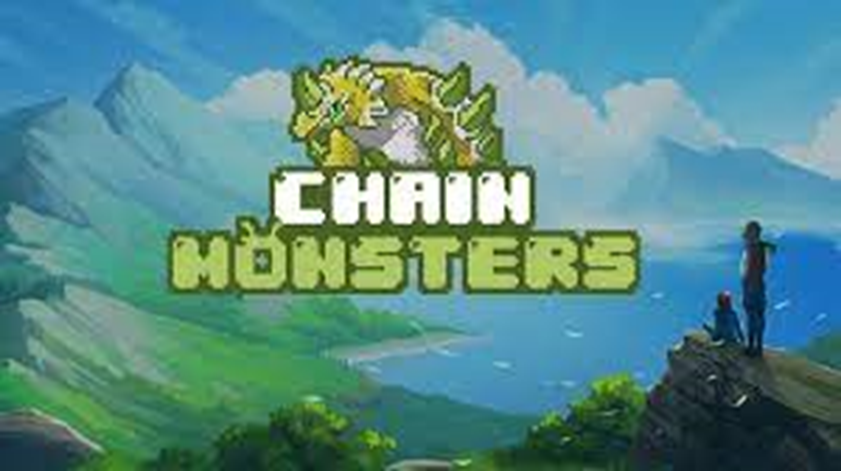 What is Chainmonsters?
Chainmonsters is a play-to-earn massively multiplayer online role-playing game (MMORPG) blockchain game, originally run on the Ethereum blockchain before migrating over to the Flow blockchain. The game utilizes the power of non-fungible tokens (NFTs) to support its play-to-earn model. This enables players to buy, sell or trade in-game assets on the Chainmonsters marketplace and earn cryptocurrency for doing so.
The story is set in the fictional world of Ancora, a world divided into 8 islands, each with its own style, twists and mechanics. Players join the story as a new recruit for N-Corp and are tasked with researching and identifying the chainmons living alongside humans in Ancora. Players can catch, train, breed, battle or buy and sell the chainmons captured in the game. If this game mechanic of catching, battling and trading monsters sounds familiar it is because chainmons draws a lot of inspiration from the classic RPG Pokémon. The original Pokémon game was launched in 1996. Since then, there have been over 120 Pokémon games launched, including Pokémon GO, which was one of the first games to bring augmented reality (AR) into mass adoption.
What are NFTs on Chainmonsters?
Non-fungible tokens are the driving force behind Chainmonsters and its play-to-earn mechanic. NFTs encapsulate almost every in-game item, from the cosmetics of the character and the chainmons to the pebbles on the beach you need to collect to complete a quest. All of these in-game items as well as season passes can be exchanged on the Chainmonsters marketplace.
There are 135 unique chainmons within the game; each is a unique NFT with unique stats, traits and mutations that define its strength for the battle mode. This is important because even if two players capture the same chainmon they will have different stats, which when combined with the RNG (random number generator) mechanic helps create a more dynamic gaming experience. The chainmons are then divided into 1 of 3 types of rarity: normal, shadow and crystal, with only 600 crystal chainmons in the entire game. Chainmonsters takes the collection process one step further by introducing a breeding mechanic for chainmons. Chainmons that have been bred will inherit some of the traits and stats of each parent, while also mutating a set of new traits.
How does play to earn work within Chainmonsters?
Players can link Blocto wallets to a Chainmonsters account. The player's progression will be tracked by the email used to sign up for Chainmonsters and rewards are deposited onto the Blockto wallet. It is not required to set up a wallet to play the game but it is required to access the marketplace where you can buy, sell or trade earned NFTs.
The marketplace is where players can take advantage of the play-to-earn model as they are rewarded for the items collected in-game. The more popular the game becomes the larger the marketplace will grow, and the more valuable the rarer items will be (crystal chainmons). This type of economy makes it in the interest of the developer to put out the best product, and the interest of the player to spend their time in-game. The more time players spend in the game, the more rewards will be collected that can be sold on the marketplace.
What blockchain is Chainmonsters built on?
Chainmonsters has been in development since 2017 and has seen a major overhaul of its graphics since launching its Kickstarter campaign on October 20, 2020. Chainmonsters originally launched on the Ethereum blockchain but has moved over to the Flow blockchain. The game identifies its new art direction as high-bit 2D pixel art with 3D characters, similar in style to traditional games like Hades and Death's Door. The game mechanics and battle mode are similar to classic turn-based RPG games like Pokémon or the Final Fantasy series.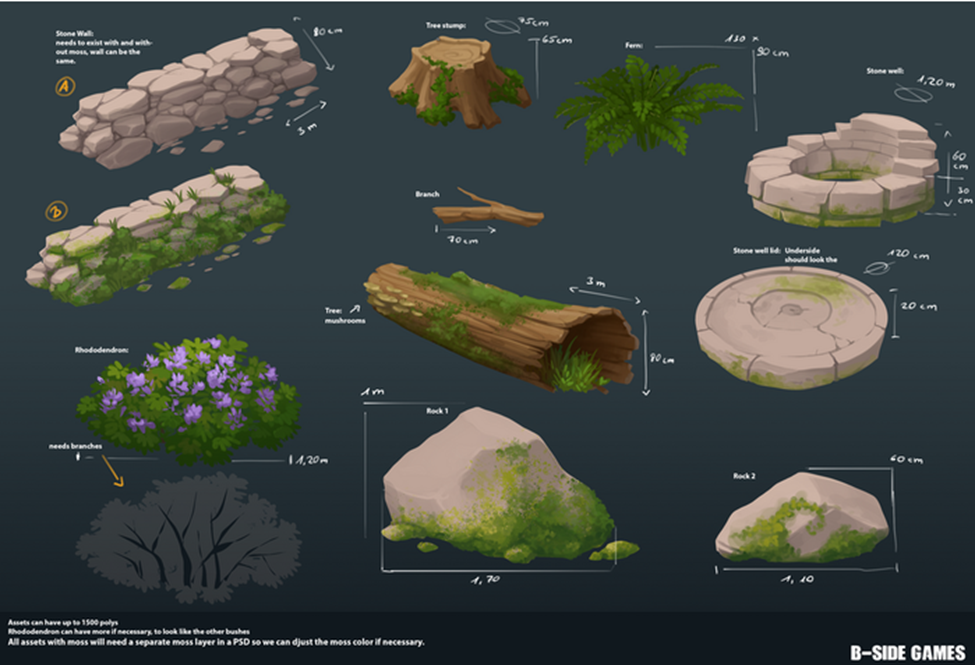 One of the main reasons this migration was completed was due to the scalability of the Flow blockchain and its use of multi-role architecture. Multi-role architecture separates the validator nodes on the blockchain into 4 different roles: collection, consensus, execution and verification. This process is different from other blockchain scaling methods like sharding or adding a second layer to the blockchain. The multi-role architecture prioritizes the efficiency of transactions and enables the Flow blockchain to scale to handle the potentially massive amounts of in-game transactions of NFTs as players explore and earn them as rewards.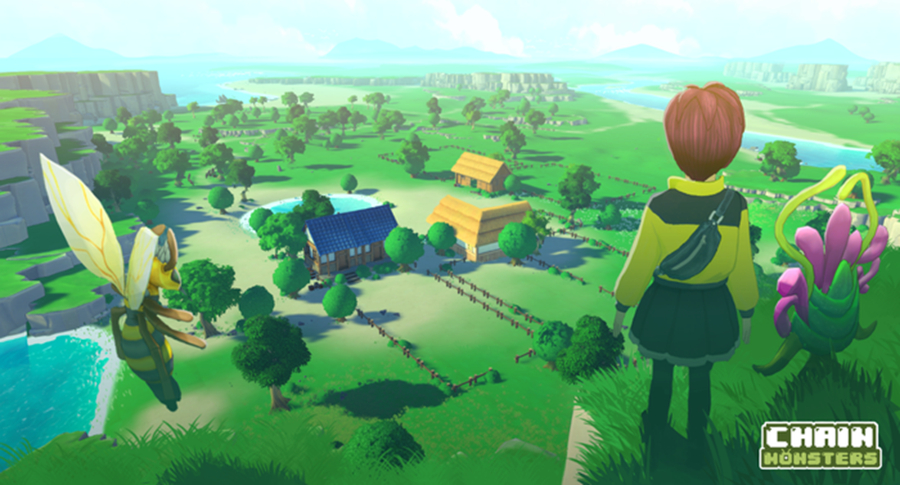 How to play Chainmonsters
Players will use a character to roam around the various islands of Ancora, completing challenges and interacting with the non-player characters (NPCs) that inhabit the world. Players can play Chainmonsters solo or group up with other players to complete group quests, dungeons and raids. These group activities will yield higher rewards as well as unique NFTs for completing compared to solo adventuring.
One aspect that helps separate Chainmonsters from the competition is its use of cross-platform play. This allows players to continue their character progress from one console or PC to another seamlessly. The cross-platform gameplay also enables friend groups across different platforms to group up and play together, which has traditionally been an uncommon function within games. This aspect helps create a broader user base.
The second aspect that separates Chainmonsters is the ability to jump into the game before setting up a wallet. While a wallet will be required to interact with the marketplace, the game will be available to play without one. This is an important distinction because it allows gamers unfamiliar with blockchain technology, NFTs and cryptocurrency an easy on-ramp. It will allow players to still earn rewards and NFTs as they are tracked by the account and will be there when a wallet is eventually connected.
Where to play
One of the defining features of Chainmonsters since its inception has been that it operates as a cross-platform game. The developers have always sought to connect players across different gaming devices and enable players to continue their character development between multiple devices. Chainmonsters is available on Android and iOS at this time for mobile play (with beta access), and is expected to launch on PlayStation, Xbox and Nintendo Switch in 2022.
Steam's "Black Friday" event
On Friday, October 15, 2021 Steam quietly banned the use of blockchain- and NFT-driven games, taking down any that were operating at the time. This was a major blow to blockchain game developers as it prevents them from accessing the 120 million monthly active users on Steam. There is an underlying generational divide in the gaming industry in regards to blockchain gaming. Some traditional gaming platforms seek to protect their profits, while others (Epic Games) have signaled they would be open to supporting blockchain games. Players and the market will choose the platform that offers the best experience and ability to play desired games.
Overview
MMORPGs are leveraging blockchain technology and NFTs. The very nature of exploring and collecting items makes it a perfect fit for transitioning from traditional free-to-play or pay-to-play into a play-to-earn model. Chainmonsters' decision to allow users to play and interact with the game without setting up a Blocto wallet while still accumulating NFT assets on their behalf allows them to appeal to different types of gamers. Being able to play from a variety of device types and across platforms furthers that appeal, as players can team up with friends and family regardless of what platform is being used.
Disclaimer: Cryptocurrencies are speculative, complex and involve significant risks – they are highly volatile and sensitive to secondary activity. Performance is unpredictable and past performance is no guarantee of future performance. Consider your own circumstances, and obtain your own advice, before relying on this information. You should also verify the nature of any product or service (including its legal status and relevant regulatory requirements) and consult the relevant Regulators' websites before making any decision. Finder, or the author, may have holdings in the cryptocurrencies discussed.
More guides on Finder
Ask an Expert
You must be logged in to post a comment.